Welcome back to your favorite wedding blog, folks! Your friends here at Wedding Collective know better than anyone that as soon as that engagement ring is slipped on, the wedding planning process begins with full force.
And truly, it thrills us to be a part of your journey and share with you all the local wedding professionals that will shape one of the most important days of your life [insert soft, happy tears here].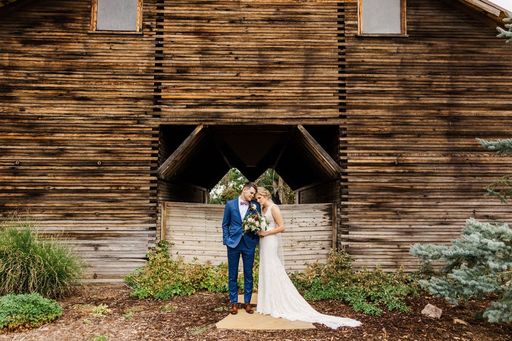 Listen — you're in for a treat this week. Lucky for you, we are deep diving into a real wedding that happened in late fall of 2022, captured by the one, the only, Katie of Katie Fletcher Photography!
I mean, really, who doesn't love to look back at a real wedding and absorb all the love and beauty that goes into wedding day?! And, of course, gain some meaningful inspiration for your own upcoming wedding.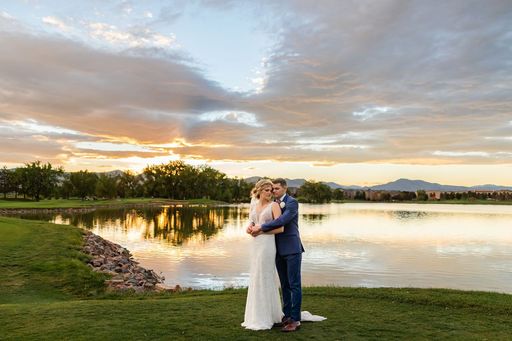 Molly and Zack's wedding was truly out of a fairy tale. Magical beyond words and overflowing with love and laughter, it certainly had no shortage of precious moments. From the beautiful wedding venue, to the mystical sunset and unforgettable rainbow, Molly and Zack truly had the wedding of their dreams. Colorado is [obviously] one of the best places to have an outdoor wedding, and these photos are living proof!
These cutie newlyweds had a favorite moment that, of course, Katie was able to capture so perfectly.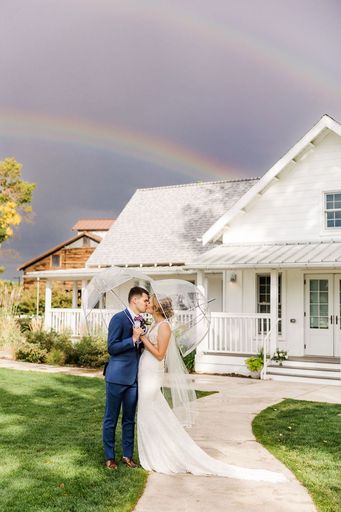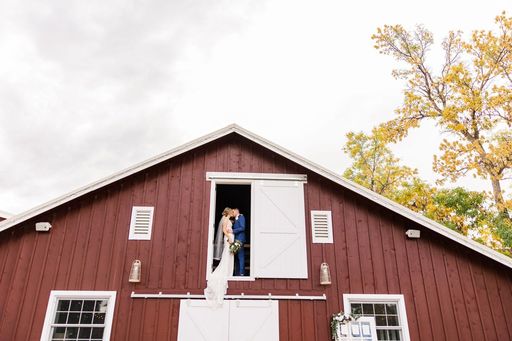 "A triple rainbow, fall colors coming through, unbelievable sunset, finished by what started everything – ice cream. Lucky is an understatement of how I felt to have all of these things on our big day." – Molly & Zack
Katie was also quick to reflect on how beautiful an experience it was to be of service to Molly and Zack's love on that special October day.
"Molly and Zack are one of the most fun loving couples I've had the pleasure to work with, and that was a big theme of their wedding: fun. They really wanted to have their friends and family enjoy games and dancing, and they even had an ice cream truck instead of cake. They also had THE best sunset of my 2022 season, and a triple rainbow for their vows at the Barn at Racoon Creek!" – Katie Fletcher Photography
And I think we can all agree, based on these incredible photos, that Katie of Katie Fletcher Photography is truly breaking genius when it comes to wedding photography and crystalizing the most precious of moments.