Do you hear that? The sounds of wedding bells, laughter, shutters of the camera, and sweet 'I do's'? If you're here, we are guessing that you do!
Maybe its just us, but these sounds are basically the soundtracks to our lives. Here at Wedding Collective, we live and breathe this stuff. So to all of our newly engaged couples of Colorado that are finding themselves fantasize about the sounds of their future wedding bells — just know you're not alone, and that we are here to point you in the right direction for your each and every wedding planning need.
This week, we are focusing on the yummy centerpiece(s) of your wedding — wedding cakes and treats!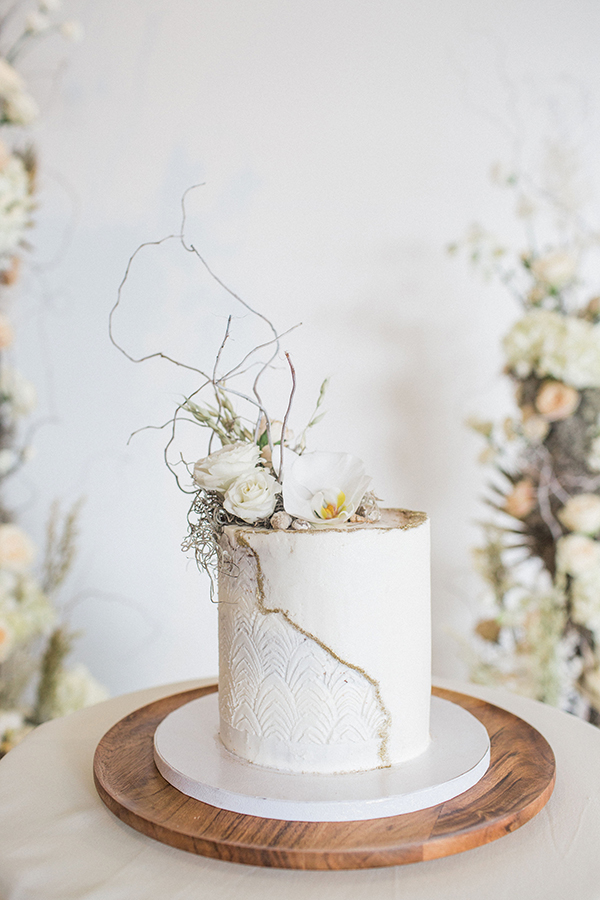 Now listen, wedding cakes are a big deal. We feel pretty strongly that choosing the perfect wedding cake is one of the most important decisions you'll make. Bold statement; we know. But not only is your wedding cake a delicious treat for you and your partner and all your guests, its also a beautiful centerpiece for your wedding reception.
That's why we are elated to introduce you to the one, the only, Flick of the Whisk Cakes!
Flick of the Whisk Cakes is a local Colorado wedding professional who specializes in creating beautiful and delicious wedding cakes and custom cupcakes [and jar cupcakes] that will leave a lasting impression on you and your guests. With 4 years of experience in the baking industry, Flick of the Whisk Cakes has honed their craft and perfected the art of crafting stunning cakes that not only look great, but taste amazing, too!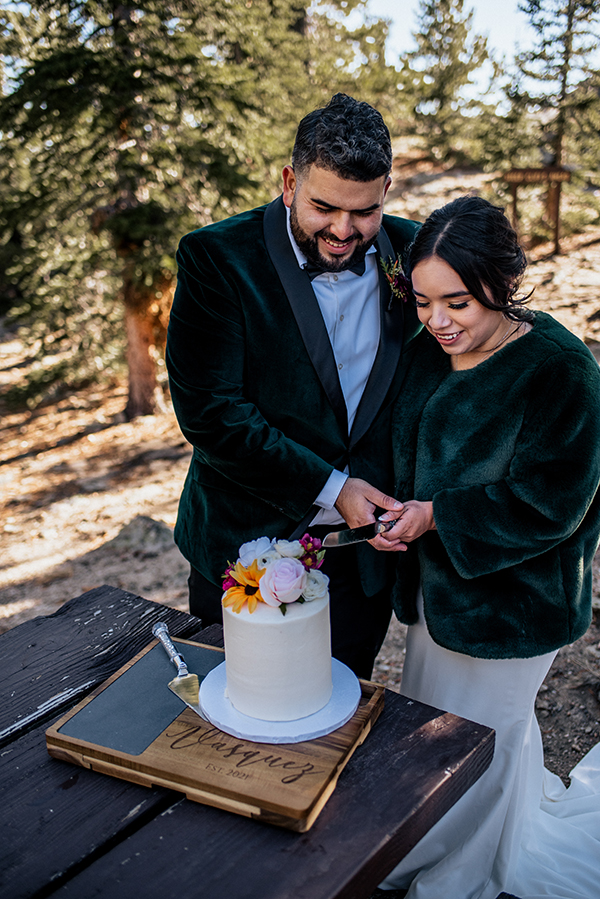 One of the things that sets Flick of the Whisk Cakes apart from other wedding cake vendors is their wide variety of flavors, from strawberry shortcake, to zesty lemon, to ebony and ivory cake. They pride themselves on quality, and let us tell you — the ingredients they use make all the difference when it comes to creating a delicious cake.
Flick of the Whisk Cakes takes the details and design of your wedding cake seriously, and are committed to making your cake truly special. AND, if you have and dietary restrictions or preferences, they can whip you up something that meets your needs, offering a variety of flavors that are available as vegan and/or gluten free.
Does it get better than that?!
Actually, it DOES get better than that. I mean, with the plethora of amazing wedding professionals that collaborate with Wedding Collective, are you surprised?!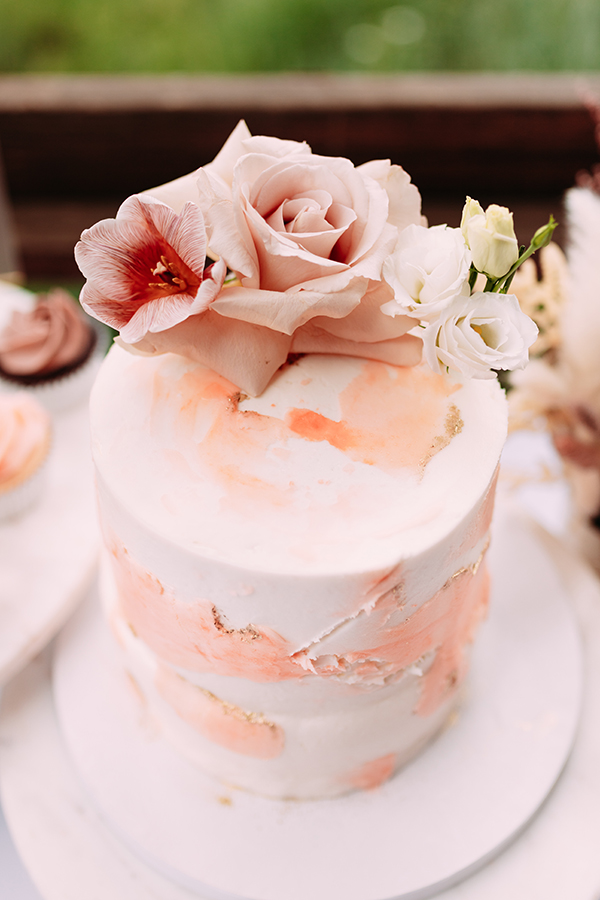 When it comes to designing your wedding cake, Flick of the Whisk Cakes is all about making your vision a reality. They work closely with each and every couple to create a cake that perfectly complements the style and theme of their wedding. Whether you're looking for a classic tiered cake or something more modern and unique, Flick of the Whisk Cakes will work with you to design a cake that is both beautiful AND delicious.
As you can see from these pictures, Flick of the Whisk Cakes bakes and designs wedding cakes with great attention and detail.
"I don't know which I liked better…the way the cake looked or the taste!"

– Niecy
At Flick of the Whisk Cakes, they understand that your wedding day is one of the most important days of your life, and they take great pride in being a part of it. They are dedicated to providing exceptional service and creating a wedding cake that you and your guests will remember for years to come.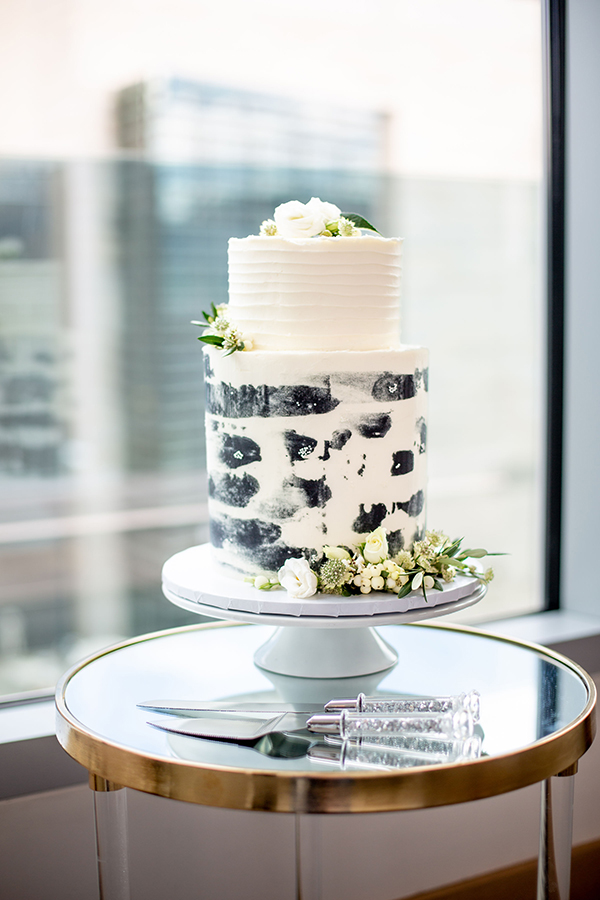 If you're looking for a wedding cake vendor that creates beautiful and delicious cakes while providing exceptional service, look no further than Flick of the Whisk Cakes. Contact them today through to schedule a consultation and start designing the wedding cake of your dreams!