Have you ever noticed how some colors, as much as you might love them, just don't look great on you? Whether it's bright, flashy neons or contrasting hues, we all have our colors that work and…that don't work. 
But it turns out, we don't have our fickle hearts and hours spent scrutinizing the mirror to blame for this — it's actually the science of personal color analysis!
Personal color analysis has been making the rounds on TikTok lately, and we have to admit, it's pretty freaking cool. We were obsessed instantly, especially after realizing how personal color analysis could be a game-changer for the wedding planning process.
Did you know, scientifically, that some people will look amazing and radiant in an ivory dress or shirt, while it can make others look sallow, blurry and washed out? 

-Teryn, House of Colour
So we dispatched our trusted social media maven, Marissa, to get the inside scoop on how to use personal color analysis for your wedding from Albuquerque's local expert. 
Friends, folks, fellow lovers-of-love — get ready to meet Teryn, image consultant from House of Colour, and see the world in a whole new light. 
Life changing experience!

I was fortunate enough to work with Teryn for a color analysis and it has completely changed how I show up in the world. Truly. I worked for years in a women's boutique studying women's fashion and I worked for Clinique doing make up.

I thought I understood colors and learned quickly that this process was so much more accurate, scientific and precise that I've completely revamped my own wardrobe and make up.

Most everywhere I go, when people see me, they compliment "how good I look" now that I only wear my winter palette.

Teryn is a delight to work with, her attention to detail, experience and training is exceptional. Worth every penny and will be for the rest of your life!

-Janine G, local newlywed

What is House of Color?
House of Colour is a UK-based company that was established in Europe roughly 35 years ago.

It's actually a huge company in the UK because, for European people, it's almost a rite of passage to get a personal color analysis done when they graduate high school, finish college, enter the workforce, or launch their adulthood.

While Europeans typically have much smaller closets than we Americans do, they actually cultivate their wardrobes very carefully with investment pieces. Everything they purchase is high quality, flattering, and works for them so they can wear it and love it for a very long time.

The personal color analysis process that we do here at House of Colour is basically about finding where you fall on the color wheel.

Why would you need to know where you sit on the color wheel?
Because colors are incredibly powerful in they way they make you appear and the way they make you feel!
This is especially true when it comes to weddings and wedding gown shopping — knowing whether you're a cool- or warm-toned person can simplify the process tenfold. 
Plus, the information you'll get from a personal color analysis can last a lifetime, too! Being able to choose the most flattering colors, cuts, and styles for your unique body can transform your wardrobe and buying habits. 

What is your favorite thing about House of Colour's services?
One of my favorite parts is that when you come for a personal color analysis, you will also find your three best lipsticks.

We have makeup dedicated to the color analysis process so we can find the colors that, without a doubt, will look amazing on you. This takes the guesswork out of finding the perfect shades of lipstick, blush, eyeshadow, and even mascara for your skin tone and unique colors. 
And for the soon-to-be newlyweds who don't want to worry about day-of smears and smudges — yes, that lipstick is kiss-proof, cake-proof, and talking-proof.

What other services do you offer?
We always recommend starting with a personal color analysis because that will definitely serve you well.

But, if you're really struggling with wedding dress shopping and feel overwhelmed by the number of beautiful dresses available (in real life and on Pinterest!), we are also trained in style.

So you can come for a style session! In a personal style session, we'll do a deep dive into your personality to discover who you really are at your core and how you want to be represented through your gown.

In this session, we can also do an in-depth body analysis for you. In a body analysis, we'll break down your body into quadrants to look at your bone structure (not your weight).

Then, we'll know what your body shape and proportions are so we can teach you how to dress in the most flattering, comfortable way possible.

So you'll know what style to go for in a wedding gown, and which cuts will honor the shape of your body best.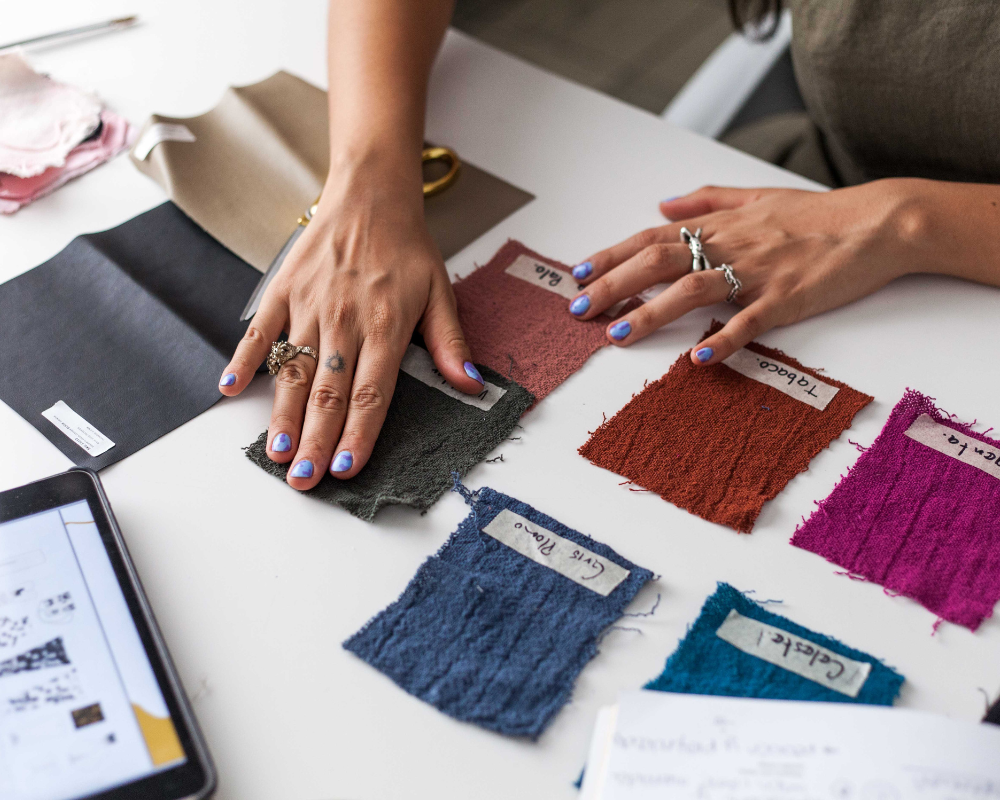 What can couples expect when they come in for their color analysis?
First, please know that we definitely won't post any of your before and after pictures! But we will start with a clear slate — pulling your hair back to look specifically at the skin tone and natural colors of your face.

Then we'll start comparing warm and cool colors against your skin tone to discover what season you are.

You'll be able to sit facing the mirror, seeing each color and how it compares or contrasts with the natural colors of your face and body.
This, folks, is where the magic happens! We highly recommend watching the live interview video so you can witness the crazy difference between warm and cool tones in real life.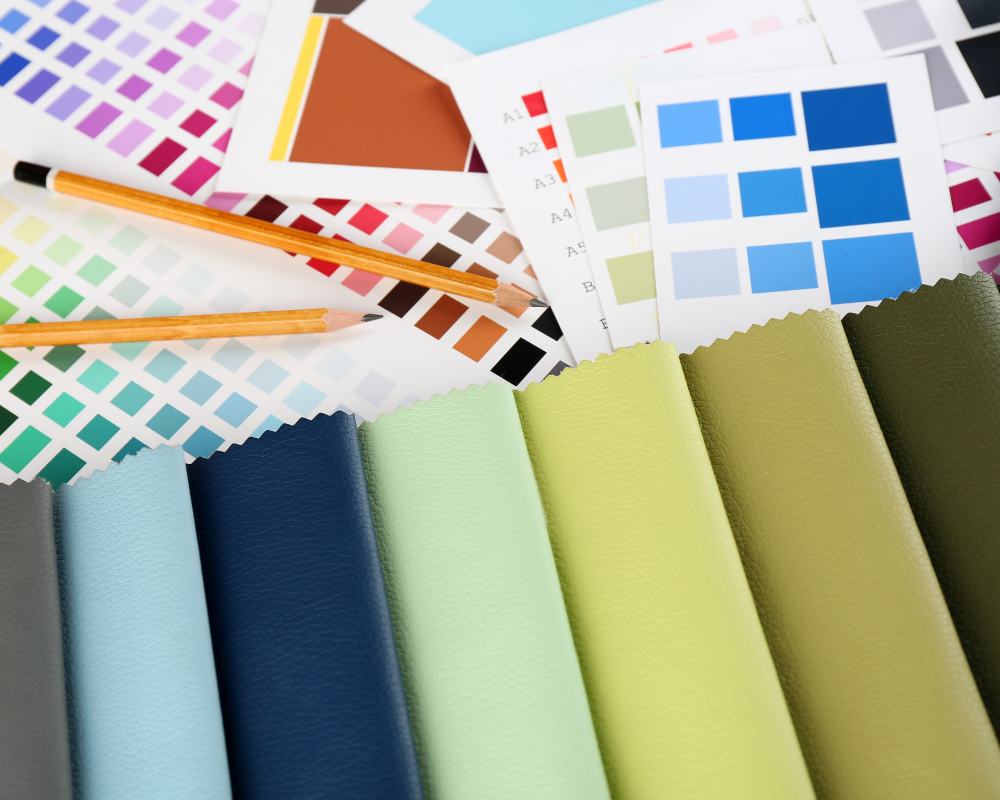 Thank you to the lovely Marissa for getting the low-down on personal color analysis for weddings so we could share it here with you, dear reader.
And, of course, our endless gratitude to Teryn, image consultant and franchise owner of Albuquerque's top spot for color and style guidance, for sharing her expert knowledge! We'll be catching the eyes of those well-dressed Europeans in no time.