Is it just us, or did we go straight from winter into summer this year?
Not that you'll catch us complaining about the warmth — summer brings us weddings in spades, filled with scintillating moments and sunshine. Of course it's our favorite season!
The rise in temperatures definitely has us ready to go outside, see the sights, and soak up the love in our community, though. Thankfully, our famously swanky, boutique wedding show is right around the corner — Veils & Cocktails is less than a month away!
If you're itching for a night out, or just want a fun way to cross off your wedding planning tasks, Veils & Cocktails is the wedding show for you.
But a boutique wedding show is a little different from the norm, so read on, fellow lover of love, to learn all about the unique perks of this carefully curated event. From meeting local wedding professionals to snagging unparalleled savings, this soirée has a lot to offer.
The 2023 Veils & Cocktails wedding show will be in full swing from 6-8 PM MST on May 4th. This year's boutique wedding show will be at the locally-beloved, industrial-chic bar known as The Salt Yard East.
Learn More: RSVP and Event Details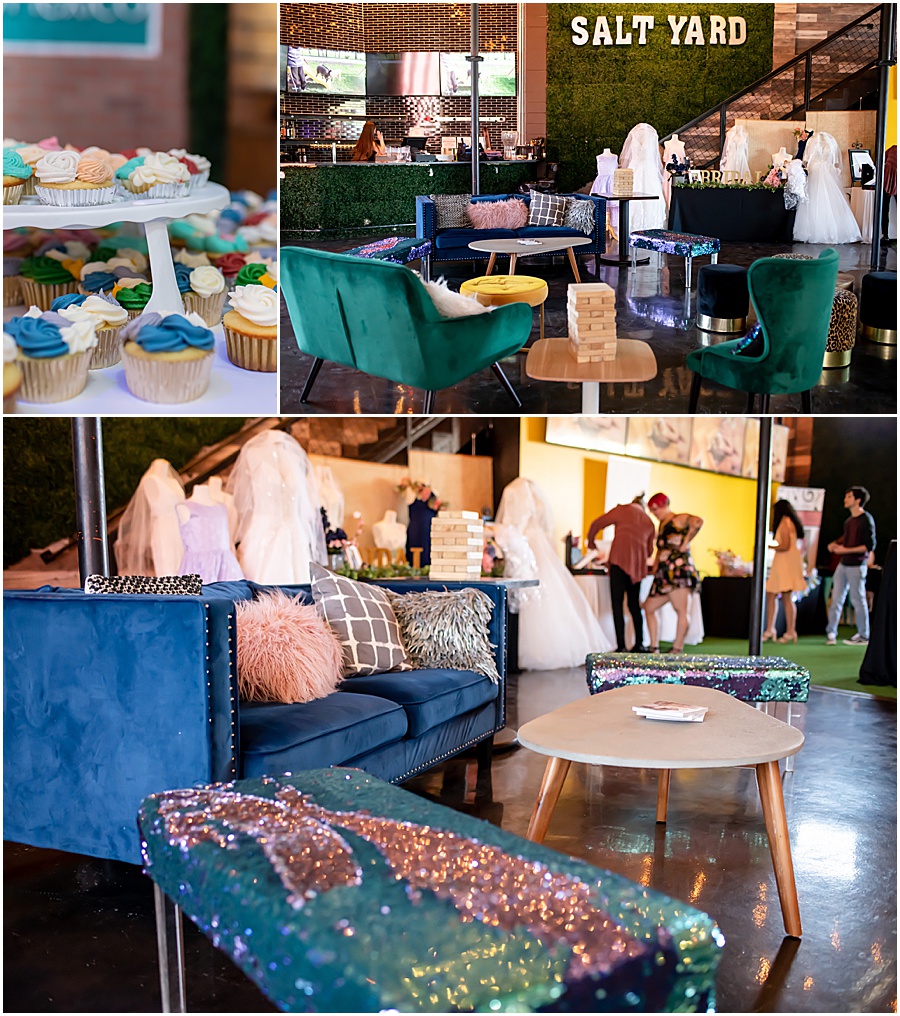 What makes the Veils & Cocktails wedding show different?
Each wedding show that we, your Wedding Collective New Mexico team, host has a very specific vibe. Whereas the Diamond Dash is typically jam-packed with dancing, games, giveaways, and engaged couples galore, Veils & Cocktails is more like an evening on the town.
Fewer attendees paired with high-quality design, decadent eats, and delightful freebies make the Veils & Cocktails event an intimate, luxury-forward celebration. Arrive expecting ambiance, inspiration, and a lot of pampering. Like, a lot of pampering.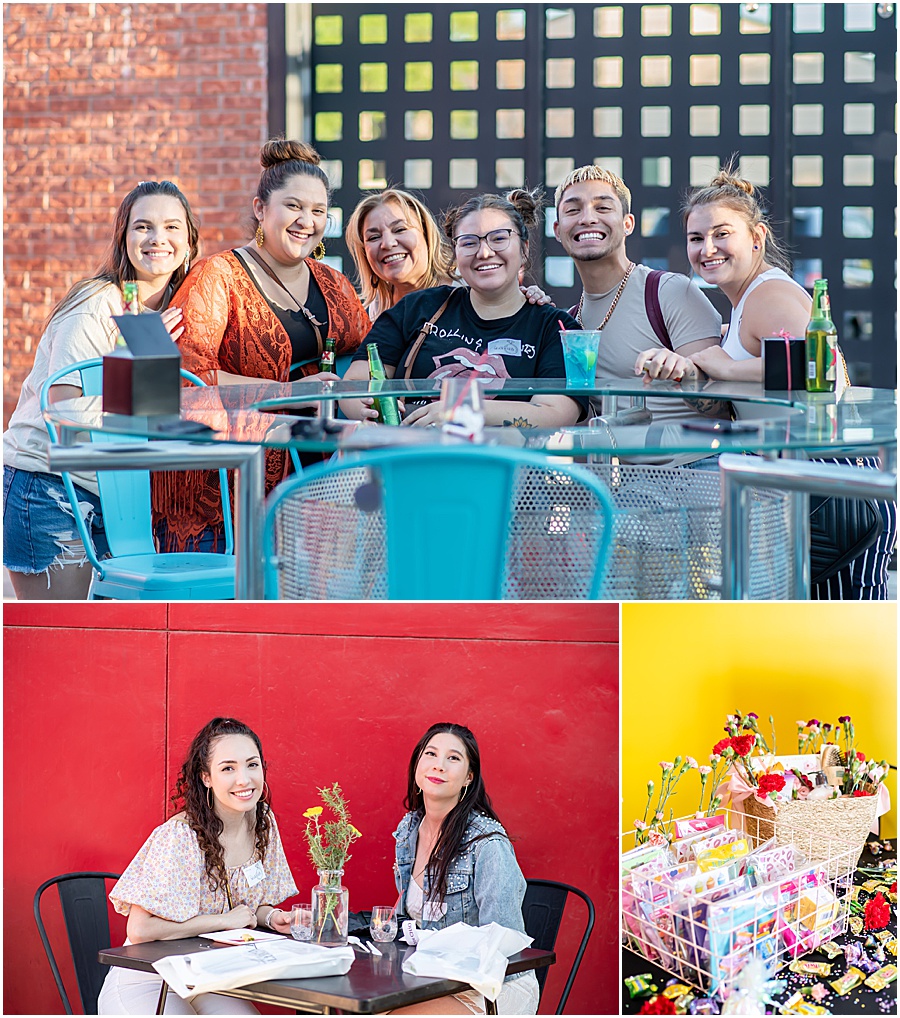 Can I bring my MOH or soon-to-be spouse?
YES. Bring your best friend, bridesmaids, mom, fiancé, in-laws, or whoever else you want with you during this evening of both extraordinary fun and wedding planning decision-making.
Just be sure your friends register for a ticket in advance as well — only a limited number of babes will be able to enjoy this one-of-a-kind wedding planning experience.
When should I arrive at the wedding show?
The Veils & Cocktails wedding show runs from 6 PM to 8 PM, but we recommend arriving promptly at six. Be sure to budget enough time for parking, makeup checks, and a game-plan review with your besties.
Why? Because the first 50 couples receive a free tote bag filled with wedding swag, lovingly packed by hand, of course!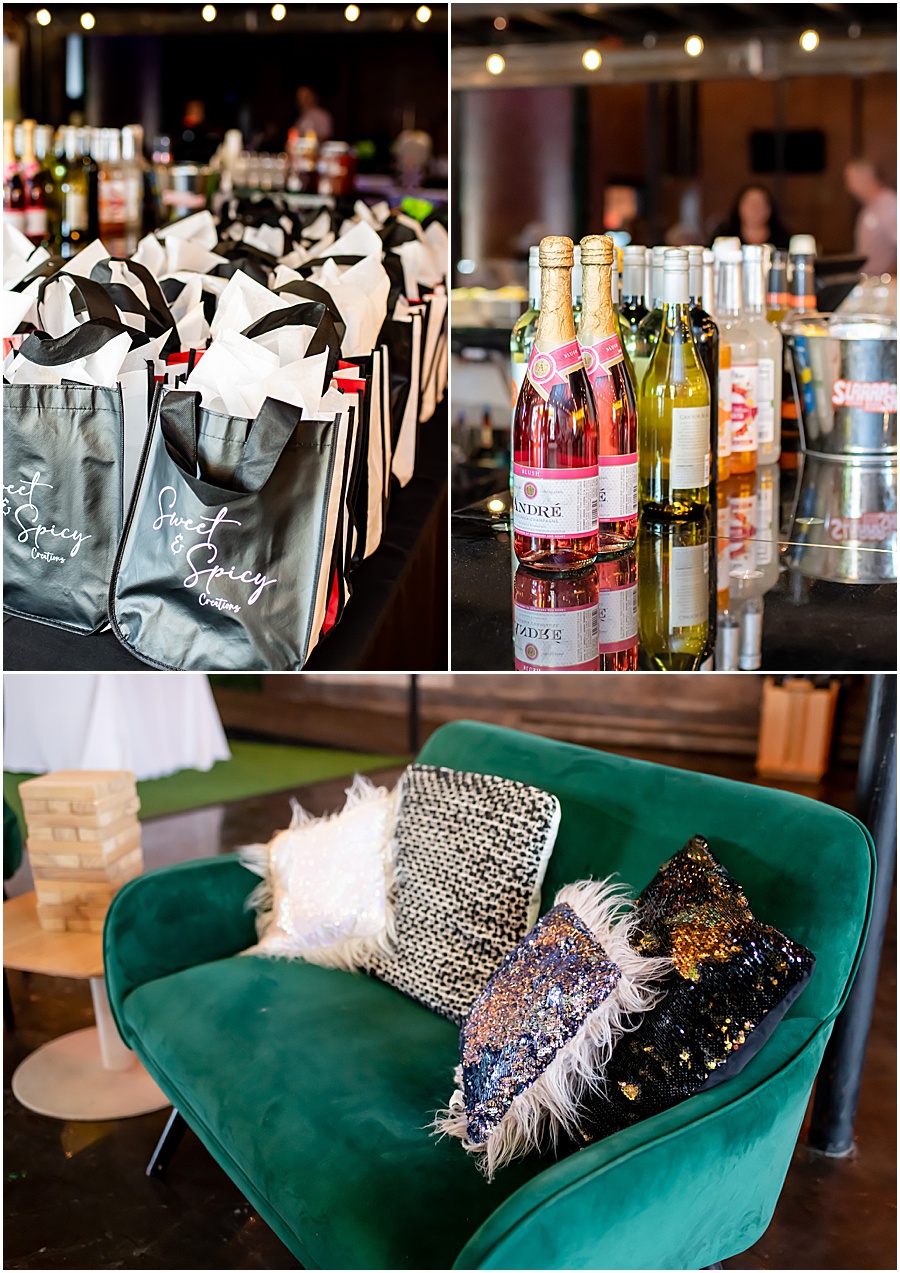 This question is also known as: "Should we get dinner before the wedding show?"
While you can definitely grab a bite from one of the delicious, local restaurants nearby, we recommend leaving enough room for delectable bites. Expect to be served mouthwatering hors d'oeuvres and delicious little treats from local food experts.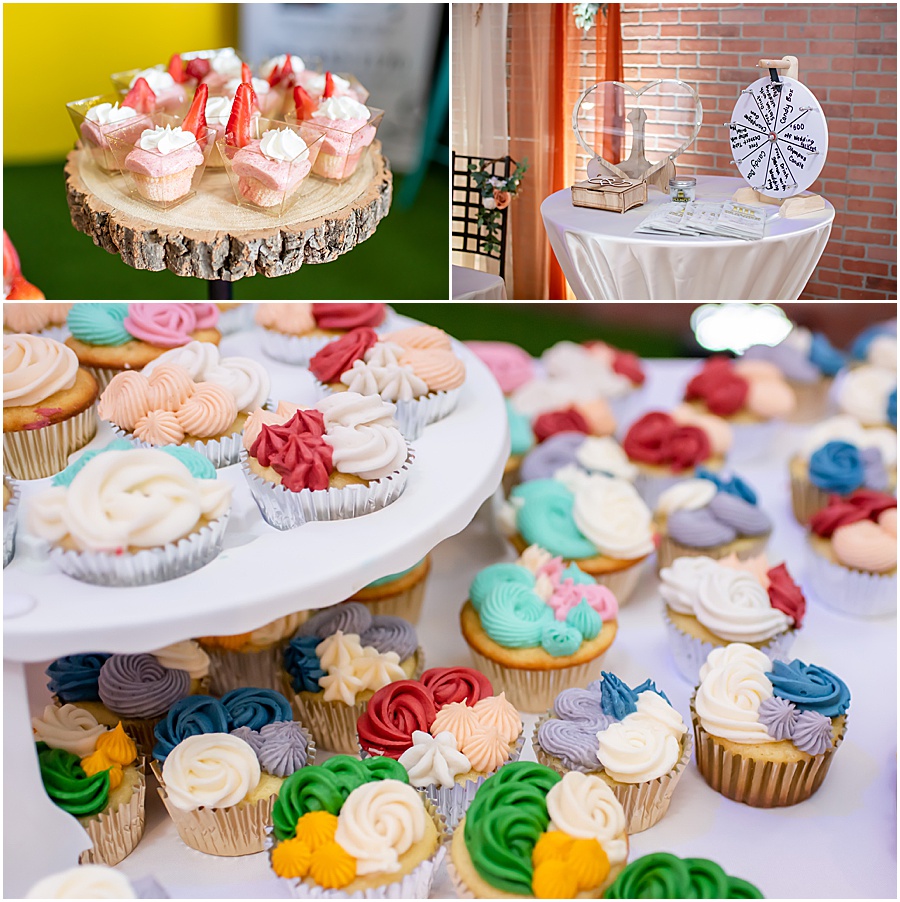 How can I save money on my wedding by attending the Veils & Cocktails event?
We love wedding shows for a number of reasons: the excitement in the air, the joy and laughter, and the event-only discounts wedding professionals offer on their expert services.
Plus, there's a fair chance you'll be the lucky recipient of a giveaway! Really, the opportunities to save money while planning your wedding are unmatched at an event like the Veils & Cocktails wedding show.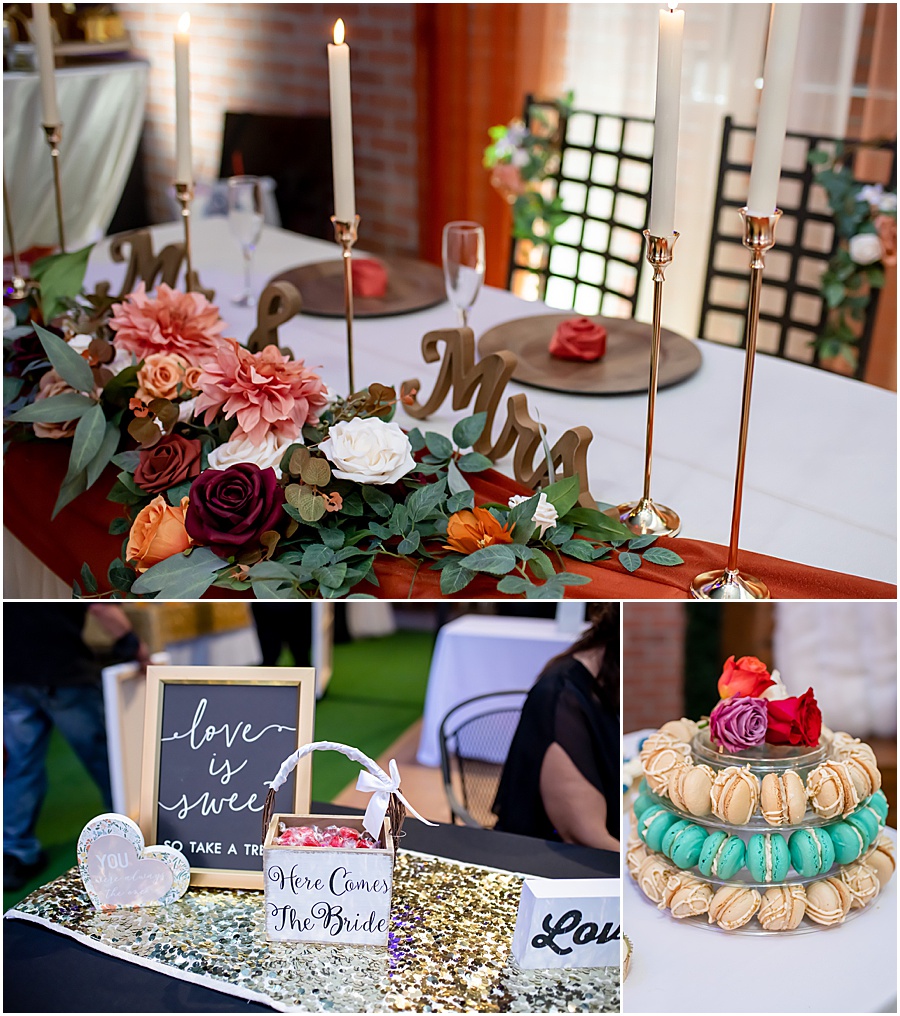 How can I save time and stress during my wedding planning process by attending the Veils & Cocktails event?
Even if a crowded ballroom filled with jubilant, loving energy doesn't sound like your vibe, you should still consider attending a wedding show. Not only does it bring a little relief to your wallet, as mentioned above, but it also saves a huge amount of time and stress during wedding planning.
Because, at a wedding show, the vendors come to you.
So rather than scouring Instagram profiles and scheduling an endless stream of coffee meet-ups with wedding professionals, you get to knock out booking in one, ultra-fun evening. Which leaves you with more free time to daydream about one of the biggest days of your life.
It's really a win-win if you ask us.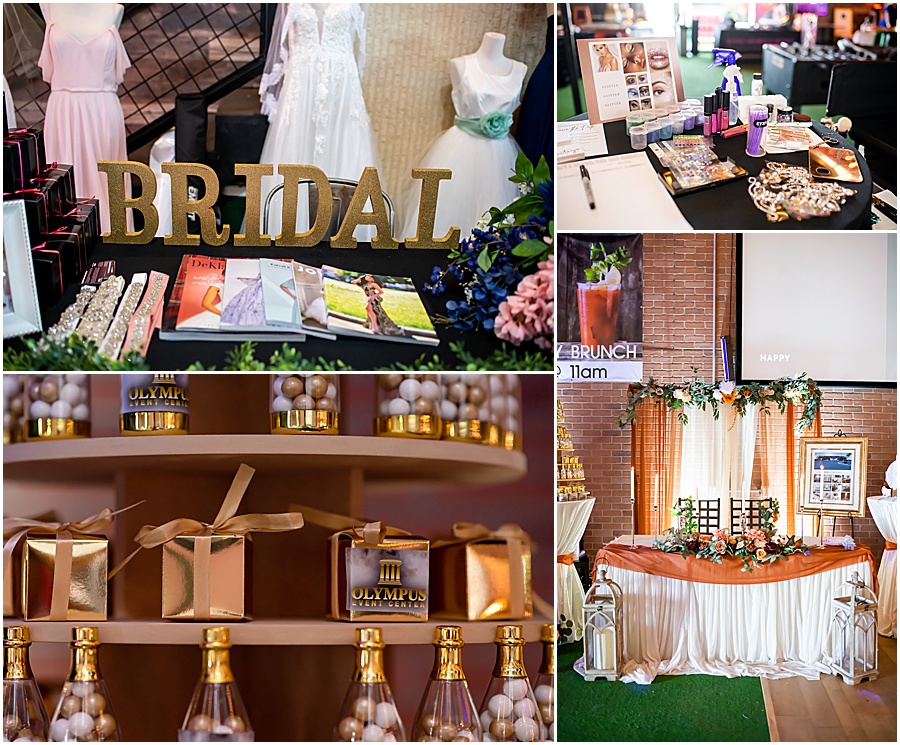 Last, but certainly not least, our very favorite question. You can RSVP for yourself, your fiance, and your friends using this nifty link right here.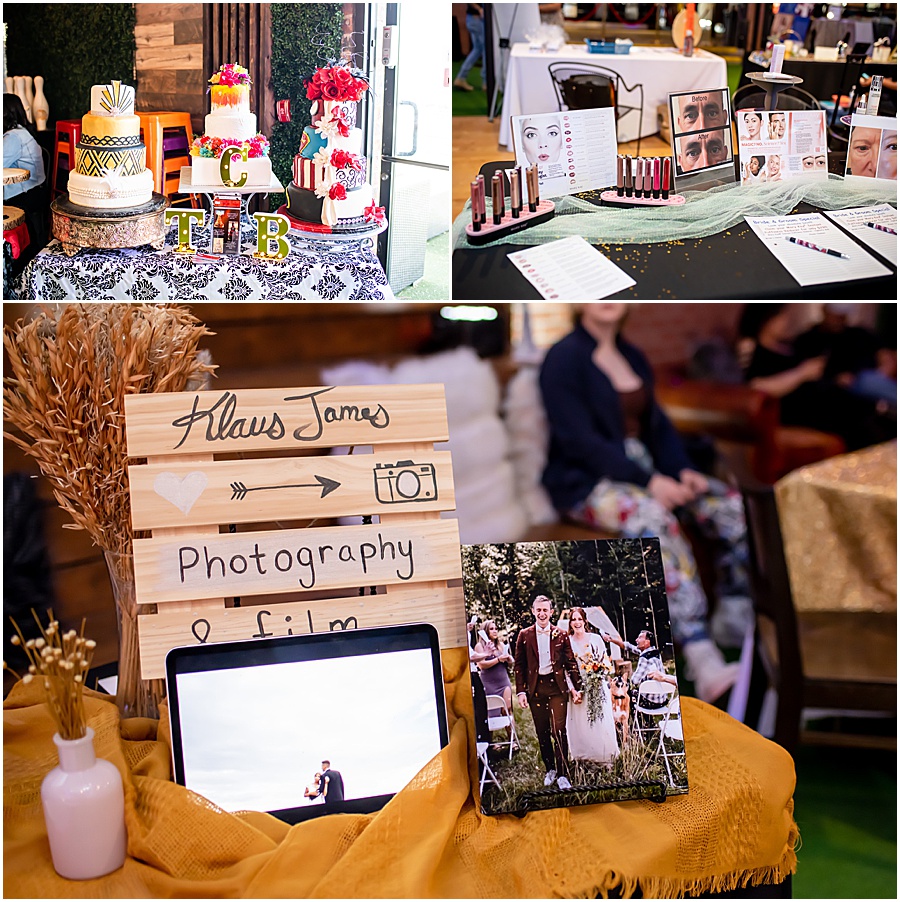 Got another question about the Veils & Cocktails wedding show that we didn't cover here? Give us a shout! We don't bite — in fact, we do a little happy dance at our desks every time we have the opportunity to help out a local lovebird.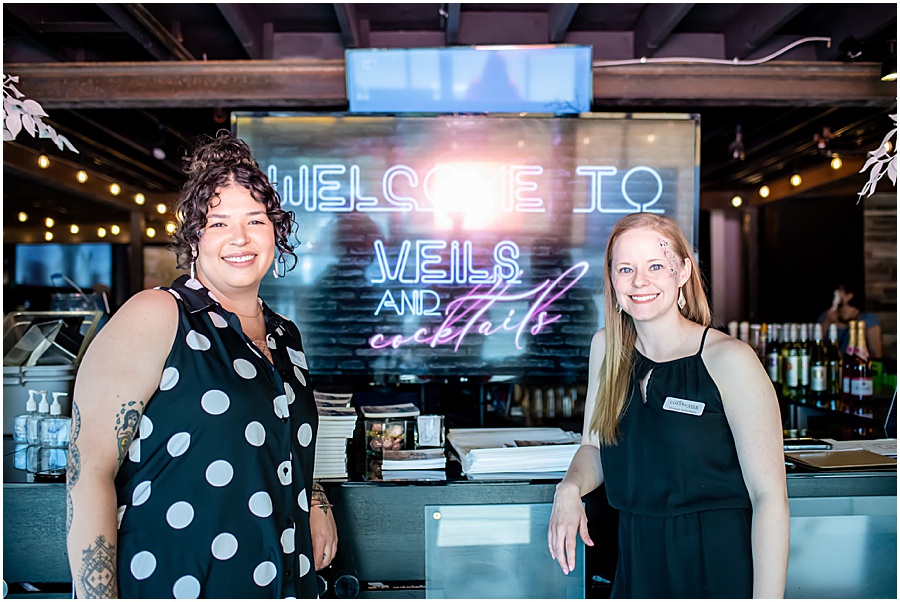 P.S. We have endless gratitude for the incredible professionals who made last year's Veils & Cocktails such a success! A special thank you to Taylor Rayne Photography, for the photos you see above.