When it comes to planning a wedding show — which we do a LOT of here at Wedding Collective New Mexico — there are two things we try to keep in mind: fun and functionality.
The fun part is easy. Drinks, delectable bites, day-of discounts, delightful conversation, and dancing are all you really need to have a roaring good time at a wedding show. Functionality, on the other hand, takes a little bit more forethought — it's just as important, though, if not more!
Because, if you ask us, wedding shows are supposed to make your life easier.
The wedding planning process is no small task — what with all the vendors to meet, services to compare, details to define, and so on. That's why our wedding shows in particular are designed to offer all those things in one beautiful whirlwind of a night.
So if you skipped the Veils + Cocktails Wedding Show this year, thinking you didn't have time or it would be focused more on sales and sparkles — we don't blame you! Our wedding shows are outside the box, and we know that there's a little risk that comes with being different.
We are, however, going to swoon over the photos from our 2023 Veils + Cocktails show (thank you, Taylor Rayne Photography!) and relive the details that make this wedding show unlike any other. How's that for some wedding myth debunking?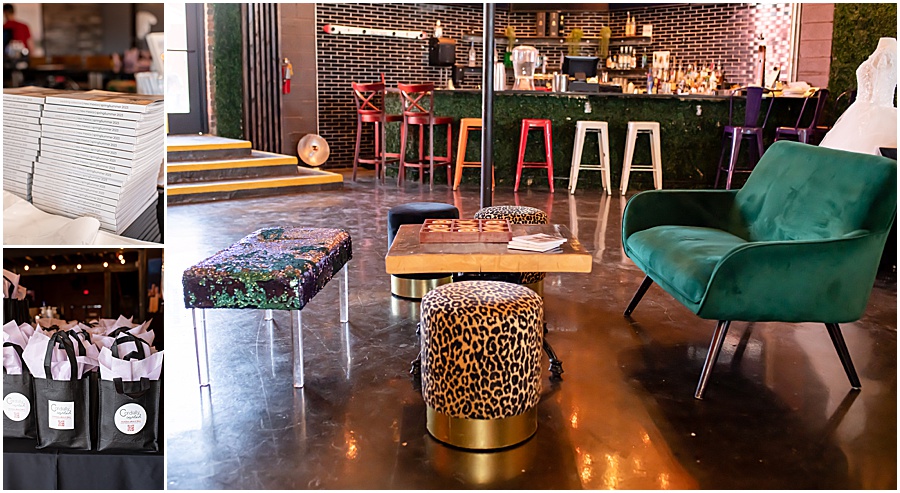 While all Wedding Collective wedding shows are built upon this simple idea — that we can have fun and get stuff done — the Veils + Cocktails show still stands alone.
Once known by a different name, the Veils + Cocktails Wedding Show differs from, say, the Diamond Dash, in a few ways:
Intimacy and connection-building are the top priority.
Unparalleled pampering is the second highest priority.
The vibe is more like a night out on the town than a weekend wedding show.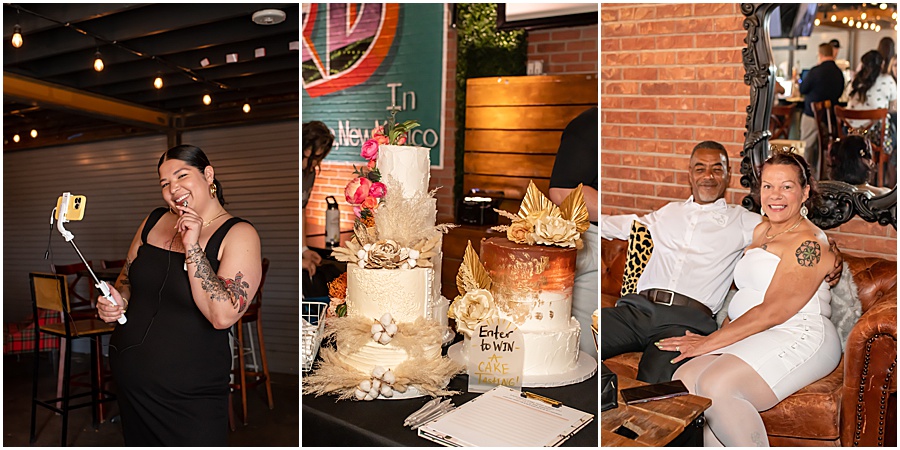 Intimacy + Connection-Building
2023's Veils + Cocktails Wedding Show brought this particular point home in a major way.
Wedding professionals from across the state and the engaged couples who came to meet them were welcomed into the locally-beloved, industrial-chic bar known as The Salt Yard East. Salt Yard's casual yet modern aesthetic created a comfortable space for person-to-person connection, allowing for in-depth conversations and genuine relationship building.
To help this process along, we typically cap the number of tickets available for the Veils + Cocktails Wedding Show. Not because we want anyone to feel left out, but because we want the lovebirds who arrive to have real discussions with local wedding professionals, without having to shout over the crowd.
You know, so they can actually book services and tick off a few of those wedding planning to-do list items!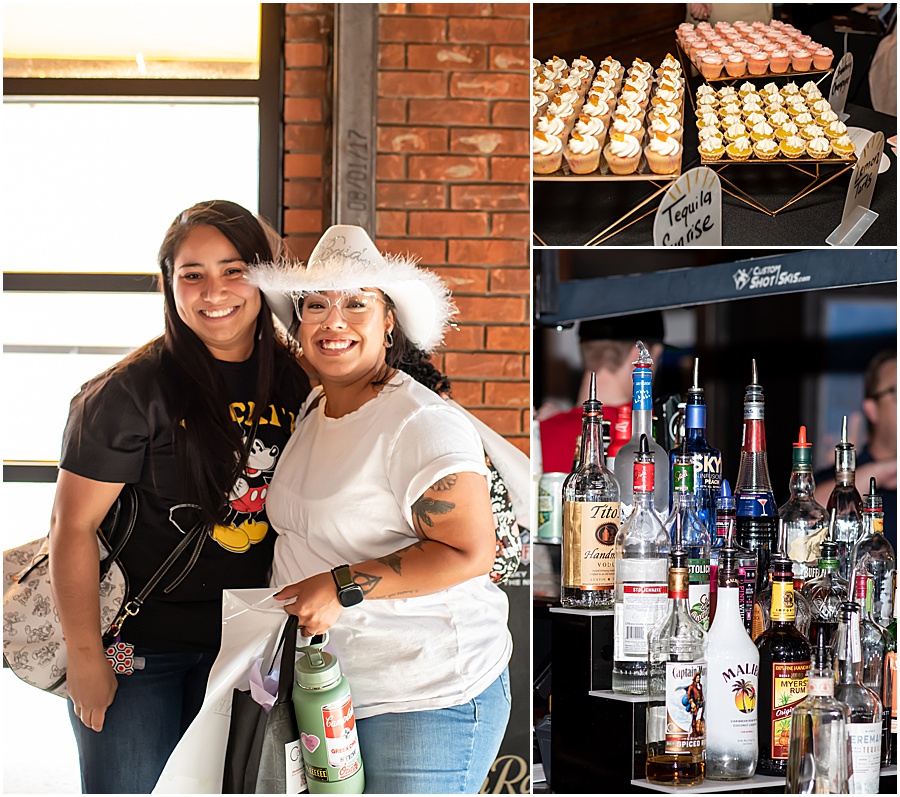 Unparalleled Pampering
Even from the moment of initial conception, our team knew we wanted the Veils + Cocktails Wedding Show to feel more like a spa night than a plain-Jane wedding convention.
No sprawling ballrooms or mile-long bathroom lines — just the crème de la crème of wedding professionals gathered in one room, sharing their services and expertise with the couples who need them. So, naturally, pampering became one of the central focuses!
And by pampering, we mean: freebies, discounts, and drinks, of course, but also meticulously curated swag bags, in-house spa treatments, life-changing giveaways, couture fashion shows, and games.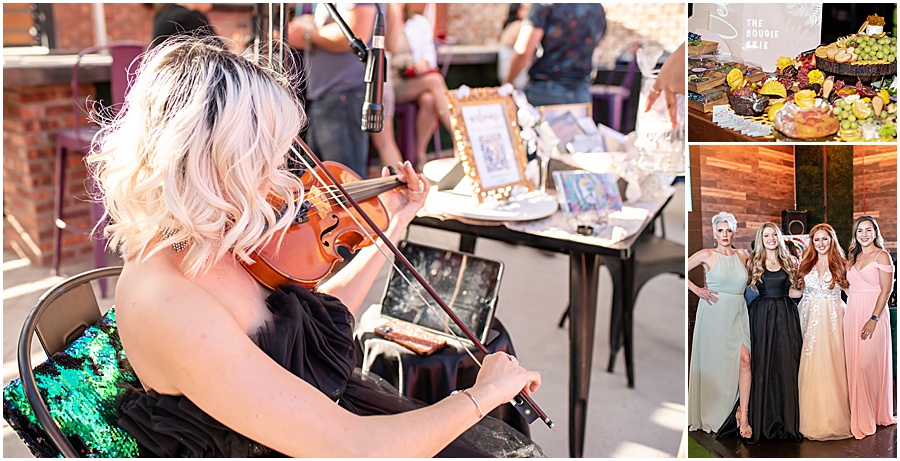 A Night on the Town
And then came the swanky vibes, because why shouldn't wedding planning be a classy and luxurious experience? It doesn't have to be endless coffee meetings with wedding pros, people! It can be a little stylish, actually.
So, to bring in our favorite elements from nights out on the town, our team and our incredible crew of local sponsors focused on crafting one-of-a-kind moments. Like: signature cocktails, sumptuous hors d'oeuvres, and posh entertainment — live and lavish.
Plus, it's only two hours! While our day-long wedding shows are great for finding every vendor and every discount you could possibly need, the Veils + Cocktails Wedding Show functions more as a super productive, yet super fun pregame.
It doesn't matter if you bring your soon-to-be spouse, BFFs, in-laws, or wedding planner — the Veils + Cocktails Wedding Show will be the first stop on a night out you'll never forget. We promise!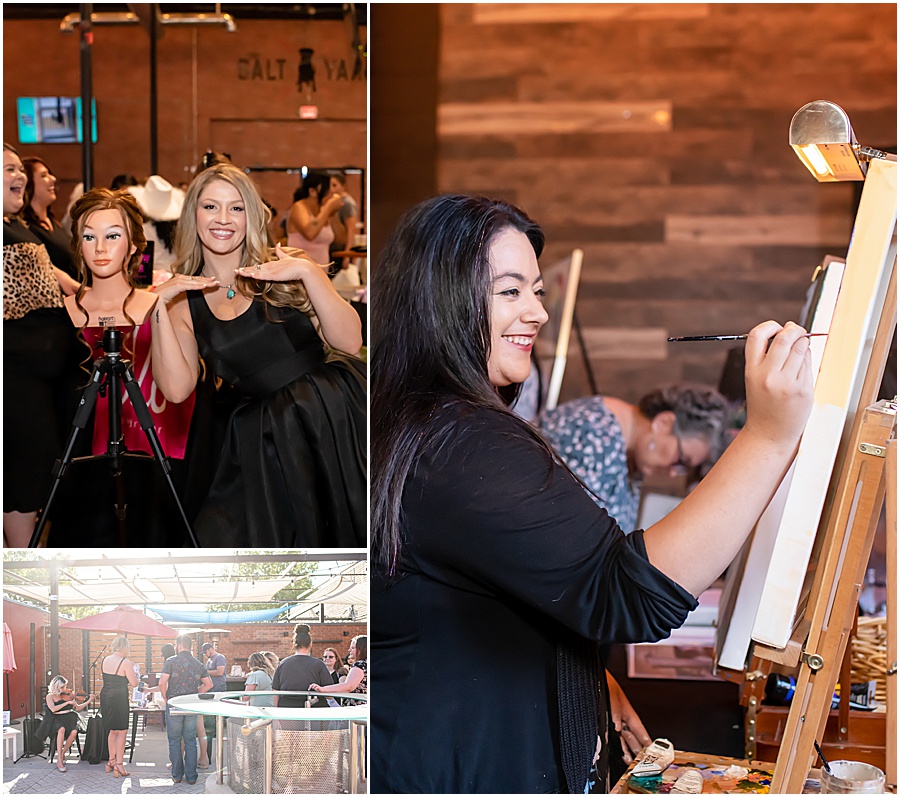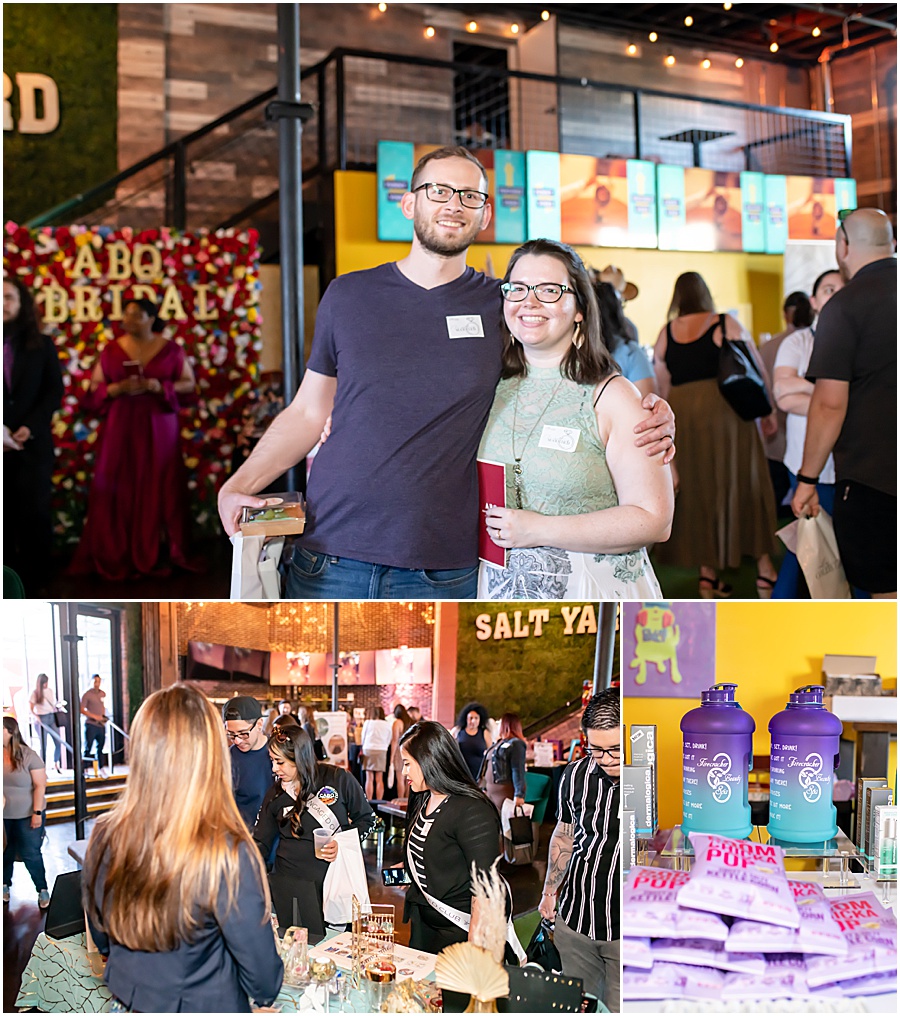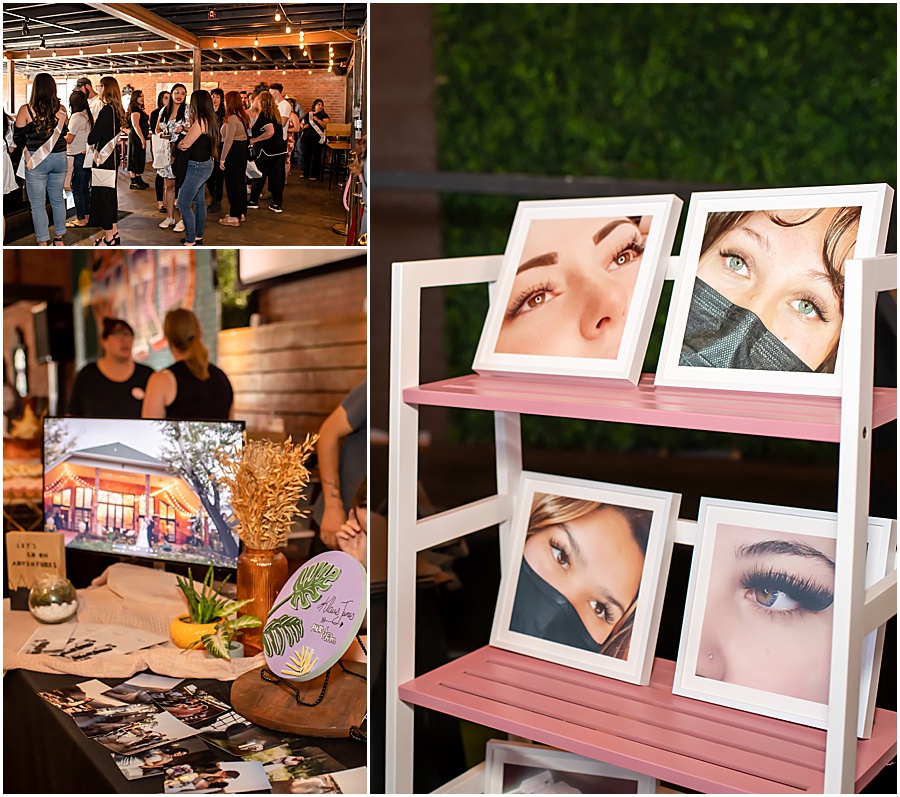 Our endless gratitude to the local creatives and sponsors who made this magical event possible! 
The Salt Yard East, host venue
Complete Weddings & Events, emcee and DJ
Taylor Rayne Photography, photographer
Klaus James Photography, videographer
ABQ Bridal Boutique, veil giveaway and strolling fashion show
Cordially Invited, custom tote bags given to the first 50 couples