Planning a wedding can be an overwhelming experience, but it can also be exciting, fun, and life-changing! (Yes, folks, LIFE CHANGING.) The opportunity to collaborate with local wedding businesses might just leave you with connections that will last a life time. You ARE sharing one of the most important days of your life with these people, right?!
If you're overwhelmed — don't worry! You're certainly not alone. And fortunately, there are many local wedding professionals who can help make your special day unforgettable. This week at Wedding Collective, we want to share with you four local wedding businesses that offer some truly unique, one-of-a-kind services.
From custom pet treats to live wedding paintings, personalized illustrations to light-up marquee letters, these vendors can help bring your wedding vision to life, and then some! So, without further adieu, let's start exploring your options for Colorado's most unique wedding services that can co-create your dream wedding: I Chews You LLC, Colorado Wedding Painter, With Love Illustrations, and Alpha-Lit Colorado Springs!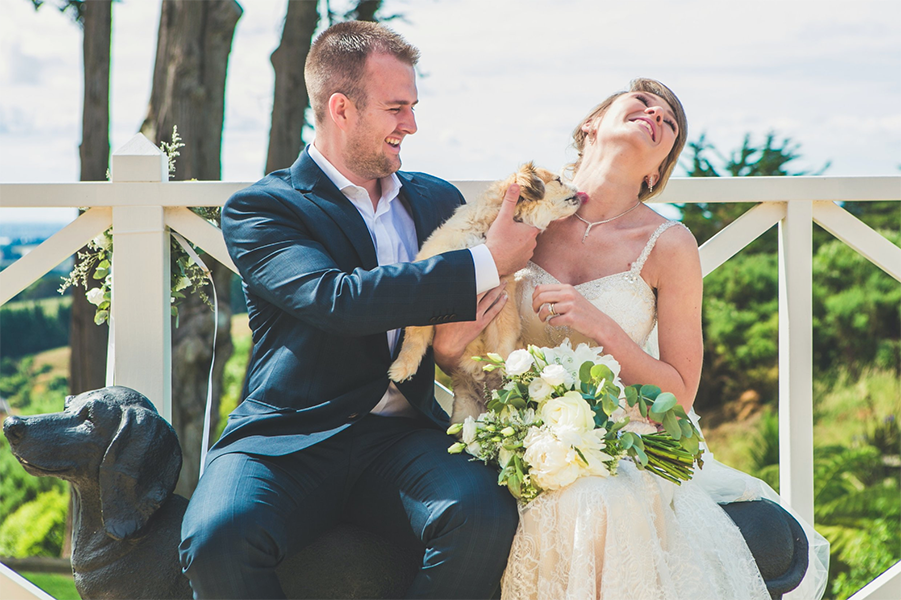 I Chews You LLC is a unique wedding vendor that offers assistance with your furry family member! From transportation, photography help, and ceremony support, I Chews You LLC is there to support you so you can fully incorporate your pup in your wedding day without having to worry! I Chews You LLC truly understands that our furry friends are really our family — how could you NOT have your pup be apart of your big day?!

Capture the beauty of your wedding day with the help of the Colorado Wedding Painter!  Honestly folks, we've never seen such a beautiful opportunity to capture your love. Julia, the painter behind the canvas, has been an artist since 2000, and has years of experience painting portraits, street scenes, and landscapes in Colorado, Arizona, California, Costa Rica, and Hawaii.
This talented artist will paint a live portrait of your wedding ceremony or reception, capturing the magic and unique energy of your special day! The painting can be completed in just a few hours, and you can take it home as a keepsake to treasure forever!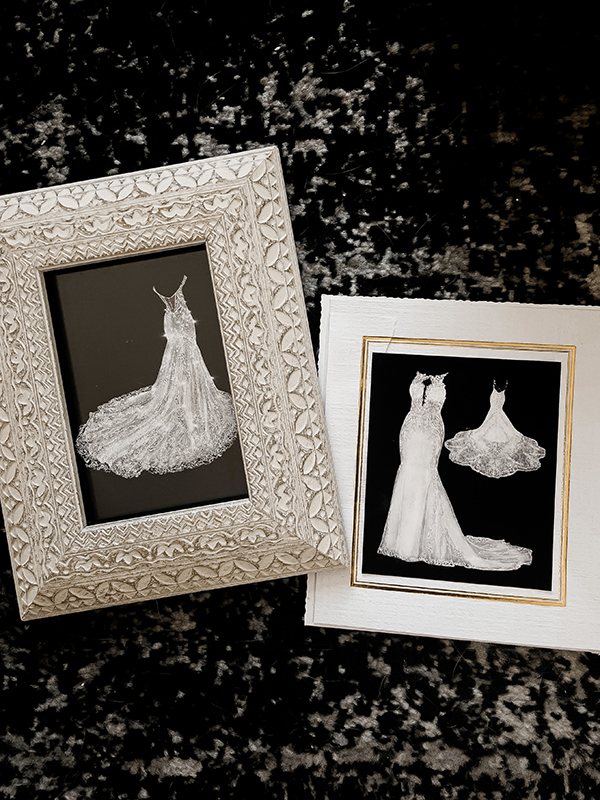 With Love Illustrations is a local wedding business that offers high end personalized wedding illustrations. The artist can create a custom portrait of the bride and groom, wedding venue, or any other detail that you want to be included. These illustrations make great wedding invitations, save-the-dates, or wedding favors! Check out one of the many customer reviews for With Love Illustrations!
"The print was absolutely beautiful! It was a gift for my daughter and we were both very happy with the quality and creativity of the ring illustration. This is the second purchase I made from this seller and would definitely go back to her shop again." – Will

Are you trying to make a statement at your wedding? If you are, look no further! Alpha-Lit Colorado Springs provides light-up marquee letters that can spell out your names or any other word that you choose. These letters make a great backdrop for your wedding photos and add a touch of glamour to your wedding day.
Alpha-Lit Colorado Springs can basically create any combination of letters, special characters, and numbers for you that will set the tone for your big day. If you're feeling like spicing it up, you can opt for colorful bulbs, too!