Relax those shoulders and unclench that jaw – it's treat yo' self day.
You've been working so very hard and it's not out of the ordinary to feel a little restless during these times. Between working from home and planning your upcoming wedding, we know that sometimes it can feel like there is no escape. However, there are plenty of great ways to give yourself a well-deserved break from the "Four Big Cs" of the household (Children, Cell Phones, Computers, and Chores) and we're going to introduce you to a few of them with the help of our friends at K and C Naturals.
K and C Naturals is one of our own local vendors that always seems to have the answers to our self-care questions. Perhaps it's the all-natural ingredients or the massive variety of options, but their products will give you the R&R you crave. We reached out to K and C Naturals directly to ask them for their tips on how to have a simple spa day without leaving the house!
Draw a Bath & De-Stress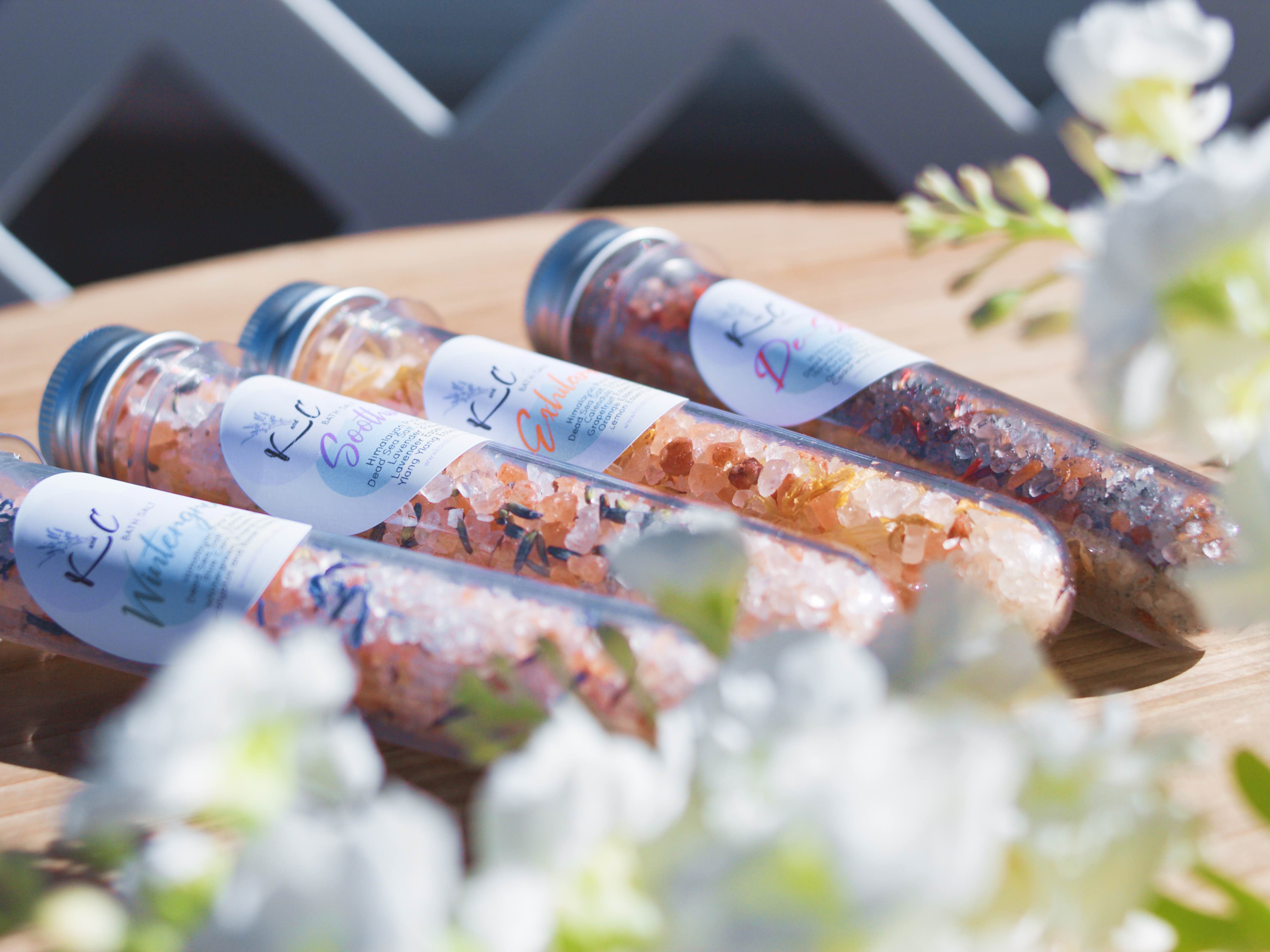 Create a self-care/spa day to relax and unwind with one of the many Bath Salts from K and C Naturals. It will help to reduce anxiety, stress, and increase relaxation to help lighten your mood.
Make a playlist of your favorite music that calms your soul
Light your favorite candles for a serene angelic environment
Grab your favorite book to read
Pour yourself a glass of wine
Enhance your bathing experience with the De-stress Bath Salts
Turn on the music
Immerse yourself in the water. Read your book, enjoy your wine, close your eyes. Let yourself drift away to that inner peace. You won't want to leave the tranquil environment for hours.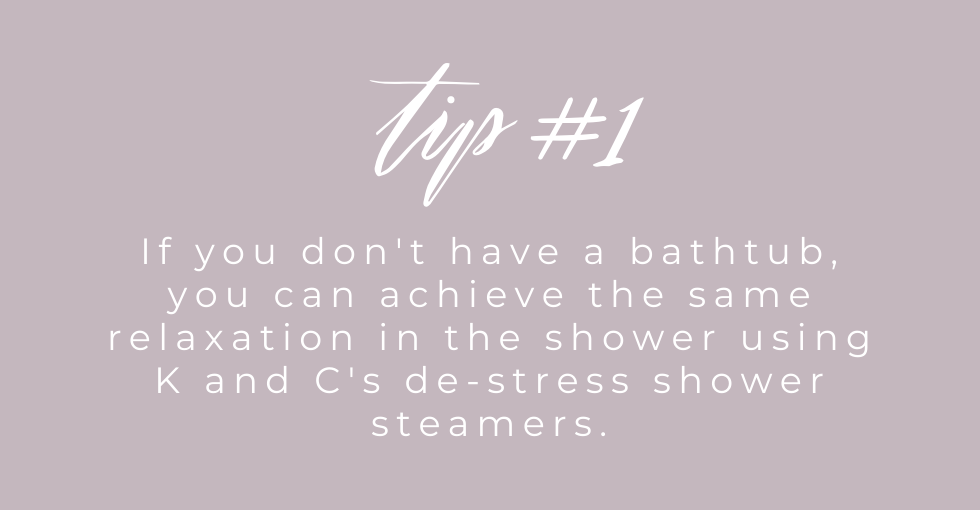 Exfoliate & Moisturize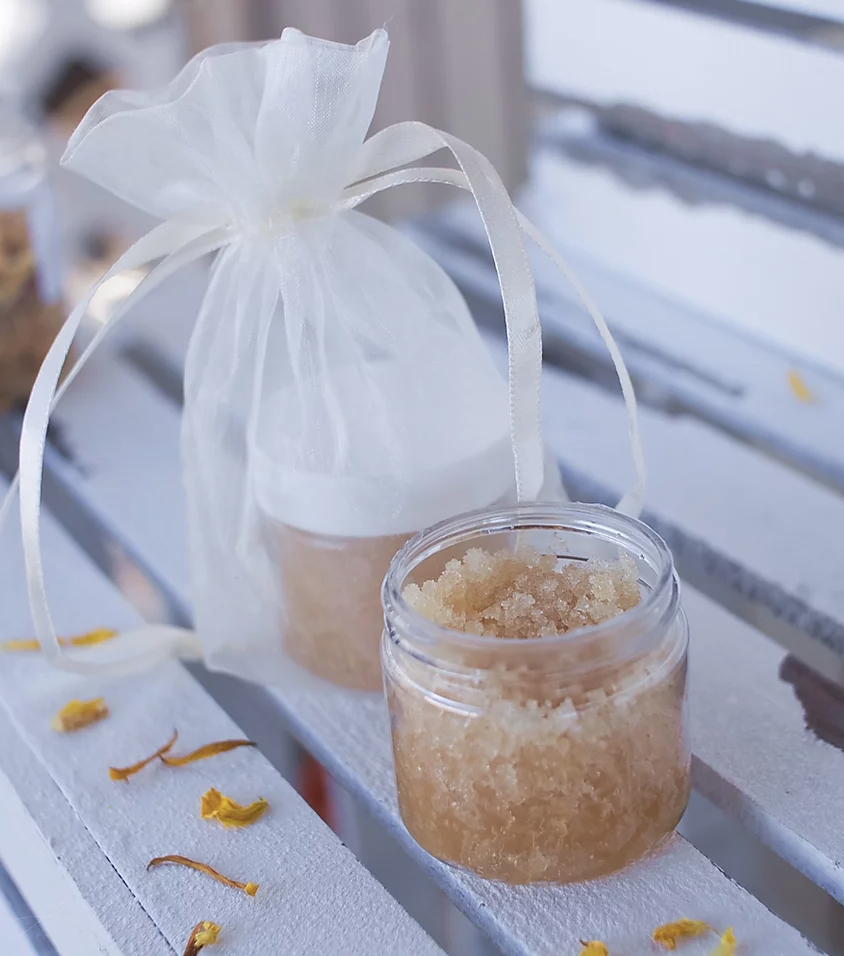 After you de-stress, take some time to treat those areas of your body that you normally don't have time for. It's that time of the year where dry, cracked skin makes a quick comeback, and after so much hand-washing, you'll want to make your skin feel healthy again with scrubs + moisturizers.
Rinse your face to remove all makeup, sweat and dirt
Gently massage your face with clean hands to release tension
Use a lip scrub of your choice from K and C Naturals to remove dead skin
You'll feel like your glowing!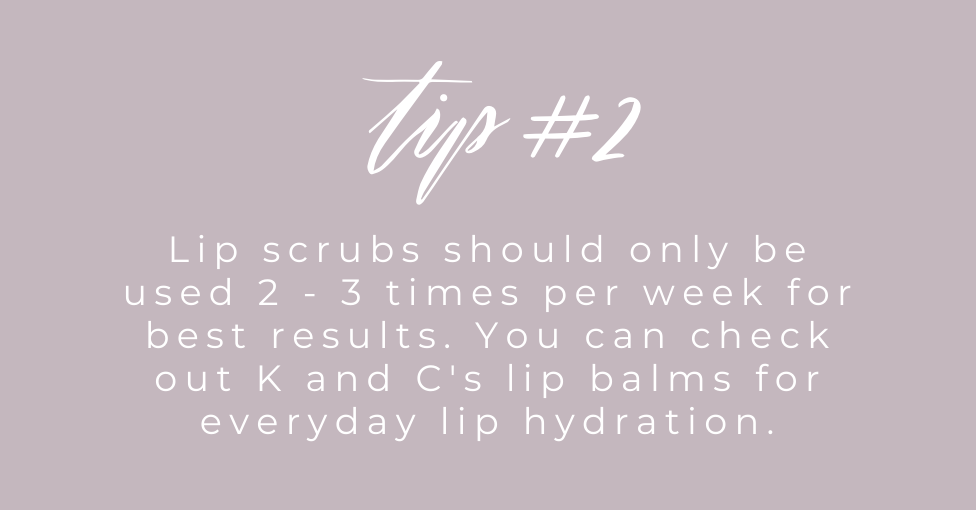 Jump on K and C Naturals' website to take 20% of EVERYTHING right now and you can get the goodies delivered right to your doorstep.
We hope you find that relaxation you deserve and bask in the glory of at-home spa treatments. We promise you – with a little help from your significant other in keeping themselves and/or the children distracted – you'll feel like you've just been treated at a high-end spa. When it comes to your wedding day, don't forget to break out these goodies again the day before to keep those nerves down. You can also give them as wedding favors so your guests can create their own spa day, too!
BRB. We're going to run a bath and enjoy a little "treat yo' self" ourselves!