We don't know about you guys, but here at the Wedding Collective New Mexico, 2021 passed by in a blur. 
Between our yearly batch of specialized wedding shows, expanding into our sister state of Colorado, running contests for local wedding vendors, and hosting networking parties and luncheons, each day brought us new opportunities to connect and collaborate with our community. Which, as you can imagine, made the days pass by fast!
It seems like just yesterday we were swooning over this real wedding, giddy over the fact that its rich jewel tones and New Mexican heritage would be gracing the cover of our magazine. And now, suddenly, we're in 2022! And we have a new magazine, with new vendors, new insider secrets, new deals and discounts, and, of course a new front cover! 
(Don't worry – a deep dive on the new cover will be coming your way soon, once the Spring/Summer edition hits the streets.)  
But before we rush off into this beautiful year ahead of us, we want to spend a little time sharing our gratitude for all the love 2021 offered us, and for this wedding in particular.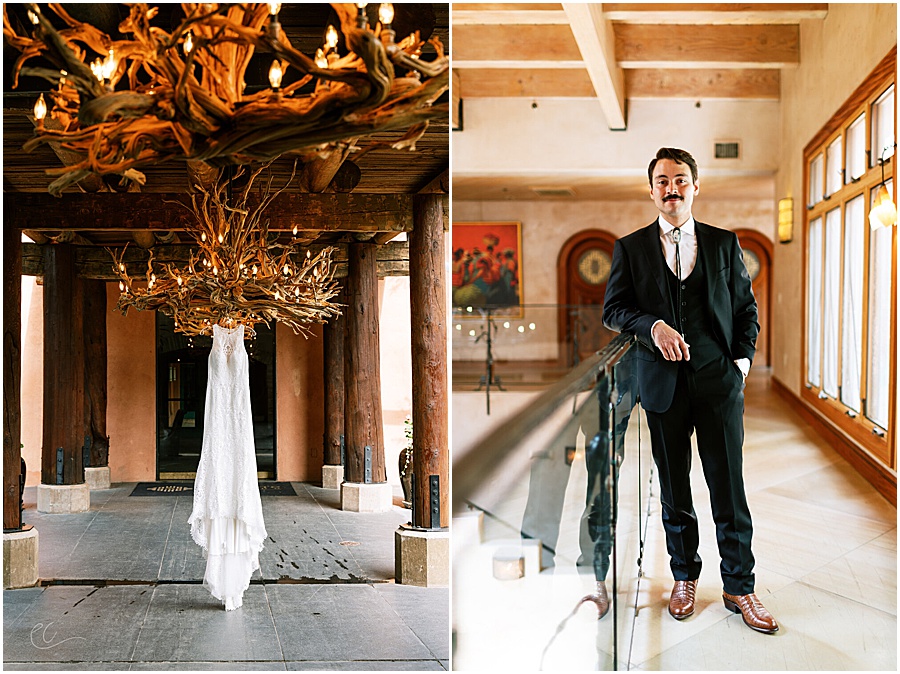 Let's back it up a little, just for a second, in case you're new here. (And if you are, welcome!)
Each year, us ladies over here at WCNM run a fun little contest that culminates on our Instagram. We give professionals from all over the state the opportunity to have one of their weddings featured on the front cover of 12,000 magazines that get distributed to over 400 locations in New Mexico. 
It's kind of a big deal for local small businesses! (If you want in on the excitement – you can follow along right here.) 
So in 2021, after being selected as one of the three finalists, our Instagram followers voted and chose this wedding to be our front cover of the Fall/Winter Wedding Collective New Mexico magazine. 
Now that you're all up to speed, let's get to the good stuff.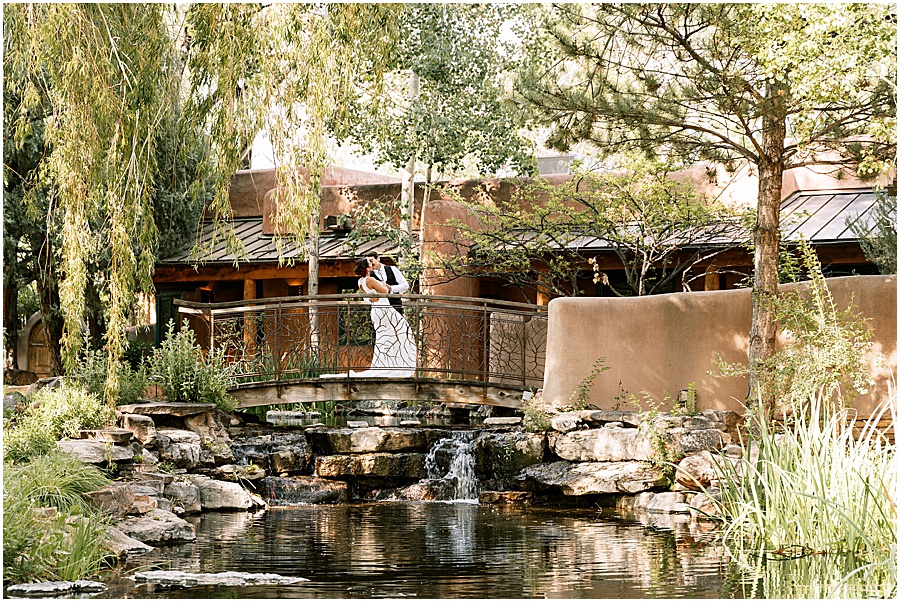 Esmé, the adventurous creative behind Esmé Cadiente Photography, captured this ceremony (and the incredible Diable Canyon engagement session that preceded it), in the renowned New Mexican town of Taos.
As we've said before and will say again: when our local wedding pros come together, magic happens.
We're eternally grateful for you, Esmé, for dedicating your talent and creativity to New Mexican love stories, and for sharing the magic of this special day with us here!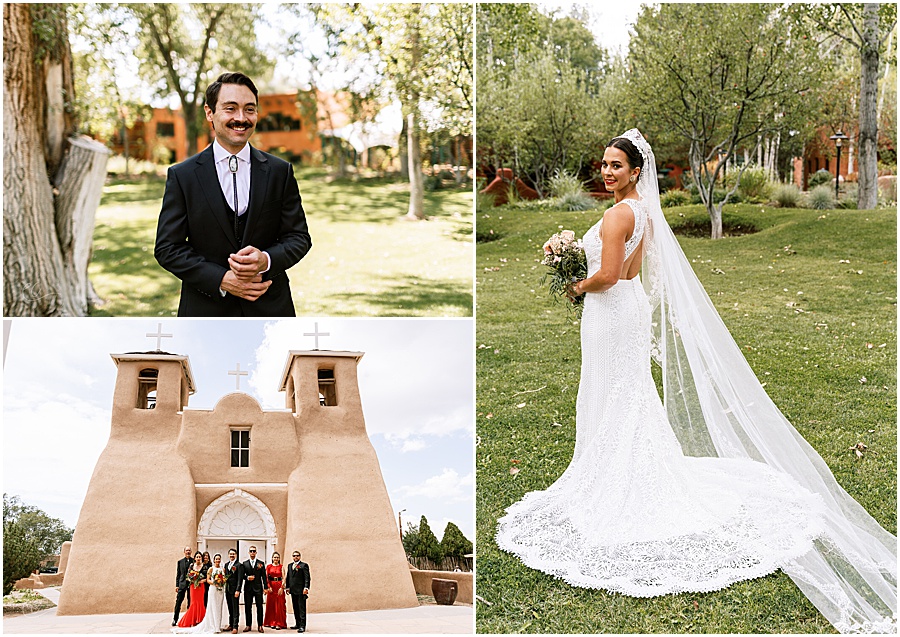 Carmen and Nick, the gorgeous newlyweds you see here, wanted their wedding to honor both of their heritages, and that it absolutely did. The San Francisco de Asís Church — which is a whopping 200 years old — held space for their ceremony of love; dinner and dancing, lots of dancing, happened shortly after at the locally-loved El Monte Sagrado. 
The team over at Taos Flower Diva crafted the bursting bouquets that perfectly complemented the rich colors of their ceremony venue and had us drooling the first time we saw these photos. (How could you not love the wild, bold, yet effortlessly inspiring florals here?!)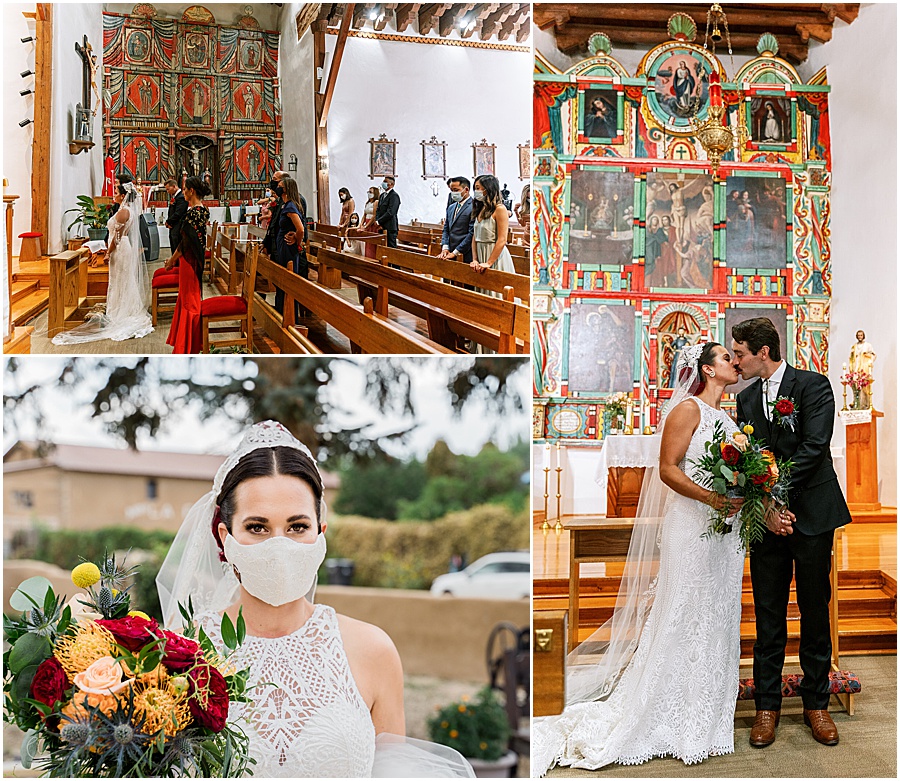 All the hard work of these wedding professionals coalesced at this perfect celebration of Carmen and Nick's love. 
But when we say perfect, we don't necessarily mean that it was without obstacles. We all know that planning a wedding is no small feat, and planning a wedding during a global pandemic is a whole different ballgame all together!
After whittling down their 300-person wedding to an intimate 15 guests and pushing the date — all while Carmen was getting her PhD, nonetheless — Carmen and Nick began their new life together on a sunny August day, with Esmé Cadiente Photography there to capture every sparkling moment.
This wedding was a perfect testament to love, to resiliency, to creativity, and to collaboration. It exemplifies all the things that make weddings in New Mexico so unbelievably special, and it was an honor to have on the cover of our magazine.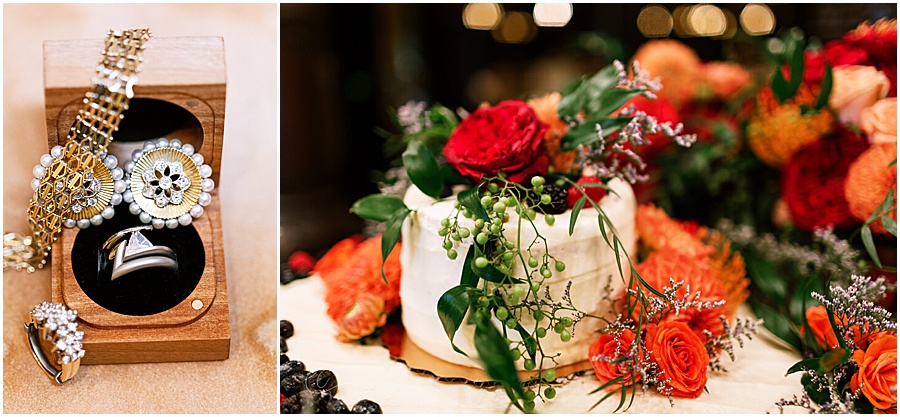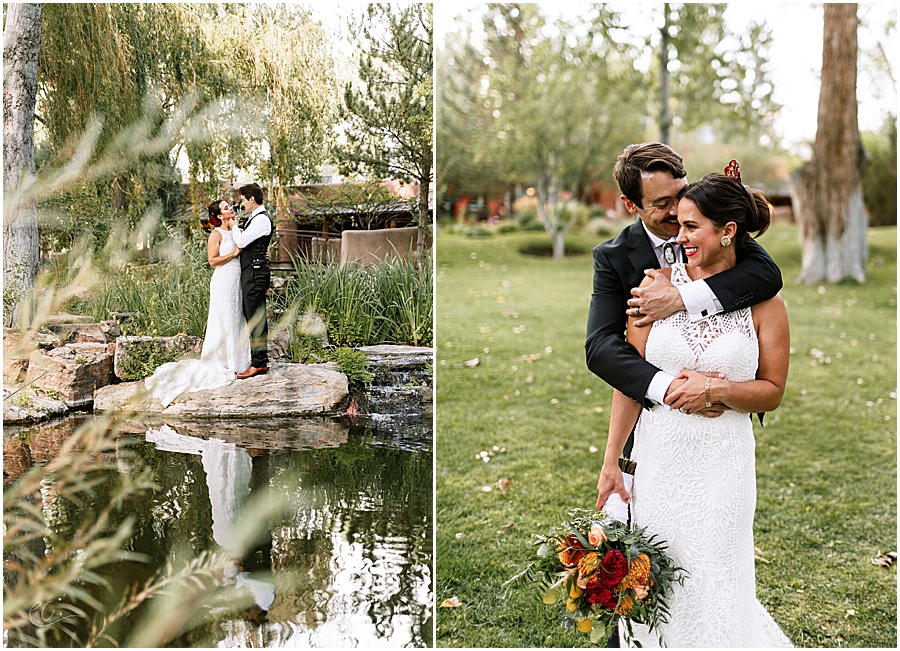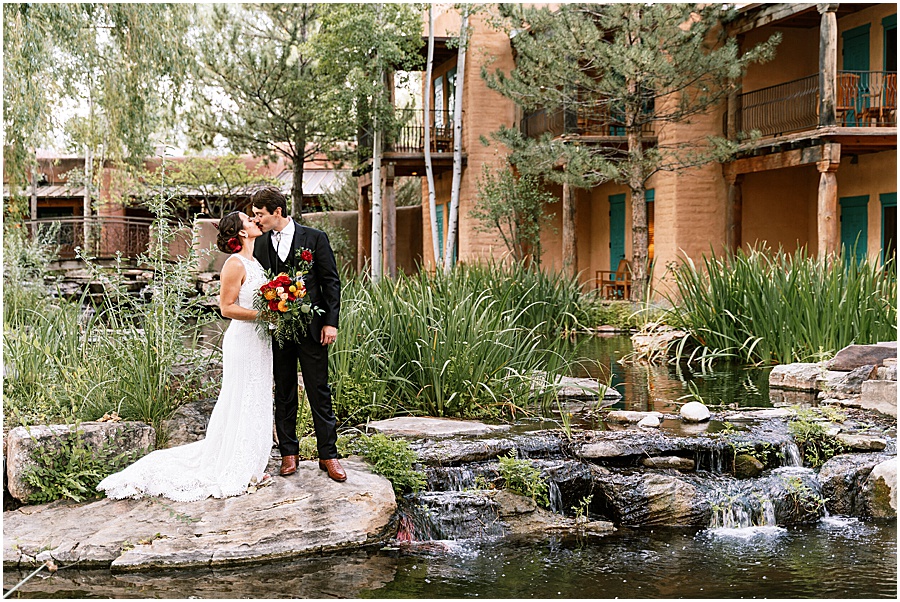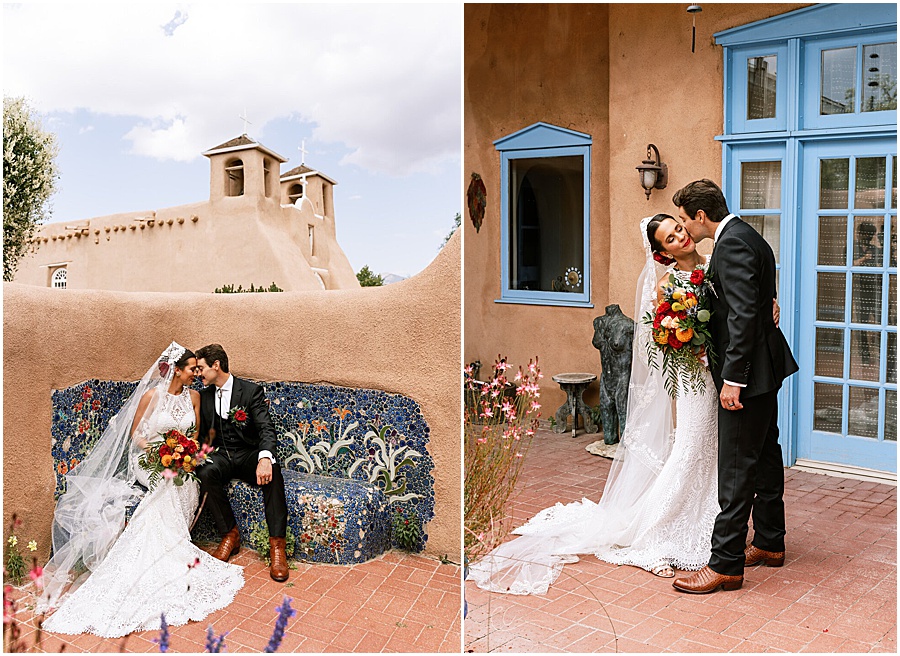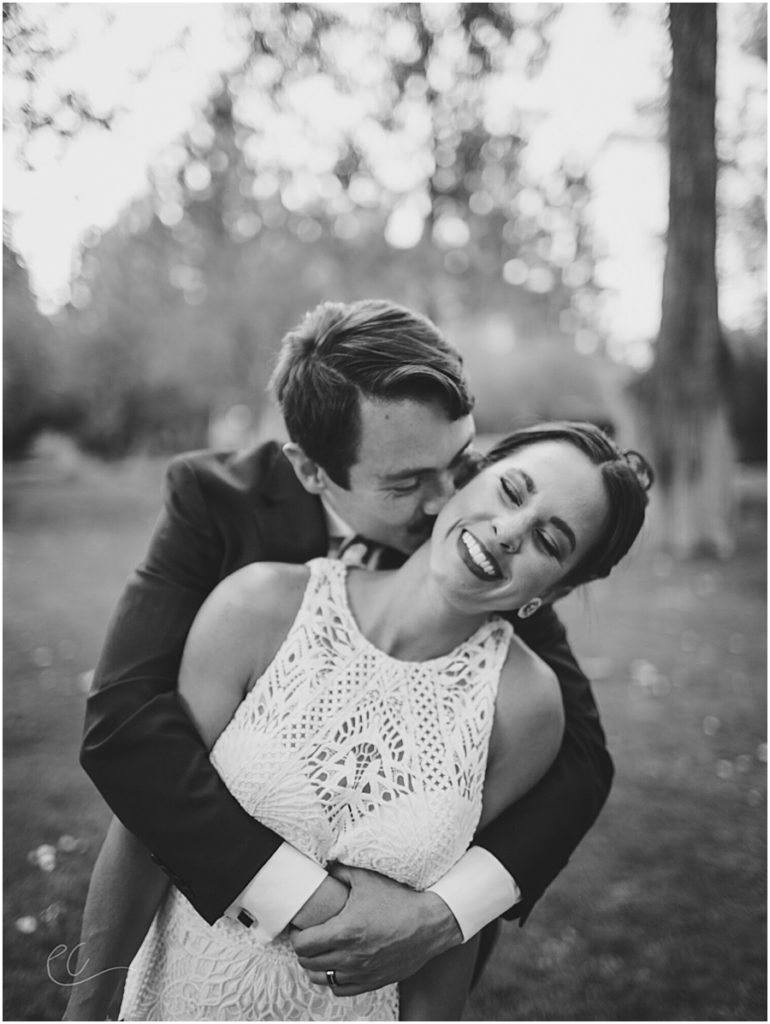 Flowers | @taosflowerdiva
Photography | @esme_weddings
Venue + Catering | @elmontesagrado.taos
Makeup | @savannahmae.hmua
Hair | @eahairbyerica
Videography | @ourweddingvideoguy