Settle in, lovers of love! This celebration is one for the books. 
By now you should know that if we're swooning over a particular wedding, it must be something extraordinary. Because, well, we see a lot of romance and enchantment from our perch between engaged couples in New Mexico and the local pros who make their dreams happen. 
And while we adore each uniquely dazzling, Southwestern wedding day, it's not often that one has us literally tearing up at our desks. 
In hindsight, we should have known this one would have us in our feels! Stephanie and Charlie's big day, captured by the locally-beloved Briana Nicole Photo, had all our very favorite things.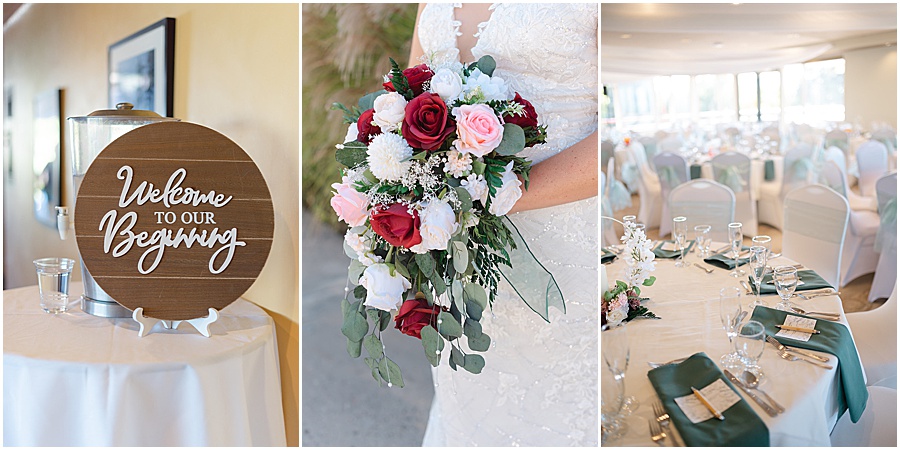 Like: sweeping, expansive views of our gorgeous state; New Mexican professionals collaborating on wedding magic; joyful laughter left ringing in our ears; perfectly personal touches that make a celebration unforgettable. 
Held by the famously picturesque Tanoan Country Club, Stephanie and Charlie's vows were sprinkled with giggles and giddy promises of happily ever after. With an unobstructed view of the Sandias behind them, the couple began their new life together there, surrounded by mountains, memories, and loved ones cheering merrily.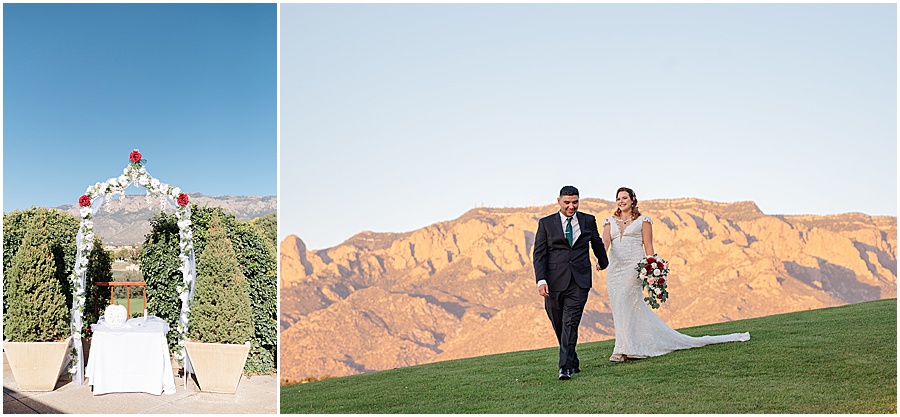 Although, we're getting a bit ahead of ourselves… Really, it was in the quiet moments before the celebration that the gloriously playful nature of the couple got to shine. 
Before the aisle, before the I do's, Stephanie and Charlie adorned themselves with their carefully chosen attire in Tanoan's generous, amenity-packed spaces. With the help of their friends and family members, accessories were clasped, shoes were tied, and the two set off to meet for a pre-ceremony sneak peak. 
Charlie waited patiently in the sunshine-speckled courtyard for his soon-to-be bride, without a clue as to what was in store.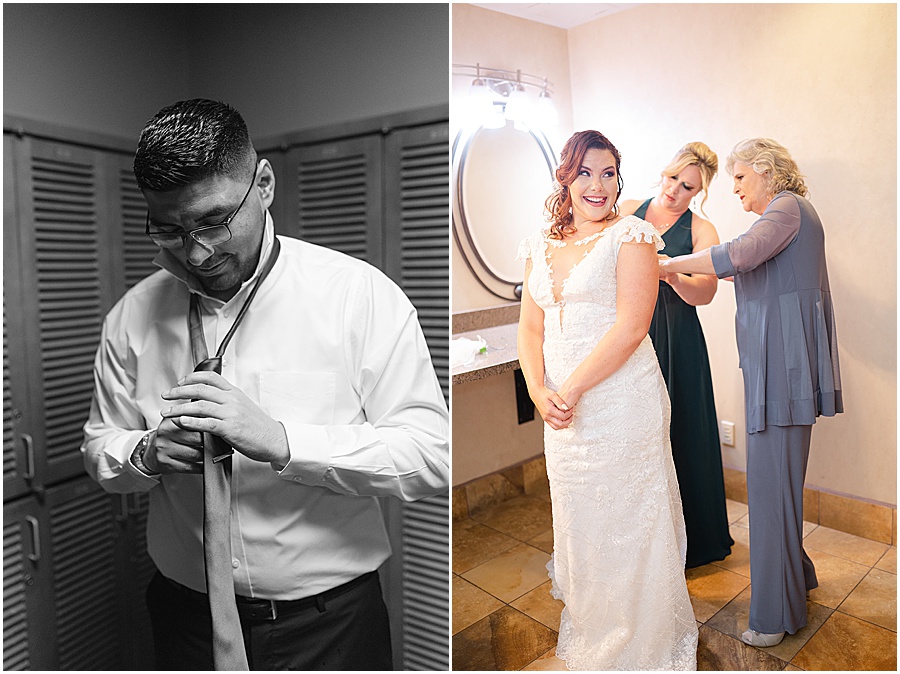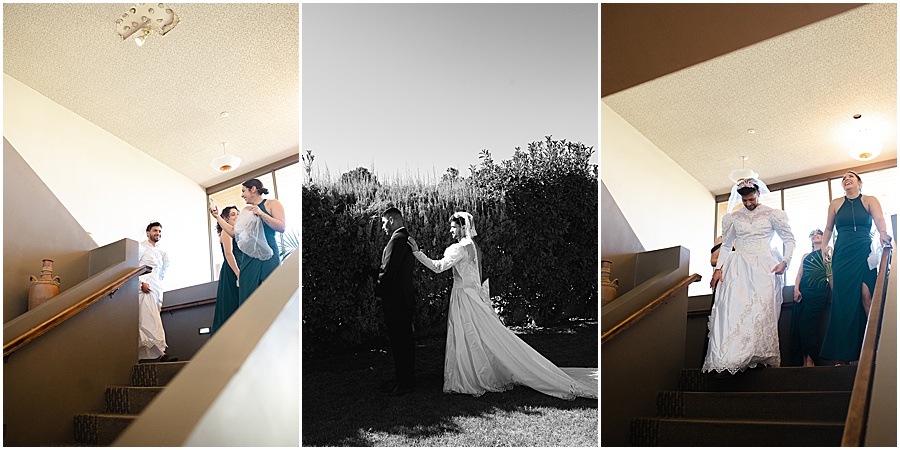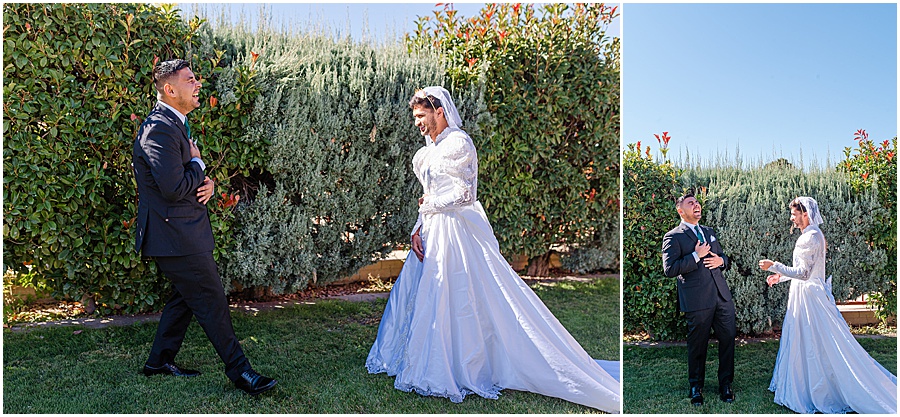 After all, we spend a lot of time talking on this here blog about all the things your wedding day should be: stunning, sacred, stress-free. But we don't talk enough about the fact it should be FUN, too. (And, don't worry, they got their real, fairytale first-look, too – keep scrolling!)
Thank you, Stephanie and Charlie, for reminding us that marrying the love of your life should be an absolute ball. We won't soon forget your lovely, lively wedding day at Tanoan Country Club!