If you scroll back through the last few weeks of this WCNM blog, you'll see that, well… We have a lot to say!
Between wedding shows, new editions of the print magazine, networking events, top trends and wedding planning tips for the new year, and highlighting locally-owned wedding businesses, there's a lot that we have to cover here! And it's still only March.
But before the rest of the year gets ahead of us, we want to take a little time to slow down and appreciate what it is exactly that we do here: fostering connections between local, engaged couples and the small businesses that make their wedding dreams come true.
One of the best parts of being perched in between these two groups of lovebirds is that we get to see a lot of jaw-dropping content from collaborations in our community. Like, A LOT, a lot. Luckily for us, we love each and every photo that slides across our desks, so it's not too much trouble. Wink.
Every so often though, a real wedding or styled shoot will fall into our laps and we become obsessed. Totally, irrevocable obsessed. This, folks, is one of those shoots.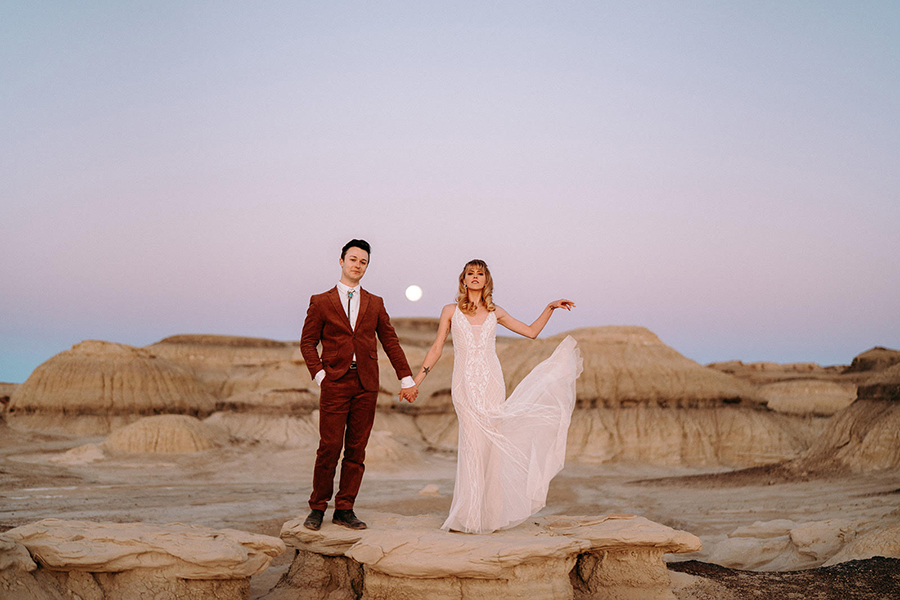 Shot in the ever-stunning Bisti Badlands, this 70's chic styled shoot was conceptualized by locally-beloved beauty expert Alana, owner of A Sa.lon Santa Fe.
It was an honor collaborating with the amazing creative team that brought this styled shoot to life. The details and the location were unreal. Experiencing the Bisti Badlands was like walking into another world.

Alana, A Sa.lon Santa Fe
Originally published in all its neon-desert glory in our print magazine, this shoot so perfectly exemplifies the fact that when our creative community comes together, something magic happens.
(Do we say that in basically every blog post? Yes. Is it true 100% of the time we say it? Also yes.)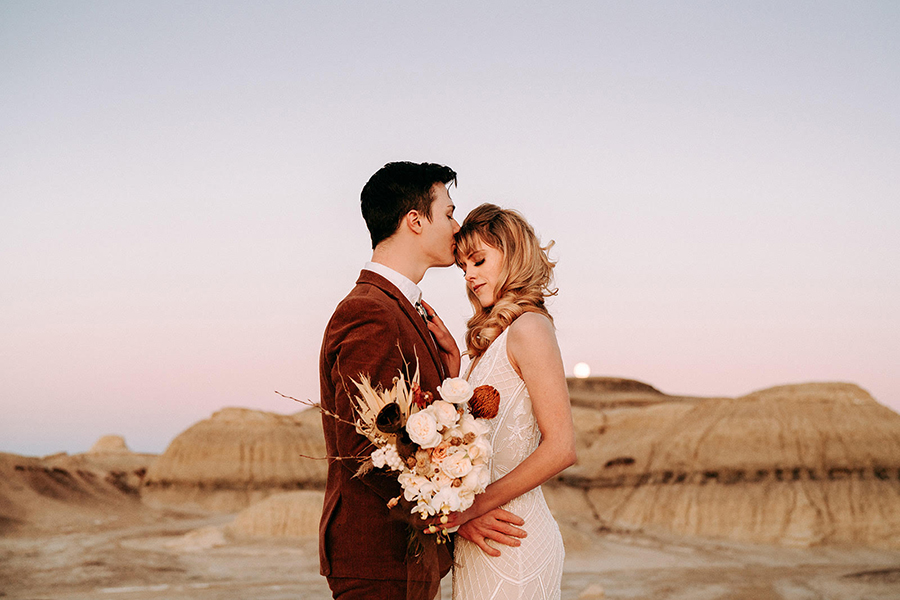 I drew my inspiration from the beautiful landscape, the chic gown, and 60's and 70's model, Twiggy, to complement the couple and the style of the shoot.

Alana, A Sa.lon Santa Fe
(PS – want to get your hands on a copy of our magazine so you can see gorgeousness like this when it's first published? Get your free copy right here.)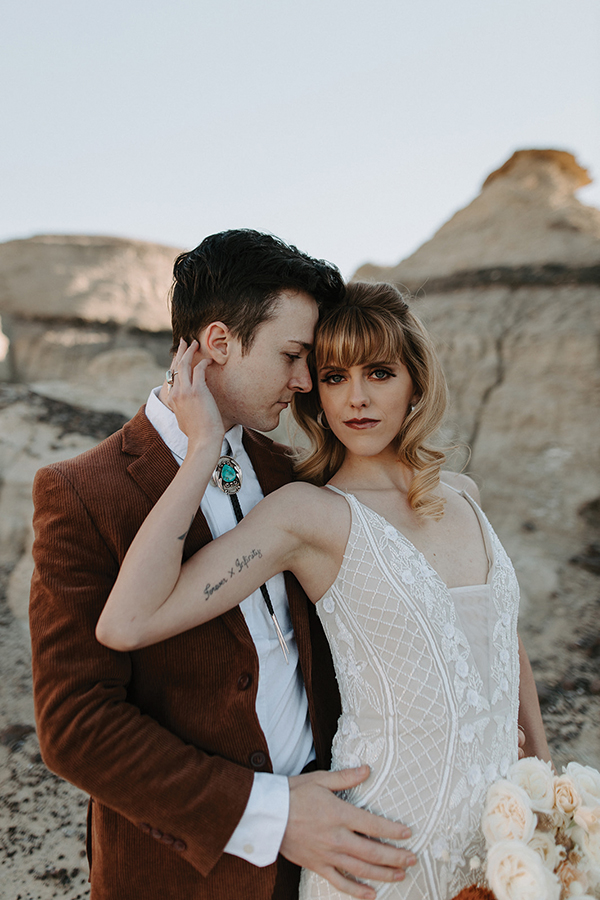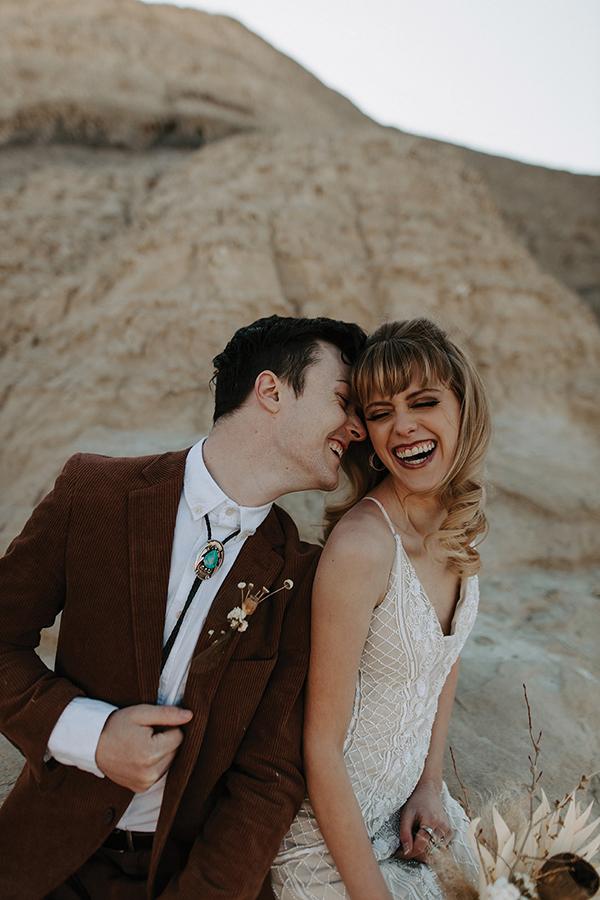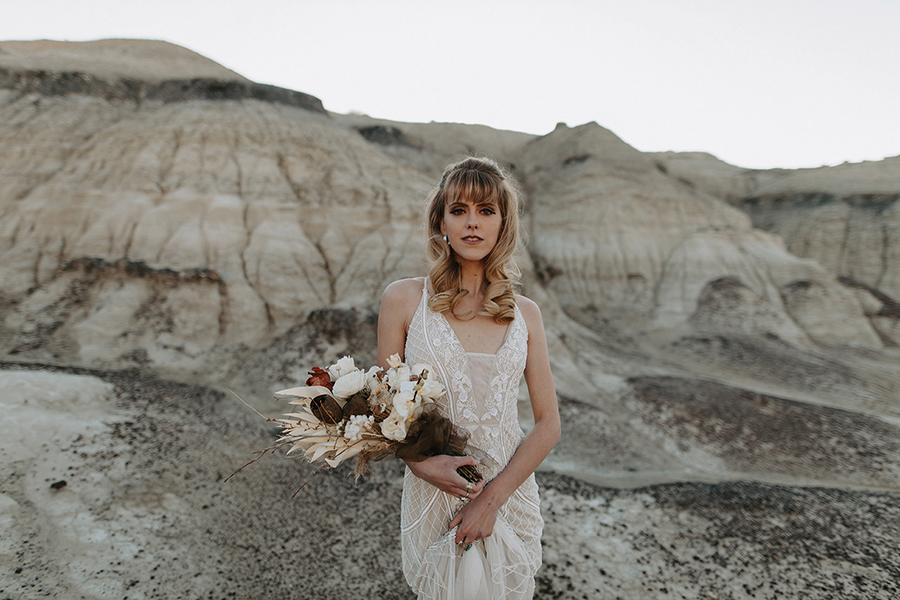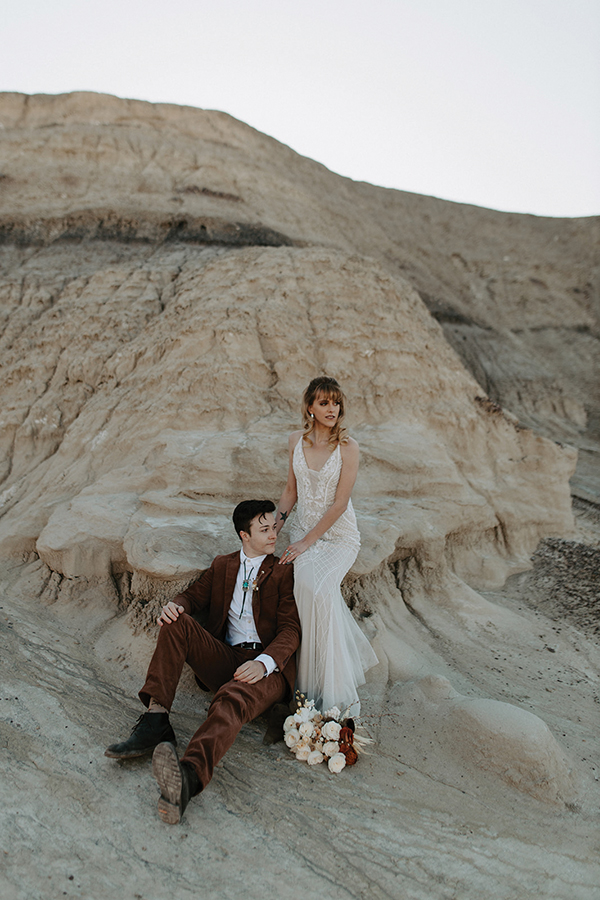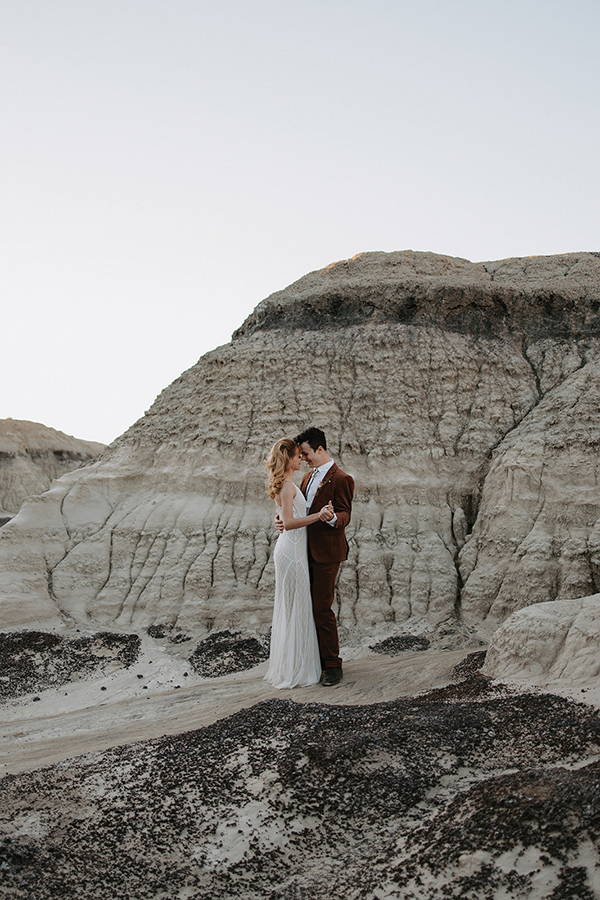 Made possible by these creative geniuses:
Featured Hair And Makeup | A Sa.Lon Santa Fe
Creative Team | Emily Brown Media And Counterpart Creative
Florals | Mandmade And Sage
Turquoise Jewelry | The Turquoise Shop
Bridal Gown | Rent The Dress
Suit | Alain Dupetit
Models | Rikki And Weston