It's no secret that the Wedding Collective New Mexico team is obsessed with our local wedding professionals here in the southwest. In fact, that's like, kind of our whole thing!
So when the first whisperings of coronavirus started cropping up in conversations a year ago, one of our first concerns was for the magic-making small businesses that we work with. How would they fair, with large gatherings no longer safe, and love no longer at the forefront of everyone's minds?
And while this year has provided a lot of challenges, grief, rescheduling, and altered dreams, we should have known that our community of determined, creative, and supportive wedding businesses would figure out a way to make it through — or, not only just make it through, but make it beautiful on the way, too!
We've been touched and honored endlessly to witness how New Mexico's wedding professionals have gone above and beyond to make every wedding, every couple, every love story still feel just a special as before. So, join us, as we share the silver linings and shiny new lessons they've harvested from this metaphorically rainy year, and let's spread a little bit of hope! After all, we'll get through the last bit of this difficult time the same way we've gotten through the rest of it: together.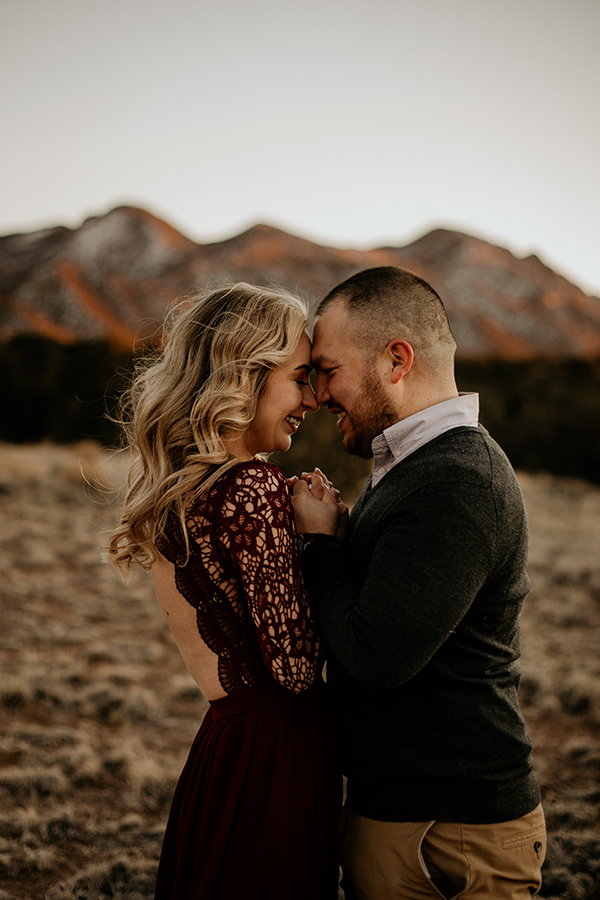 What is your favorite COVID wedding trend?
At Blo, we've noticed that many brides and grooms have decided on smaller, more intimate gatherings because of COVID. It has actually been very sweet to see, because brides are very focused on the nuptials and the marriage itself. Frankly, they also seem less stressed out! They're not looking at so many vendors, choosing from so many different elements of the weeding because they have had to scale everything down. While we all can't wait to get back to regular life, it has been rewarding to see how positive brides have been about these smaller weddings.
We have been working with couples to come up with creative ideas to be able to get married during the pandemic, and include their close friends and families. We are fortunate enough to have ample outdoor parking space, so we developed a "Drive Up Wedding Ceremony" package! It includes and hors d'oeuvre box and beverage for each person upon arrival which is safely handed out as they drive up. The guests are directed to their parking space for a great view of the beautifully decorated ceremony stage. The guests can enjoy their gourmet snack as they watch the couple share their vows in this quaint, but sentimental event.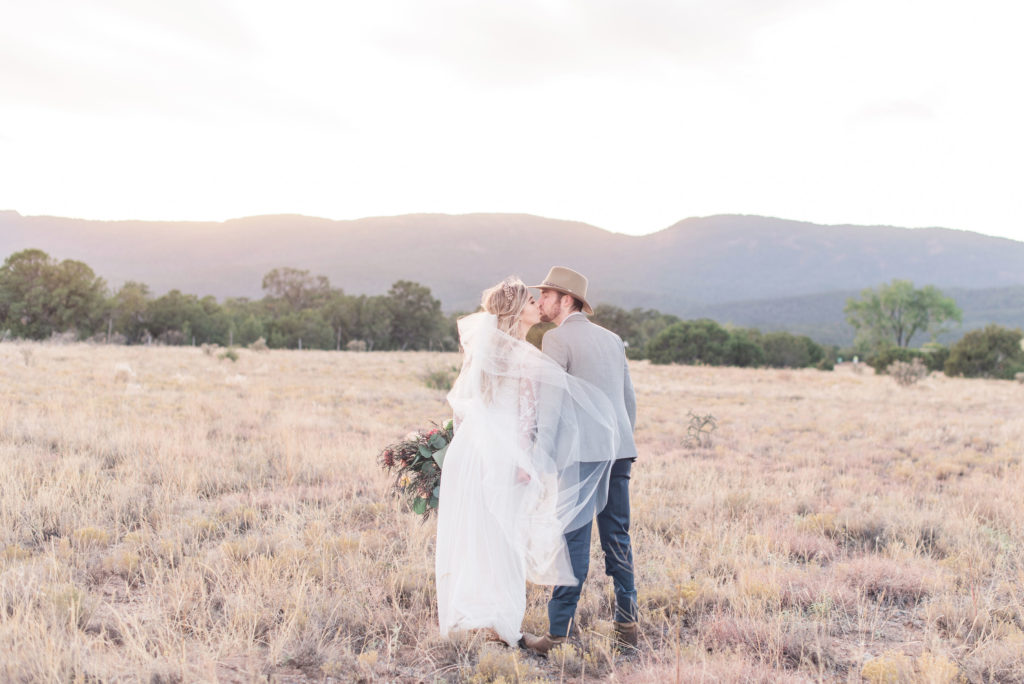 How can you make a small wedding feel special?
COVID-19 has caused each of us to seek creative alternatives with living in this "new normal world." Through the chaos, I fell that events have found new meaning, being forced to diverge from a grand scheme, into the simplicity of celebrating two people and the beauty of their love. Take some time to reflect on what carries meaning to you both on your wedding day – Your surroundings? The presence of family and friends? Holding the bouquet of your dreams while reciting your vows? These moments are once in a lifetime, cherish and celebrate what matters to you most!
We love how our couples are opting to get creative during this pandemic, and are including us in their intimate elopements if they aren't postponing. This couple got married at a spot that was extremely meaningful to them, a place where they frequently hike with their dogs. Also, just because you are eloping doesn't mean you have to cut out special details. Hire a photographer to document your day, have a beautiful bouquet, wear your dream dress and bring along a bottle of fancy champagne. It's your day and it can be even more special by you making it completely your own.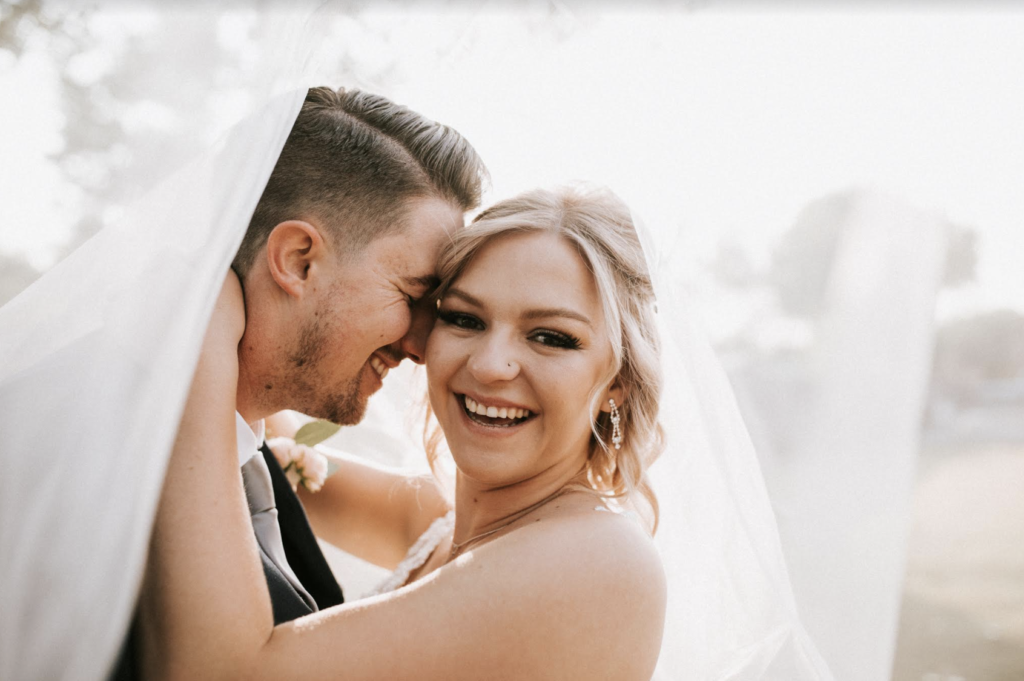 What safe wedding tips do you have for couples?
Last year was a roller coaster of emotions for us all. Guiding all of my couples through the uncertain was the hardest thing I have done in my career so far. Some of my top tips for planning during a pandemic are to be willing to go with the flow. No one knows what tomorrow will bring. Have back up plans if you decide you want to stick with your date, just in case. I know as a photographer having backup plans in case I am exposed or get sick is super important always, but now more than ever.
The best thing you can do for you and your guests to ensure that everyone stays safe is to communicate your expectations. When planning your wedding during times like these, creating a list of guidelines for your guests to follow like, "hold onto your hugs, instead share elbow bumps" will make sure everyone is on the same page. When working with your wedding vendors, like your photographer, communication is also key. We want to. make sure your day is as safe, stunning, and sweet as possible. Exploring new and unique ways to tell your love story is what we're all about!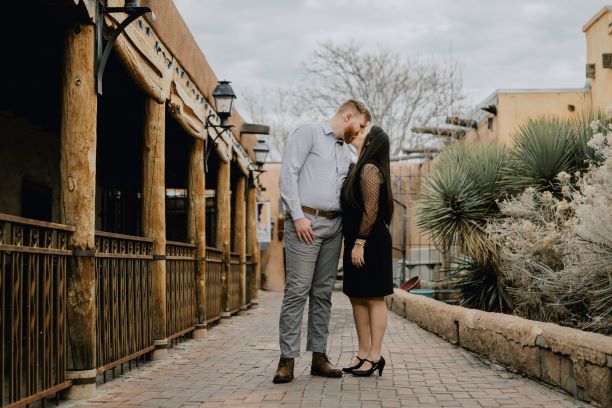 How can couples get creative with smaller weddings?
Remember your engagement? It was probably a fairly private affair and the essence of the moment was your deep love for one another. A smaller wedding and reception can be just as beautiful and personal. Plan an intimate place with beautiful atmosphere for your celebration. Engage a videographer to record your day and pull in a friend to go live on social media so all your loved ones can celebrate with you. Candlelight and soft music, or a backyard barbecue, my team can bring your plan to your idea of perfection.
Create your setting with a focus on savoring the moment: decadent flowers, a leisurely dinner with several courses, party favors that are fun and interactive. A ceremony and reception outdoors on a spring or summer afternoon gives you and your guests the freedom to mingle safely while enjoying the day. A small dance floor with tables are it makes for a beautiful setting with a not-so-obvious social distancing experience. Incorporate a Zoom screen so as many guests as you wish can join the party. Send your virtual guests and invitation with a party favor so they can participate!
A couple reached out to me asking for wedding day photos the day after their ceremony! It was really important for the couple to get married while staying safe, so they shared their wedding day only with their parents and a couple witnesses. The next day, I joined them to take their pictures and the bride wore her wedding dress and the groom wore his tux. We spent an hour taking pictures while they celebrated being happy newlyweds. The biggest takeaway for me during this pandemic is that while having a big, extravagant wedding may be nice or ideal, at the end of the day all of the extra stuff is only a small part of what we are actually celebrating. Love between two people and sharing that moment with your loved ones is what it's all about.