Is it just us, or has the world gone right back to its fast-paced frenzy now that the end of the pandemic is on the horizon? (Hopefully, of course!)
Between Wedding Collective's brand-spanking-new Spring/Summer edition of the print magazine, wrapping up our very first digital wedding show, and giving away free stuff to engaged couples every month – our team has been busy!
But before we jump right back into the pre-pandemic flurry of activity that we're all so accustomed to, we're going to take a little bit of time here today to remember what it is that drives us in this work: love, of course!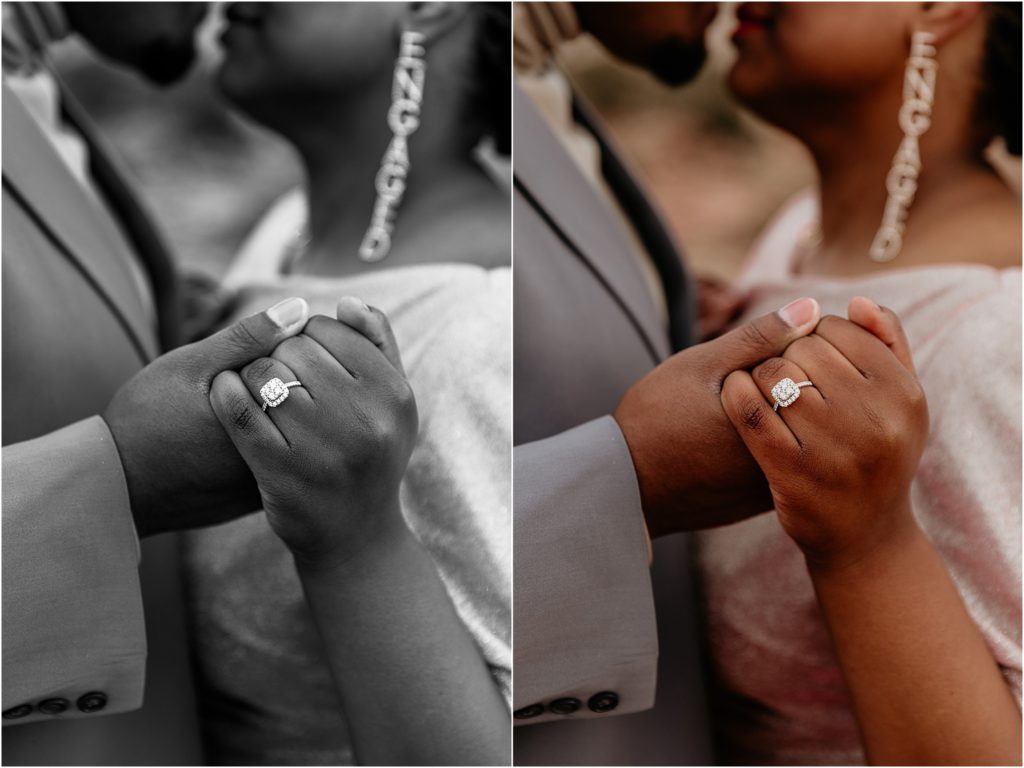 Luckily, thanks to one of New Mexico's very favorite wedding photographers Cassie Scott, we have the perfect eye candy to enjoy and share all those warm and fuzzy feelings you get seeing two people madly in love.
Enter: Erica + LaTedric, the two beautiful people you'll see looking incredible and incredibly enamored below. The soon-to-be bride and groom came out to our desert from the wonderful land of Mississippi and just immediately fell in love. (With New Mexico's famous landscapes, that is. They were already in love before the southwest had anything to do with it!)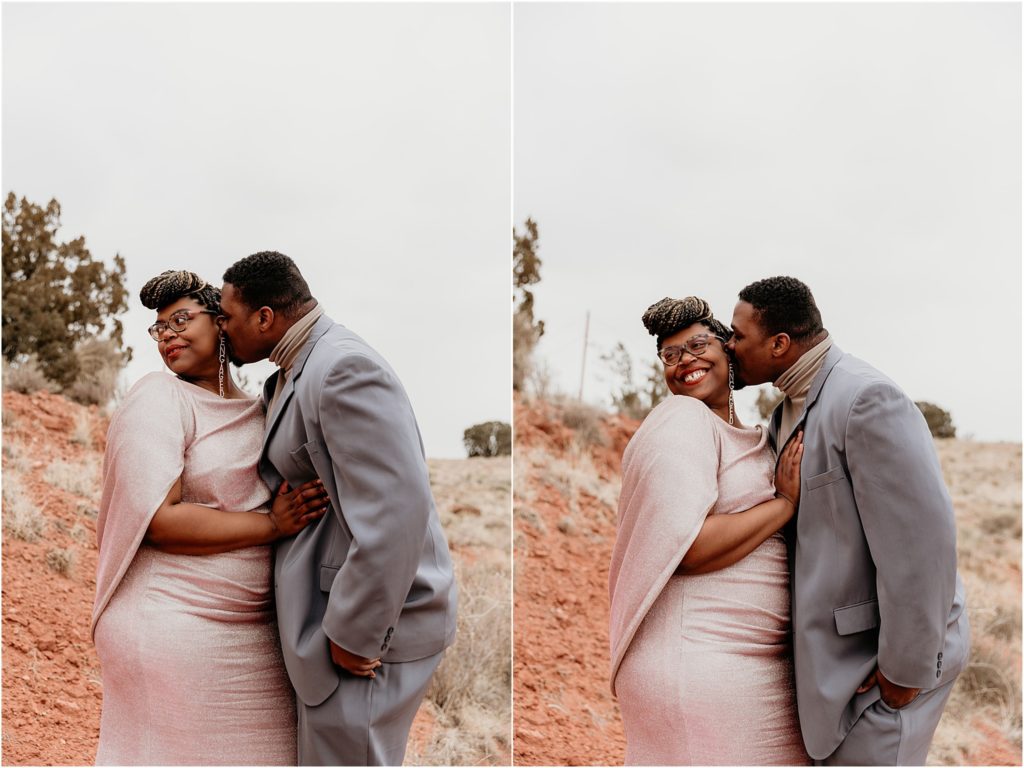 With the mountains and mesas beckoning, their only real option was to go explore, and thankfully, they invited Cassie Scott to join the engagement shoot adventure. Dressed to the nines, Erica + LaTedric brought some Mississippi flair to the red-earth wilderness around them.
Despite being transplants, and despite being the best-dressed for miles in every direction, the couple looked so natural in their expressions of love and the serene desert around them. So much so that we didn't even notice that Erica's gorgeous earrings spelled out the word 'engaged' until we had already been staring at these photos for an embarrassingly long time!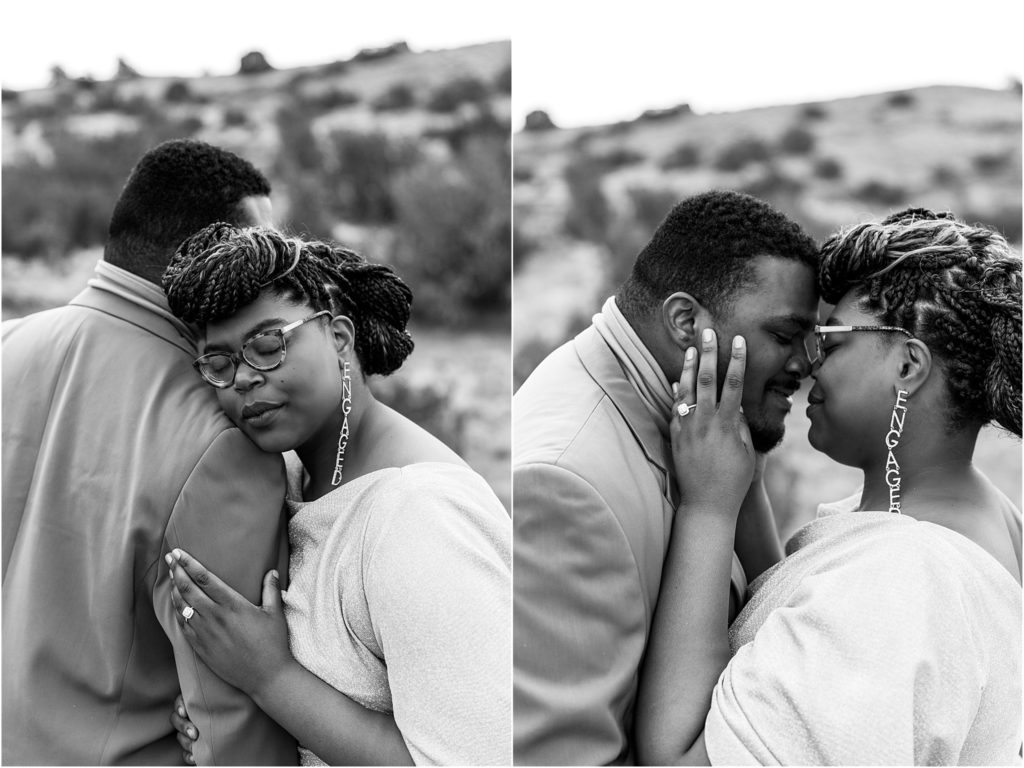 The couple wrapped up their engagement photoshoot in Uptown in the perfect, glowing afternoon light. Completing the day with some much-deserved celebratory champagne! (No judgement if you decide to go get yourself a bottle after seeing these photos.)
So before you, like us, get caught up in the hustle and bustle of our new normal – spend a little time soaking up Erica + LaTedric's celebration of love, made possible by the creative eye behind Cassie Scott's camera. We're eternally grateful to be able to share their story with you here — after all, experiencing and facilitating love here in New Mexico is what Wedding Collective is all about.