It ended up being 25 degrees on our wedding day, and we spent 2 hours taking photos and walking the grounds. Those 2 frigid hours were the most intimate part of our wedding. Los Poblanos was absolutely gorgeous in winter, and despite the cold weather, we could not be happier to be outside together before our ceremony.

– Kayla, Bride
We're getting closer and closer to that highly anticipated time of the year full of pumpkin scented candles and that delightful crisp morning air! We can't wait for the cold weather to make it's grand entrance so that we may bring out our oversized sweaters and those cherished cups of hot cocoa. There seems to be something so special about the colder seasons, maybe it's just because we get to cuddle up close with our loved ones to keep warm. It's always nice to get that extra dose of love and intimacy to keep our hearts beating and a sense of joy flowing throughout the world.
For the Perfect Wedding Guide team, the colder seasons mean that the end of the year is upon us, and thus we are gearing up for our final big wedding show of the year in November, Diamond Dash! The show is incredibly exciting filled with the latest trends in fashion, wedding professionals, giveaways, and our favorite moment, the chance to dive into a cake to find FREE diamond jewelry. Aside from all of the show planning, we also get to reflect on the real weddings that are featured in our recent issue of the magazine. This wedding encompassed the ideal Fall/Winter vibes that we are so eagerly waiting for.
For our beloved couple Kayla & Roman, the cold brought them closer to each other on their wedding day than they had expected since they weren't only warming their hearts, but also their hands. The bride and groom chose Los Poblanos Historic Inn + Organic Farm for its rustic farm aesthetic that is simply magical year-round and it was a great match for their winter theme. Can we take a moment to talk about how much we love that our vendors offer a variety of options throughout the seasons? Every couple is looking for a location that is going to reflect their interests, because no two love-birds are the same! Whether you love the indoors, outdoors, rain, shine, snow, or any combination of all of these, we know that you'll find a venue that speaks to your heart and soul. It is no doubt that Los Poblanos Historic Inn + Organic Farm spoke to Kayla and Roman, and we are sure glad that they are able to share the day with all of us!
The varying shades of brown, subtle hints of auburn, and icy blues perfectly reflect the intimate vibes that the couple were hoping to find for their Winter wedding. Kayla wore a dazzling, snow-white wedding gown and Roman donned a black tux with a dapper bowtie– the two looked like they were ready to attend the most exclusive red carpet event. Kayla even threw on an adorable fur coat to keep warm for the outdoor sessions. Functional and stylish!
If you're not convinced that Kayla & Roman had the best winter wedding ever, then see for yourself by checking out the gallery of dreamy photos captured by the incredible Elizabeth Wells Photography.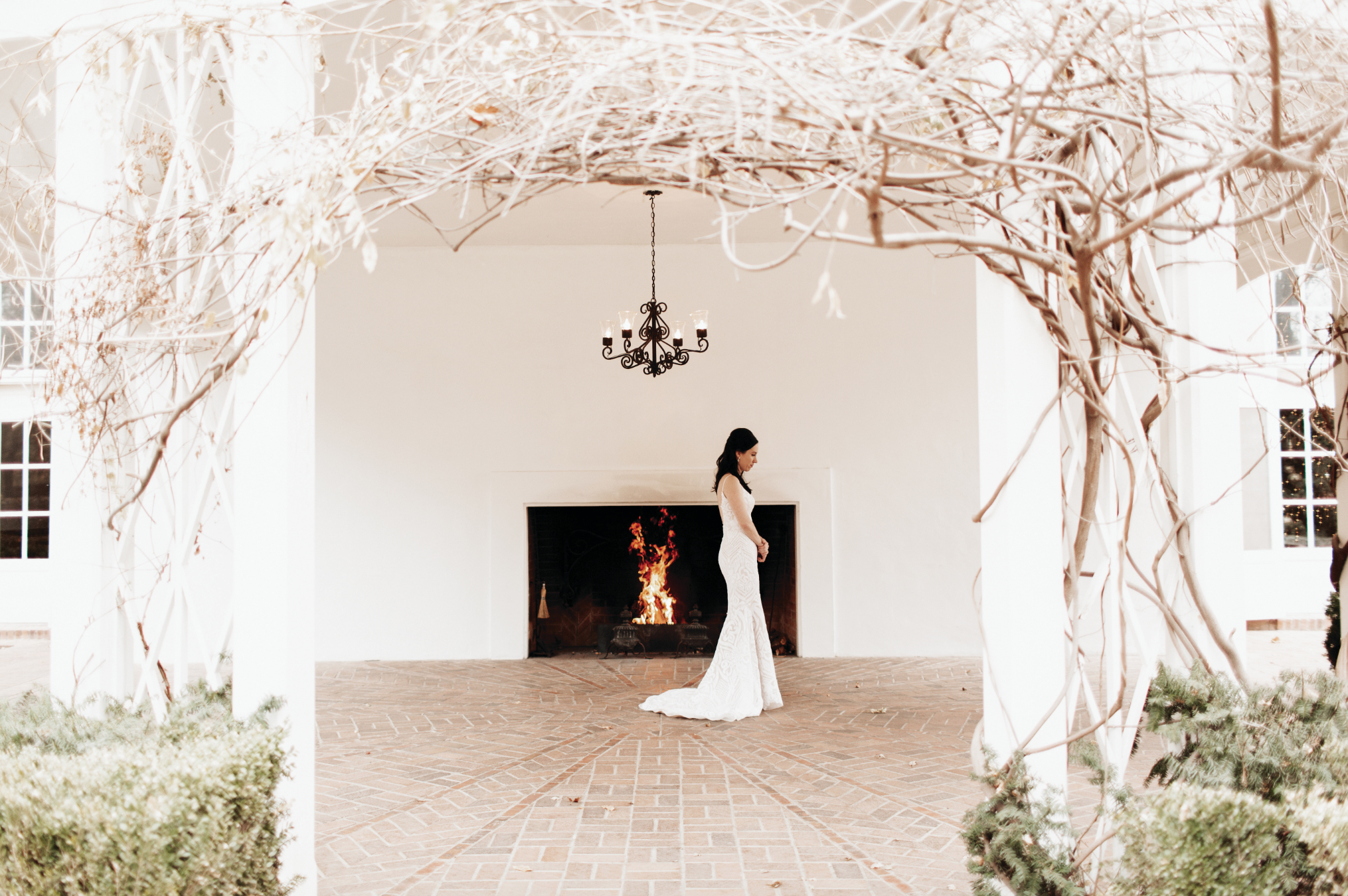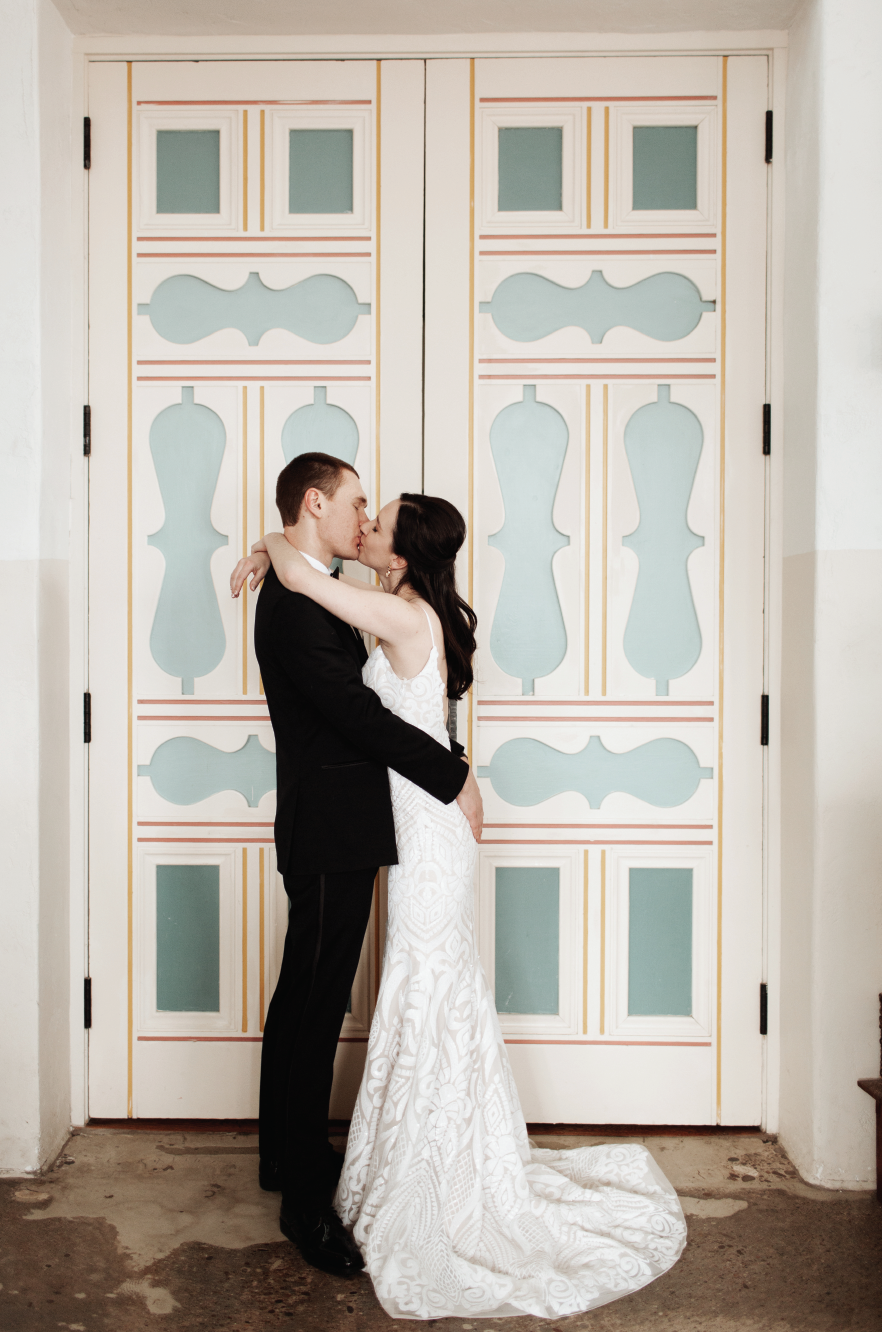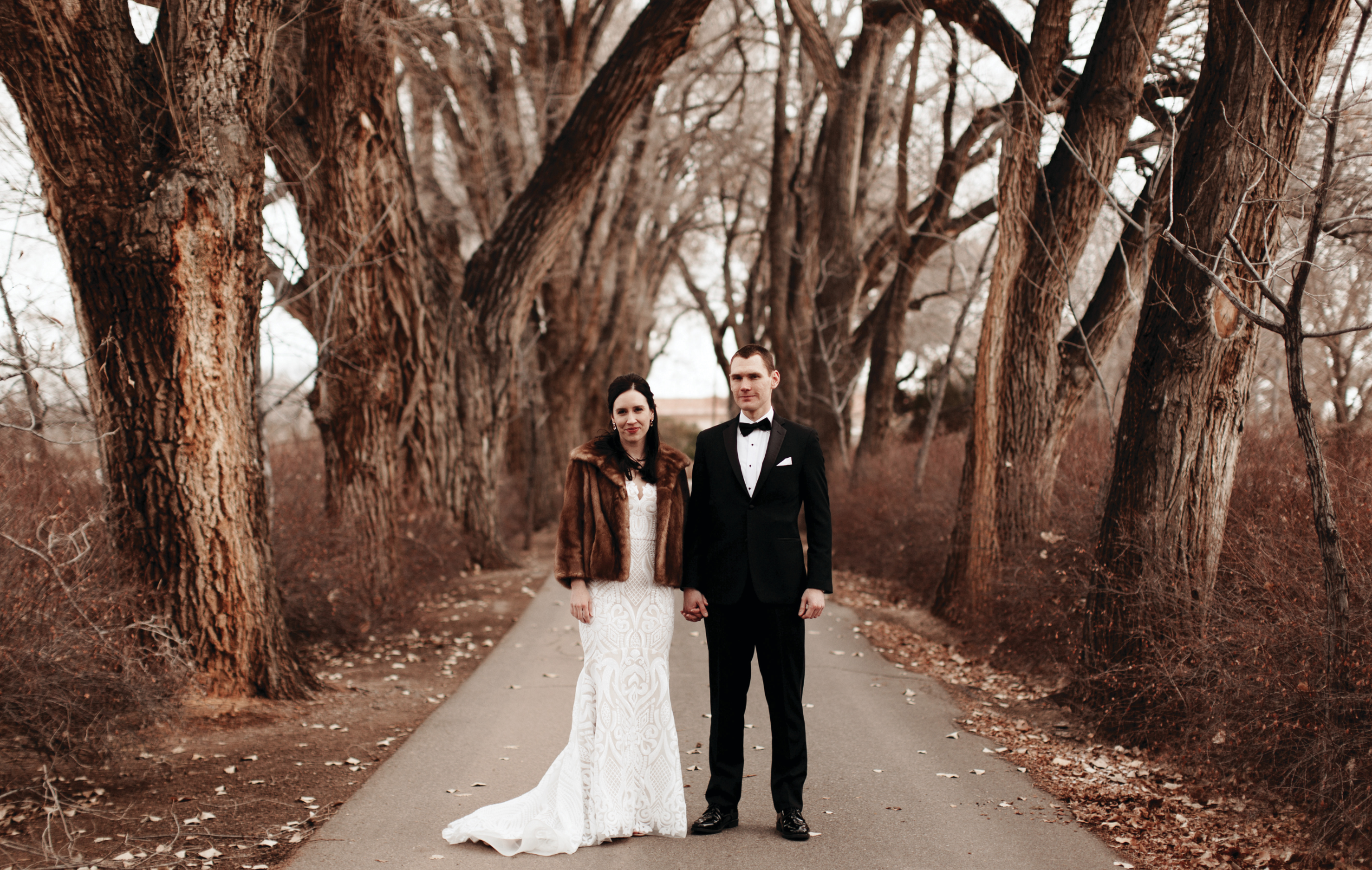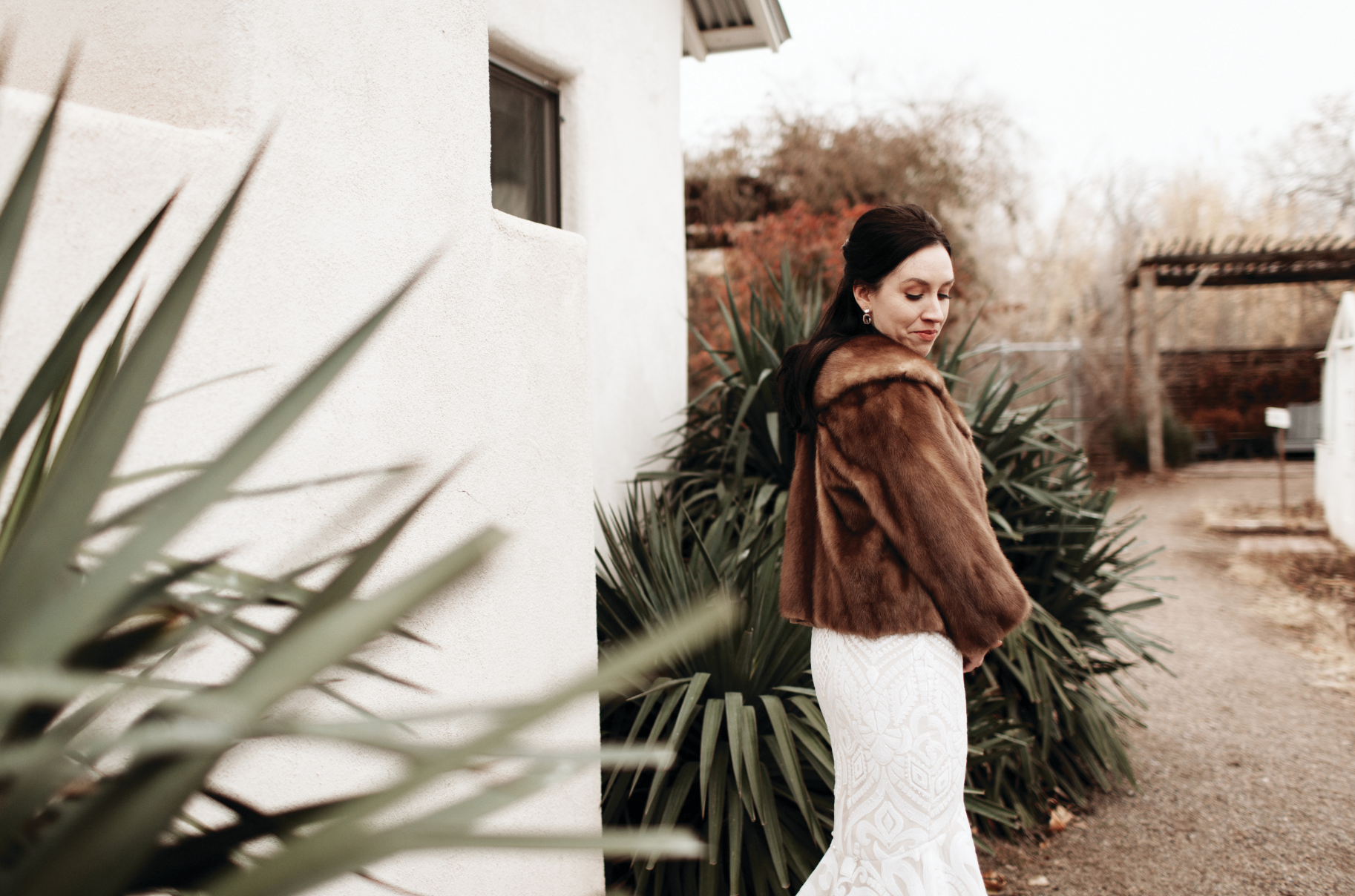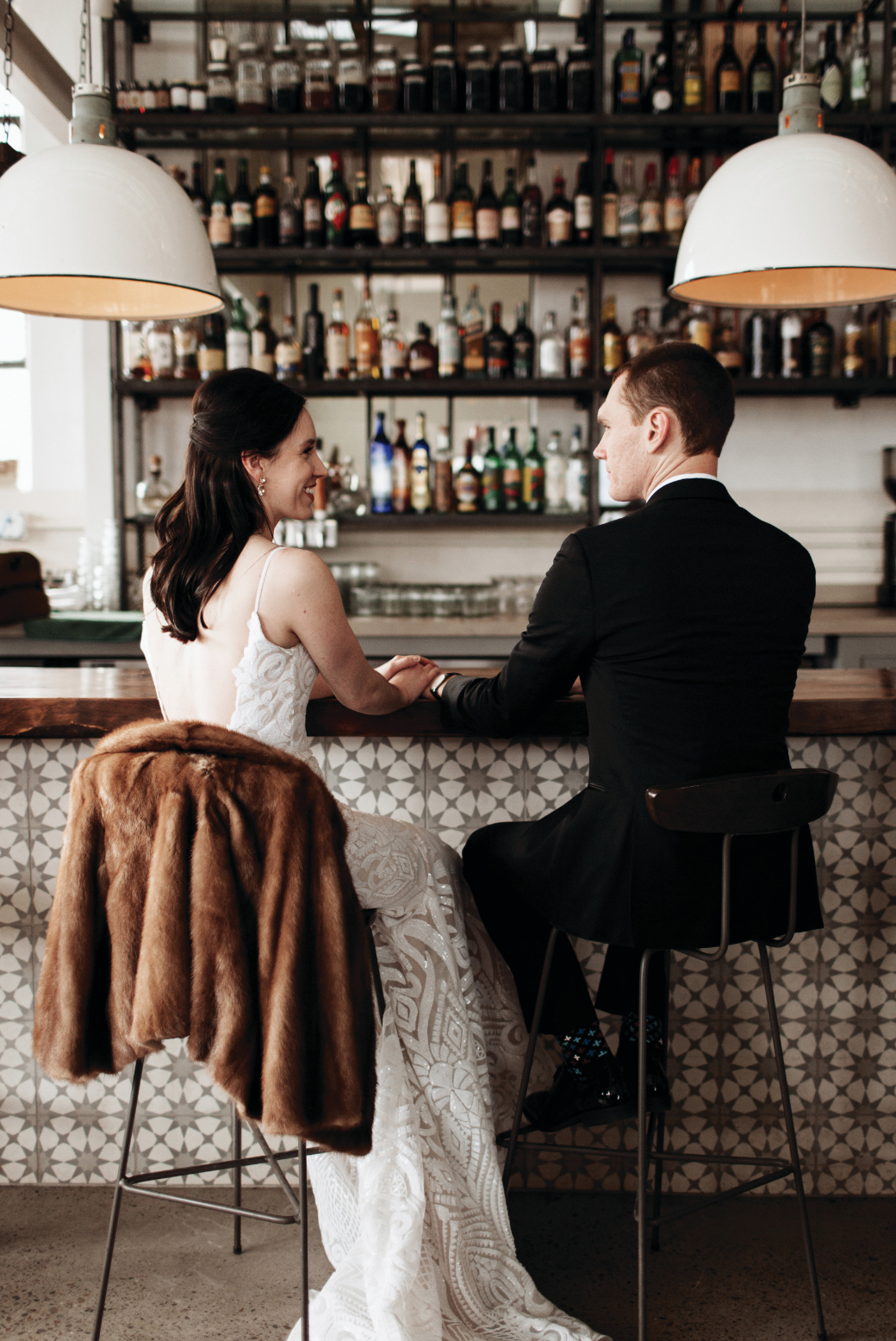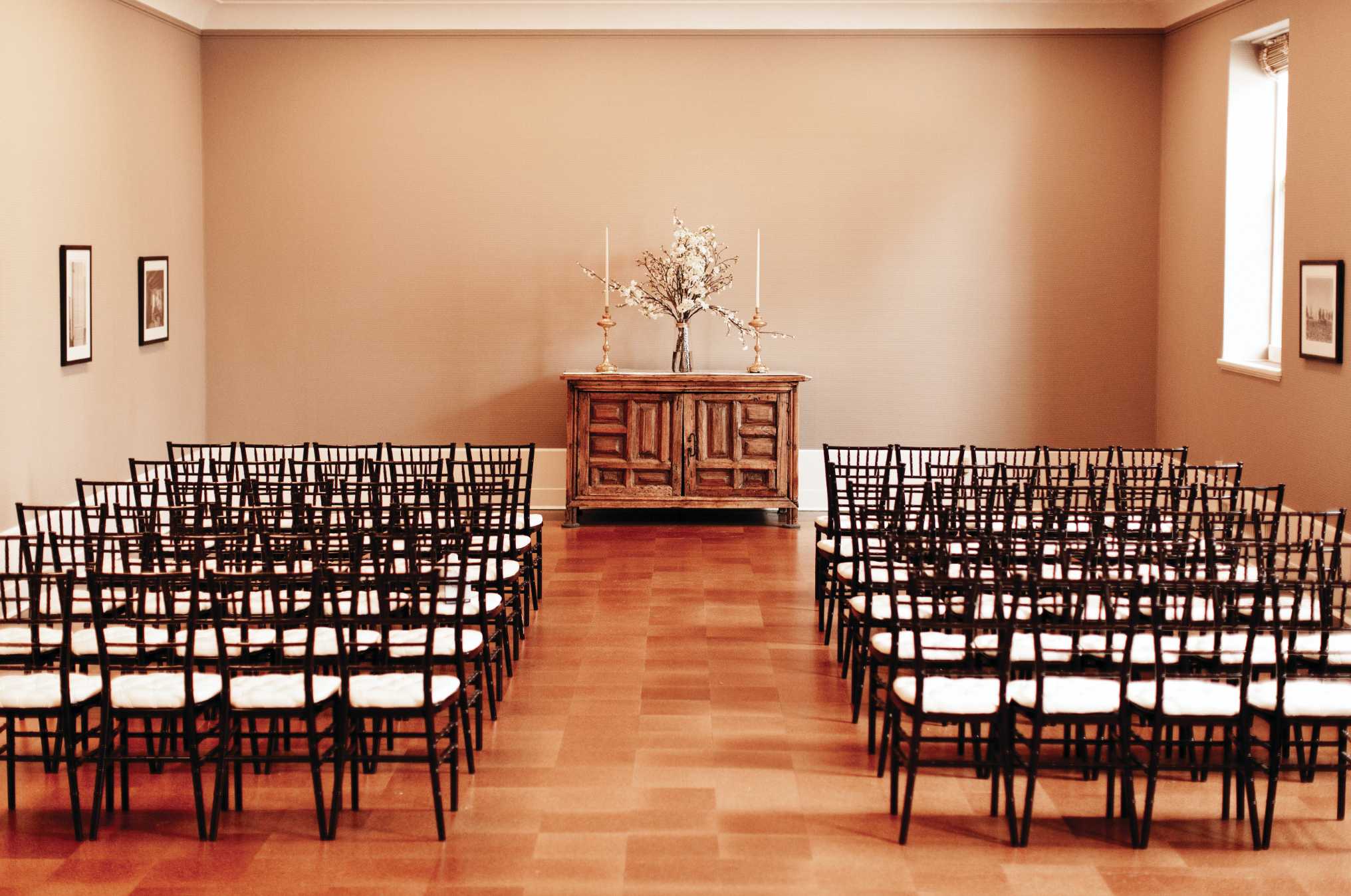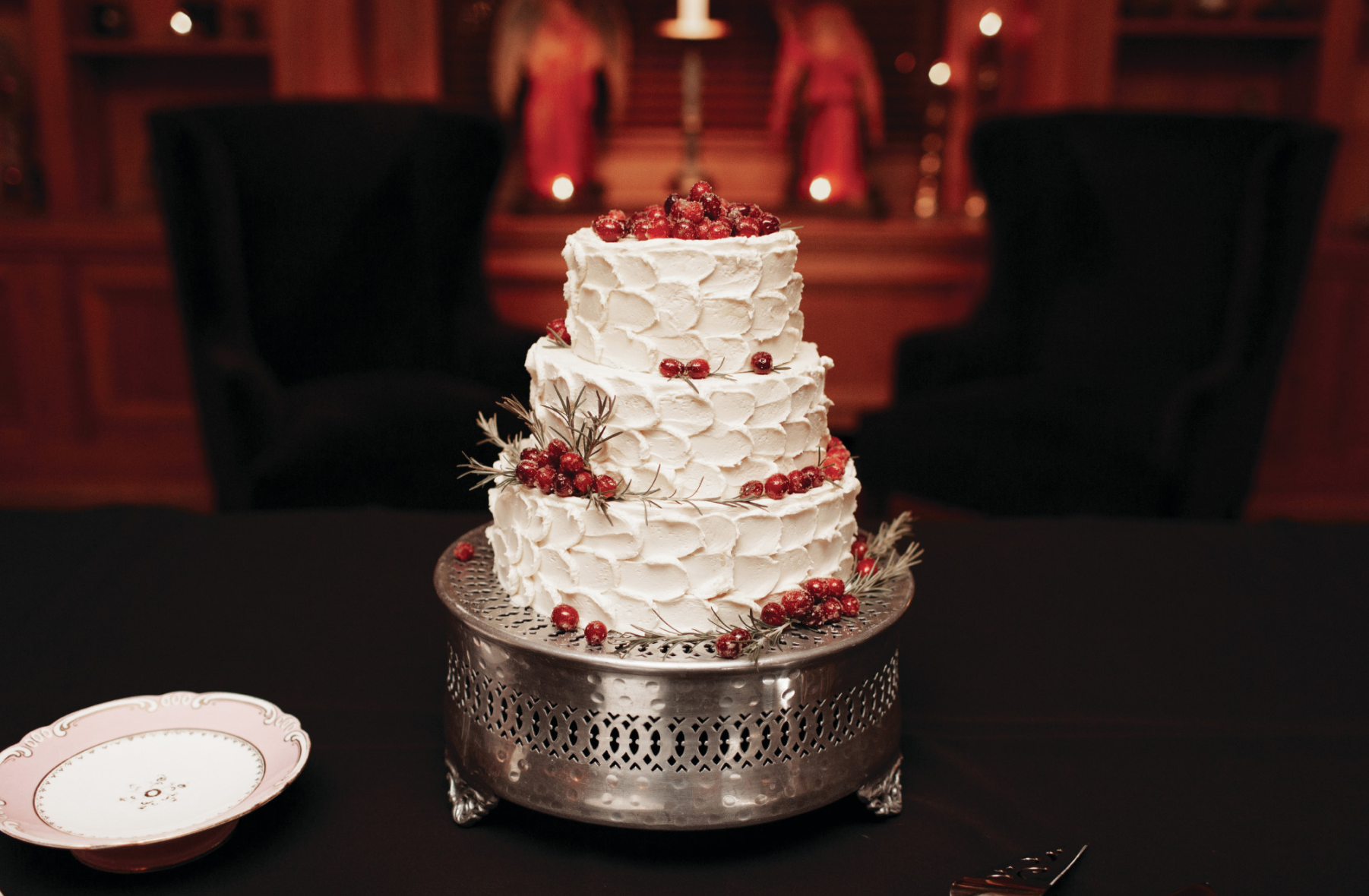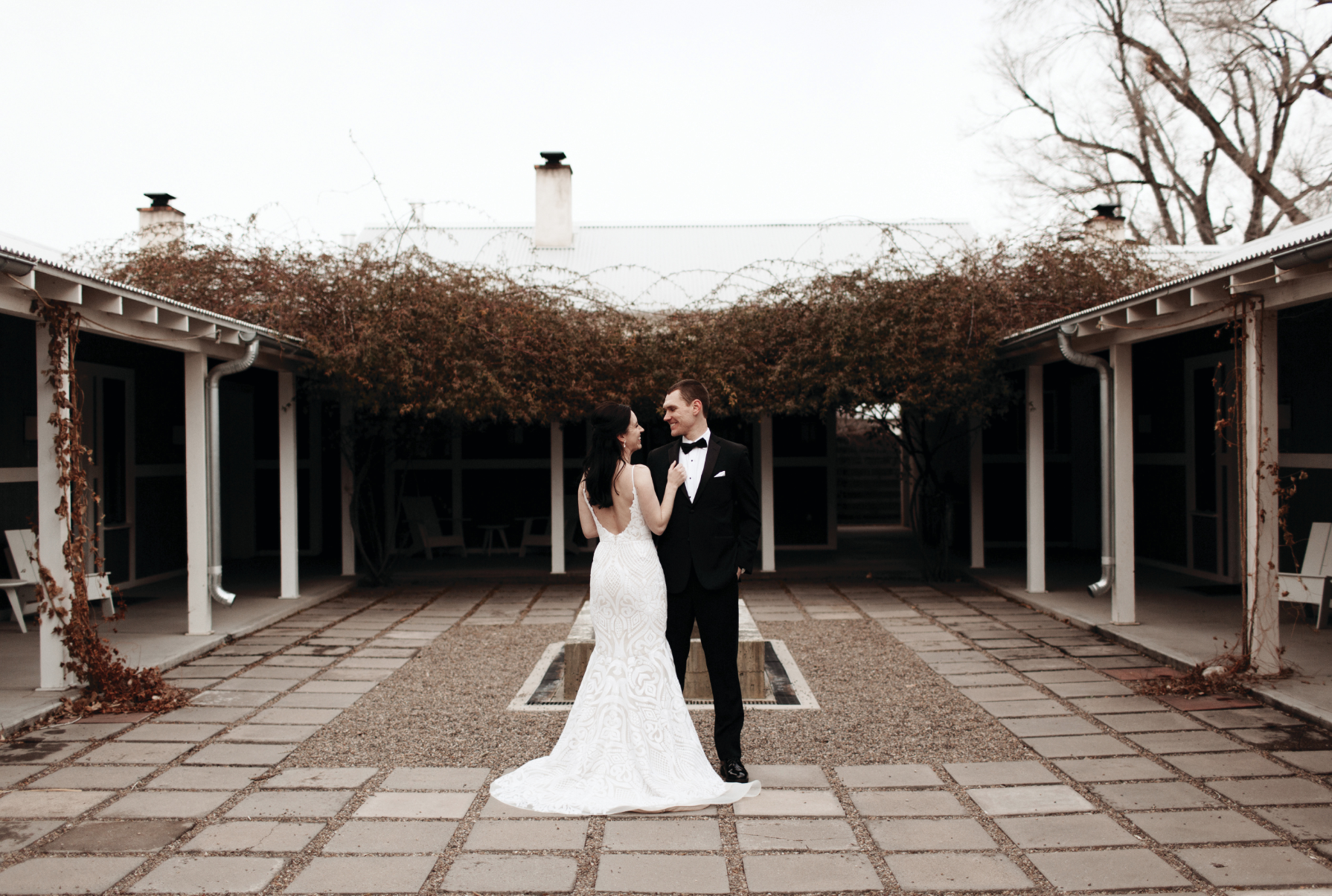 Featured Venue: Los Poblanos Historic Inn + Organic Farm
Photographer: Elizabeth Wells Photography
Cake + Catering: Los Poblanos Historic Inn + Organic Farm
Hair + Makeup: Genica Lee