If you know anything about your New Mexico Perfect Wedding Guide team, then you know we love two things. One, New Mexico; two, weddings. Which seems pretty obvious, but it really is as simple as that.
Only, our love for New Mexico transcends an affection for the rich cultures, venerable mesas and mountains, and traditional architecture that surrounds us. There's a foundation of respect for our home that supports the love we feel for all of those beautiful and inspiring New Mexican features. So, in our small ways, we try very hard to preserve the perfection of our wild state.
Whether it be through recycling, supporting local, or educating our community, each little step culminates to make a powerful act of love for New Mexico. Though of course, we adore weddings as much as we do our state, so combining values to create a zero-waste wedding that uplifts our local community, creates a killer party, and offers some kindness back to the land — does it get much better than that?
Chances are, if you're reading about how to incorporate zero-waste principles into your wedding, then you know it really doesn't get better than that. Before we jump in though, give your self a little pat on the back for taking extra steps to support your community by booking local vendors and reducing the waste your wedding creates. Every little thing counts!
So — after consulting with the local wedding professionals who are experts in their respective crafts — we've pulled together 5 simple tips to reduce waste at your wedding in New Mexico! Because we all get to enjoy the landscapes around us, let's do our best to make sure the generations after us get to enjoy them, too.
1. All reusable, all the time.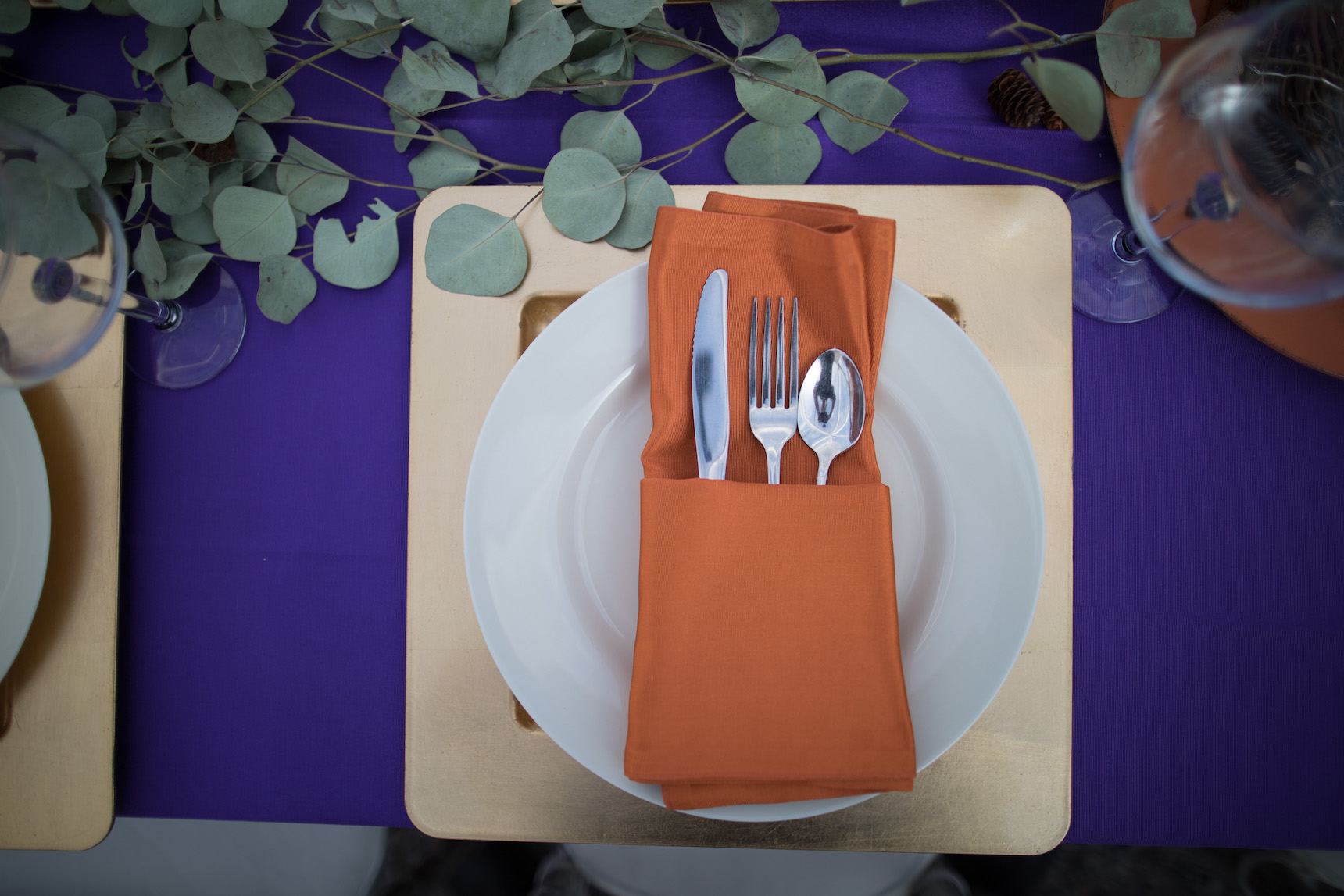 Whether you're having a small, intimate elopement, or inviting every single cousin, people will come expecting to eat at your wedding. Eating as a group, as lovely and communal as it can be, also offers up a lot of waste if you use single-use materials.
Luckily, with local and environmentally-conscious catering companies like Cafe Venture or Blue Plate Catering, you can have all reusable serving ware! Think cloth napkins, silverware, ceramic plates, and the like. Not only will this give your wedding a higher-end vibe, but all these things can be washed and reused after your wedding, instead of sitting in a landfill for the next several hundred years.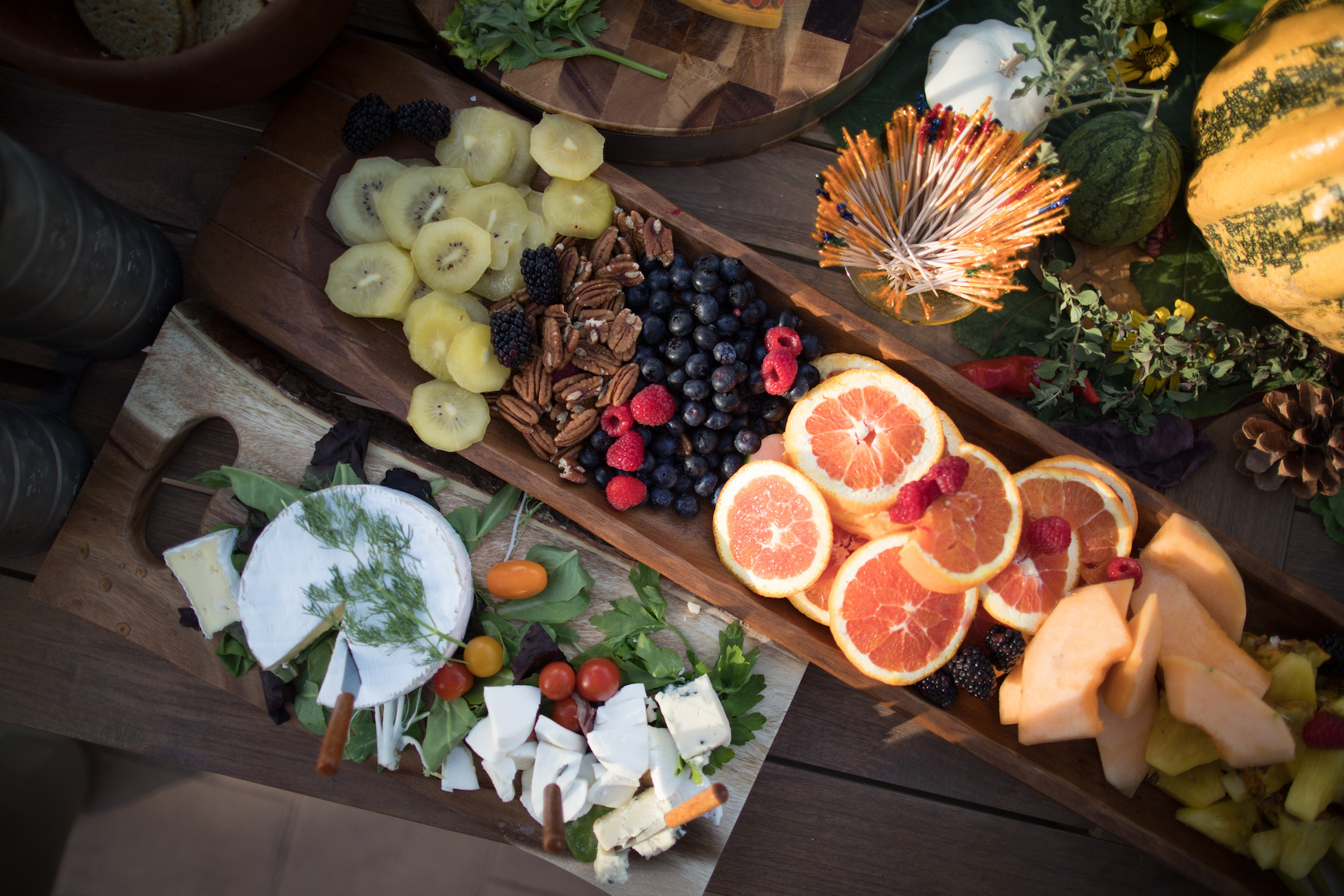 If the local catering company you're working with doesn't offer reusable serving ware, linens, and china like these guys do, then don't fret! Thrift stores can still be your best friend. Grab vintage, reusable silverware and dishes, and pull it all off with an eclectic, artistic vibe. Then afterwards, you can give away the thrifted materials, or just donate them right back!
If you go this route, be sure to communicate with your caterer ahead of time, so no wires get crossed on the day of your wedding.
2. Power in the Flowers
Tori Photography
When it comes to floral arrangements, the best advice we have is to go silk! Does that seem counterintuitive?
While its true that flowers are compostable, you'll want to pause before tossing them in your garden or local composting center. A majority of live flowers are treated with preservatives to ensure their long-lasting scent and beauty makes it through your ceremony. So before you bury them, be sure your florist sources from an organic farm like Europa, otherwise all those preservatives end up in your soil and, subsequently, the groundwater.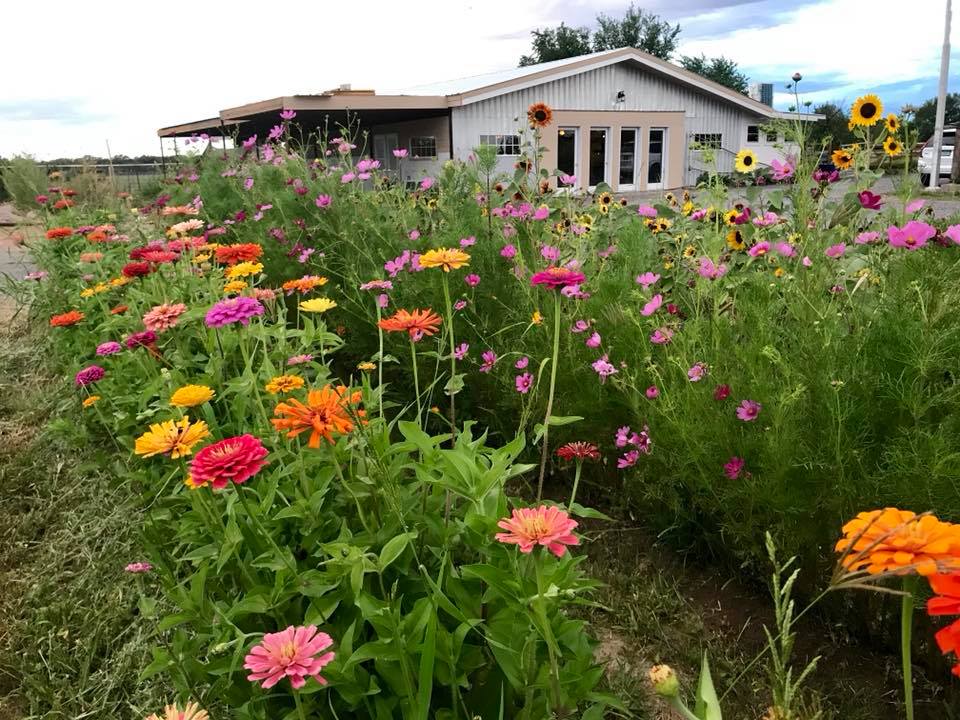 With silk arrangements — like the gorgeous, can't-believe-it's-not-alive bouquets from Charlotte's Flowers — you have a bit more wiggle room for reusing. The immortal bouquets can be rearranged into home decor after the wedding, used in future craft projects, or gifted to a friend.
Whether you go with organic live flowers, or silk arrangements, or just a bundle of chamomile from Trader Joe's, you can always reuse the flowers from your ceremony for your reception. Chances are you and your bridal party aren't going to be carrying your bouquets all night long, so repurpose them! It'll save you money and reduce your floral carbon footprint.
3. Something old, nothing new.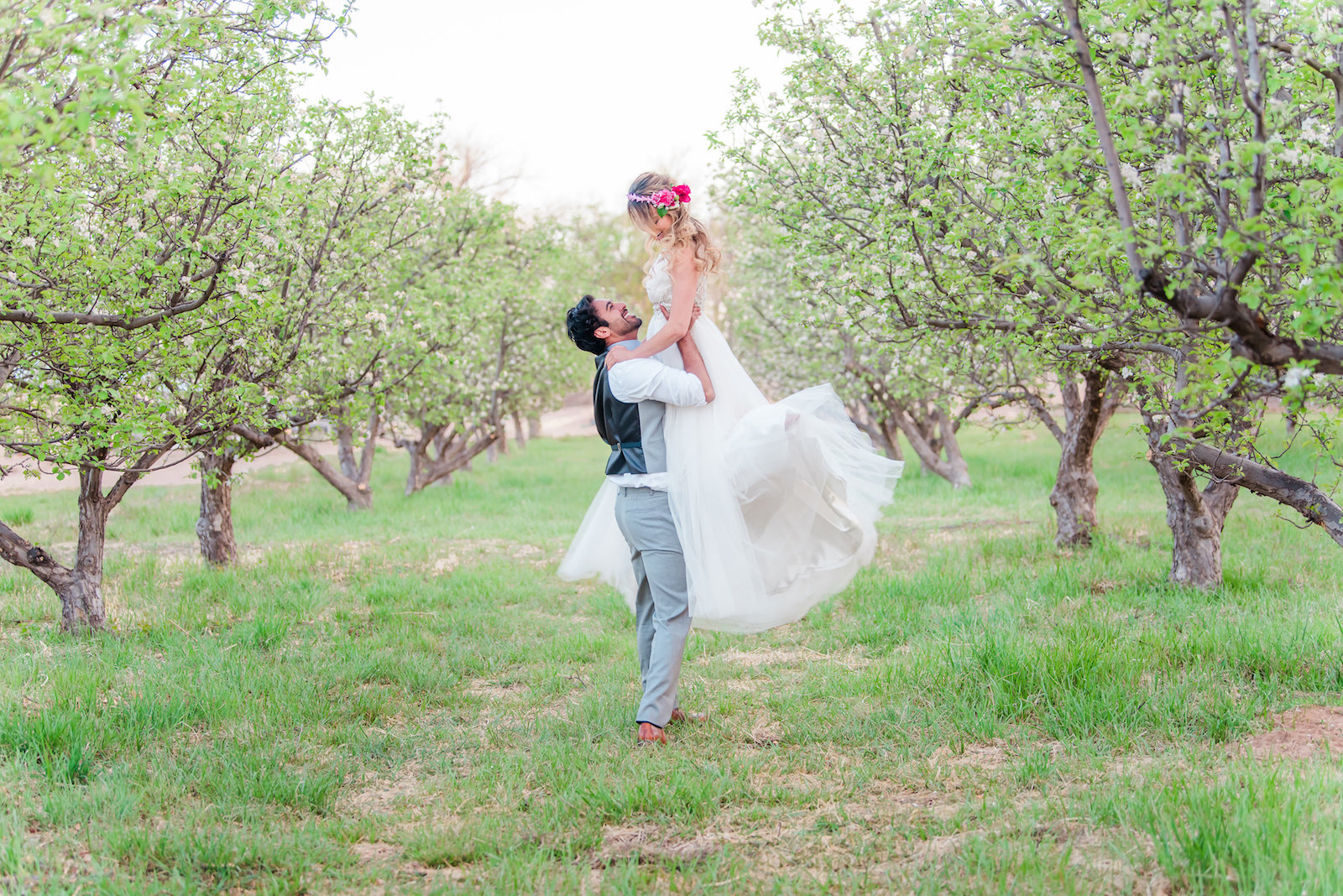 It's true — the thought of buying a wedding dress from a thrift store sounds a bit horrifying to some. After all, this is the gown you'll be wearing in hundreds of photographs, videos, and memories, is it worth it to risk it?
Thankfully, we have amazing local wedding professionals who can make a less-new dress totally risk-free. With shops like Bridal Elegance by Darlene, you can buy a gown 'off the rack.' Which, for those who don't live and breathe bridal, just means it's a sample of the gown, not one that was ordered, manufactured, and shipped just for you. With in-store seamstresses available for your wildest alteration dreams, too, there's hardly a worry about making sure it fits in all the right places.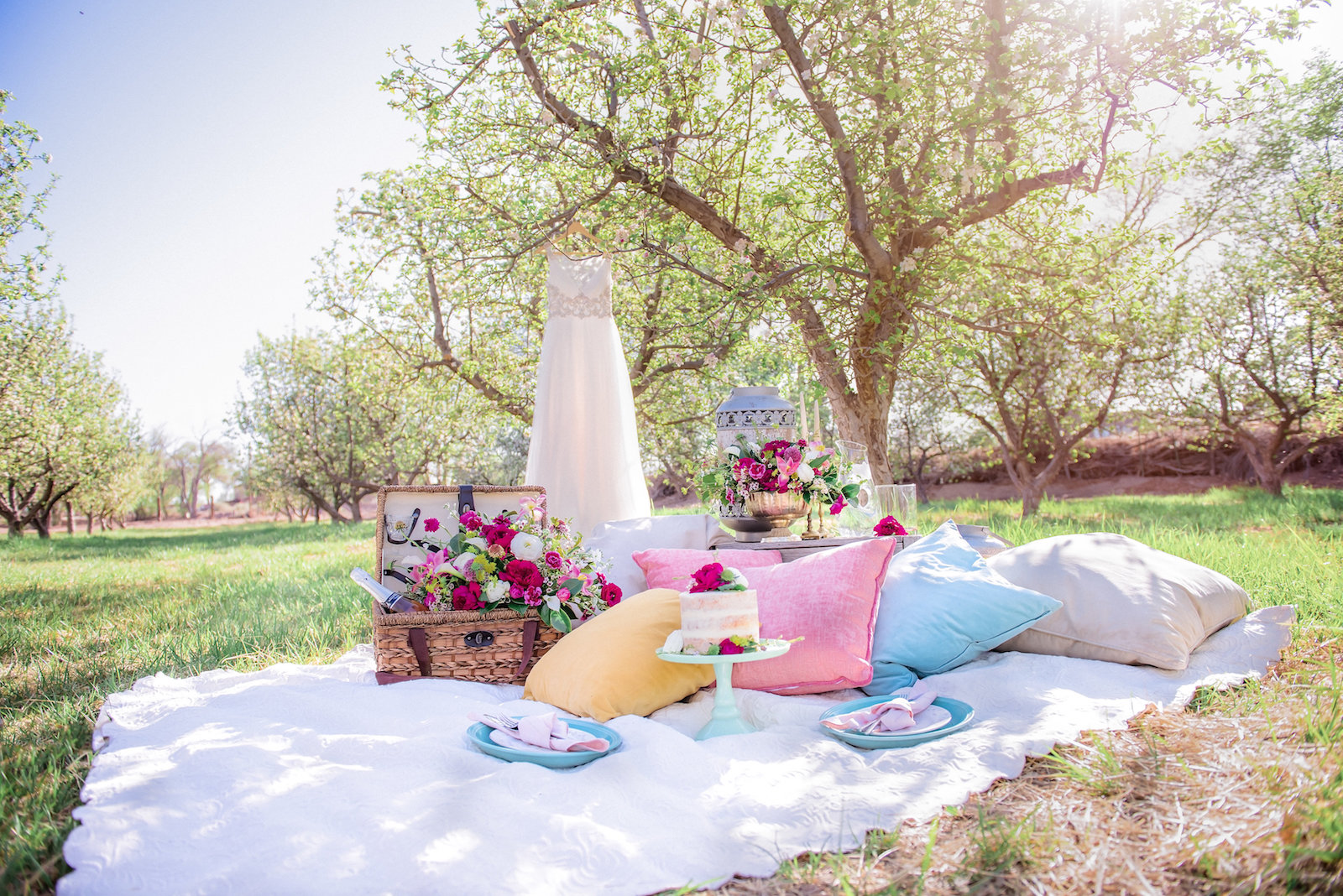 Or you can opt for a second-hand gown from specialty shops like The Dressing Room West in Santa Fe. This local shop carries off the rack gowns as well, but they come as excess directly from designers who need to make space in their warehouses. Or sit down with Terese Rose Designs, a local custom bridal gown designer, and have a chat about sourcing fabrics and potential choices for your gown.
Last option, and a favorite for your wallet, is to haunt thrift stores and vintage shops. With seamstresses across the state, there's some serious magic that can happen with a secondhand gown. It's worth it to give new life to an old gown that might have just gone into the trash, if not for the power of a trained eye and tuned sewing machine.
4. Make things easy for your guests.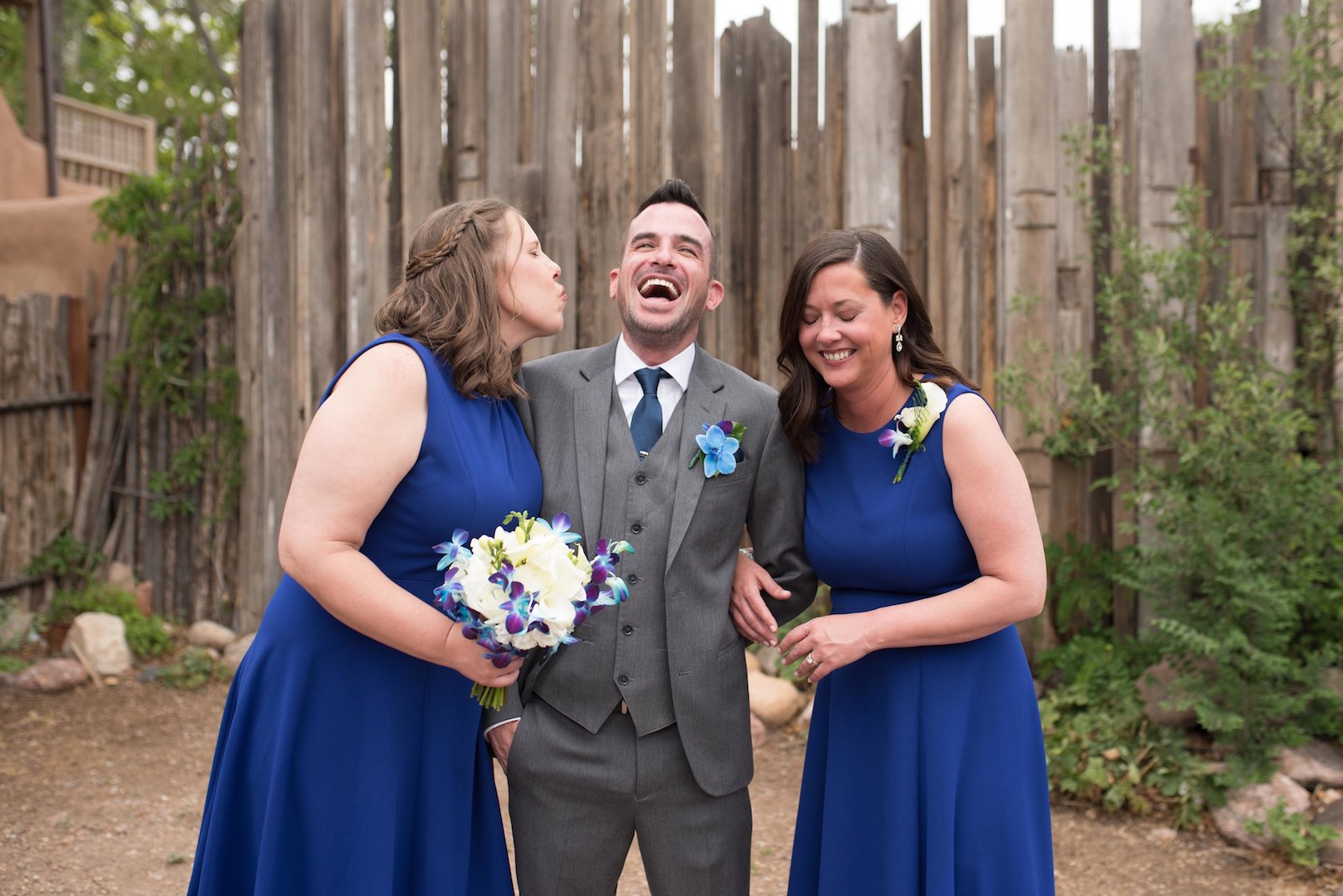 As someone who personally composts, I'll be honest: I don't always compost when I'm out and about. Mostly because compost bins aren't readily available around our state yet, and holding on to my food waste until I'm able to get home is smelly, messy, and not super convenient when I'm running around the town.
So you can expect a similar response at your wedding, even from your greenest of green friends. But luckily, you can mitigate this with a little bit of foresight during your wedding planning process.
Chat with your venue coordinator! When booking a venue, ask the coordinator ahead of time if they have enough trash cans to have one for landfill trash, recyclables, and compostables, all separated and labeled clearly. If not, bring your own!
Plus, if you've decided to book a local invitation and stationery company like Funky Olive Design or Pennysmith's Paper, you can have your trash labels custom made. Then, there's no sacrificing aesthetics for environmental-consciousness. Take it a step further by reusing the signs in your own home too, to make it easier for guests and kids that might be around to throw things away.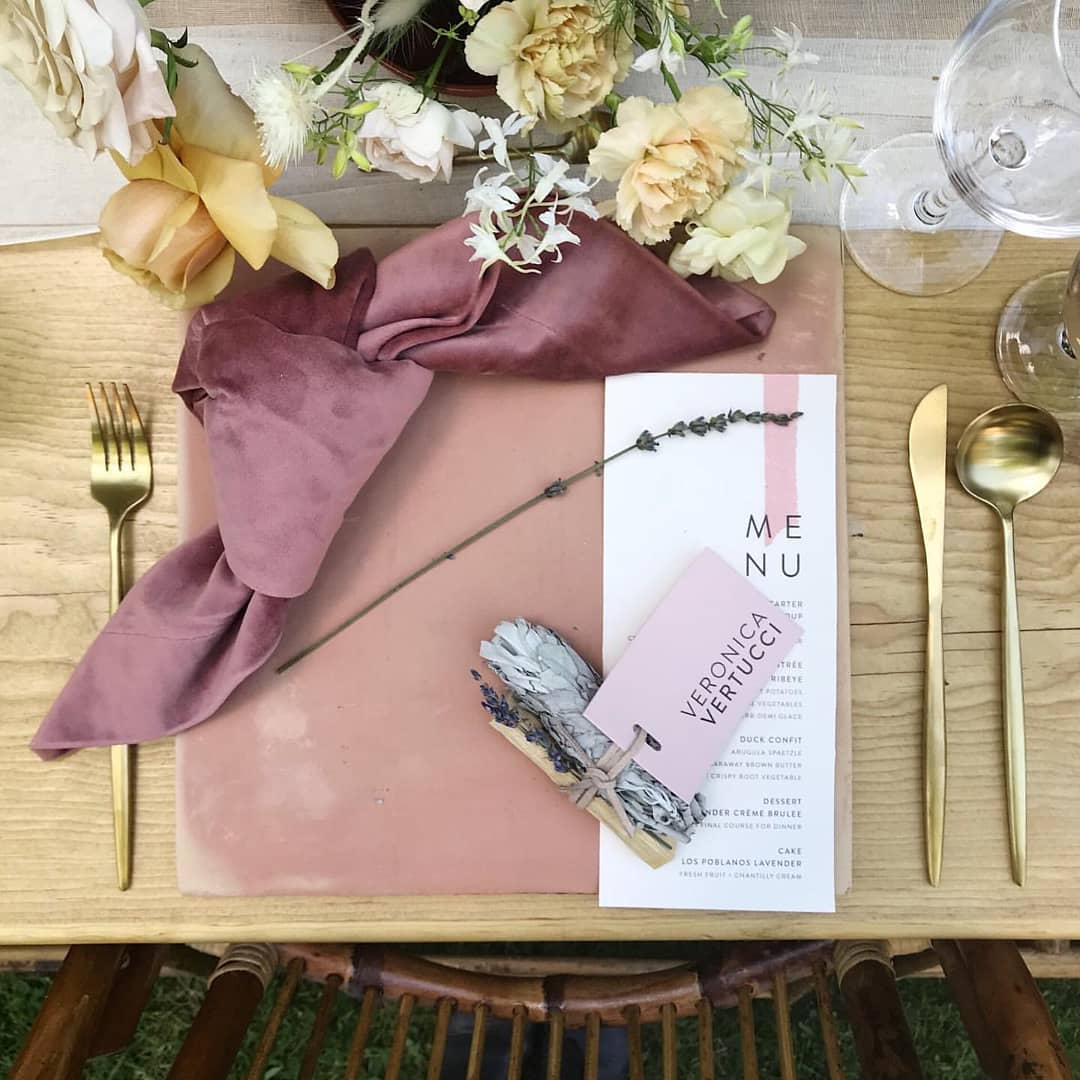 5. Favors in your favor
As much as your friends and family love you, they might not love your favors. Which is okay! A lot of personalities are coming together in one space to celebrate you and your partner, so trying to please all of them is virtually impossible.
Keep this in mind when choosing your favors. If 1, 10, or 100 guests don't take home their favors, what will happen to them?
You can go with an adorable little plant like Aja and Johnny did for their wedding — so in the off chances these get tossed outside, at least they'll compost. (Or root and grow right there!) Plus the metal tins are reusable in a million different ways, so if the succulent gets replanted, the tin hopefully won't go to waste. And anyways, how cute are they?!
Or be like Lynsey and Kent, who had one of our very favorite apple orchard weddings.
Arielei Kinzer Photography
Their apple-themed favors were not only delicious and charming, but super earth-friendly! For those who opted not to take their little jars home, the couple got some extra homemade apple butter for their own family. For those who did decide to enjoy the treat, they got a reusable jar and a delectable spread to remember the wedding by.
So, whether it's through your dress, venue, or favors — whatever steps you decide to take to preserve all the beauty of New Mexico, we thank you. We'd like to keep loving this state and the weddings in it for many more generations to come, and a few choices on your part help to ensure that's possible.