Luckily for our little Perfect Wedding Guide team, there are thousands of weddings here in New Mexico every year. Like, literal thousands of them. Which means we have a whole lot of color palettes, decor design, and unique ceremonies to be inspired by, and every single one ends up being very near and dear to our hearts. As a bride or groom or spouse-to-be, though, the thought of being one in thousands can be a little overwhelming, and maybe even a bit disheartening.
But have no fear — because of our slightly higher-than-average marriage rate here, we (you included!) get to watch as the wedding community evolves faster than ever before. Wedding professionals and engaged couples alike are pushing boundaries, thinking outside the box, and changing the way we honor and recognize love in its many forms. By incorporating new, intrinsically personal elements into each wedding, both sides of the equation are coming together to create celebrations of unity that truly are one in a million. (Or at least one in the several thousands here!)
For Angie and Audra, this concept was already second nature. The couple — smiling ear to ear with the dreamy sort of excitement we see ubiquitously when two people are truly in love — entwined their personalities and life's stories into their wedding seamlessly, making it, at once, a comforting and familiar atmosphere, and a celebration of two souls so personal, we could never experience it the same way again. From the crafted wood arbor, made by Angie's own hands, that framed the couple as they said their vows, to the tiniest detail of incorporating pine cones into the decor, there was no doubt that this wedding, of all of them, belong to Angie and Audra.
(The pine cones were collected during the couple's adventures! They traveled all the way from Maine, Oregon, California, the UK, Tennessee, Hawaii, and more, to pay witness to the beginning of Audra and Angie's new life together.)
Of course, without the unparalleled talent of one of New Mexico's favorite wedding photography teams, Matt Blasing Photography, we would never be able to bask in the glory that is the heartfelt, totally consuming, and immensely inspiring details of Angie and Audra's wedding. To book Matt Blasing Photography for your own celebration, you can contact Matt and Amy here.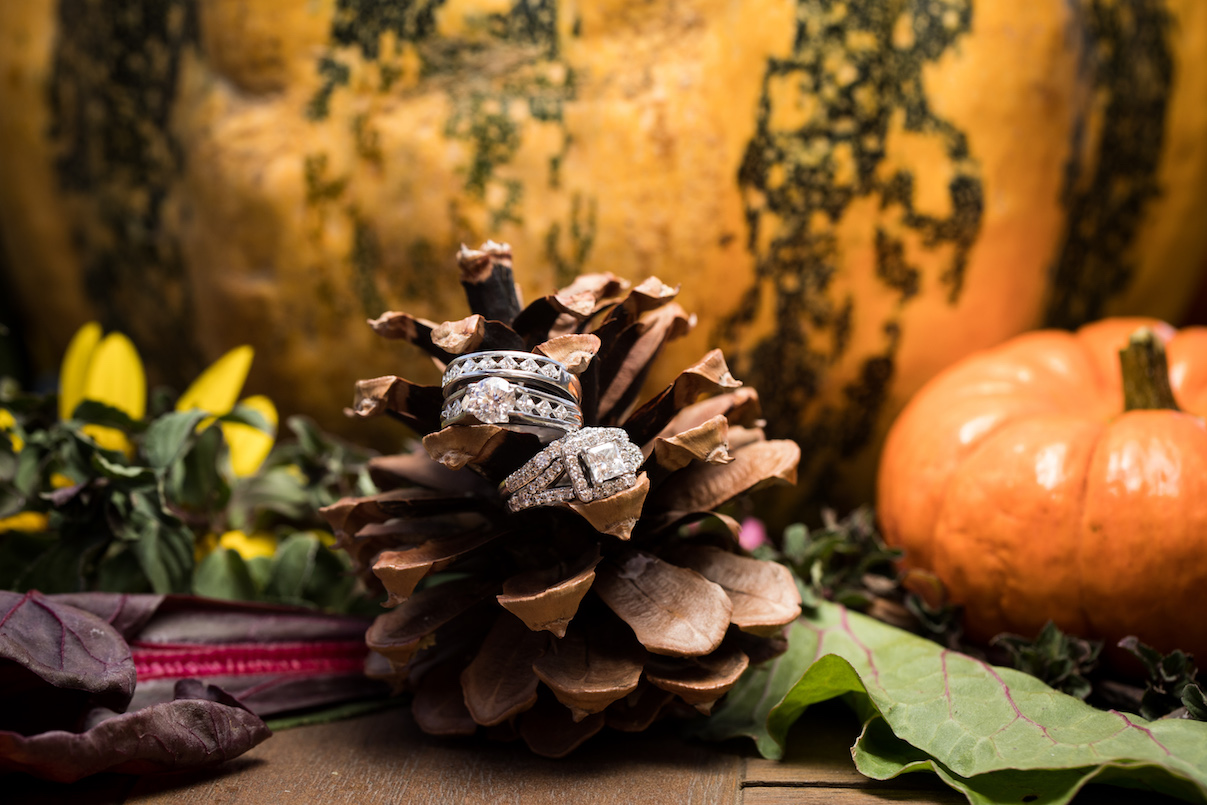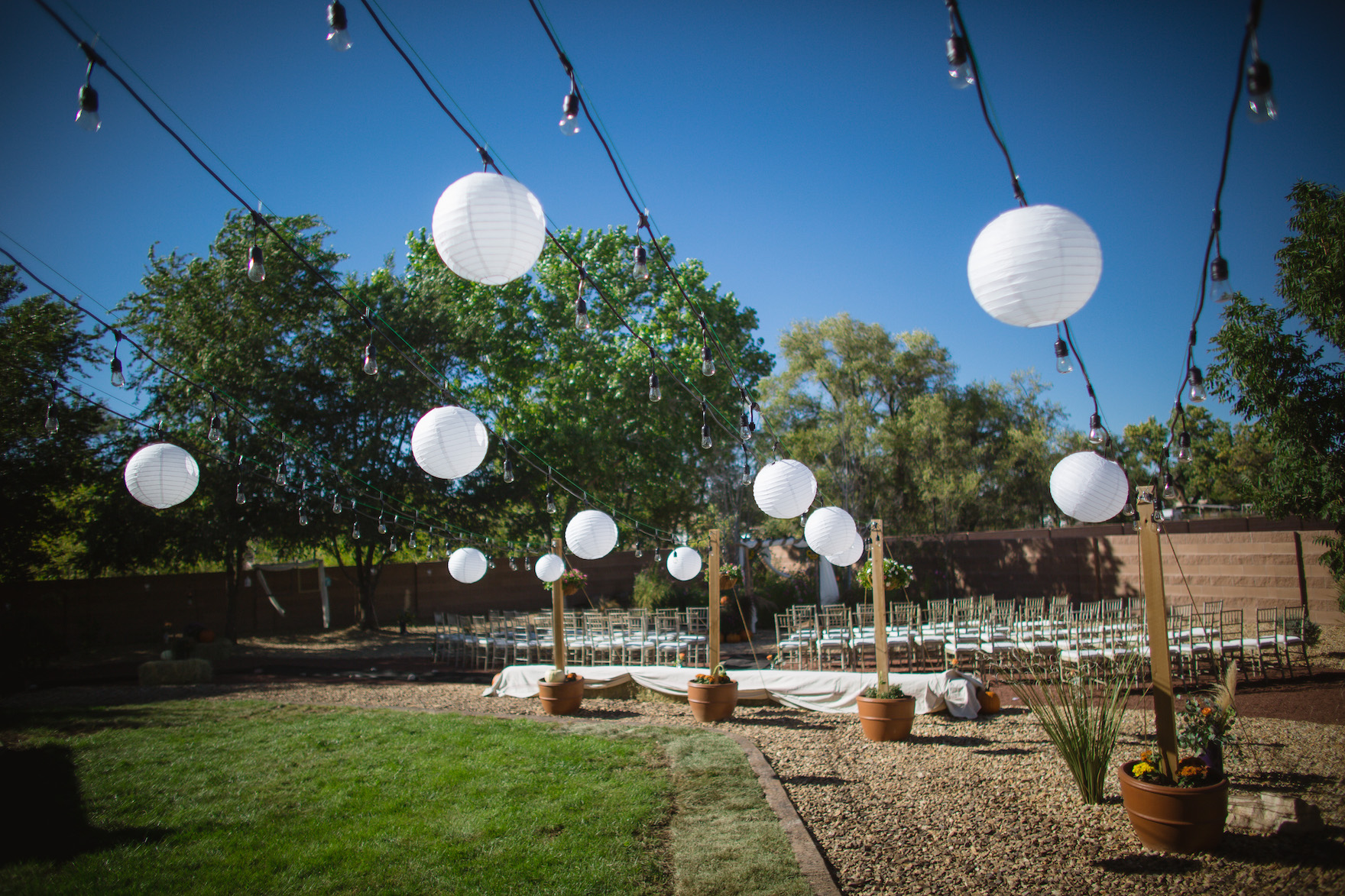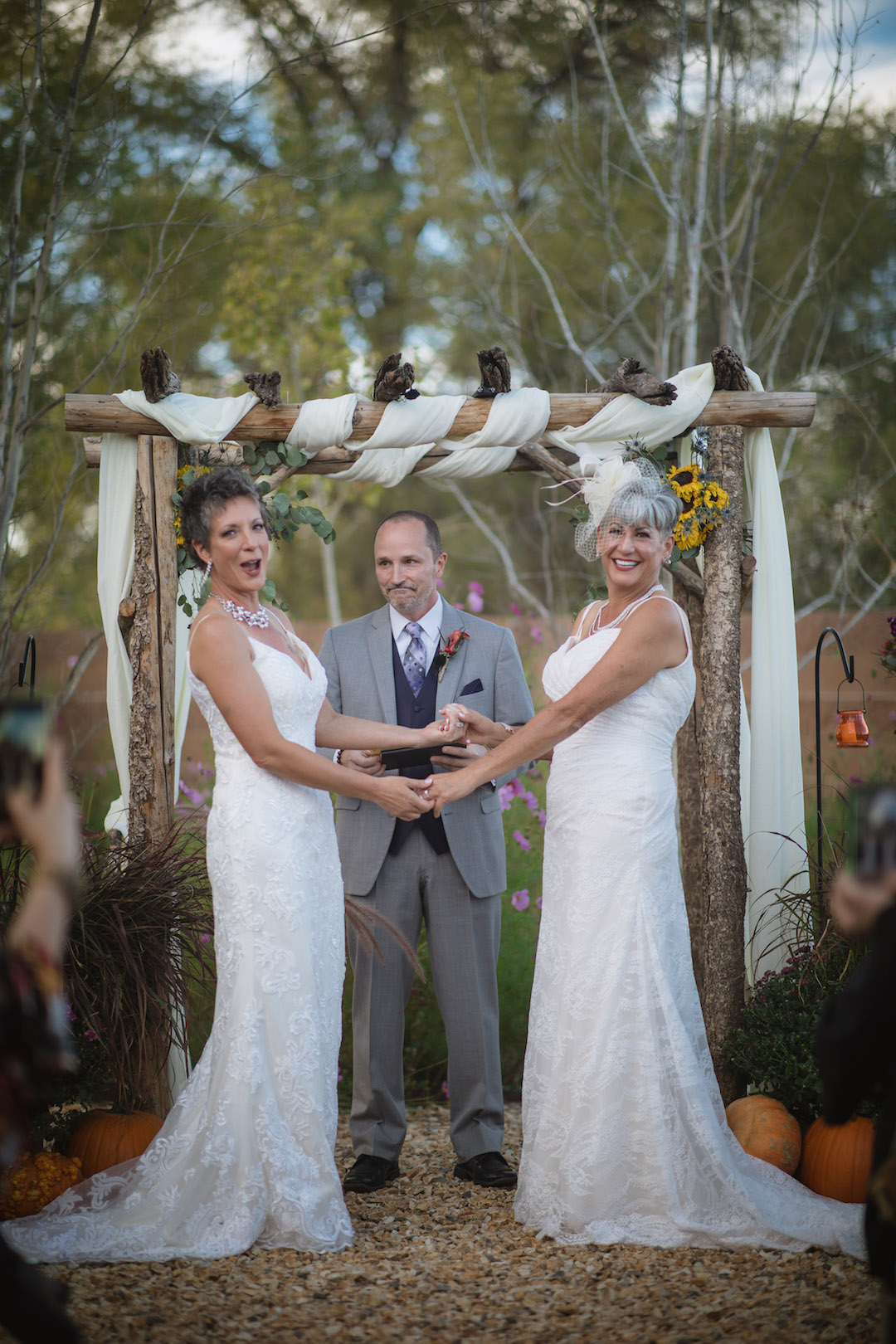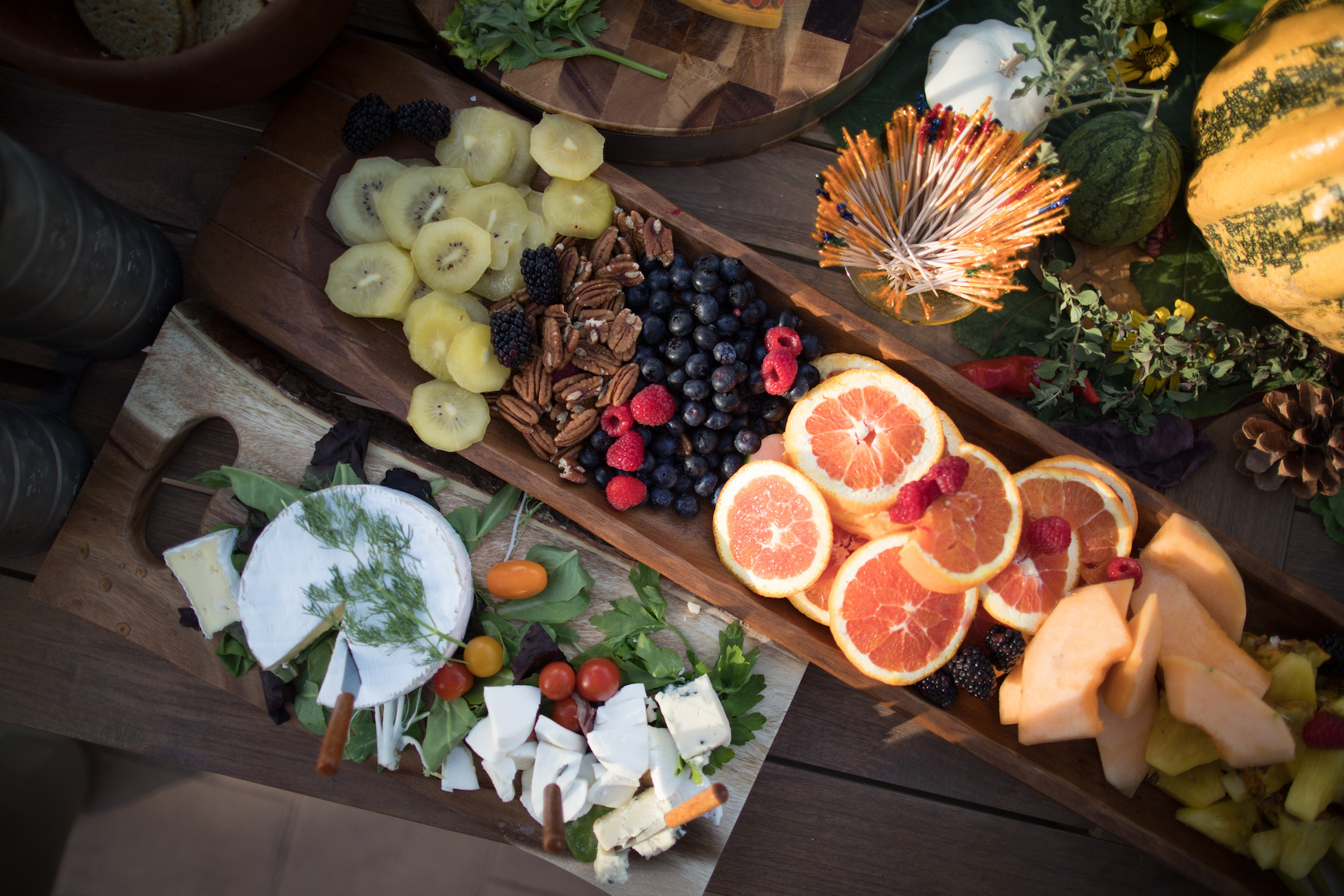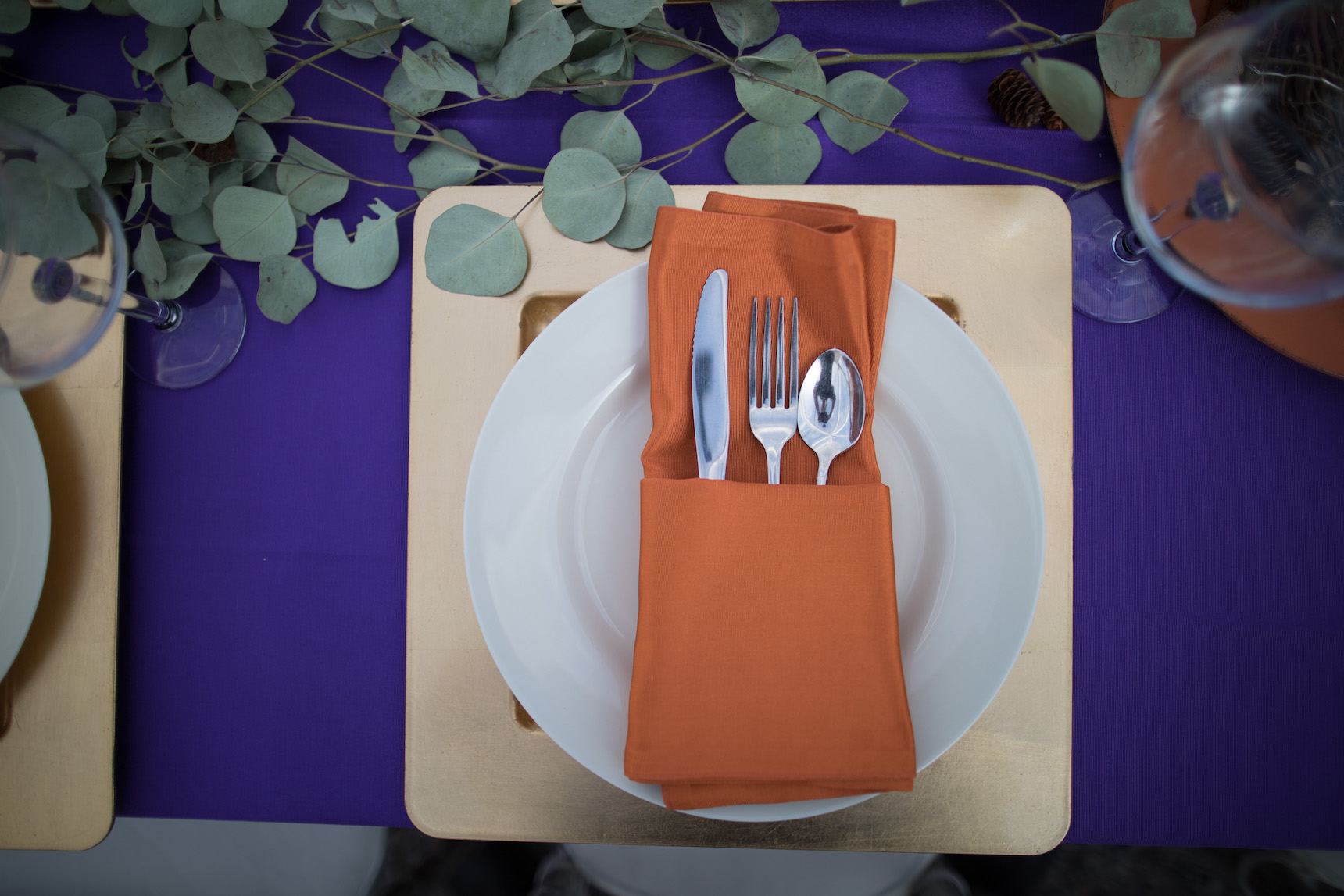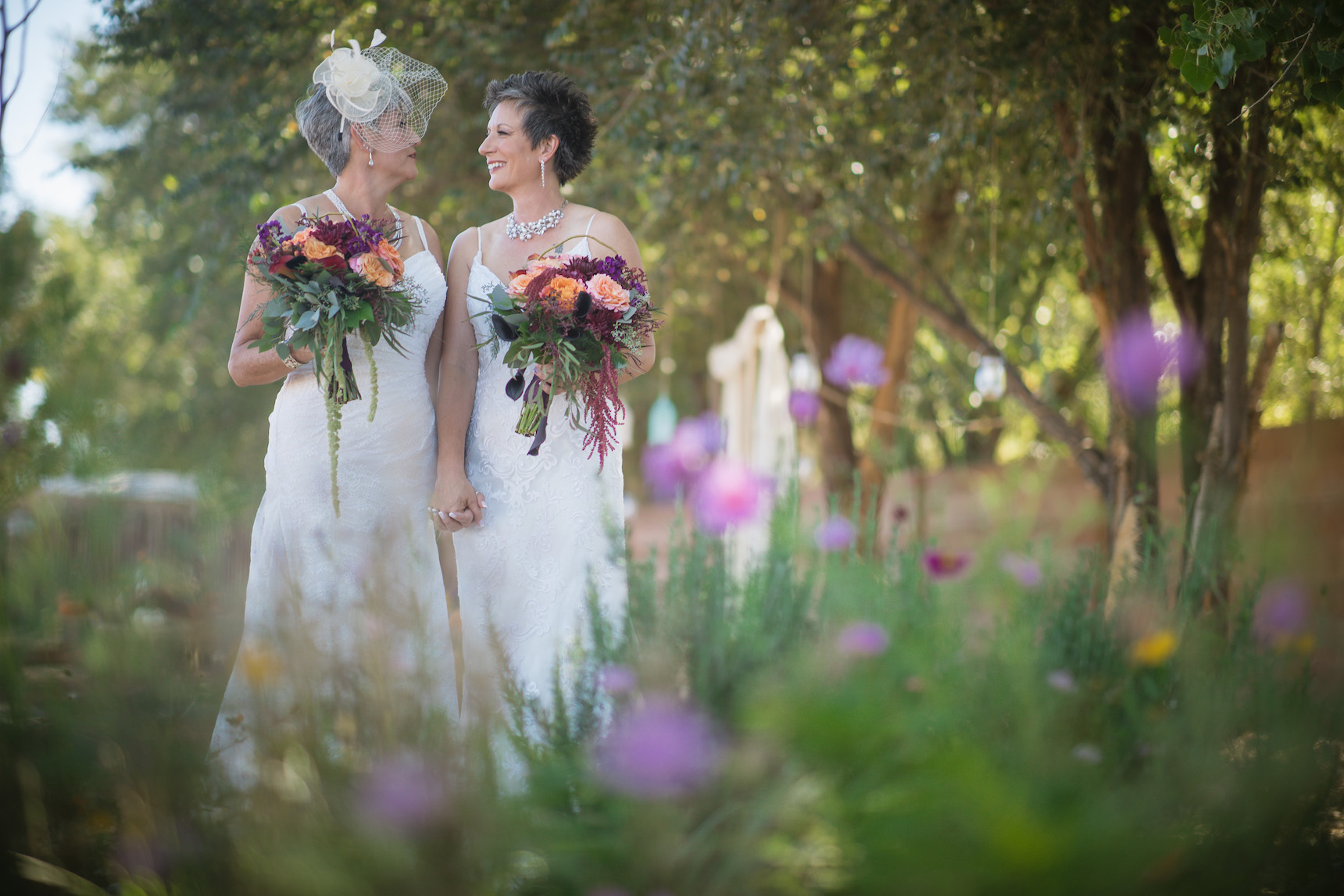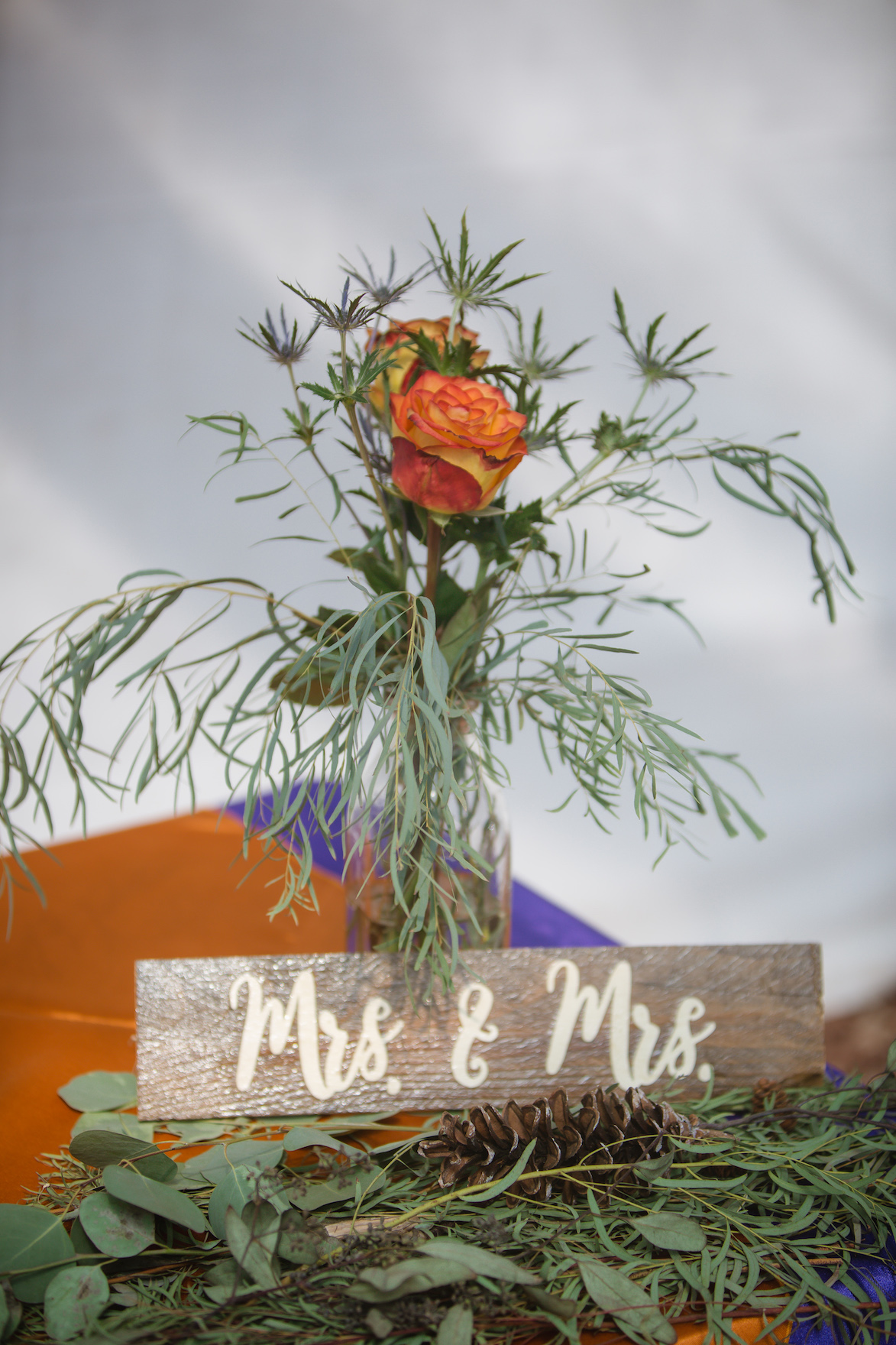 DJ: Desert Sands Entertainment