Happy equinox, lovers of love!
Does bidding farewell to the season of sunshine and champagne taste a bit bittersweet? Or are you counting down the final days of heat, shaking out your cozy sweaters, and planning out hot coffee orders? 
Whether you're itching for the crisp air or hanging on to the last wisps of summer, you're in luck! The new edition of the Wedding Collective print magazine has officially hit the streets, and it is chock full of both fall/winter wedding advice, and summertime soirees to swoon over. 
(Plus the gorgeous engagement and wedding announcements that make this little book the most adorable wedding keepsake ever.) 
If you haven't gotten your hands on a free copy yet, keep your eyes peeled — with over 500 distribution locations in New Mexico, there's quite a few coffee shops, breweries, salons, etc., where you can snag yours. And support local, New Mexican businesses while you're at it!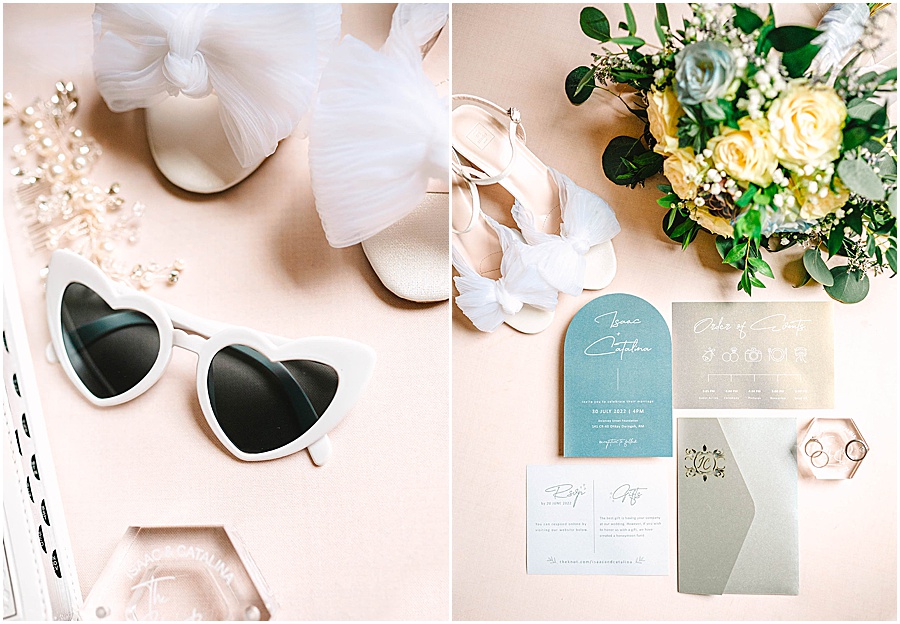 In the meantime, you can start your swooning process right here, right now. Gracing the pages of this new edition with her stunning photography and storytelling, Briana, of Briana Nicole Photo + Film, shared Catalina + Isaac's love story with us for the print magazine, and we've been obsessed ever since. 
It should come as no surprise that Briana's digital presence is adorned with dozens of 5-star reviews detailing her kindness, aptitude, and diligence — not to mention her uncanny ability to capture truly candid, yet flattering, in-between moments. 
But before we get to rambling about this magical day and the local wedding professionals who made it possible — you'd probably rather hear it straight from the lovebirds and their highly talented photographer themselves, right?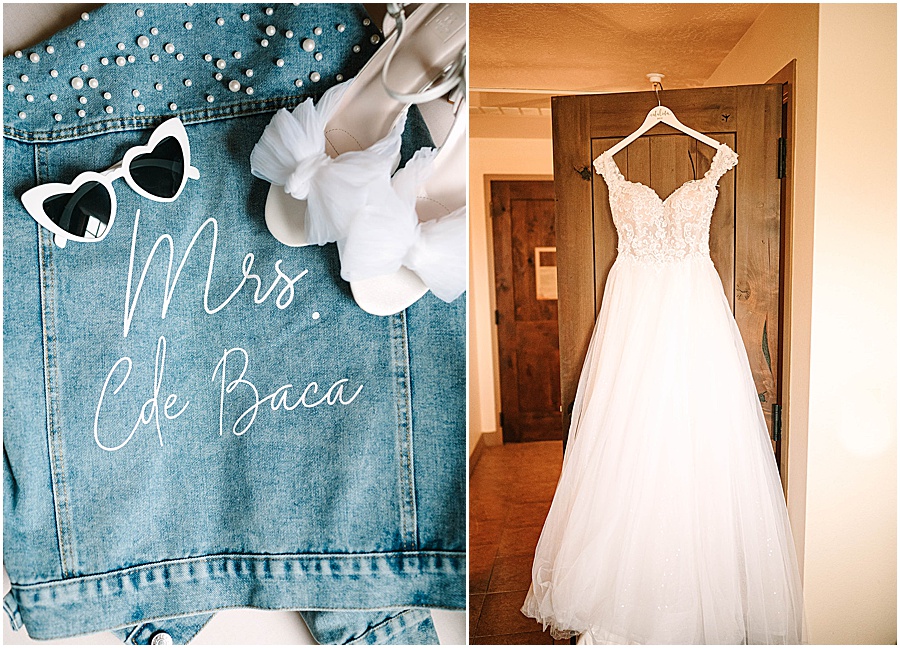 I loved meeting Catalina and Isaac. They were so romantic and playful together. Their wedding day went off without a hitch.

The possibility of rain looked high but somehow it managed to hold off until right as the reception started and they were safe under their tent.

Briana, Briana Nicole Photo + Film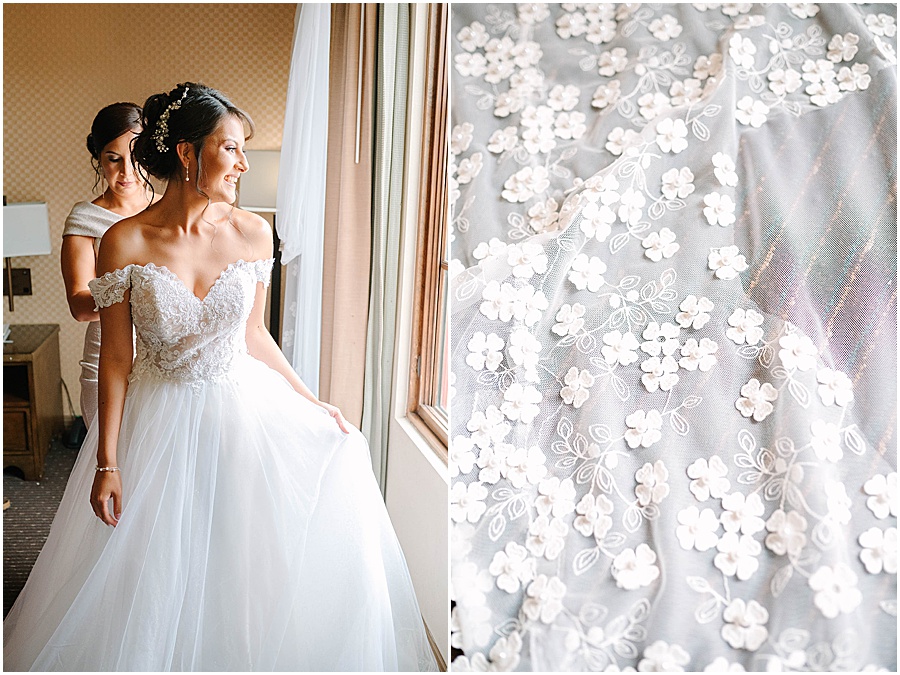 For both of us, one of the more memorable parts of our wedding was walking down the aisle. I couldn't believe that what I dreamed of when I was a little girl was finally happening.

Seeing everyone we love smiling around us and seeing Isaac and Bruno waiting for me is the picture that got stuck in my head ever since that day.

Catalina, bride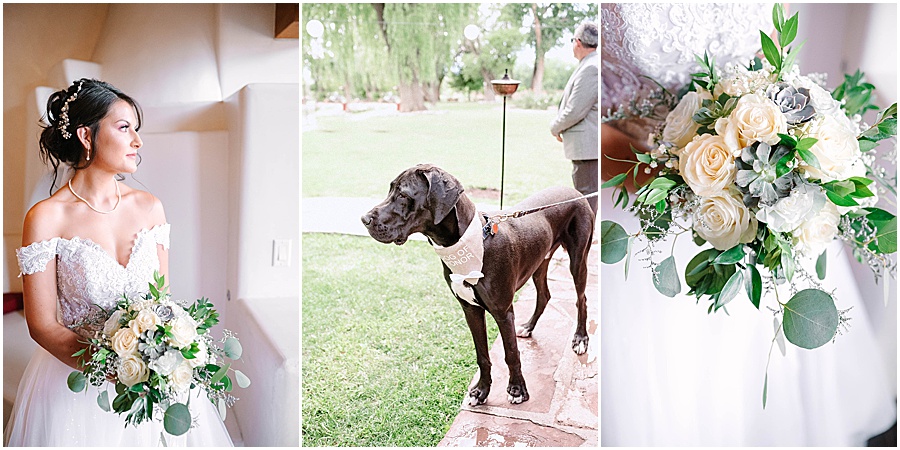 Delancey Street Foundation is a hidden gem. The two said "I do" surrounded by the dreamy weeping willows straight out of a Nicholas Sparks movie. I thank my couples for always trusting me to make their day memorable and fun.

Briana, Briana Nicole Photo + Film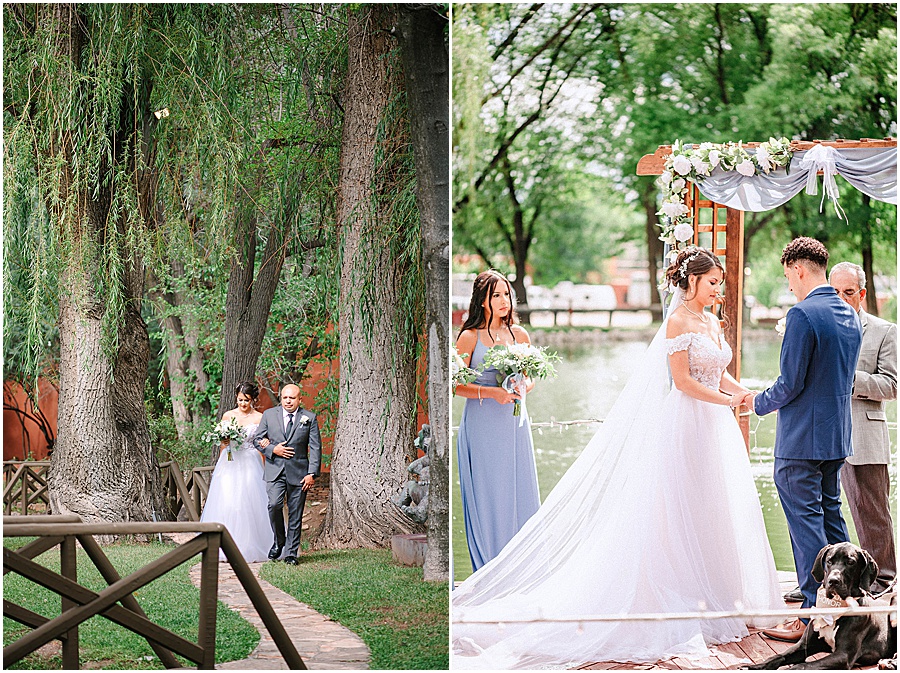 We chose Delancey because I always dreamed of an outdoor ceremony and reception, when we visited that place, we fell in love with it. The space, the water, the New Mexican style, its people, it had it all. It gave me Twilight vibes.

We knew weather was always going to be a concern but God gave us the perfect day!

Catalina, bride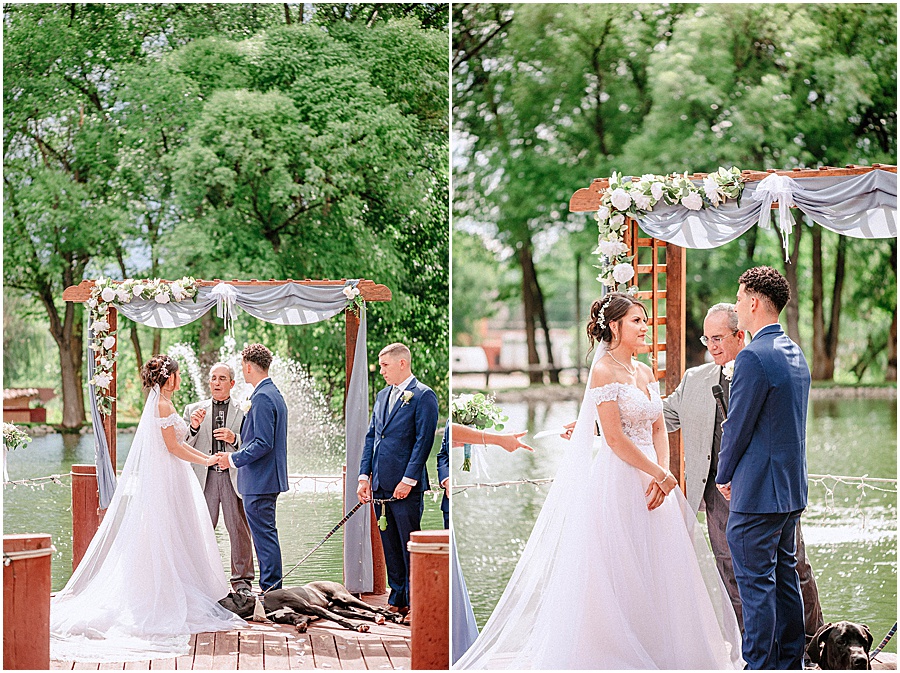 PS: if you're too busy planning your wedding and fawning over love stories like this one to grab a free copy of the new print magazine, that's okay. You can let us know right here, and one of these lovely ladies will mail you one — easy peasy. 
Now, back to the good stuff: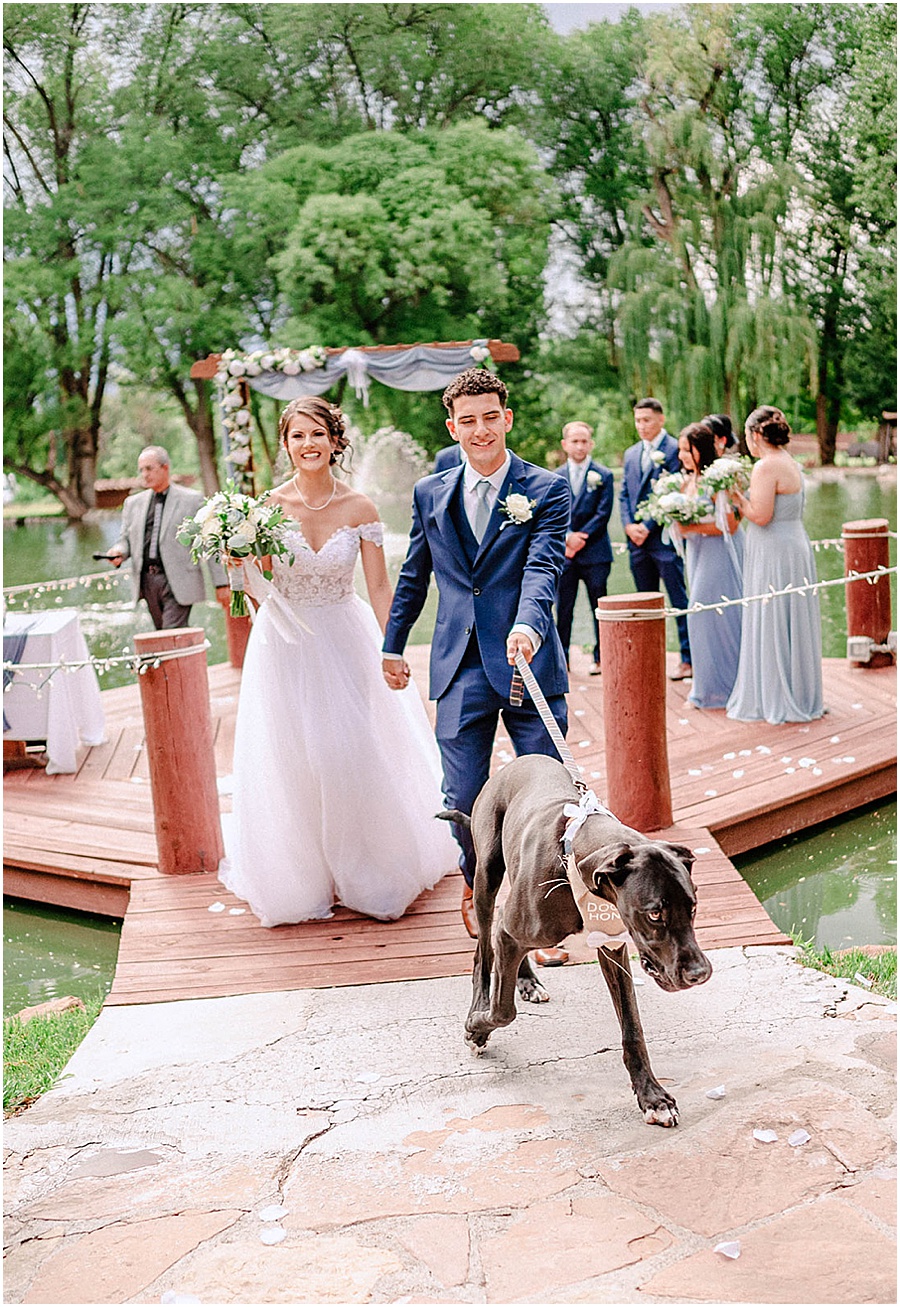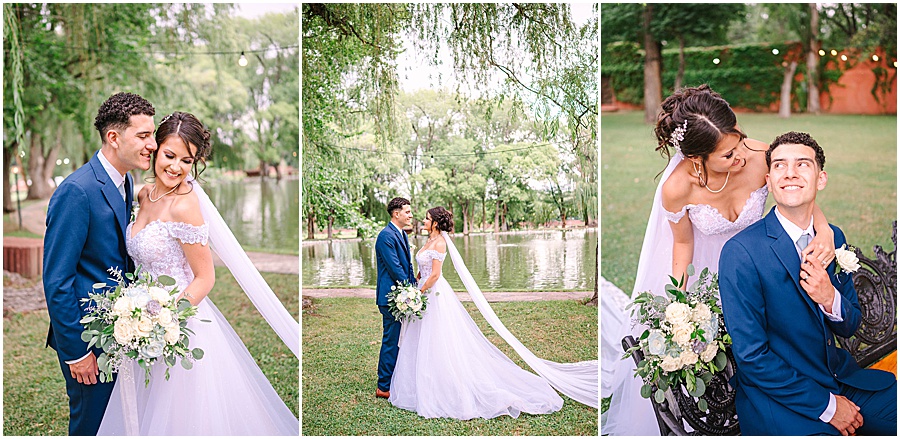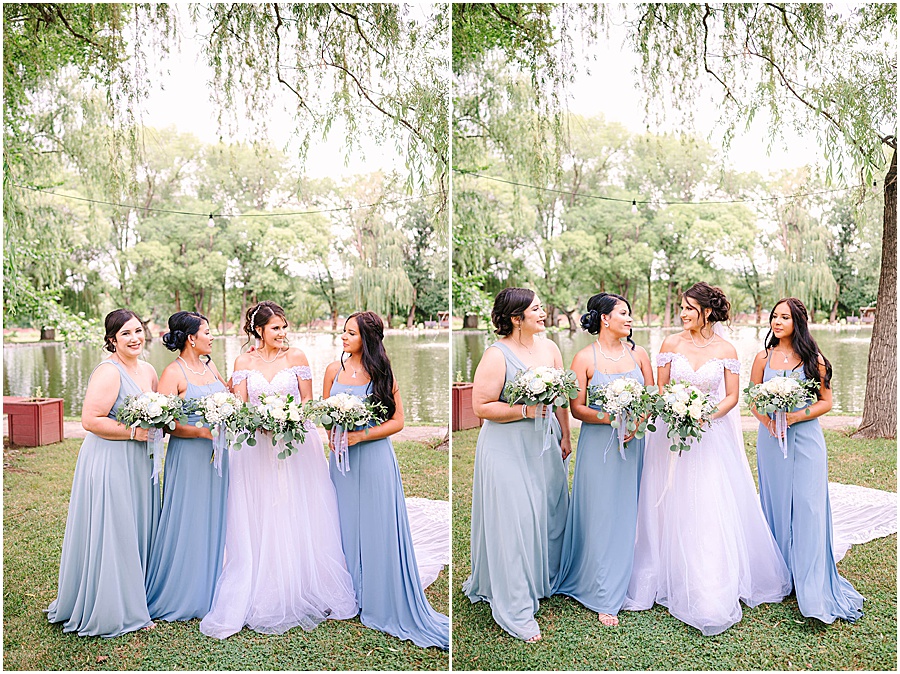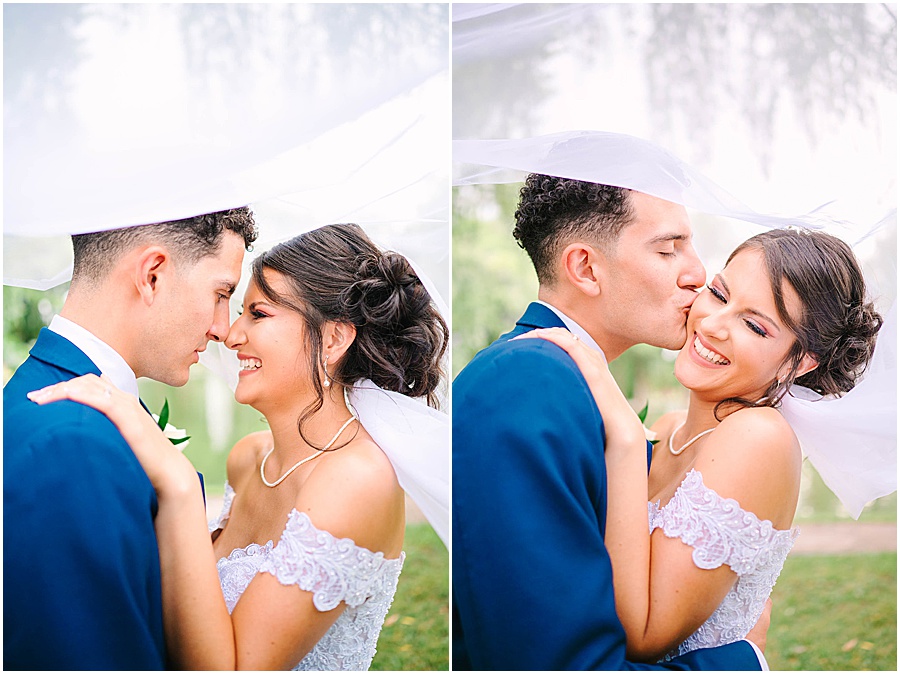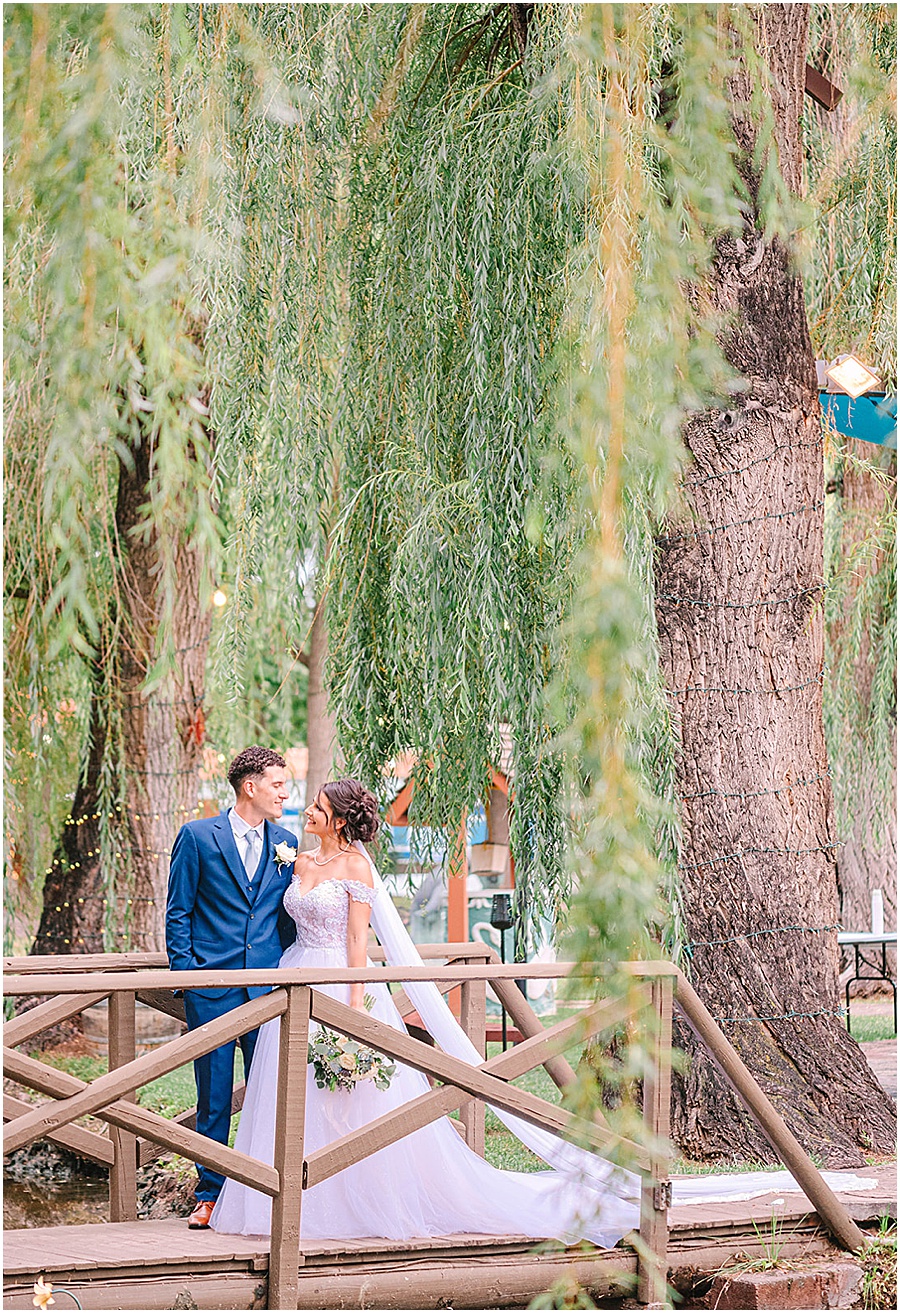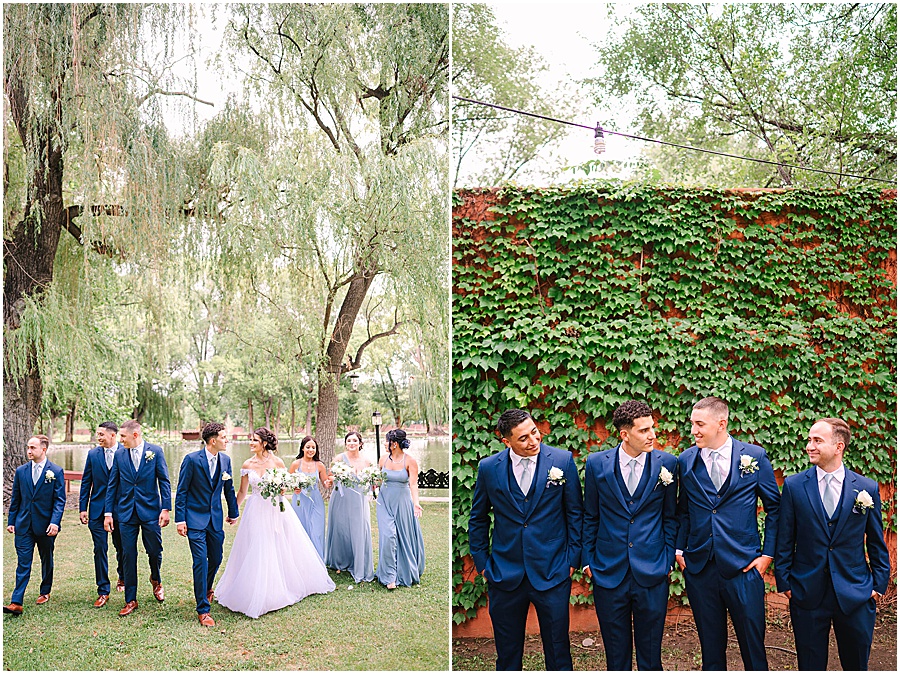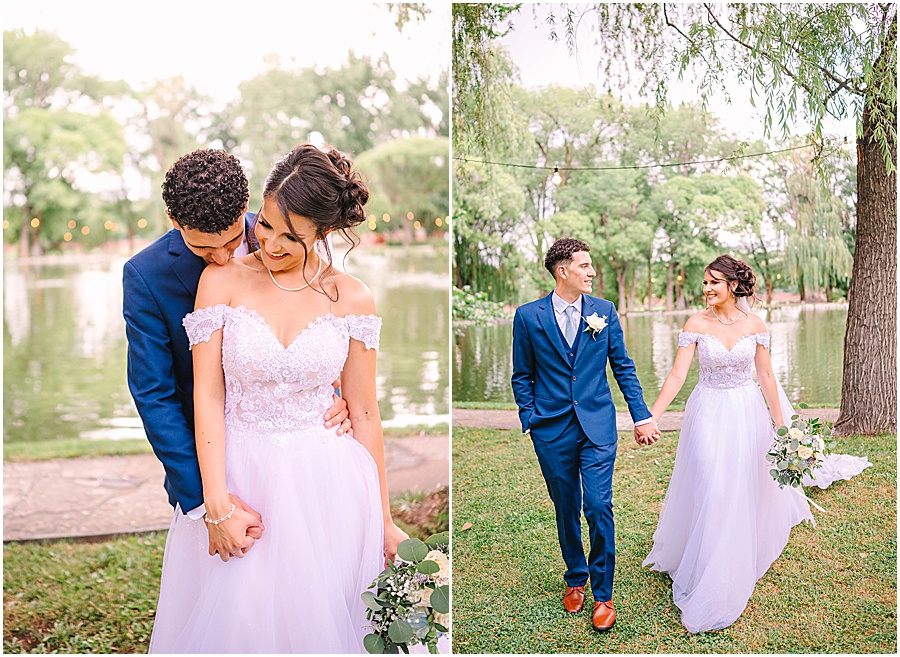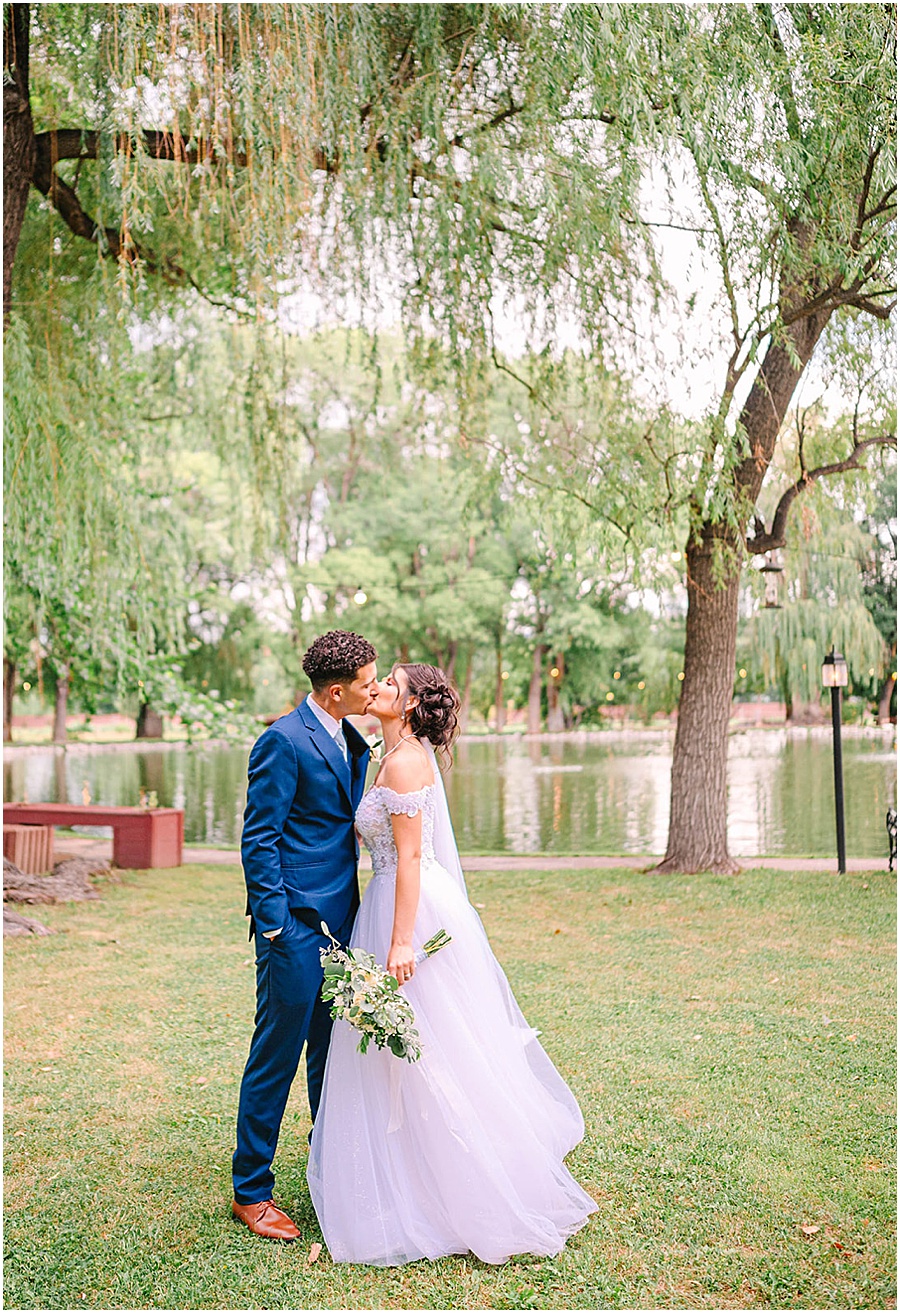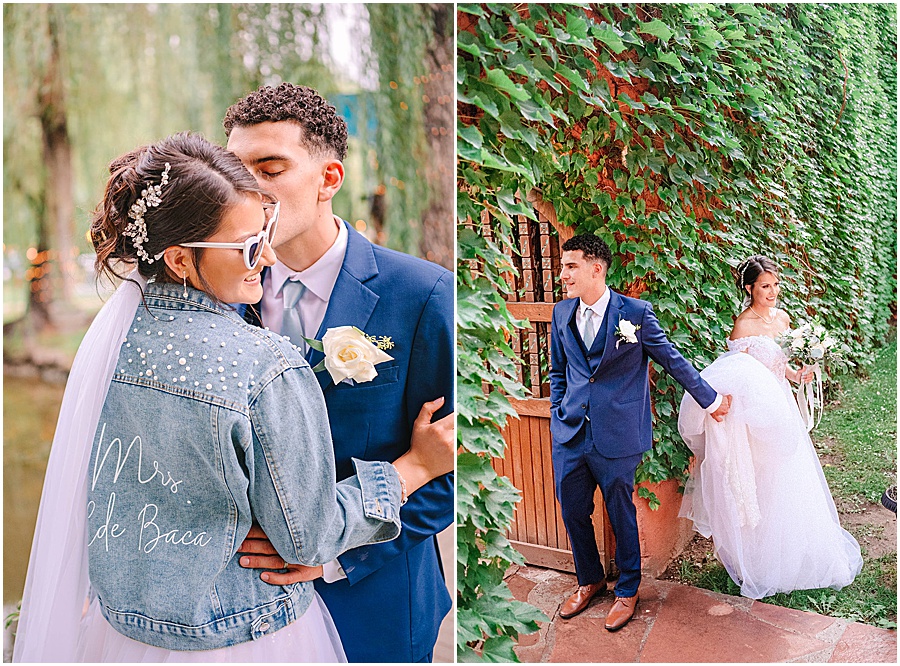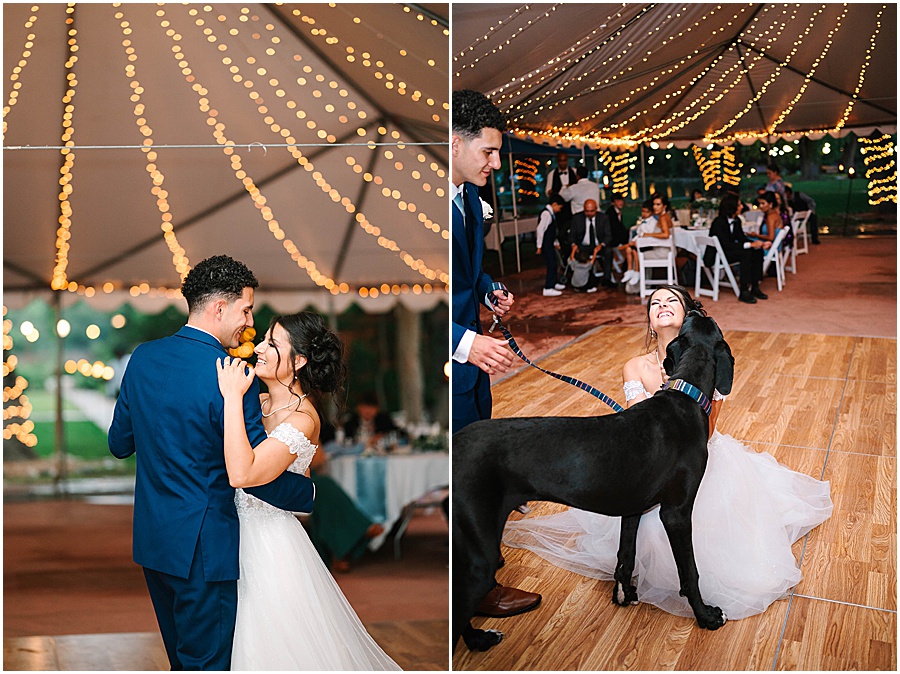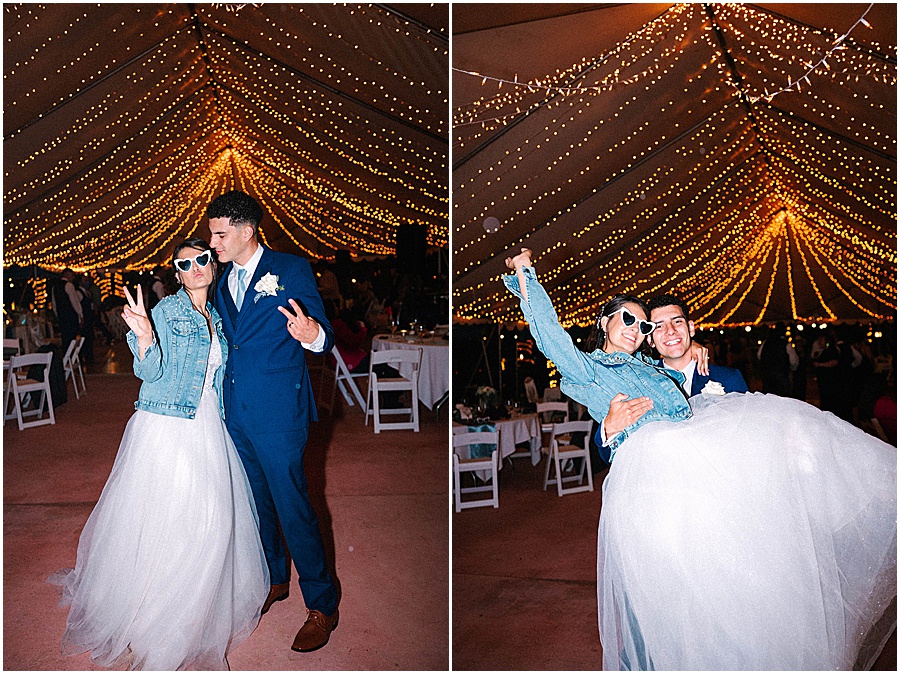 Venue | Delancey Street Foundation
Cake | A Cake Odyssey
MUA | Pamela Spiess MUA
Gown | Emelina's Bridal Boutique
Men's Attire | Men's Wearhouse
Invitations | Cyr Expresiones