This week, we're passing the mic to Wedding Collective's very own Lexa — AKA Lexa Rose Photo, one of New Mexico's most beloved wedding photographers. Her expertise in nontraditional weddings is just too good not to share!
---
You're engaged! Congratulations, now comes the fun part — wedding planning!

Whether you've yet to jump in, or if your planning is well underway, you might start to notice that some or all of these wedding traditions just don't fit you and your partner. But don't worry! Every couple is unique and it's totally normal.
One of the most overwhelming parts of wedding planning can be deciding how you want your special day to go, and no one can tell you differently, because it's YOUR day! Does having your parent walk you down the aisle, or does walking down yourself feel more comfortable? Does waiting until the ceremony to see your partner seem like your thing, or do you want to ugly cry together first before the ceremony? These are just some examples of what is more "traditional" vs. "nontraditional" in weddings, but you can always scratch that and say "I'm doing it my way!"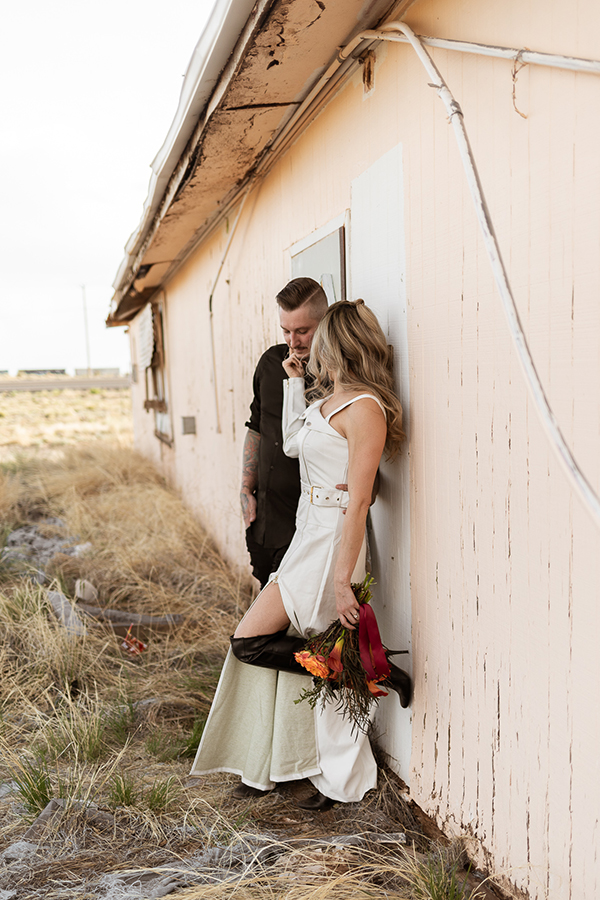 Chances are if you're reading this, then most traditions just aren't for you and your partner, and we love to see a wedding that's unique to your love story! Wedding traditions date back ages ago, and while some people seem to really like them, others think there is no point for them anymore. Some examples of wedding traditions can be wearing a white dress, not seeing each other until the ceremony, cans tied to your bumper, a bouquet toss, throwing rice, and so many more that we could go on for days about it.
But if those don't seem to tickle your fancy, here is a list of some new traditions that could implement to make your wedding a little more unconventional:
Choose an unconventional venue: Ditch the church and ballroom for the mountains, a lake, a park, your backyard, a zoo, anything that is significant to you and your love's lifestyle and favorite places! Luckily for us, there are loads of interesting places, spaces, and wedding venues here in New Mexico.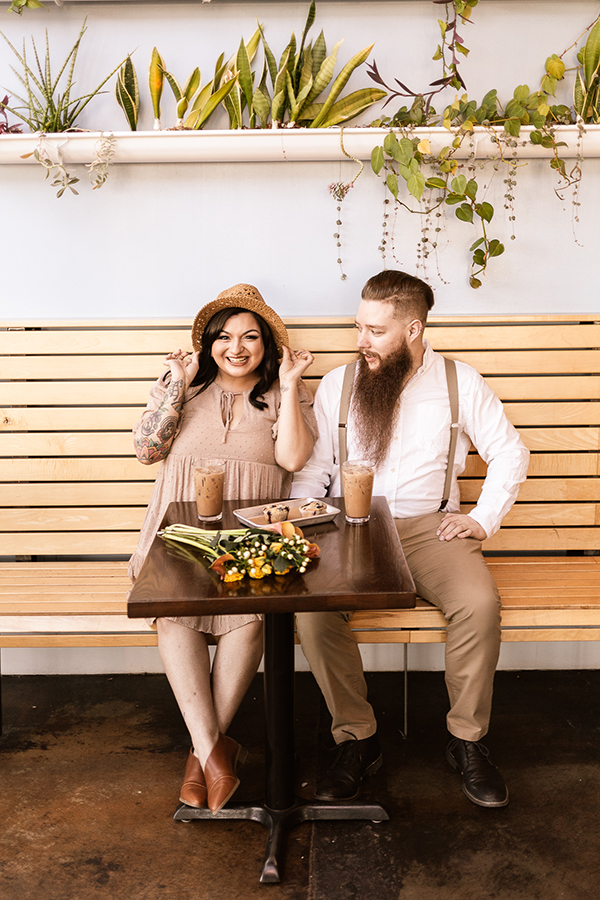 Walk yourself down the aisle, or walk together: Traditionally, your parent walks you down the aisle, but the tradition behind your parent "giving you away" makes some feel uncomfortable, and opt for walking down by themselves or joining their partner in walking down together.

Rearrange your aisle: instead of everyone staring at you from behind, think of ways to switch up the wedding ceremony seating. Some people go with a circular, half-circular, spiral, or square setup, it's just another way to have a more intimate setup and sometimes feel like the guests are more involved.

Ditch the white dress: why not choose something more colorful or fitting to your personality? (Maybe even a black wedding dress? The sky's the limit!) Even better, don't wear a dress and choose a jumpsuit! Grooms can also ditch the traditional wedding attire and go for something more casual or maybe just suspenders, whatever feels most comfortable to you.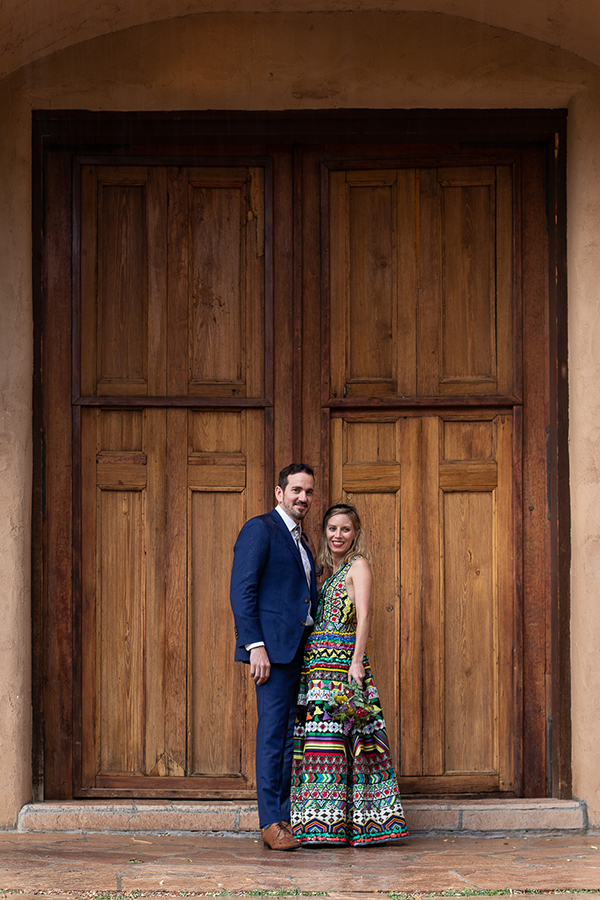 First looks: Traditionally, you wait until walking down the aisle to see each other for the first time, BUT it doesn't have to be like that. Many opt for having a "first look" where you get to see each other for the first time when no one is around, and drool at each others' outfits, and ugly cry together before being in front of friends and family. (Plus, your wedding photographer will be totally down to capture those sweet, intimate moments — but only if you want them too!) Some even like to get ready together so that they have that extra time with one another.

Change up the timeline: Instead of having an evening wedding, have an early morning wedding (even better, a sunrise ceremony!) or even in the middle of the day, whatever suits your fancy. Gourmet picnic-lunch, anyone?!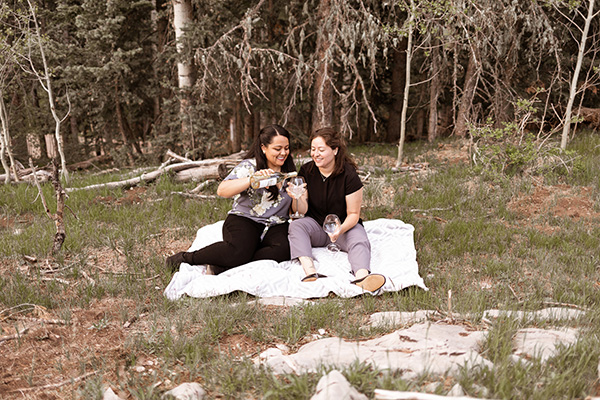 Gender neutral/inclusive wedding: There's a lot that can go into having an inclusive and gender neutral wedding. If the traditional wedding vocab doesn't feel comfortable to you, throw it out!
Instead of having gendered terms like "bride and groom" opt for gender neutral terms like "partner, marrier, lovers". That can also be said for "fiancé" and "Mr. and Mrs." If you feel that bride or groom (or husband and wife) doesn't fit you, switch up the language! You can also take this idea and apply it to other aspects of your wedding like having "grooms people, bride's people" instead of groomsmen and bridesmaids, or make it even easier by just saying wedding party.
You can also mix genders across the two separate wedding parties according to friendships and relationships, instead of traditionally having the same gender on each side. On that note, you can also mix up the pairings of people walking down the aisle!
If you're in the LGBTQ+ community, this may absolutely make you feel more comfortable, but you don't have to be in the community to enjoy non-gendered wedding terms! Some people just don't like the pressure that are put on some of those words. This also may help your LGBTQ+ guests feel more comfortable, accepted, and included in your wedding.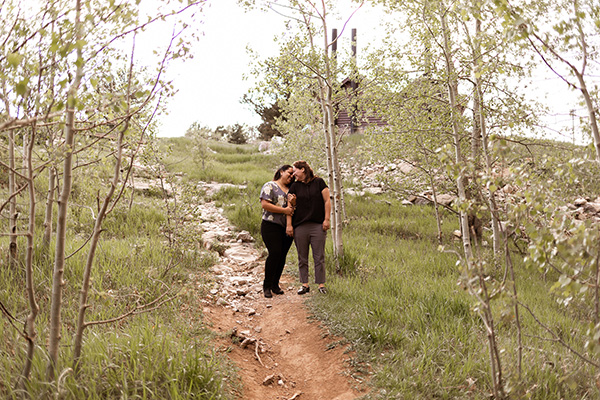 Moral of the story: do what feels comfortable to you and your partner, the day is for you after all! In the end that's what matters most, and your friends and family will (hopefully!) understand that.

If you're ready to plan your nontraditional, unconventional wedding or elopement, don't hesitate to ask me more questions! I am your go-to non-traditional wedding photographer for the New Mexico area!
---
Click here to contact Lexa Rose & chat with New Mexico's favorite nontraditional wedding photographer!
Added tip and special feature from Redfin: Weddings are an important milestone in a couple's life, and planning the perfect wedding day can take a lot of preparation. From planting shrubbery to installing a fresh coat of paint, there are many details you may not have thought of to ensure your space looks beautiful and the event runs smoothly.If you're about to get married and are wanting to create an intimate wedding at home but don't know where to start, look no further. We reached out to expert event planners and professional wedding photographers across North America, from Portland, OR to Toronto, ON (including myself), to share their best tips on how to transform your home into an intimate wedding. Check out How to Create an Intimate Wedding at Home, Straight from the Experts.