The types of conversations we have here on the Wedding Collective New Mexico blog vary quite a lot — if you haven't already noticed. Some weeks we feature jaw-dropping styled shoots coordinated by local magic-makers, and some weeks we chat about how to make your wedding business inclusive for all couples. We've got range!
But if there's a few things you can count on to shine through, no matter the topic at hand, is our love of the Southwest and our love of love. So it's probably no wonder that we're a little giddy to be featuring historic wedding venues in New Mexico — what better way to celebrate love in the desert?!
For native New Mexicans looking to integrate the rich history of their home into their special day, and engaged travelers who have fallen in love with the distinctly enchanting nature of our state — this is for you. And it's for us, too, because of the whole obsessed-with-weddings-in-New-Mexico thing, but it's mostly for you. Wink.
Keep scrolling to travel back in time with us and marvel at the extraordinary architecture, remnants of cultures passed, and artistry of these spaces. We'll catch back up to modern day with local reviews from recently married couples too, though, because that's also pretty important, but mostly, let's marvel!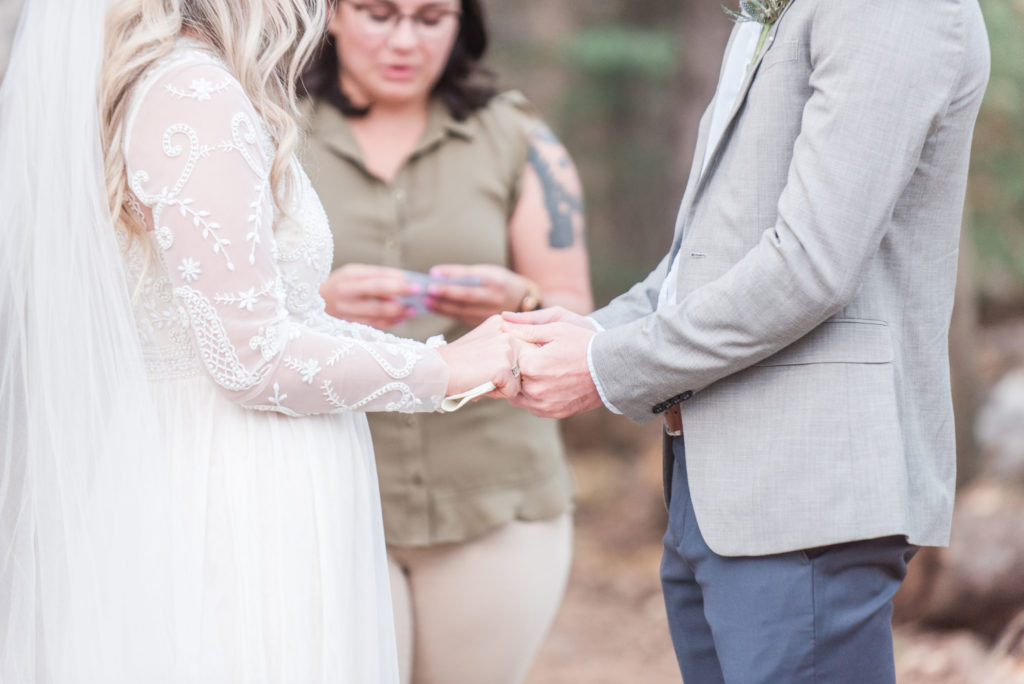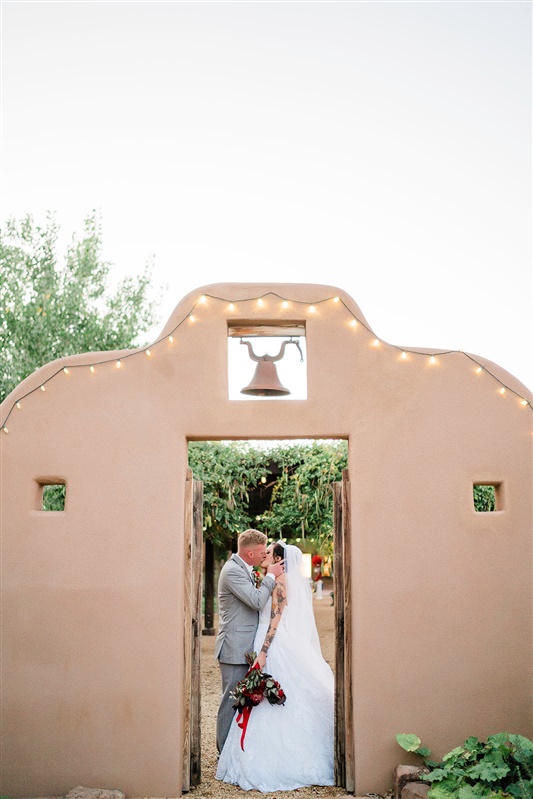 Fondly referred to as an "excellently preserved of New Mexico Territorial Architecture," by the State Register of Cultural Properties, Casa Perea Art Space comes to us all the way from the mid-1800's.
The Perea family first built the grand venue from adobe bricks in 1850. After serving as a family home, the space continued on to host weddings, receptions, dances, and art exhibits until 1912, when it stood as the Sandoval County Courthouse. Now, the deep roots in New Mexican history can be felt in the vineyard and flourishing garden, the grand hall and the elegant pergolas.
We never felt like just a customer or just another couple that is getting married – the staff at Casa Perea made us feel valued, pampered and loved at all times. Apart from the one in a billion staff, Casa Perea is also simply stunning!! I always wanted a romantic fairy-tale wedding and that is exactly what we got. The beautiful pergola is my absolute favorite part, but the gorgeous flowers, the romantic fountain, the cozy casita and the rest of the property amaze me every time I see them.

Casa Perea is such a hidden gem and I would recommend it to any couple who is looking for a romantic, intimate and stunning wedding!!

Claudia G., local newlywed
---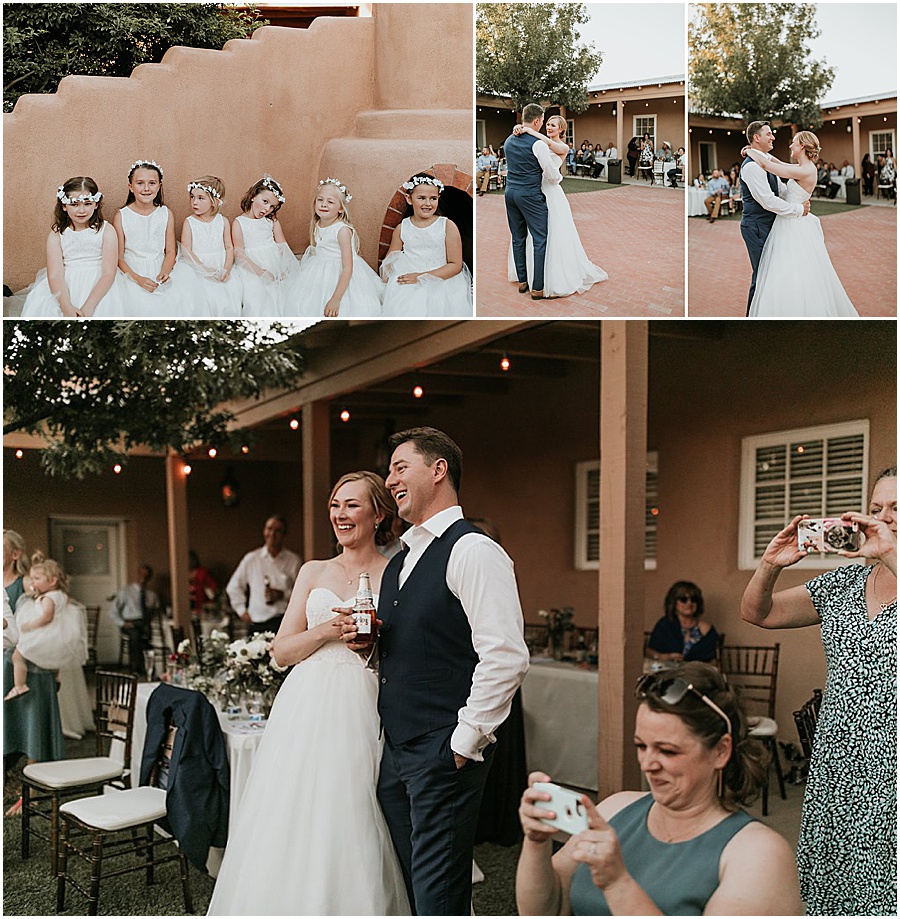 El Zocalo, which translates to the meeting place, first rose as a convent in 1874. The nuns who walked the grand halls of the the 2,400 square foot architectural feat also gathered to exchange ideas in the interior courtyard, where bubbling fountains, native plant life, and gorgeous views of the Sandia Mountains awaited them.
Listed on the National Register of Historic Places, El Zocalo has provided our community with space to connect and commune for over 130 years. Steeped in it's thick adobe walls and brick floors are the stories of countless loves and lessons learned — a reverence fills the air these days when couples choose to join this rich tapestry of history.
El Zocalo was the easiest venue to talk to and they were excited to have our wedding at their wonderful location. We thought the simple, beautiful background of El Zocalo fit our needs perfectly.

The venue was loved by all of our guests, they had PLENTY of room for our catering, our guests, the DJ and even a room for the bridal party to get ready in. I would recommend this venue for weddings and other events 🙂 The staff was amazing! We had the ceremony AND the reception in ONE location, which made our guests day and my day much easier.

Donna, local newlywed
---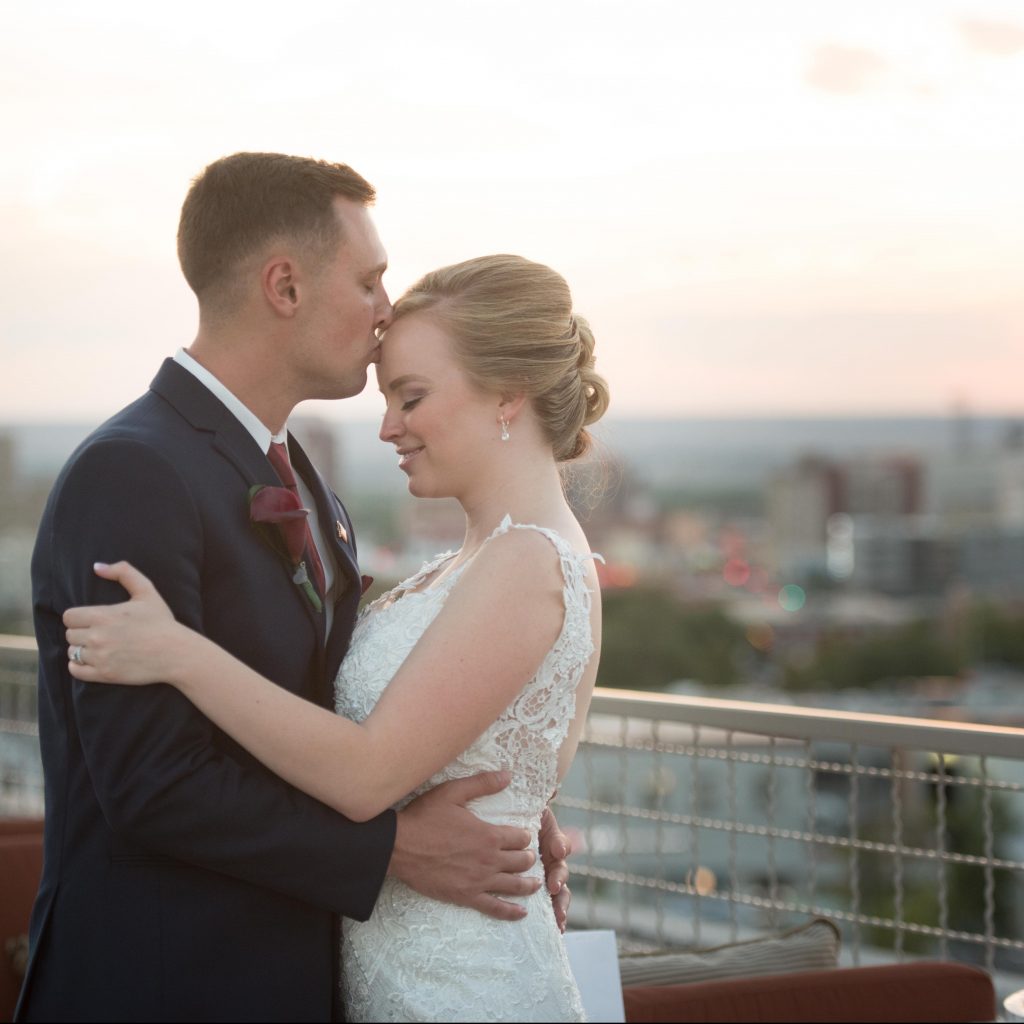 Hotel Andaluz, an icon of downtown Albuquerque, has been so lovingly restored, most are shocked to learn the space first opened as a Hilton Hotel in 1939. But it's true! Hotel Andaluz stood as the tallest building in New Mexico when its doors first opened — and it still stands proudly today.
Now known for being outstandingly luxurious, what with the rooftop bar, prominent water features, majestic ballrooms, Hotel Andaluz lives as the go-to wedding venue for engaged couples who are all about elegance. Contrary to popular belief, you don't have to sacrifice having modern opulence for a longstanding, deeply felt history in the community — you can have both if your wedding is at Hotel Andaluz.
Would do it over again!

Hotel Andaluz, and Yvette specifically made our wedding day stellar. We wanted a venue that would be able to make our dream day without much DIY due to time constraints and busy jobs! We were more than happy with every aspect, and they even set up our own special cocktail to have during cocktail hour. THE BEST PLACE to get married. I wouldn't change a thing!

Lindsey B., local newlywed
---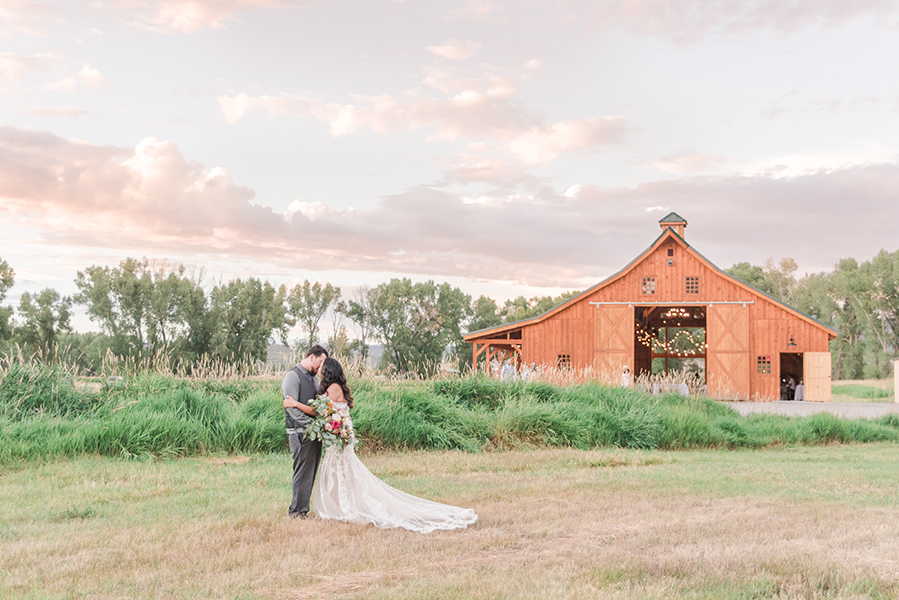 Nestled in Chama, New Mexico, Log River Ranch was first purchased as a stunning 40-acre plot of natural land in the 1970's. After building the locally beloved log cabin in the 80's, the space stayed encompassed by the sweeping scenery, holding family memories and gatherings for many decades.
The now-iconic barn on the property, while relatively new, is still grounded in the history of love in the desert. It first came into being in 2017, to host Austin and Karlee's wedding! Karlee's grandfather built the log cabin, and now she continues his legacy of lasting impressions and loving spaces by sharing the venue with couples here in New Mexico.
I could not have dreamed up a better wedding experience than we had at Log River Ranch! Karlee and Austin are truly a class act. In addition to renting the venue, we rented the cabin on the property and made it home for a weekend with our closest friends. We also utilized the cabin to host a beautifully catered rehearsal dinner on the back deck by the river.

Karlee, Austin, and their professional staff worked seamlessly with our chosen vendors to make sure me, my wife, and our guests had an unforgettable time. Our friends and family are still raving about our wedding weeks afterwards. We are forever grateful to Log River Ranch!!!

Devin, local newlywed
---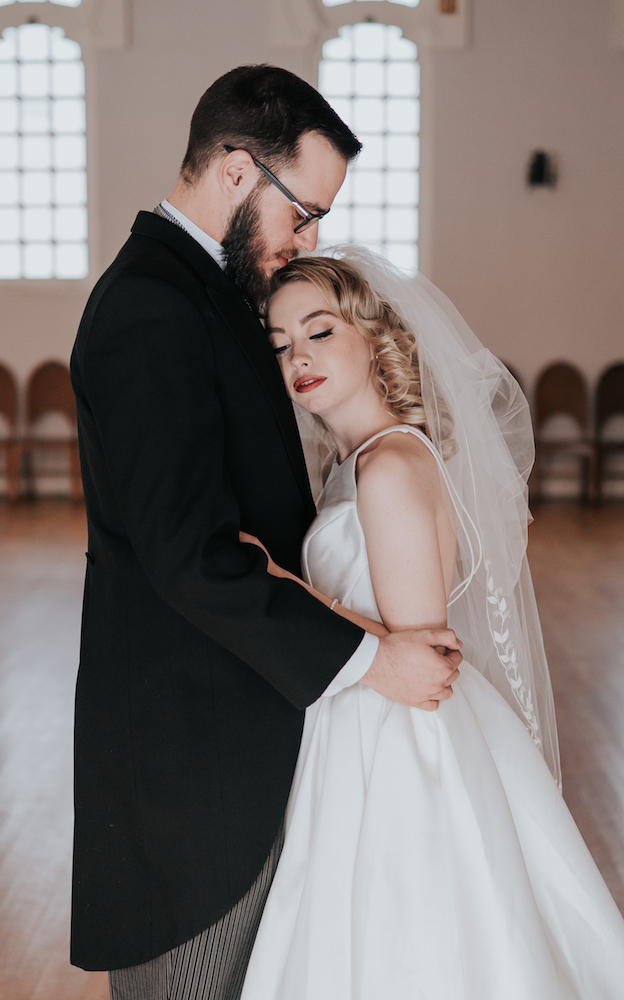 For those of you still waiting to see the globally-beloved Santa Fe pop up on this list, await no more! Though last, the Scottish Rite Temple is certainly not the least — this historical venue space is one of the most revered in the city. For good reason, too, as the unique and exotic architecture mesmerizes all who are enveloped by the unforgettable space.
The Scottish Rite Temple, built in 1912, is totally unique in its ceremonial atmosphere, it's multilayered history, and preservation efforts. One can absolutely get lost in the history of all who have passed through its grand hallways. This time capsule of history — and it's renowned jewel box theatre — now holds weddings here in New Mexico, a perfect continuance of the artistry and ceremony and love with which it was erected.
Renting the Scottish Rite Temple was amazingly easy.

They got it professionally cleaned prior to our wedding so we knew we were in the best location and COVID safe. The theater was amazing for the ceremony. The backdrops allow for either a religious feel or an woodsy look. The hall we used for the reception was large enough for everyone but felt intimate at the same time. The kitchen was large enough for a good catering set up and there were multiple locations we could use for photos!

Julia B., local newlywed