Okay, yes, we got a little carried away swooning over historical architecture here in New Mexico last week. Forgive us! We know that rich, cultural significance combined with a lasting tradition of love and devotion isn't necessarily everyone's cup of tea.
This week, we'll return to the hustle and bustle we're used to, because as much as we love historical timepieces, we are still in the 21st century here. Which means we need to chat about more pressing details, because there's a LOT to keep track of for modern couples getting married in modern times.
Like, how do you find an intimate wedding venue with COVID-safe policies? Or a venue, period! And once you do find a venue, how do you make sure it properly showcases your unique love story and stands out from the other celebrations that have been held there?
We've covered the former concerns for you, so don't worry. But what we need to discuss right here, right now, is the absolute magic that is wedding decor.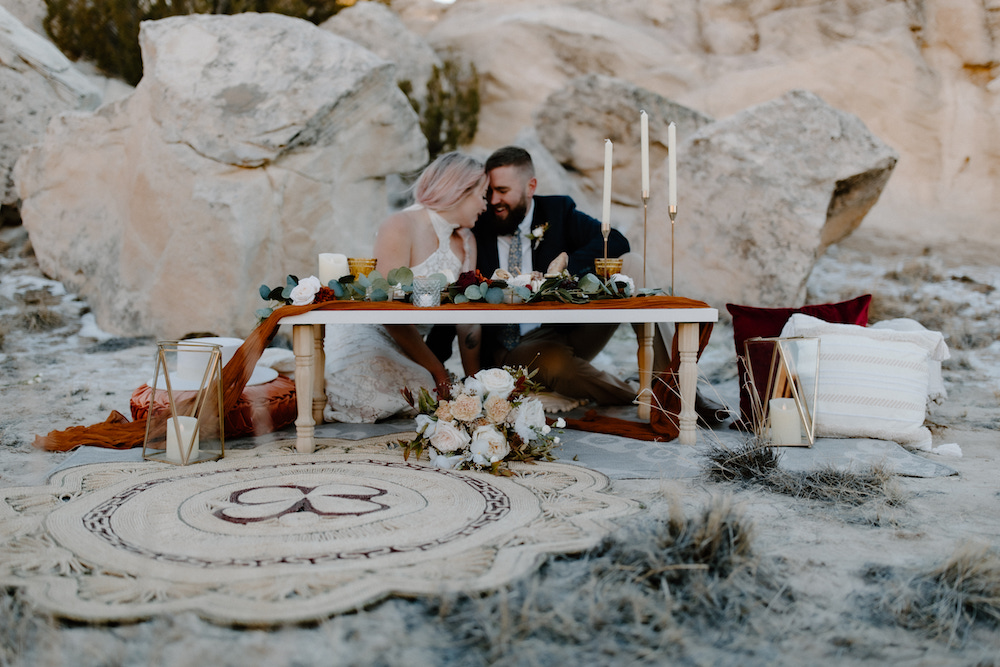 Because, well, wedding decor has always been important for setting the scene and creating an unforgettable experience, but for 2022, it's going to be critical. Couples who had hoped to get married in 2020 and 2021 are now gunning for the best dates in the upcoming year, which means the chances of getting your top pick are getting slimmer and slimmer.
But just because you might have to make some compromises here and there doesn't mean you can't have the wedding of your dreams because that's where your new BFF, your wedding decor specialist, comes in.
Don't believe us? Keep scrolling to meet our 5 favorite event and decor professionals here in the Southwest, and take a peak at how their expert arranging of shimmering details can totally transform a space.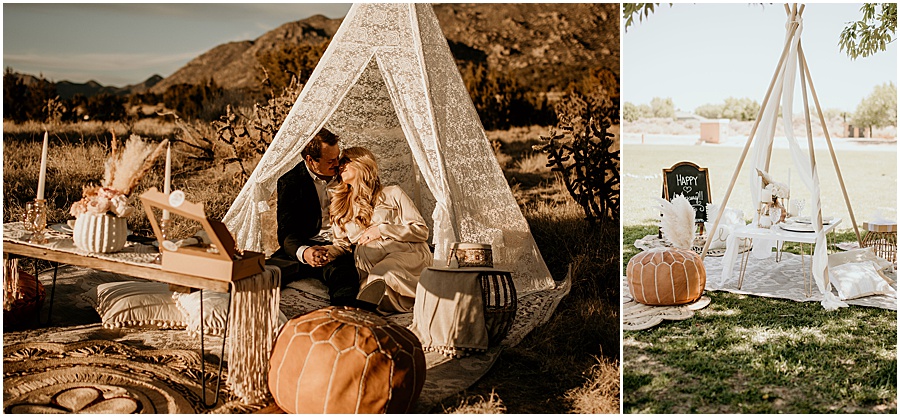 Known for being able to style a wedding tent anywhere, anyhow — indoor, outdoor, rustic, glamorous — this up and coming decor team in New Mexico is already getting a lot of love from our local community. And is anyone surprised?! No matter the backdrop, they make fairytales come true, people. Modern, boho fairytale weddings, that is. What's not to love?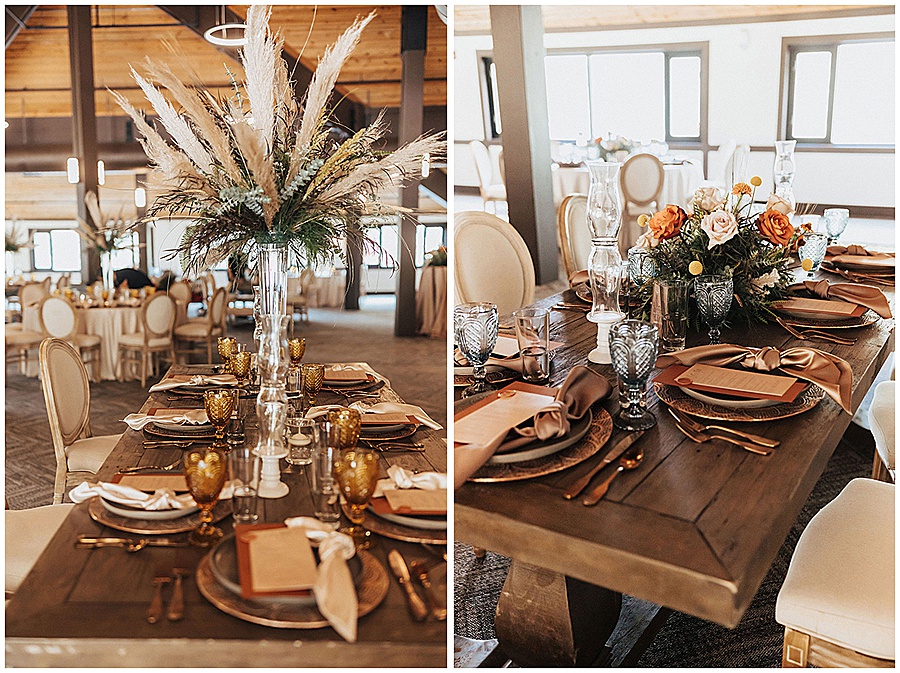 When we said southwest, we meant it! The team over at Colorado Party Rentals has stolen our hearts and we can no longer be confined to our home state of New Mexico. Their wedding specialists travel all across the country hunting down the latest and greatest in wedding trends and best practices – which means they know exactly what you saw on Pinterest and yes, in fact, they can bring to life for your wedding ceremony.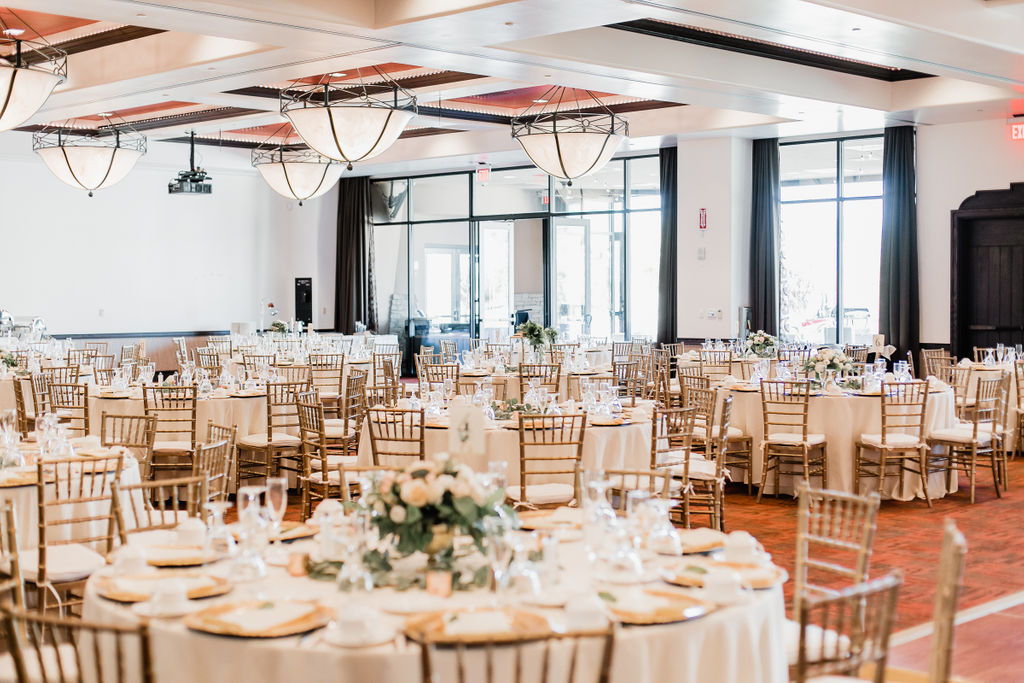 Jumping back to our home state with a local veteran of the trade, Black Swan Events is here to remind us why we never need to go too far from home for some jaw-dropping wedding inspo. Although, after transforming a few of our Wedding Collective Events into enchanting wonderlands, we shouldn't need any reminders of the kind of extraordinary attention to detail their team brings to each and every lucky couple.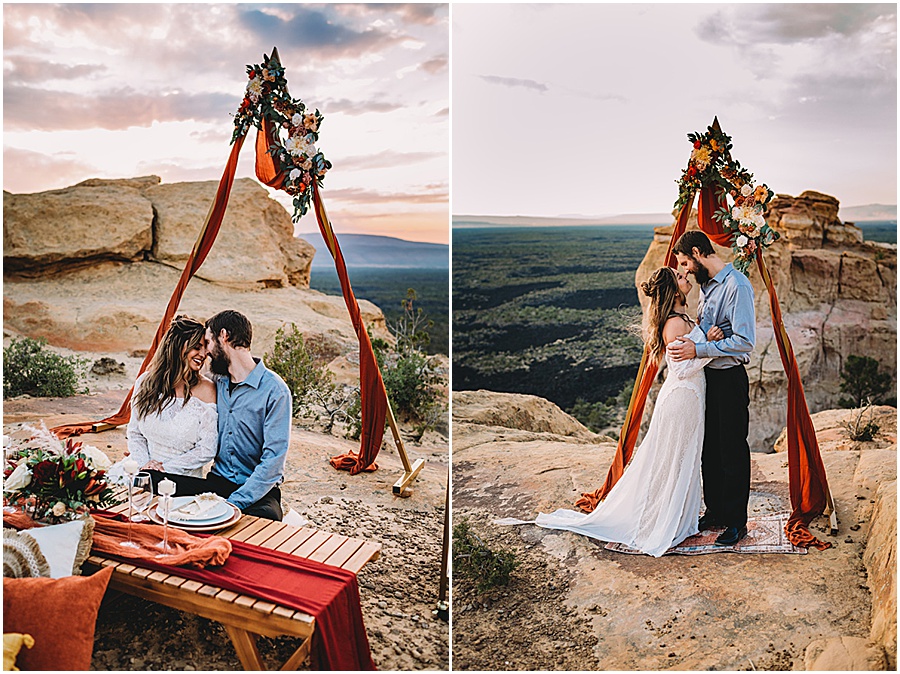 If you've been hanging out around this blog for a little while, then you probably know that one member of the Wedding Collective team is a little bit obsessed with elopements. (It's me, I'm obsessed.) So when this team of highly organized and highly creative people came together to create the most breathtaking one-stop-shop for elopements styled to absolute perfection….well, let's just say there was a LOT of happy dancing.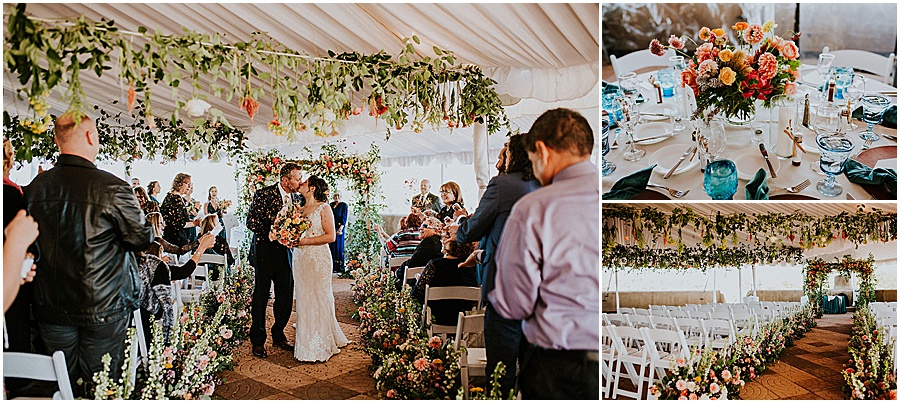 Finishing out our very strong list with an appropriately beloved contender, Naomi of NJR Event Planning is the go-to gal for engaged couples in New Mexico who want to manifest their wildest wedding dreams into reality. It might have something to do with the fact that the NJR team has been accomplishing unbelievably creative decor feats for over 20 YEARS now. So, yeah, we think it's safe to say they know what is up.


gorgeous header photo also by Nicole Sarah Photography!