If you've been around here for a little while, then you know that our Wedding Collective team is made up of some incredibly talented and creative people. That's why we like to pass the mic every now and then! Last time our workflow guru, Lexa, took over she chatted about non-traditional weddings and we LOVED it. This time, the wedding photographer extraordinaire is giving us some expert times on inclusivity and diversity – so let's jump in!
---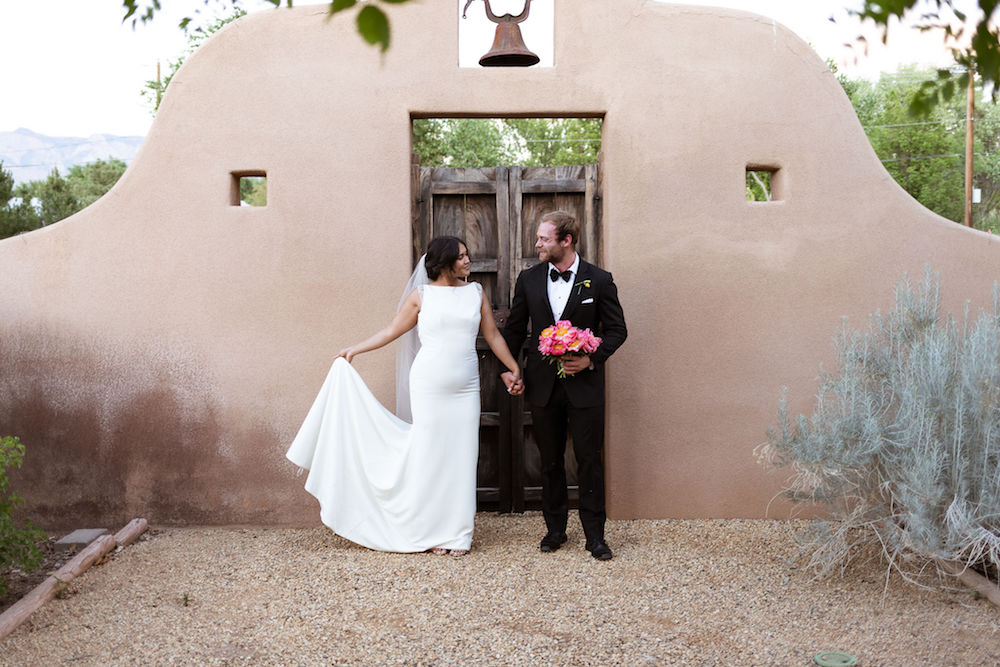 Being in the business of love, you already know how important it is to make each and every couple of yours feel loved and accepted so they can trust you to be apart of their love story. Being a diverse and inclusive wedding business is a natural part of making couples feel welcome, but it's so much more, too!
You're not just making couples feel loved and accepted, but also making sure they have a safe space to show up as their full selves when they approach you — it's about being proactive in the way you show how loving and welcoming you are, and making sure that's clear before they even contact you.
Which might sound tricky, but just to reiterate, being inclusive in your business is being a loving and welcoming business! It just takes some attention and conscientiousness to make sure your business is diverse in race, sexual orientation, gender, age, body size, religion, and abilities.
Because, as easy as it is to be loving, there's a difference between thinking that you are an inclusive business, and outwardly being an advocate. The difference between the two is visibility and clarity in your brand, so let's jump into these 3 tips to bring the diversity and inclusiveness of your business to the forefront!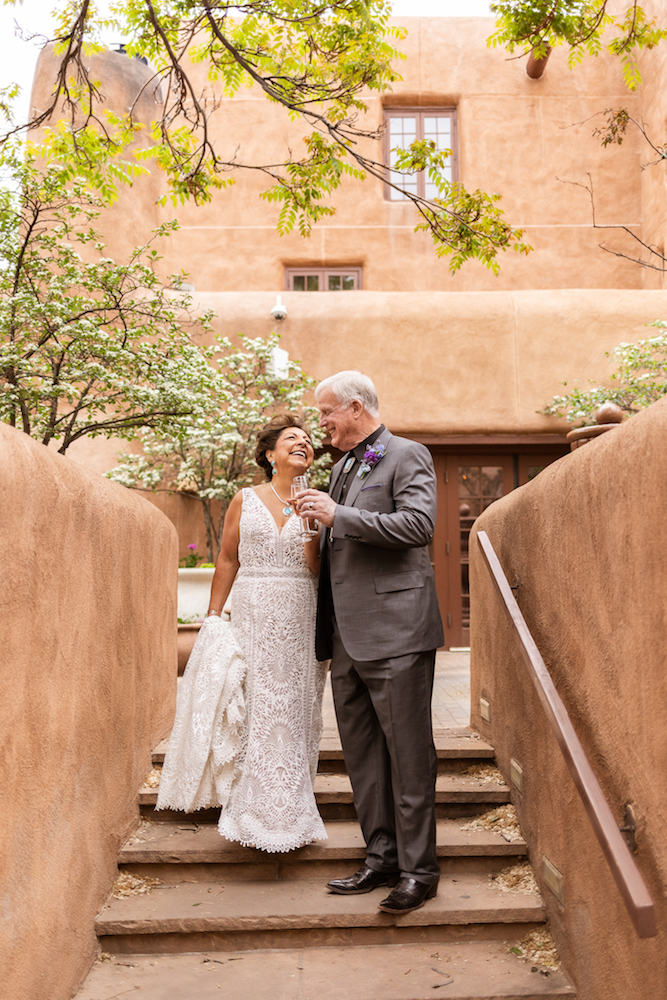 1. Your website + social media
Before a couple approaches you, they take a look at your website and social media accounts to make sure what you do resonates with them. Chances are, you've already worked hard to curate your feed and your website to represent you, and we love you for that. But have you ever taken a look at it to see how it looks to a stranger?
One of the most important ways you can show that you're an inclusive and diverse business is through visibility. When couples are looking through your work, they're looking for themselves. If they can see their hopes and dreams reflected in the couples you've worked with before, that is what will make your message resonate.
Take a look at all of your marketing materials and online profiles. Do your photos and models show a diverse range of couples? LGBTQIA+, races, ages, body types, etc.? If you don't have photos on your website, does it state somewhere that you are an inclusive and accepting business?
If not, now you know where to start!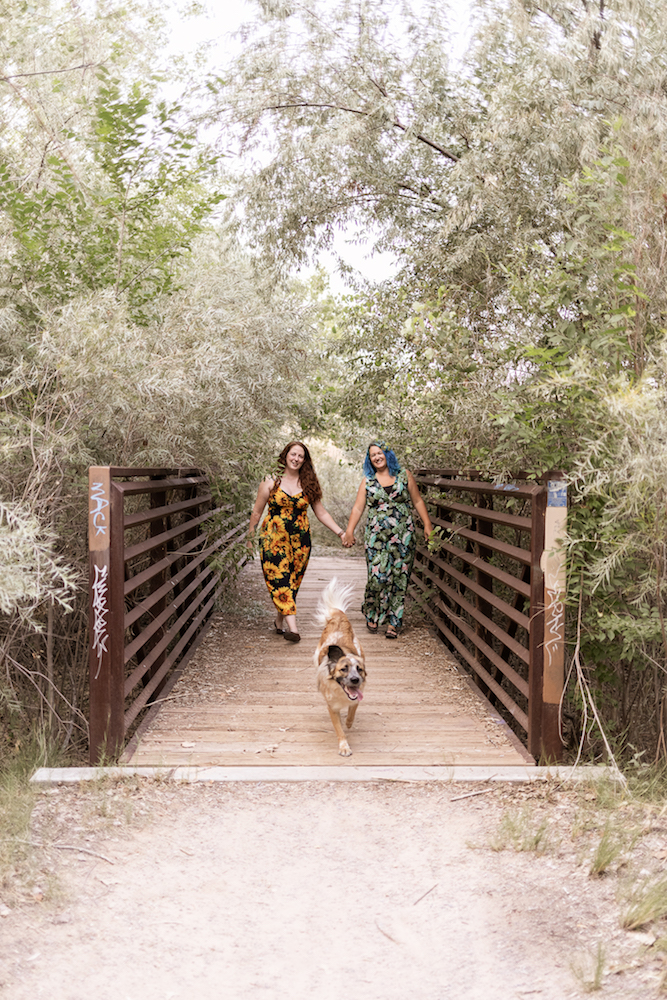 2. Your contracts
This one pertains more to LGBTQIA+ couples, but not exclusively.
The wonderful world of weddings is inundated with gendered language, and it's easy to forget about couples and people who don't identify with "bride, groom, husband, wife, Mrs., Mr." and so on. So if all of your literature and contracts use this kind of language, then this is where many of your couples can feel left out, misunderstood, and unrepresented.
While you probably don't mean to, don't assume that every couple is a man and woman! Removing gendered language in your contracts is the easiest way to make all couples feel included. With a couple quick clicks, you can fundamentally change the way couples feel interacting with your business by plugging in non-gendered language like: couple, partners, person 1, person 2, or even their first names, if you want to go the extra mile for a personalized experience.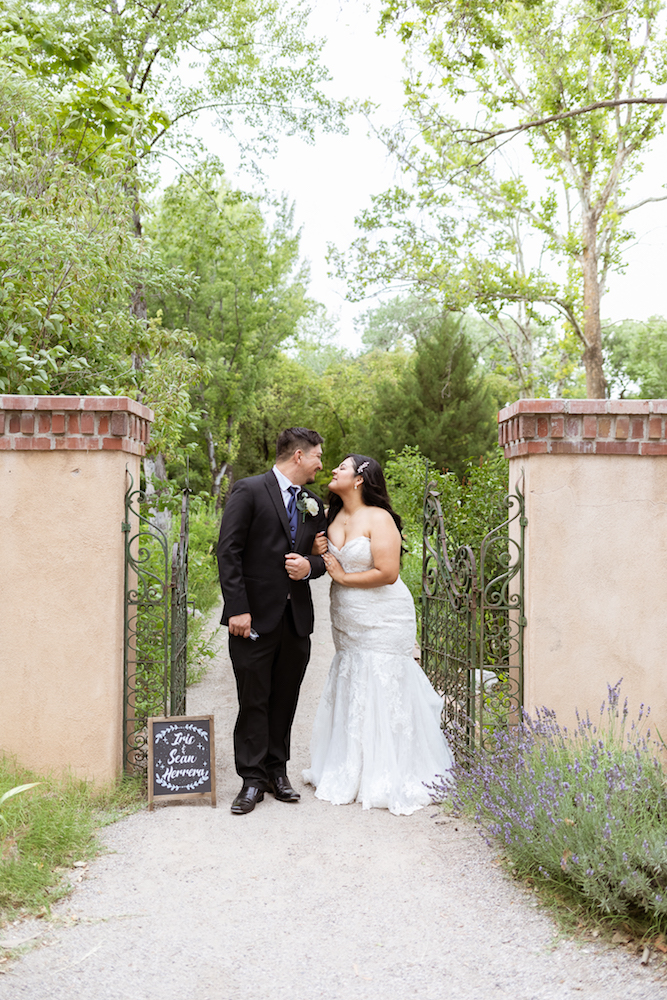 3. Be open to listening and learning
Words, language, and what's appropriate in communication are always changing, and sometimes it can be hard to keep up, especially as a busy business owner in our fast-paced world. But don't throw in the towel just because it might not come naturally to you!
While actively staying up to date with new terminology can make a huge difference for your couples, being open to learning and listening to their experiences can always bridge the gap. Nobody is perfect, and your couples know that, so don't let the fear of making a mistake keep you from trying your best. Having humility, curiosity, and kindness at the forefront of these sensitive topics will make it clear that any mistake is simply that — a mistake.
One way to make this transition into new language and new territory easier is to simply acknowledge that not everyone is like you. Not everyone has had the experiences you've had, and their experiences might be far beyond what you could imagine. It's worthwhile, then, to familiarize yourself with stigmas, issues, and prejudices that marginalized communities face on a daily basis so that you can be aware, be active in your approach, and be comfortable communicating with people who have different experiences.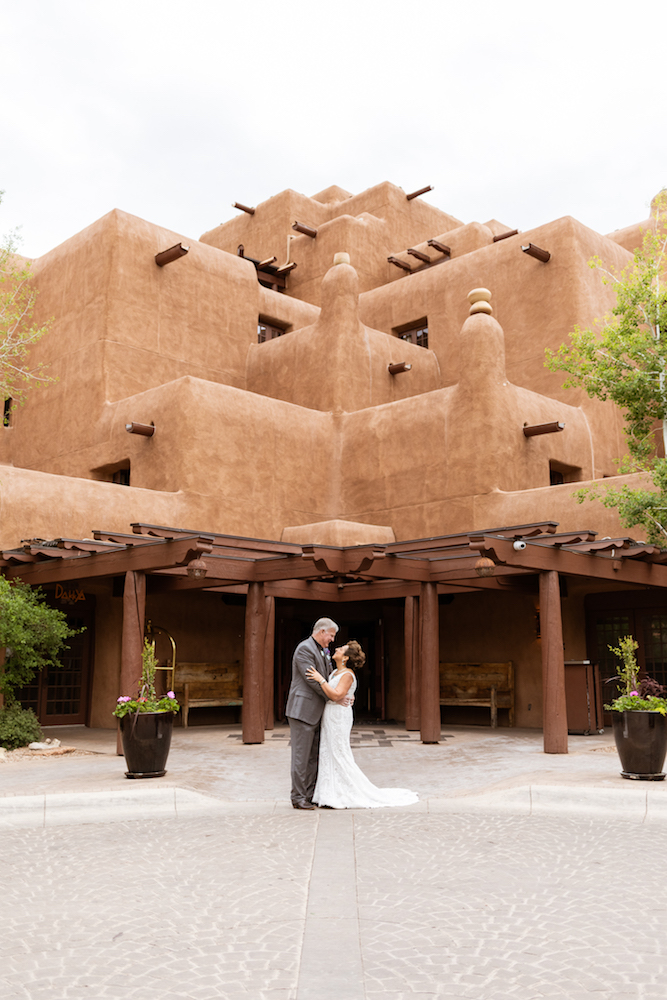 The best part of all of this necessary work and effort you're going to or already have put into your wedding business? It not only catalyzes important growth on a personal level, but it also makes your branding better, and your work go farther.
We all know word of mouth is huge, especially in the wedding industry, and especially in our tight-knit New Mexican communities. So when people in love come to you for your expertise and see themselves represented in your work, on your social channels, and your website? You can bet your boots that they're going to tell all their friends about how welcomed and loved your team made them feel.
We're all in the business of celebrating love, so let's toast to all kinds of love!