At this point, you'd be hard pressed to find a local engaged couple that hasn't yet been inspired by one of Maura Jane Photography's styled shoots or wedding photos. For 9 years, Maura has been capturing weddings in New Mexico and beyond, adding her signature touch of radiance to every shoot. Her sweet demeanor and dedication to the craft shines through her work — how lucky are we to have her here in our beautiful state?!
Constantly drawing inspiration from her Southwestern surroundings, Maura and her team effortlessly blend the ephemerality of a moment with the enduring grandeur of local landscapes. Pretty much every time she shares a shoot with us — from her Storybook Styled Shoot in the snow, to the Romantic Mountain Elopement in the Sandias — we all agree that this one is our favorite so far. But don't let our obsession diminish what you're about to read:
This one is our favorite so far. 
With the White Mesa as a focal point, each detail of this styled shoot both blends with and enhances the others. From Teresa Romero's Victorian-inspired gown, to Darling Details' vintage couch, it's clear that Maura's talent extends past photography and makes her a master of collaboration as well.
Quite frankly, we're floored by what local wedding professionals are creating with just a little bit of inspiration and a whole lot of teamwork.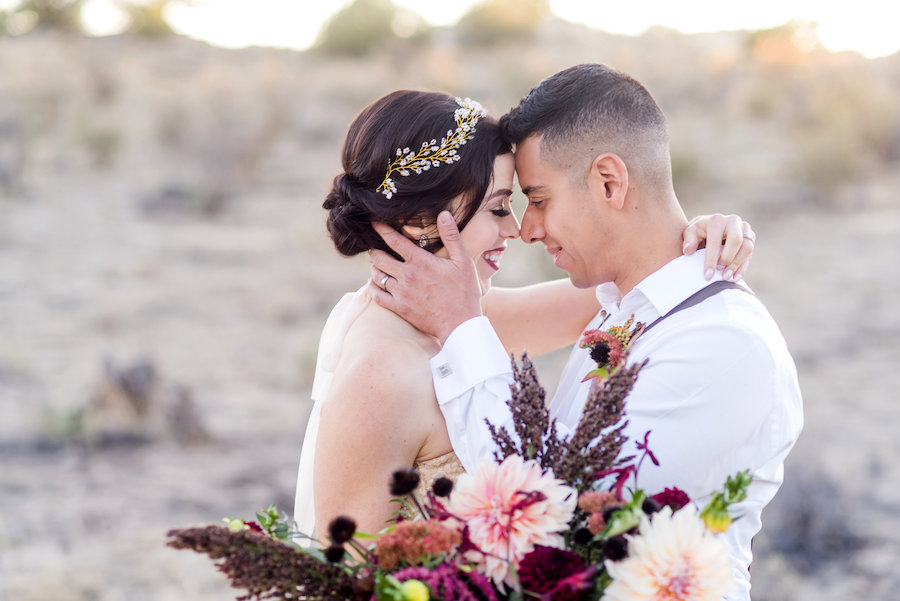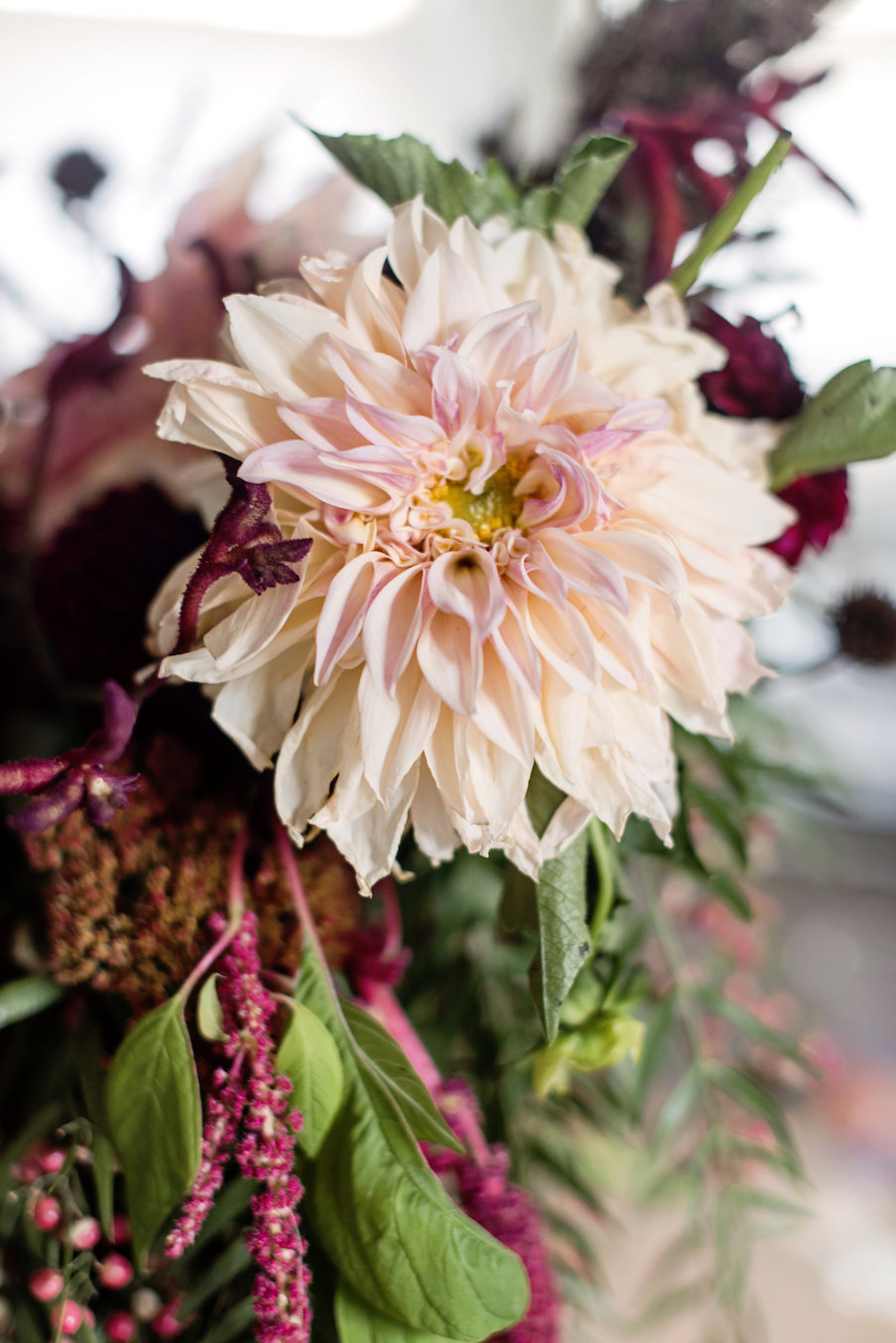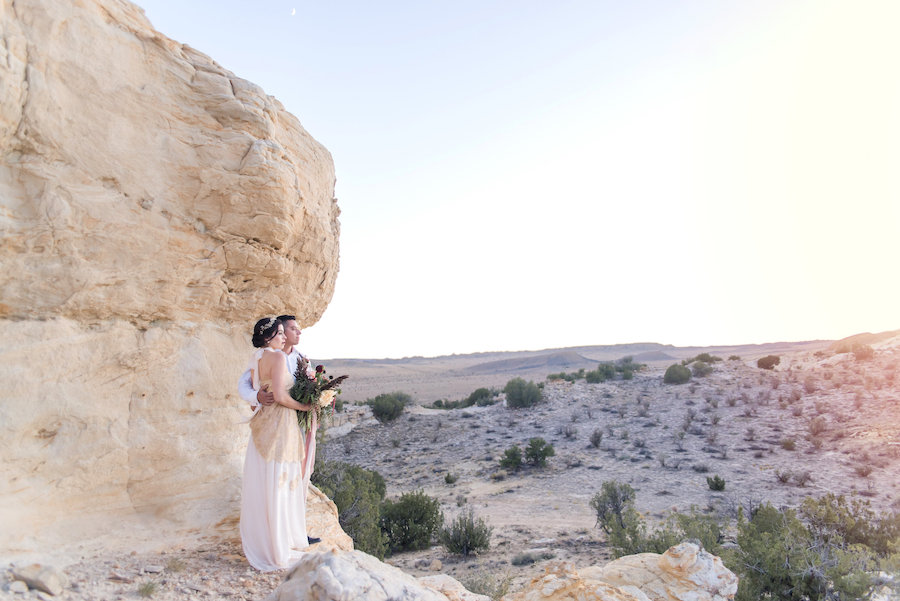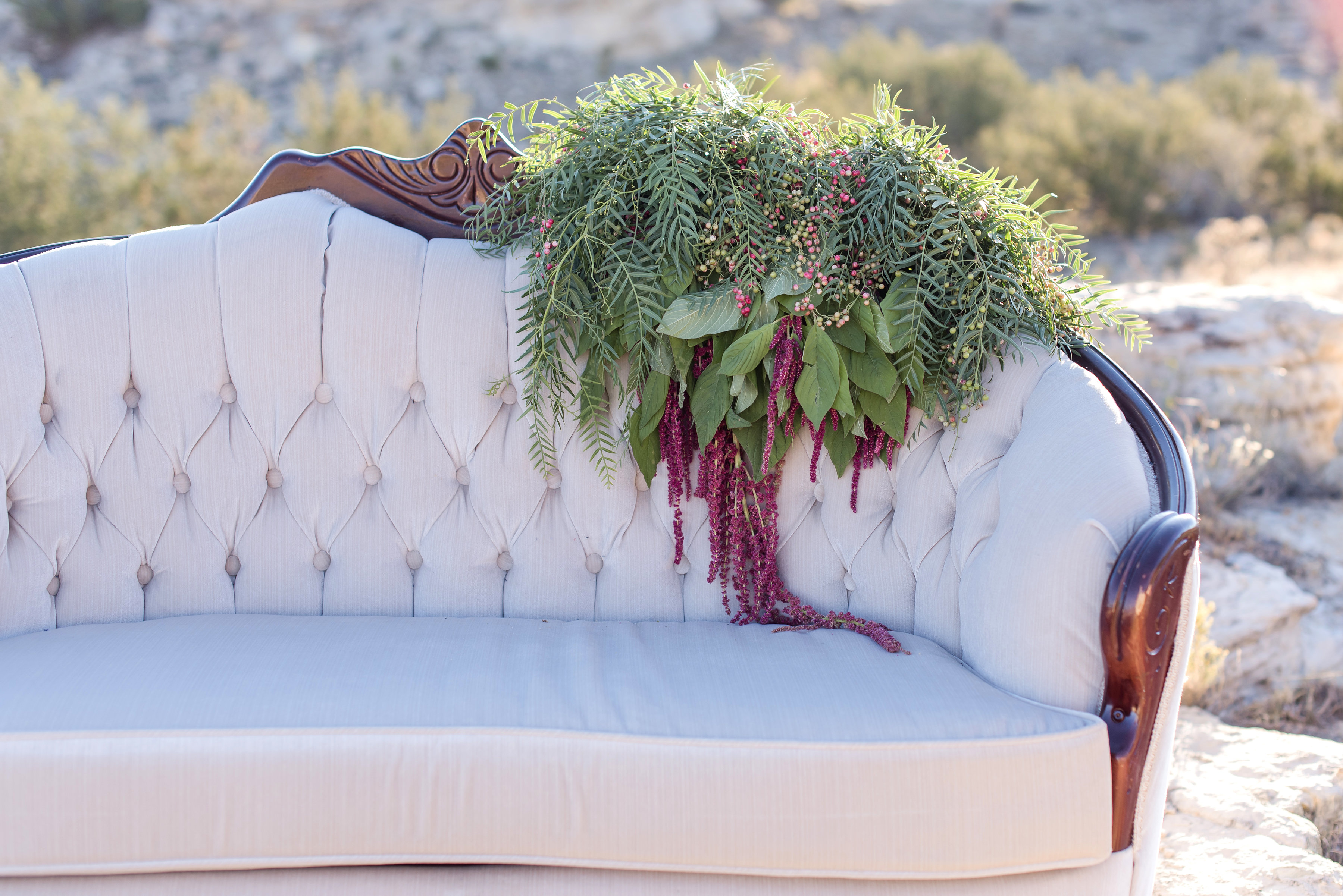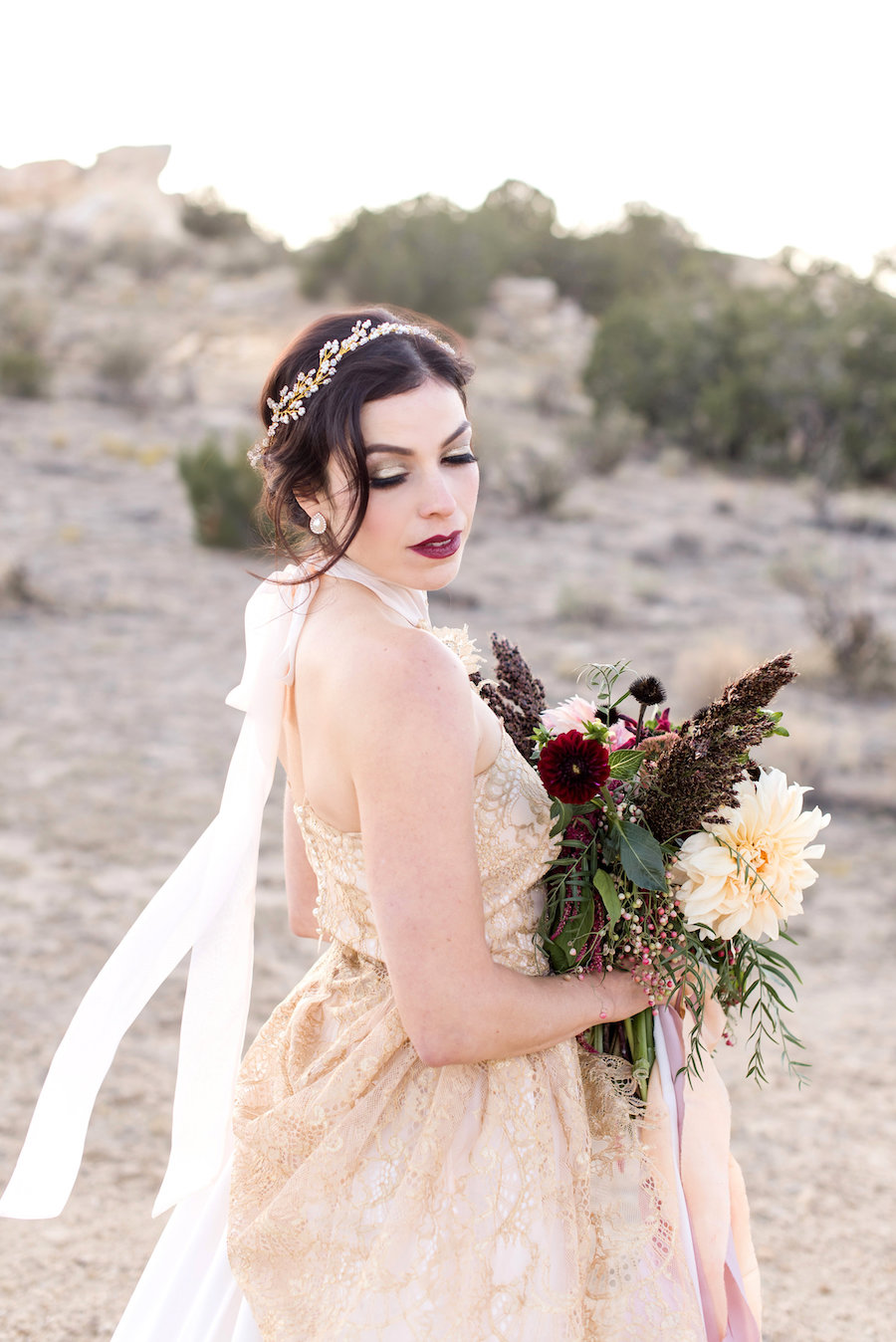 Its so easy to find inspiration in the beautiful landscape that surrounds us in our state of New Mexico. From the pink Sandia mountains that tower over Albuquerque's city to the unique white mesa's that wind through the Land of Enchantment's desert.

Maura, Maura Jane Photography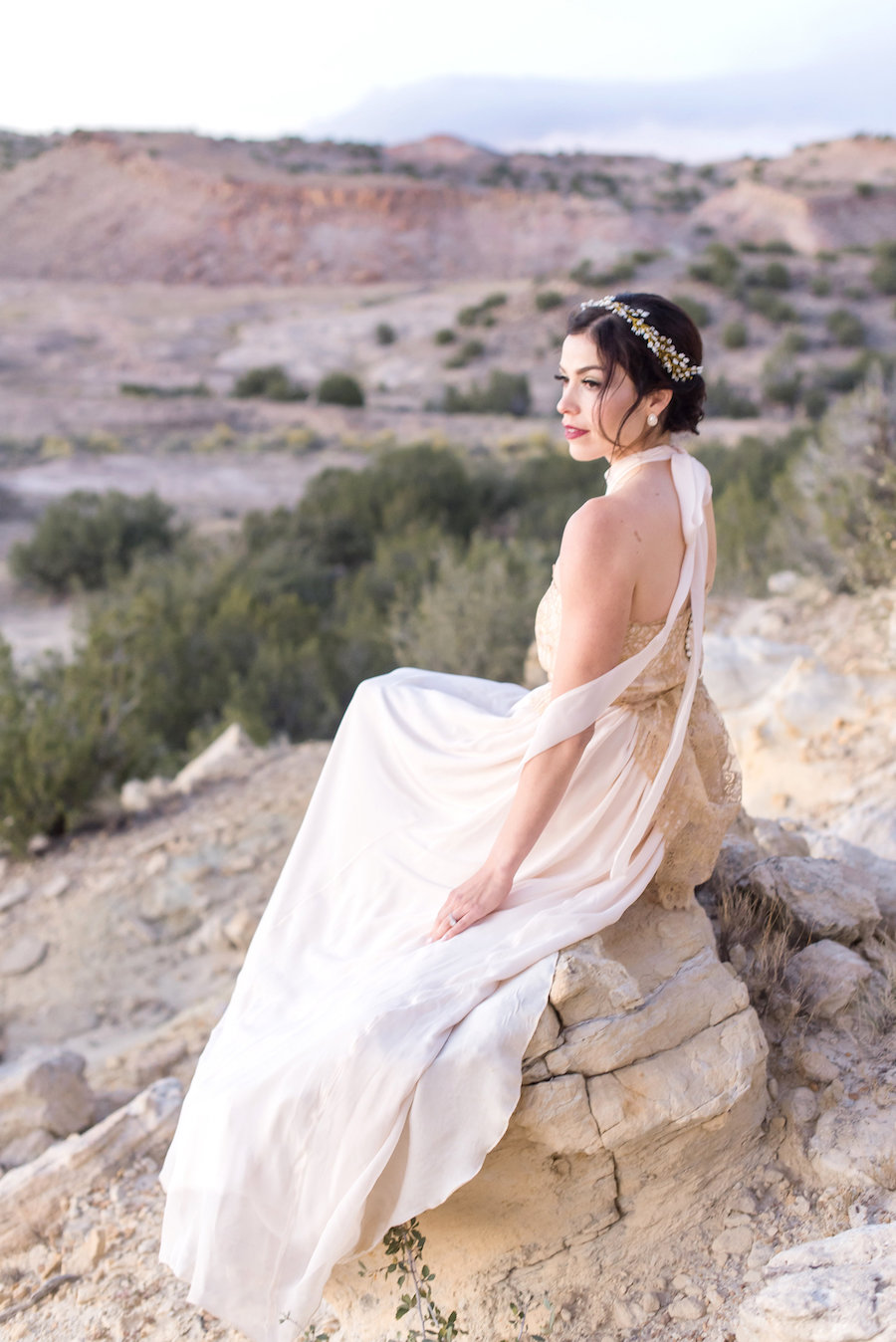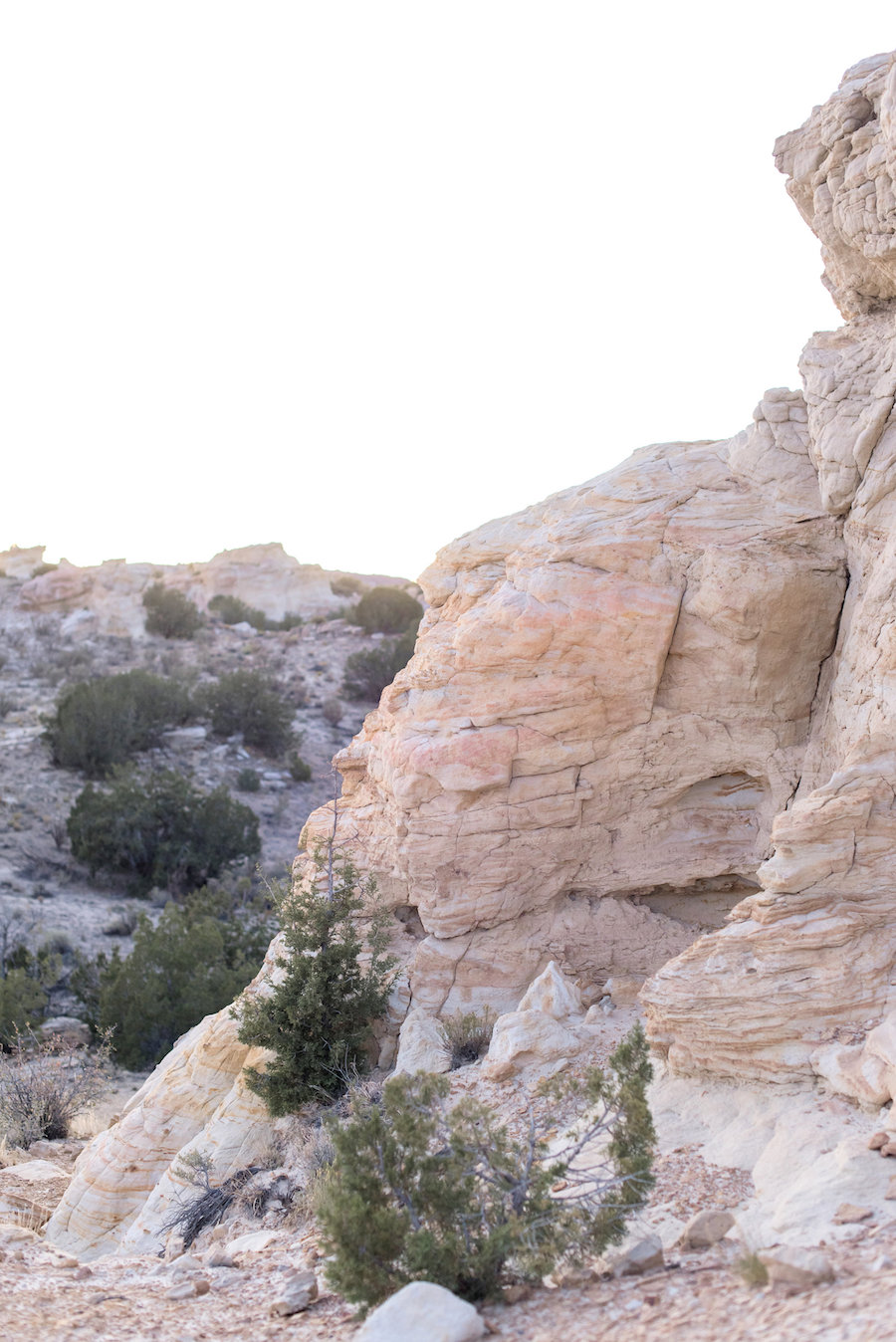 Photography + Concept | Maura Jane Photography
Gown | Teresa Romero Atelier 
Floral | Table and Vase
Hair + Makeup | Genica Lee, Makeup Artist
Furniture | Darling Details
Ribbon | Desert Garden Silk