Recently, we've been chatting a lot about how to plan your wedding during a pandemic using tools like Pinterest and our expert-approved tips & tricks for engaged couples. Which is all important stuff, for sure!
But today, we'll be honest, we're more interested in our first passion. (The one that comes before our passion for helping local couples plan the perfect wedding in New Mexico.) And that is, of course, actually swooning over the real weddings that use our beloved New Mexican backdrops!
So, saddle up, because we're about to get real sappy over Nanda + Greg's love story, which was captured by locally-adored wedding photographer Coryn Kiefer.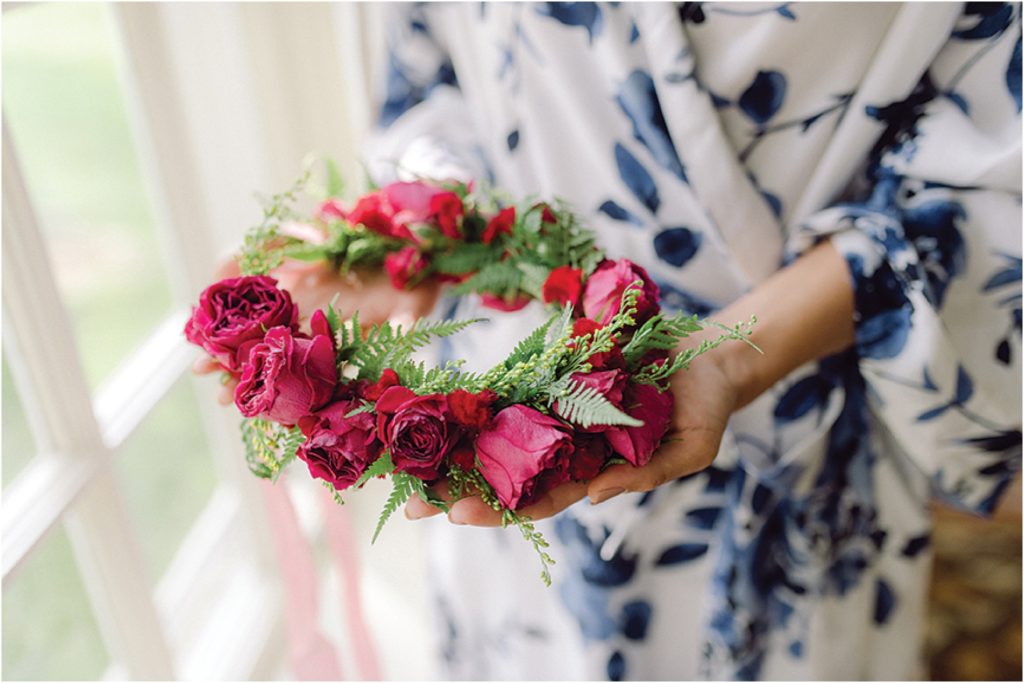 Nanda + Greg are the perfect couple for us to transition out of our advice-giving mindset and into our appreciating-beauty frame of mind. For all the difficulties this past year threw at them, they still managed to have not only a beautiful and special wedding ceremony, but a pandemic-friendly one, too!
Nanda's southwestern-boho lace gown perfectly complimented the classic farmhouse-chic details of Los Poblanos, the organic lavender farm and wedding venue where they said their vows. Greg, sharp as ever and with coordinated pops of magenta, wore his black and white, classic tux alongside his bride.
One thing that 2020 taught us all is that a wedding does not have to be big to be wonderful. As a photographer and lover of classic beauty, Greg and Nanda's Los Poblanos elopement was a high point of our 2020 wedding season. The couple traveled in from Washington, DC to get married in New Mexico where Nanda is from and much of her family still resides. Though originally planning on a larger wedding, this sweet couple found just what they needed at Los Poblanos.

Coryn Kiefer Photography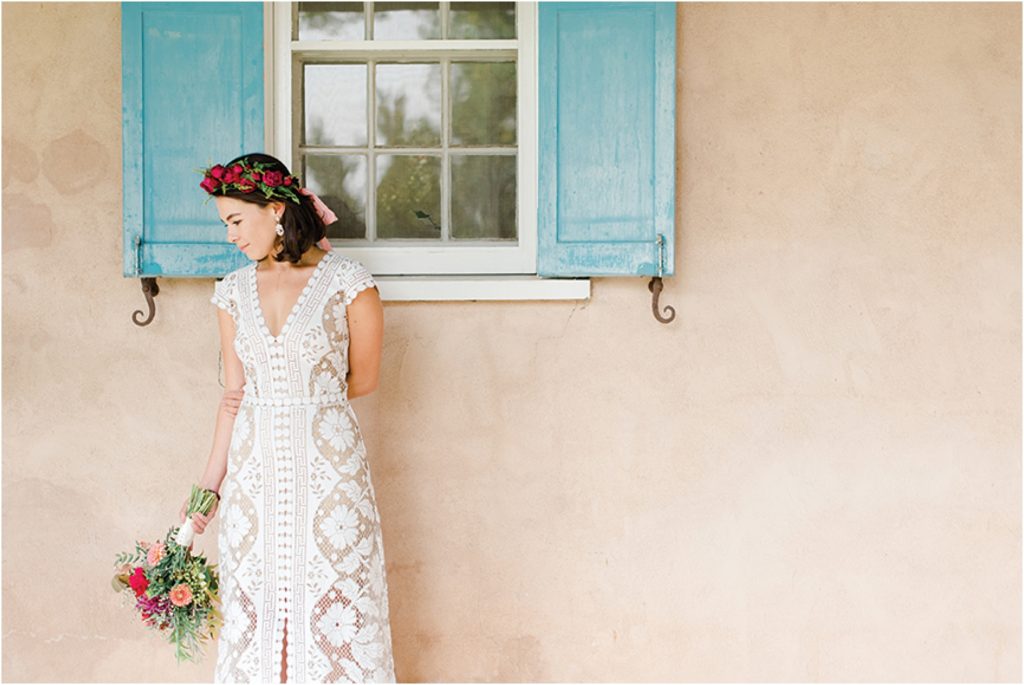 The couple, with most of their guests on Zoom and just a few loved ones near, began the next chapter of their life during one of the most complicated times of most our lives. Yet, rather than being informed by the surrounding struggles, Nanda + Greg's intimate wedding ceremony stood out as a sweet, heartwarming respite, offering a little love and light to all of us.
Due to COVID-19 Los Poblanos offered a sweet elopement package that we decided would be perfect for us. We had a tiny ceremony saying our vows in front of our friends and family via Zoom. We said a toast with our five guests to a happy and loving marriage, and then enjoyed a very romantic chef's dinner for two on our wedding night. The event team at Los Poblanos was amazing. Taking care of even the smallest details so I could spend our wedding day morning enjoying the beautiful grounds with my mom and getting ready. It was sweet, romantic, and full of love. Greg and I know we are so fortunate to have been able to celebrate with a few close loved ones.

Nanda, newlywed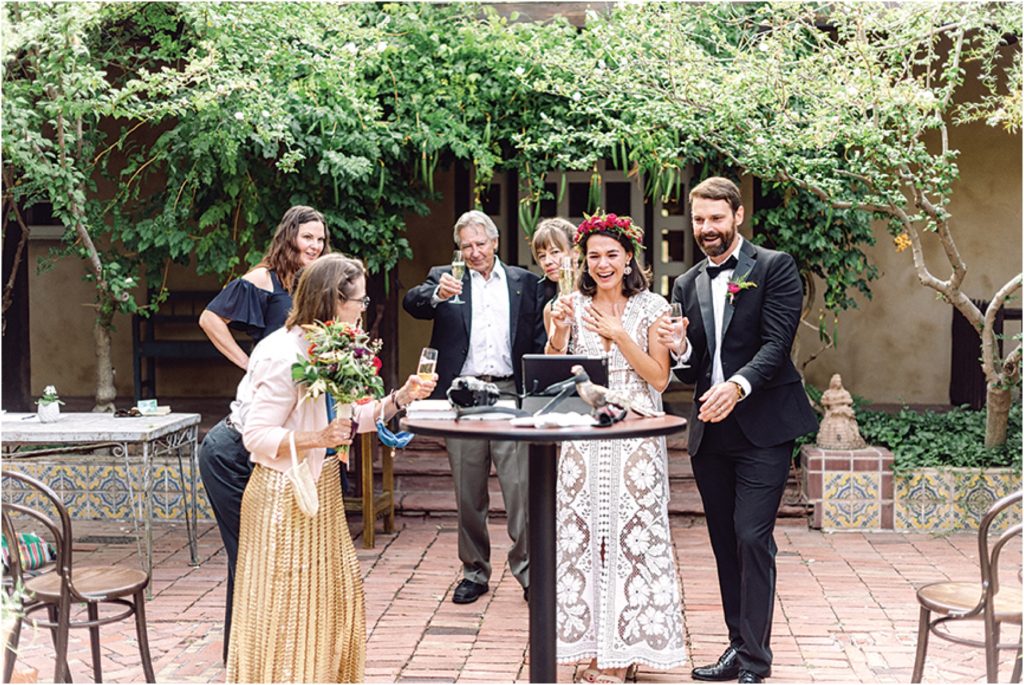 Thank you, Coryn Kiefer Photography, for capturing these beautiful moments! Gratitude to the happy newlyweds as well, for allowing us to share your love story and spread a little hope on this fine day.