The rumors are true. Wedding Collective New Mexico's famously purse-sized, locally-focused, all-in-one wedding planning magazine is HERE, in the flesh!
(Or in the ultra soft, deliciously flippable paper, if we're being anatomically correct.)
Now on the streets of Albuquerque and Santa Fe, the Spring/Summer edition of WCNM's print magazine is packing a real punch this time around. Because, as much as we try to make online wedding planning simple and straightforward with our directory-style vendor categories and streamlined digital tools, let's be real. It's hard to plan a wedding only online!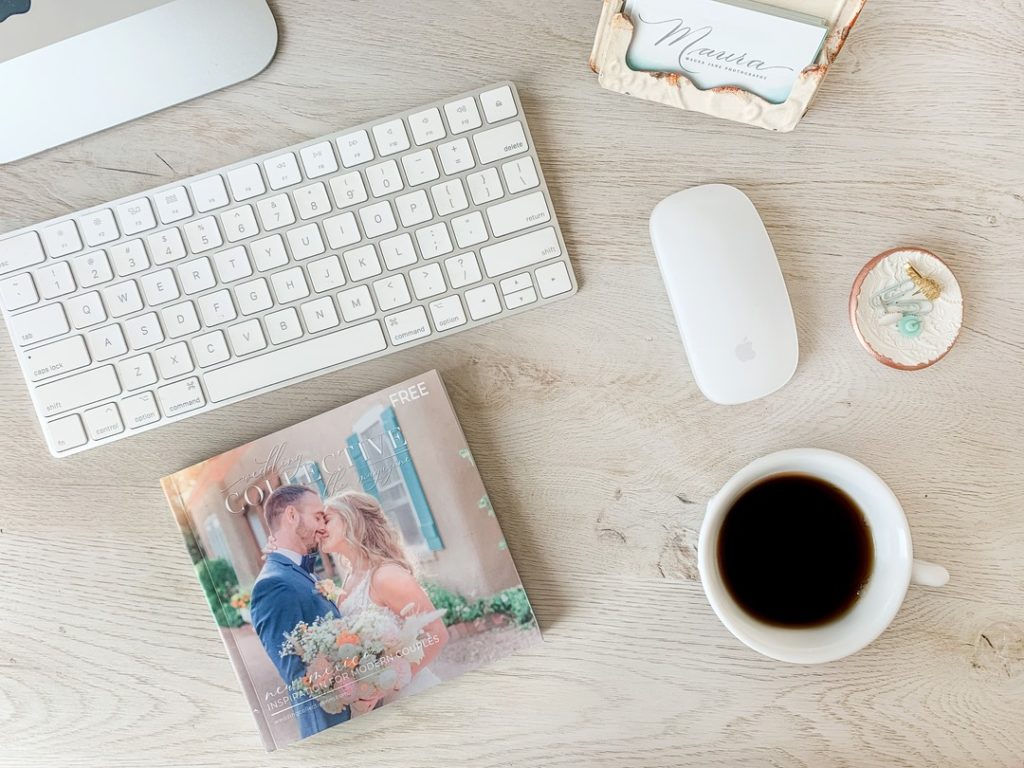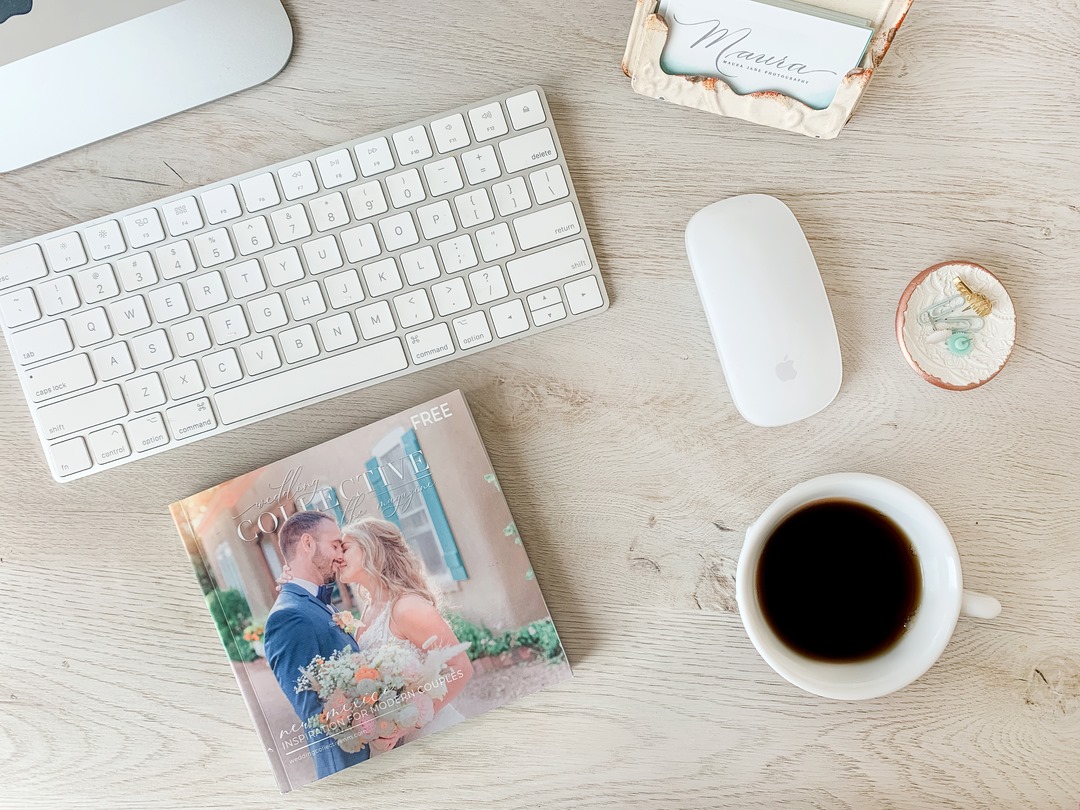 The endless scroll of information and inspiration to explore on your computer or phone has its perks, that's for sure. (Like wedding planning on your lunch break – we've all been there, right?) But nothing compares to having something real to hold in your hands – especially when that thing you're holding has contact information for all the BEST local wedding professionals, secret industry-expert tips, and gorgeous content from real, local styled shoots and weddings.
Plus, there's something super extra special about this particular run of the print magazine. Remember its aforementioned perfect purse size? We've made it even better!
With a little bit of extra space on either side, this magazine is still small enough to toss in your purse or backpack & take with you on the go. Only now, you have room to crack open the spine, make some notes, and really engage with the lovely content that your local wedding pros have put together for you. Pretty sweet, right?!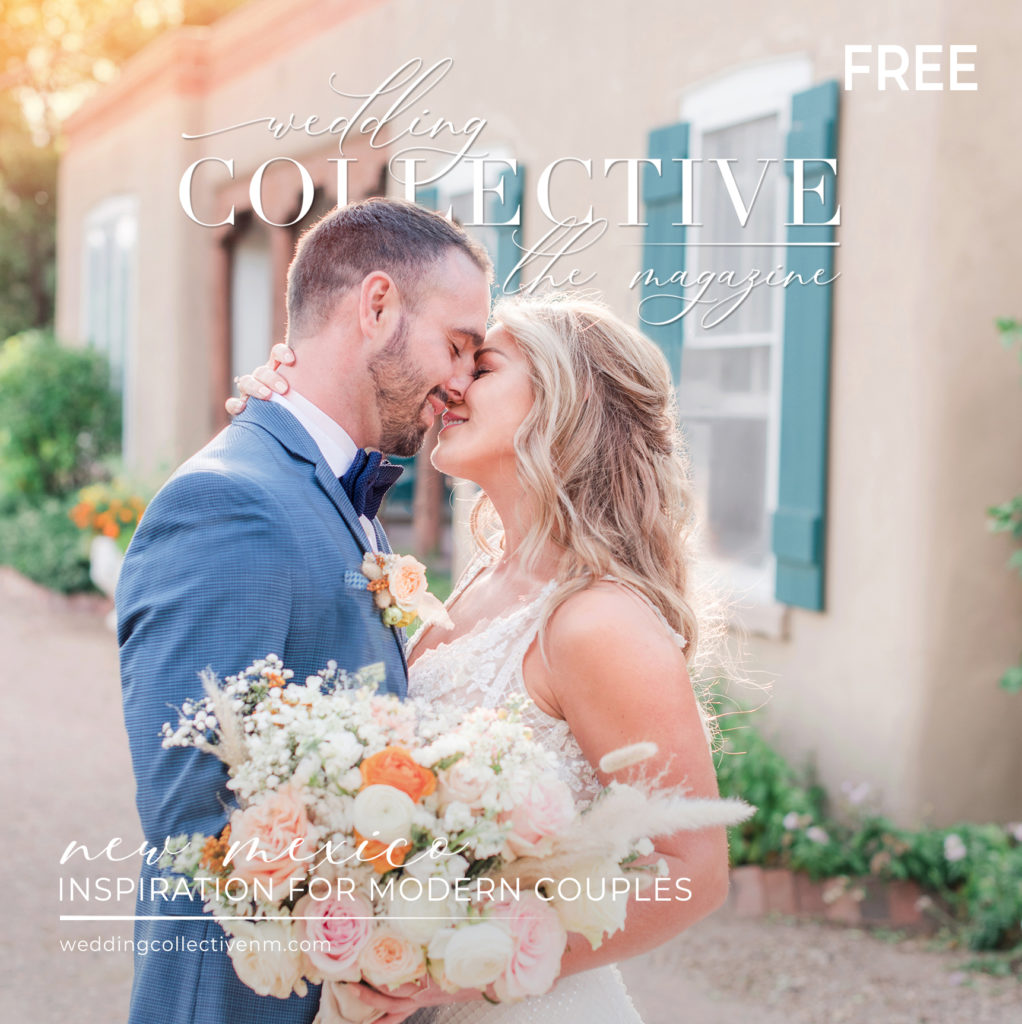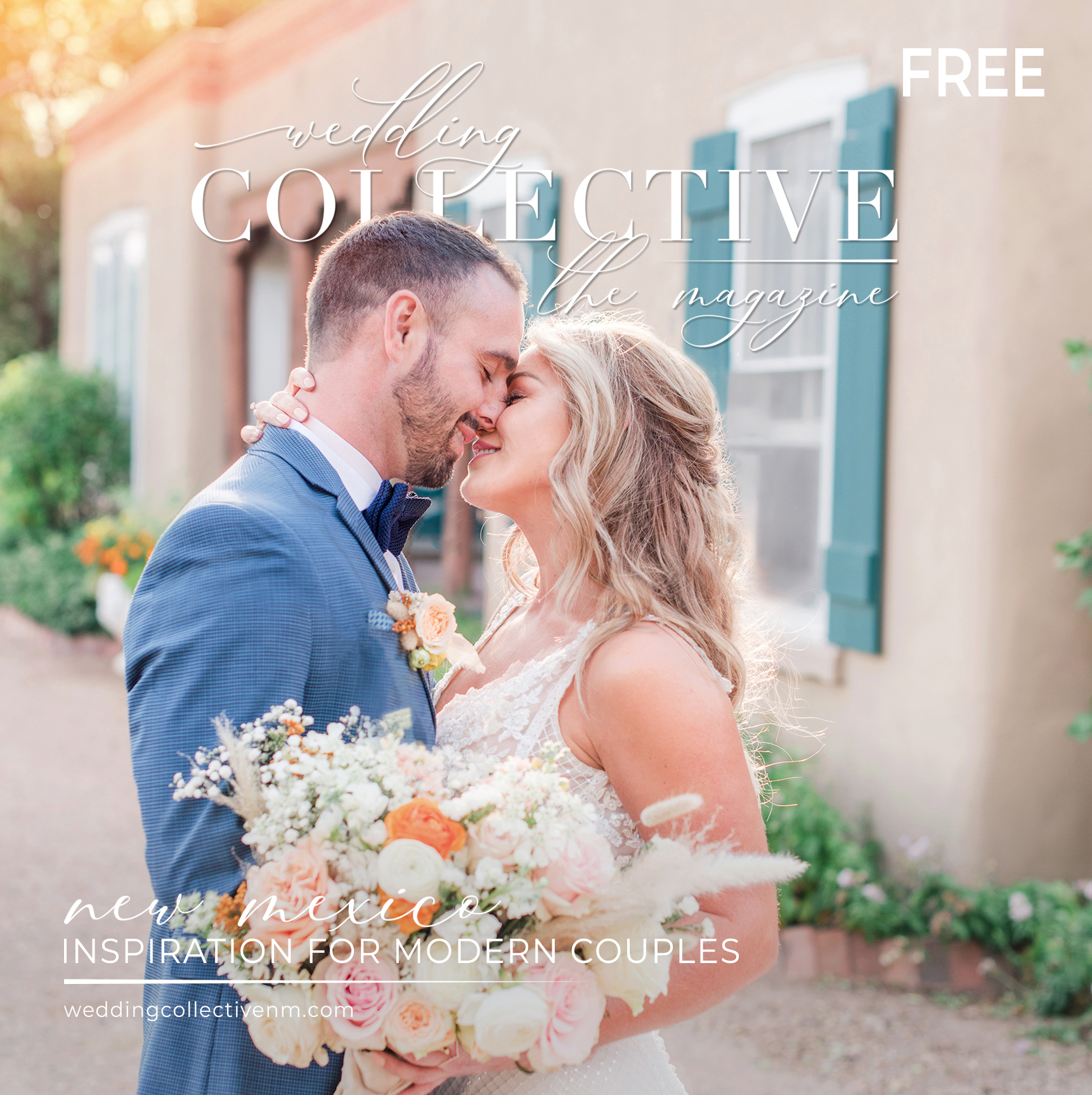 Like always, that lovely content is not only from the people in New Mexico who are making the wedding scene here so great, but it's also fresh, new, and season-specific. So if you've already grabbed a WCNM print magazine from one of our hundreds of distribution partners around town, have no fear! You can still update your collection with this one & expect to find eye candy, giveaways, and vendors you've never seen before.
Lastly, in case you didn't already know: it's free. As in, 100%, completely, zero-dollars-and-zero-cents FREE. So yeah, let's get you your own copy! You can click right here to have one mailed directly to you, or click here to check out all the magical places in town where you can pick one up in person.