"Before the Victorians, the Romantics tried to make sense of our world by feeling."

– Carissa Simmons Moore
Imagine soaring over an enchanted landscape filled with otherworldly formations and sandy pathways weaving in and out of canyons. Here, in the the Bisti (DE-NA-ZIN) Wilderness, the sunset covers the lands in a blanket of soft purple light. There's no sight of humanity for miles and miles, and for a moment you might actually believe you've landed on another planet. It is the ideal place for dreamers and romantics alike, and the ideal place for a styled wedding shoot.
New Mexico casts a spell on anyone who crosses her borders, it's no wonder that we locals jokingly call it the "Land of Entrapment"– who would want to leave after witnessing the glory that surrounds them? The scenery combined with a rich culture fill the air with romance. For Terese Rose Designs, this astounding combination inspired a Victorian styled wedding shoot in the Bisti (DE-NA-ZIN) Wilderness in New Mexico.
The idea was to take a Victorian bride and set her in the middle of a stark almost barren background. We respect that each bride has her own vision, her own dreams and desires; Terese Rose Designs works with each bride to help express her individuality. 
Terese Rose Designs created the perfect contrast between the roughness of the landscape and the fragility of the bride's gown. The dark designs set against the earth tones of the environment invoke contrast, drama, and romance. When we look at the photos from the shoot by Carissa + Ben Photography, we are simply mesmerized. The outer-worldly presence of the hoodoos lurking in the background while the Victorian-style couple remain the center of attention is like nothing we've seen before. New Mexico seems to do this time and time again, becoming a place where the past and the present collide.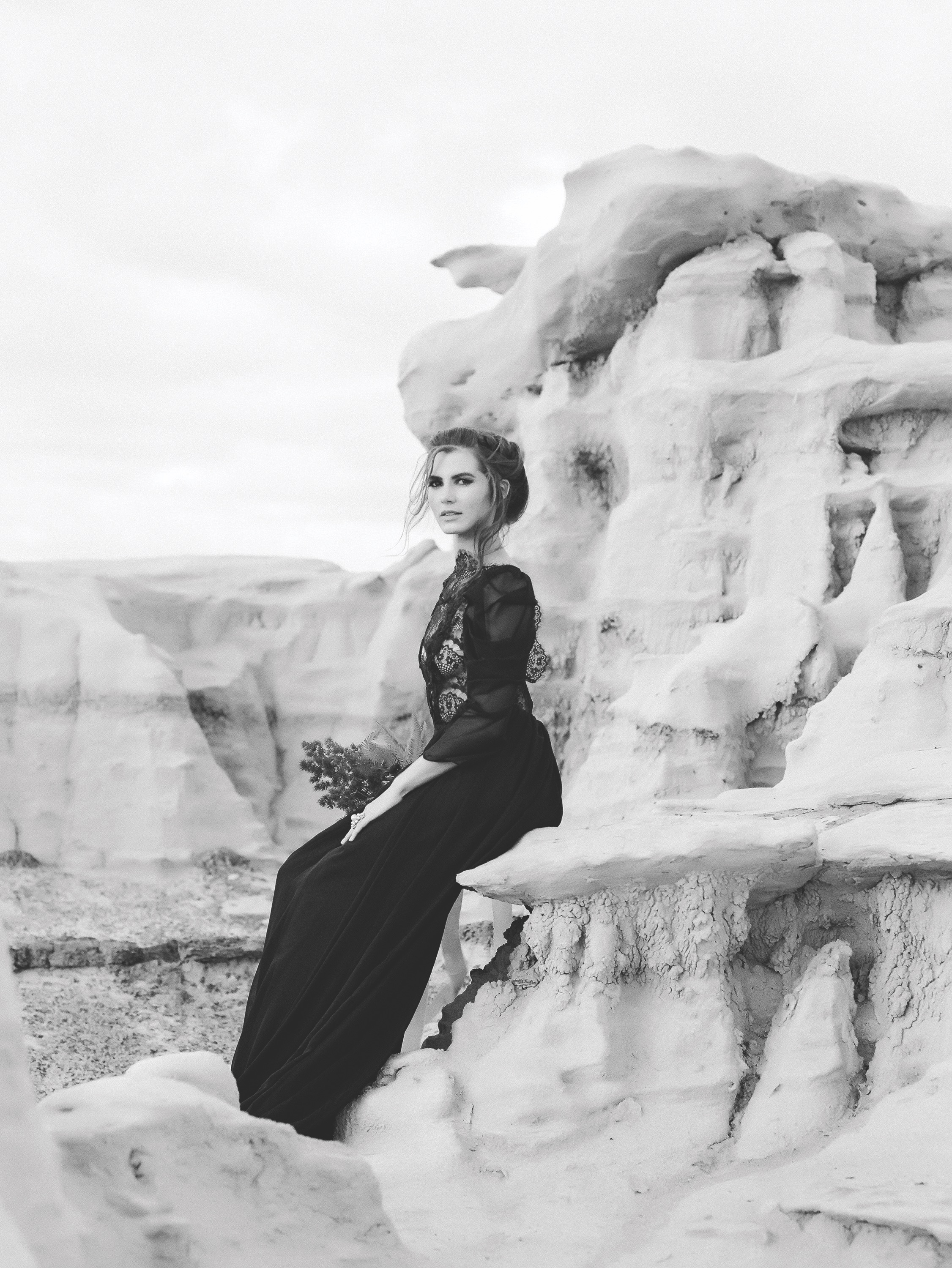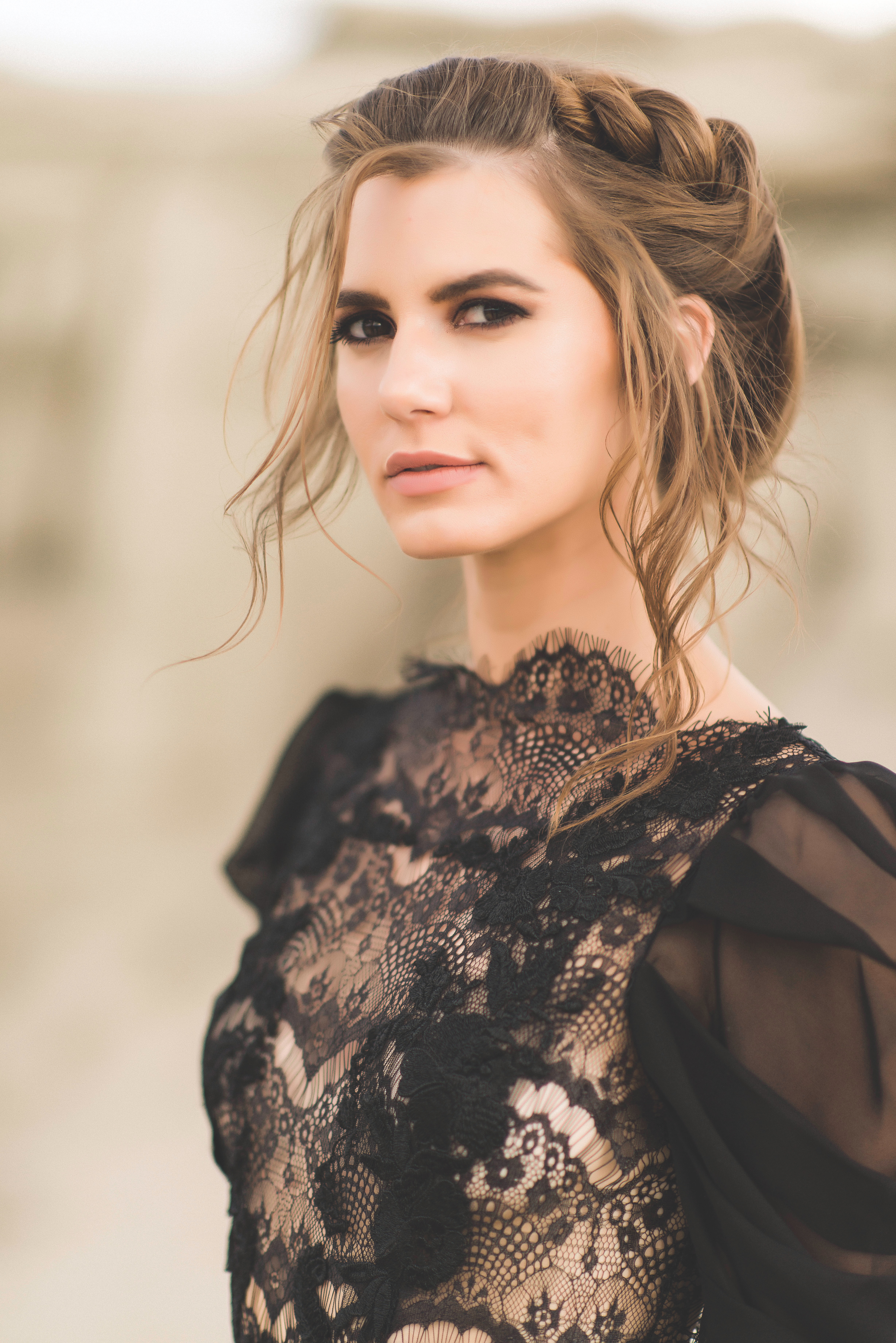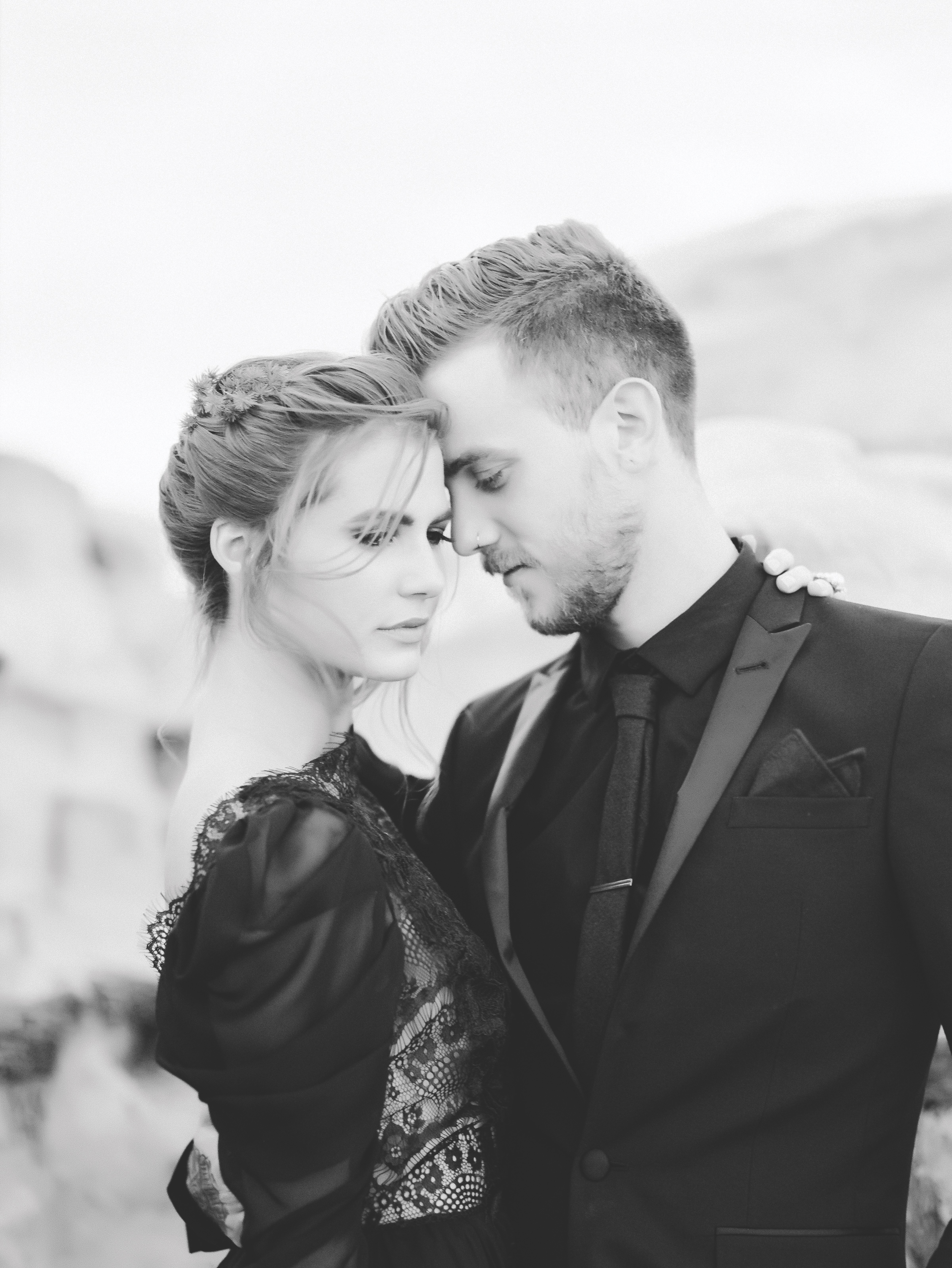 The tablescape is decadent and rich in color and in substance, creating that mirage in the desert. The juxtaposition of the vibrant florals against the neutral pallet tied it all together. The bride and groom are off in a faraway world of their own creations and breaks out of the conventional norms.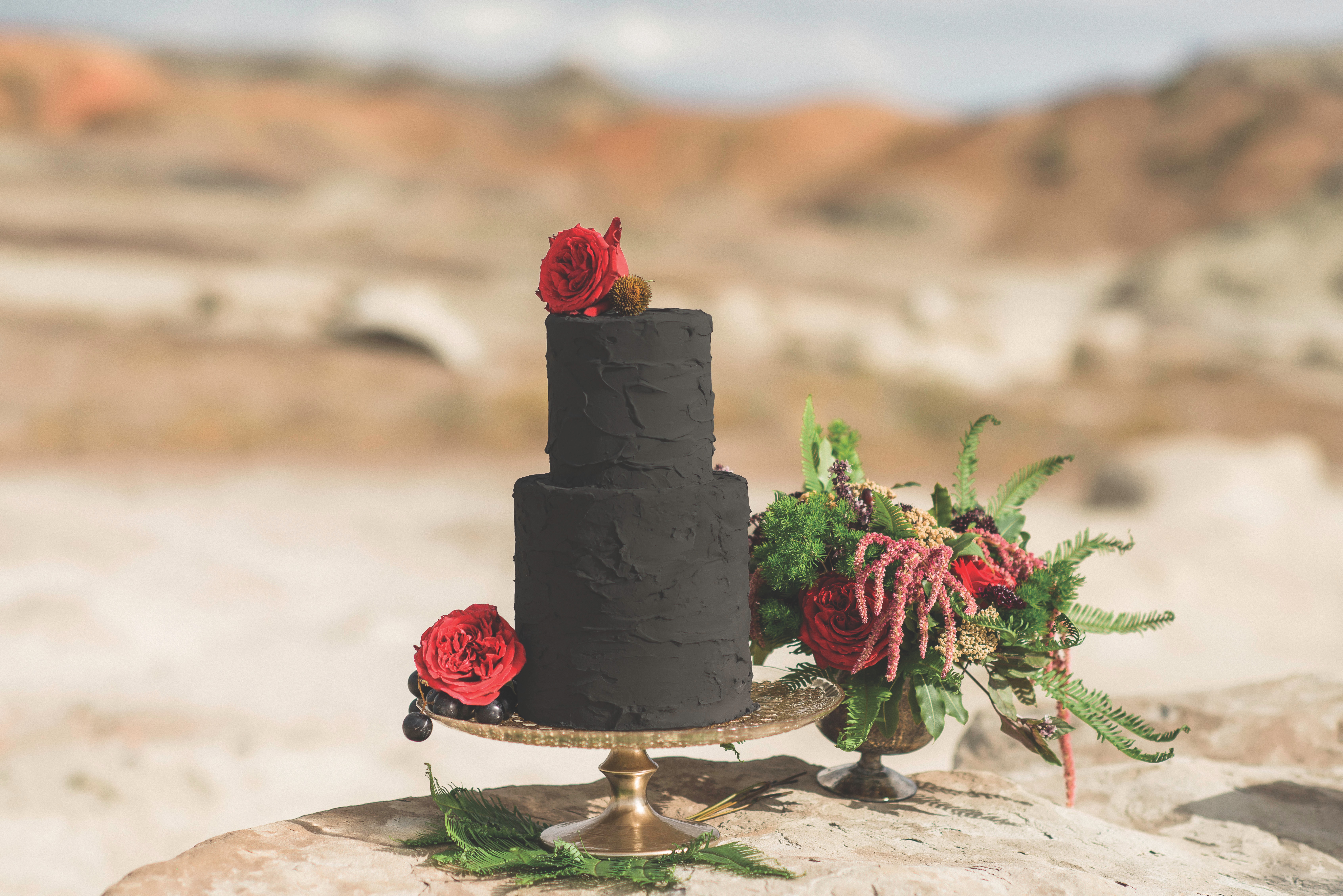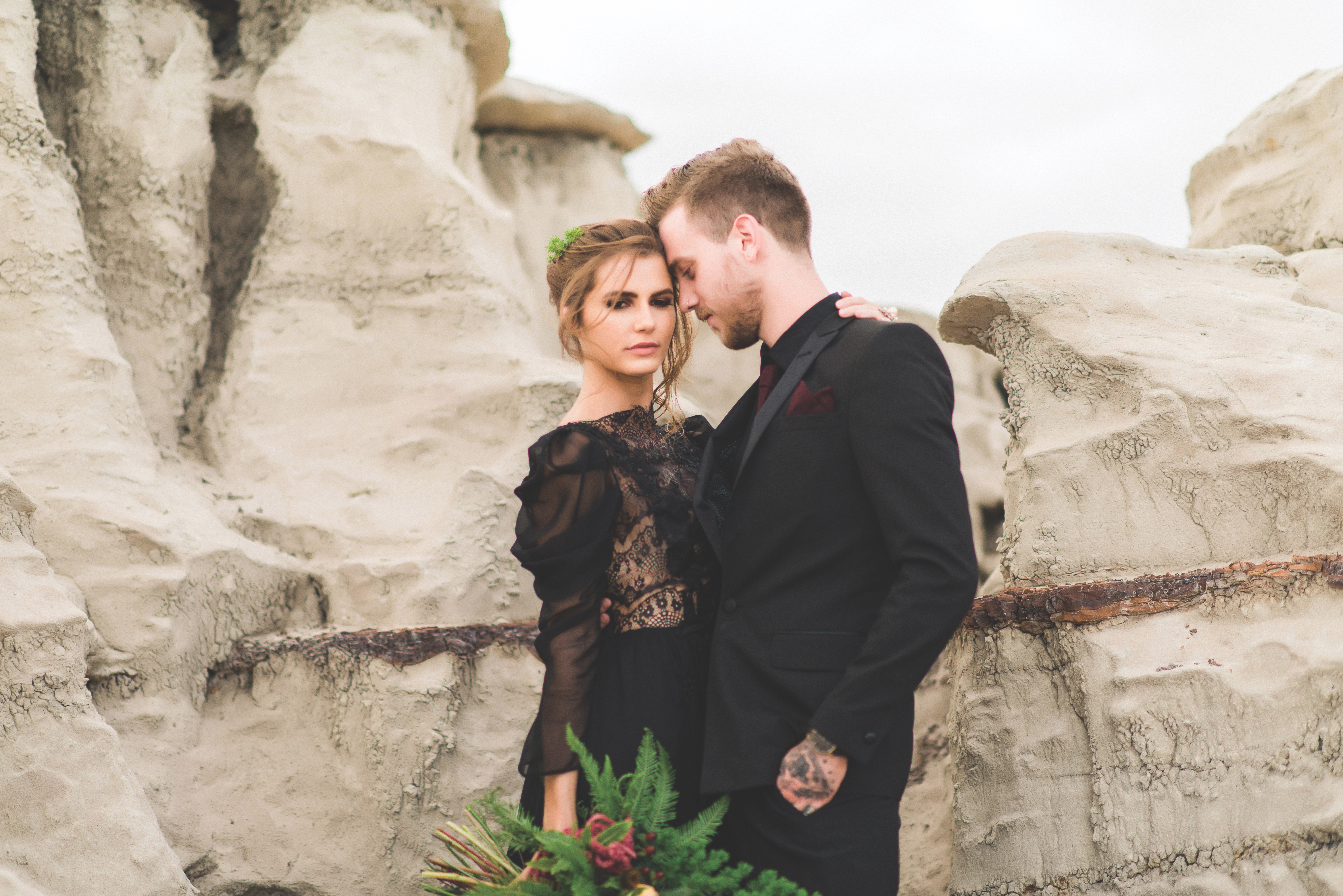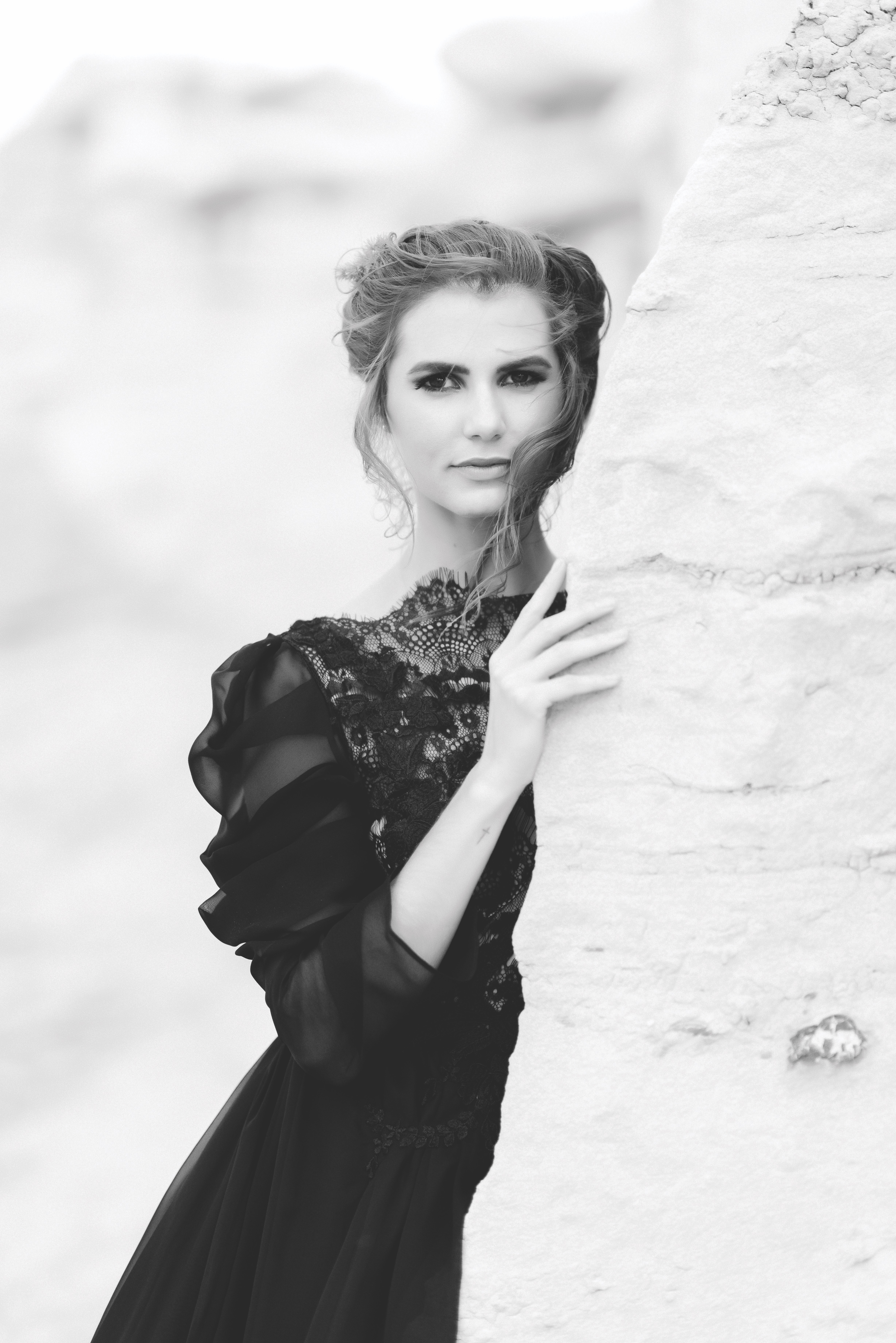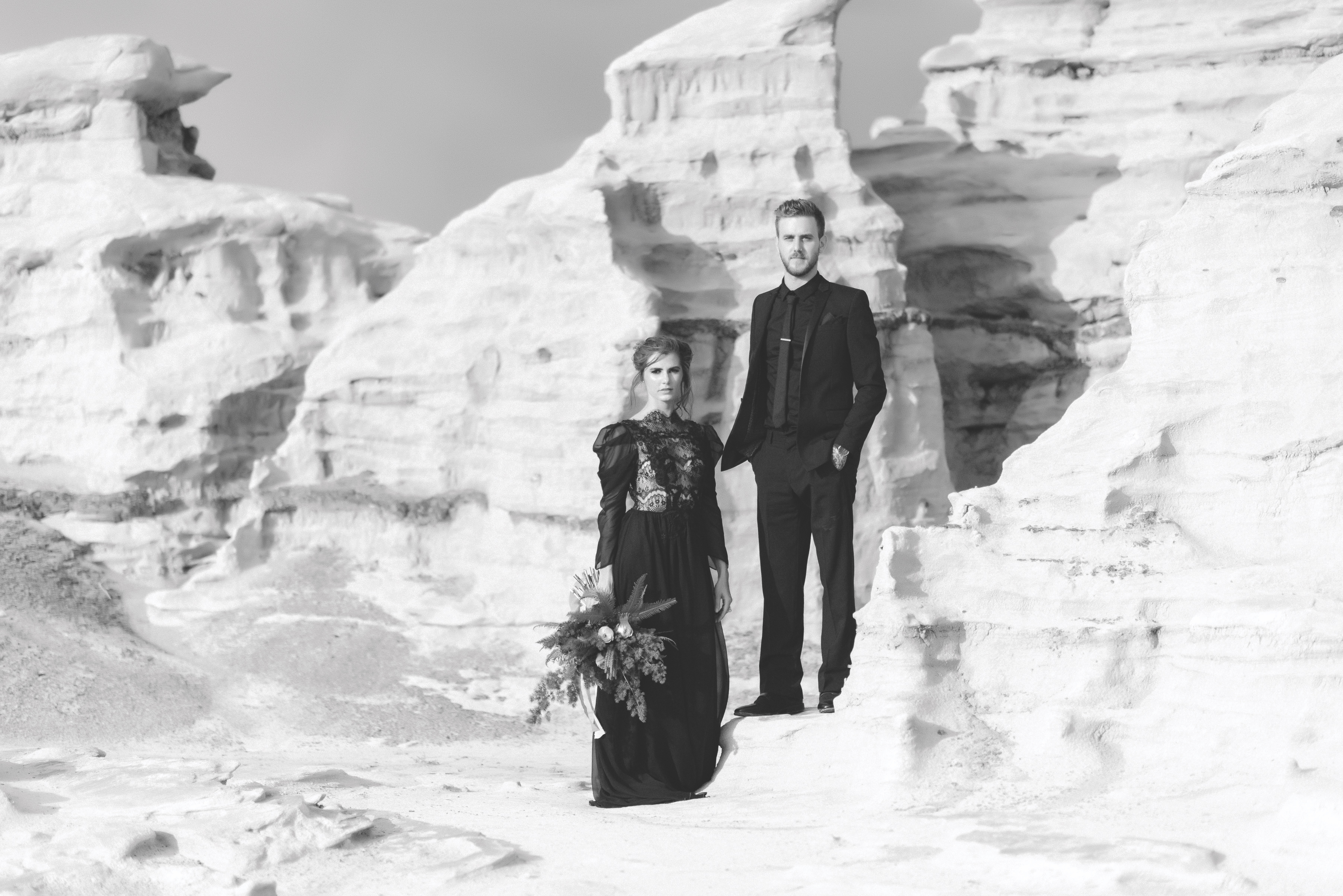 Bride's Wardrobe: Terese Rose Designs
Concept + Photography: Carissa and Ben Photography 
Models: Mara Anderson + Justin Lauer 
Hair: Hairpins and Scissors 
Makeup: Betty Rose By Alanna 
Floral: Hong-Elder Flower Farm 
Silks: Desert Garden Silk 
Styling: Orange September: An Event Company 
Dishes: Anthropologie 
Cake: Carissa and Ben Photography