Your wedding day is going to be one of the most treasured days of your entire life – and with the help of our favorite local wedding cake shops, it's also going to be the sweetest! When we think "wedding", we think about some of the most anticipated moments during the special day: the bride walking down the aisle, the groom's reaction and, last but not least, the cutting of the cake. Who doesn't love to see the happy newly-weds smash their beautiful cake into each other's beautiful faces?!
I think we can all agree that wedding cakes are a true work of art from the delicious ingredients on the inside, to the intricate details on the outside. Stylized color palettes and detailed personal touches make any wedding cake feel like it was made only for you – with love!
Between venue scouting, dress shopping and dozens of other necessary wedding planning tasks, picking out a wedding cake can seem like just another daunting challenge. However, these local sweet-tooth experts will make it a piece of cake (literally)!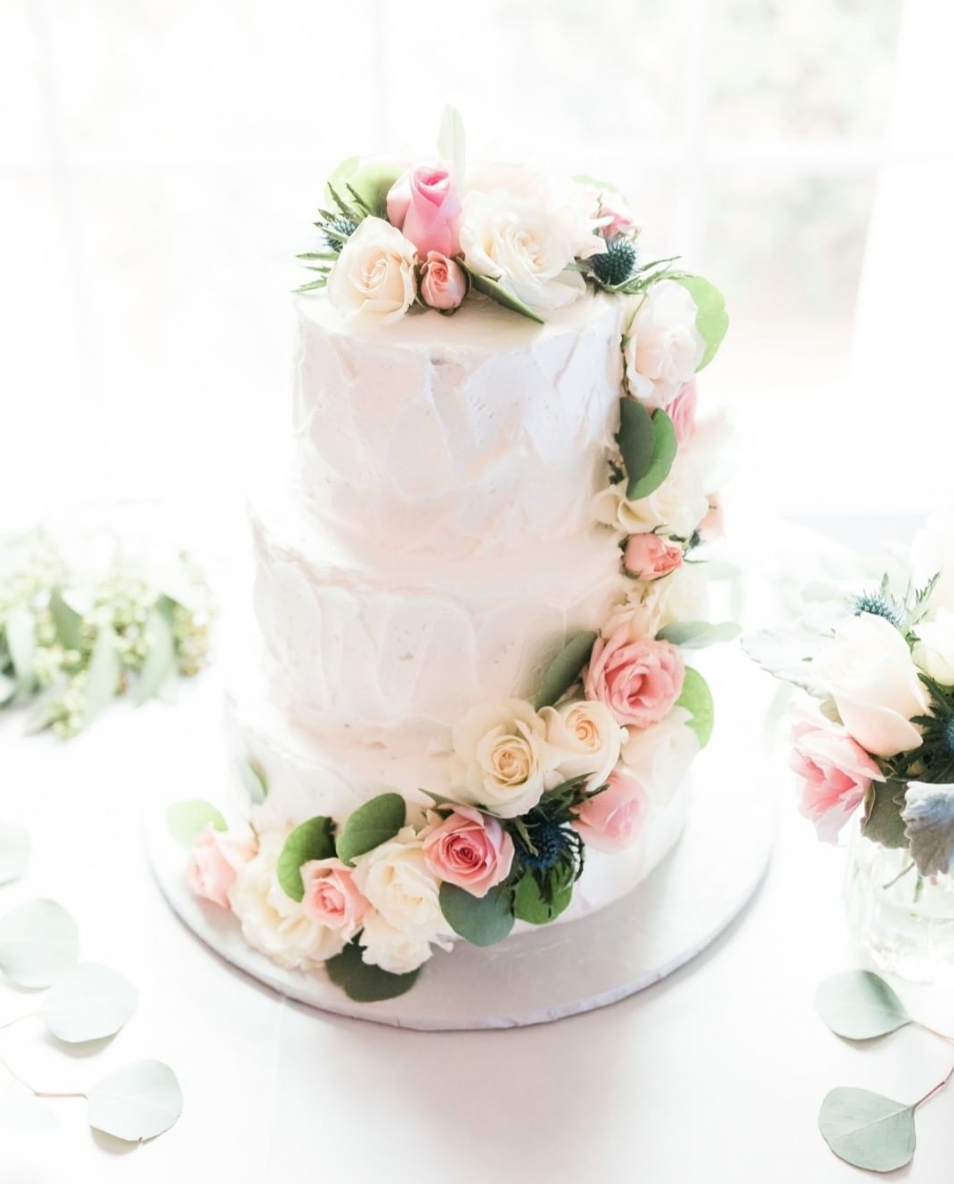 We were invited to sample the cake. Birdie talked us through the different tier and flavour options, and we conferred so she could get an understanding of our colour/decoration needs. Birdie worked with our florist to ensure the arrangements were in place for the floral topper. The cake was delivered on time, it looked great and tasted delicious! We had a three-tiered round cake with colours and decorations chosen by us and a plain sheet cake, and we were able to have two different flavours (chocolate and vanilla). The cake was definitely the tastiest we had tried in Albuquerque.

– Jamie, Local Bride
If you're looking for a cake shop that offers pretty much everything, whether it be conventional or something completely out of the ordinary, then you're in the right place! Locally owned and operated by Birdie, The Cake Boutique is conveniently located on the Westside of Albuquerque for you to stop in and explore all of their breathtaking options. You can learn more about the shop and how to get in contact with them here.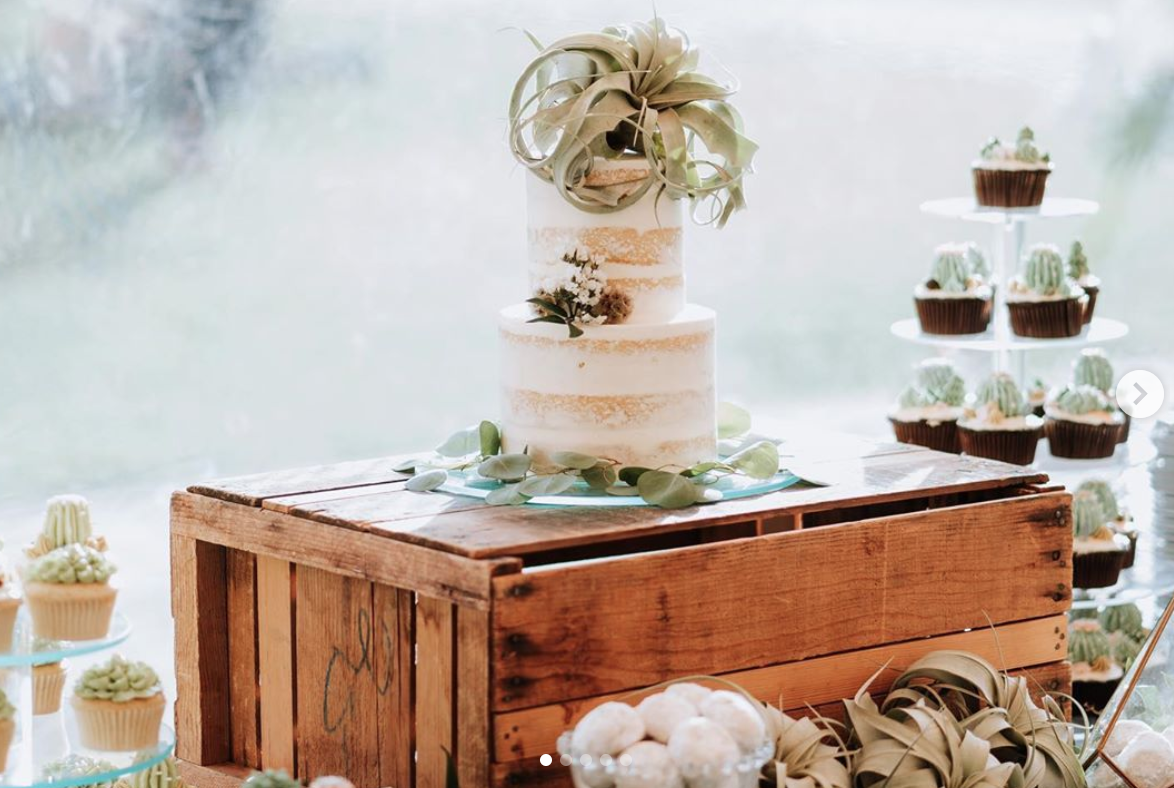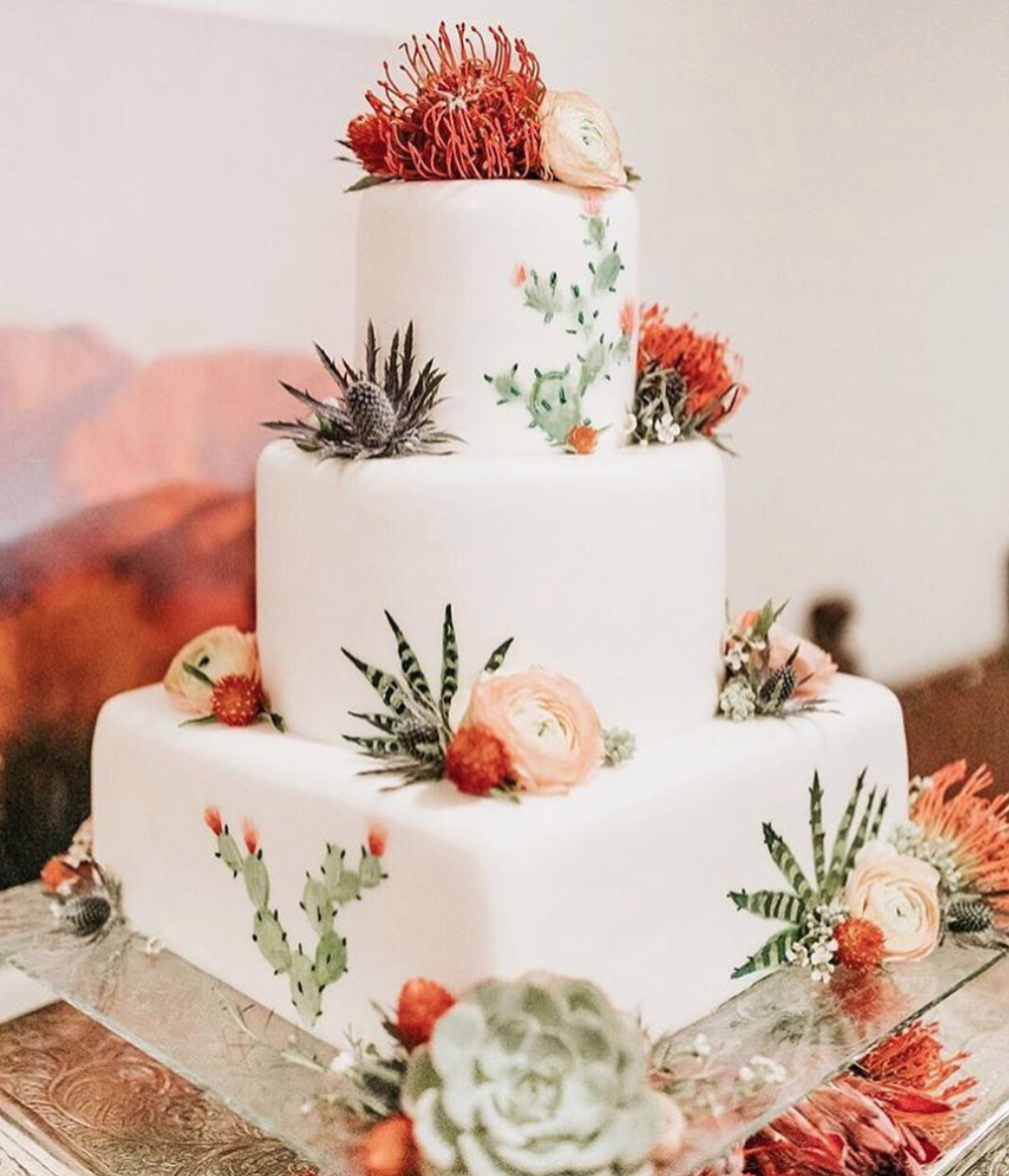 Zara has the perfect eye for creating stunning work. Her cake artistry is unparalleled… From cupcakes to 5 tiered masterpieces, she CAN create ANYTHING you can IMAGINE! From the moment you arrive in her artistic space until the moment your creation is presented, she is simply magical.

-Devonna, Local Bride
Here at Perfect Wedding Guide, we are clearly obsessed with our state – and Maggie's Cakes so perfectly represents the southwest in all of its glory. From simple and chic Earth tones to vibrant blush bursts of color, this shop has everything you could dream of. You can find Zara, the artist behind the cakes, and your future delicious creation at her Santa Fe shop. You can find more information here!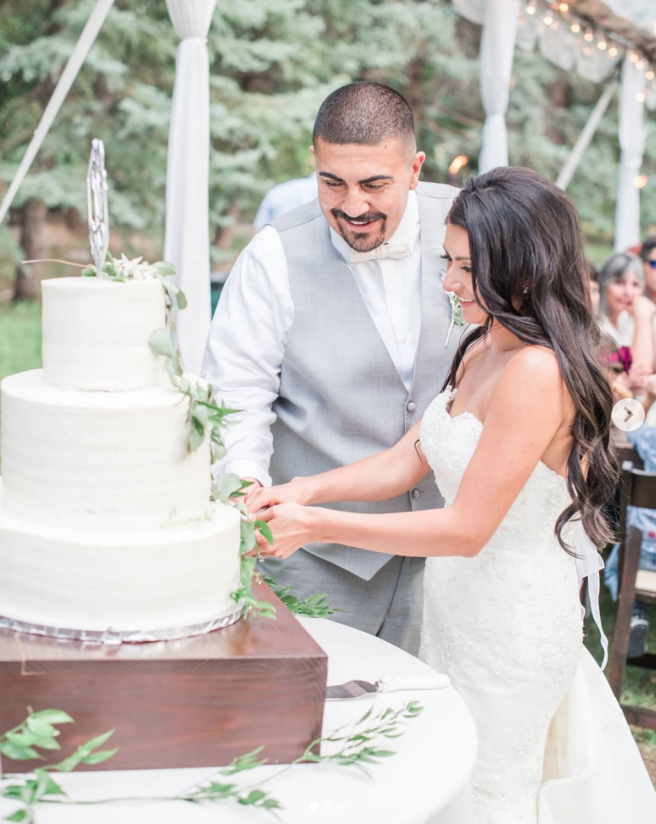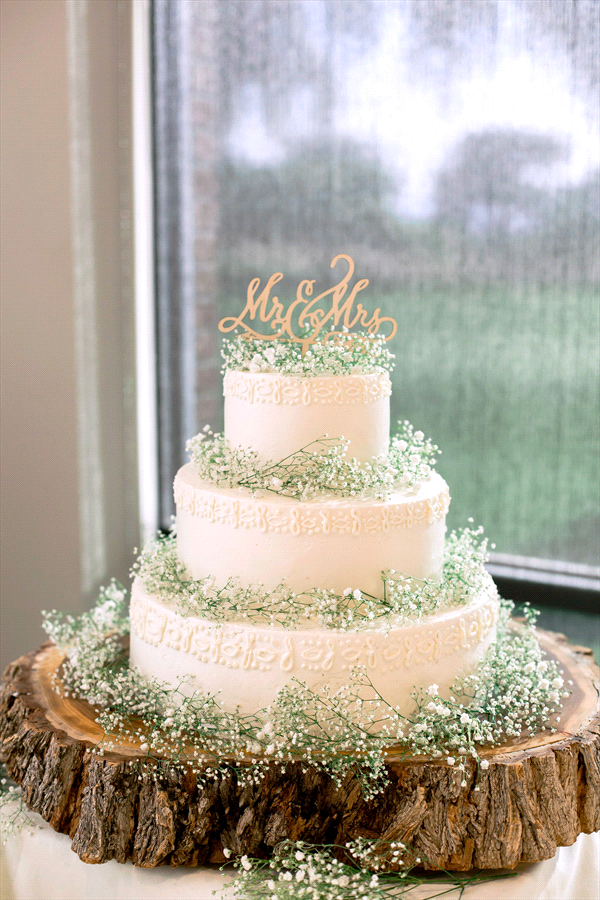 I had Les Blonde Bakery make my wedding cake and my daughters first birthday cake. They were better than I imagined! The frosting was my favorite (and I am not a frosting person!) Not only was the cake DELICIOUS, but Kerian was wonderful! I will absolutely be ordering more cakes!!

– Michelle, Local Bride
Wedding cakes, cupcakes, desserts galore! Les Blonde Bakery is well versed in the world of sweet things, and just looking at Kerian's elegant baked goods makes our mouths water. Their unique displays and cake toppers are reason enough to stop by the bakery and see for yourself what makes Les Blonde Bakery so special! You can learn more about how to get in contact with them here.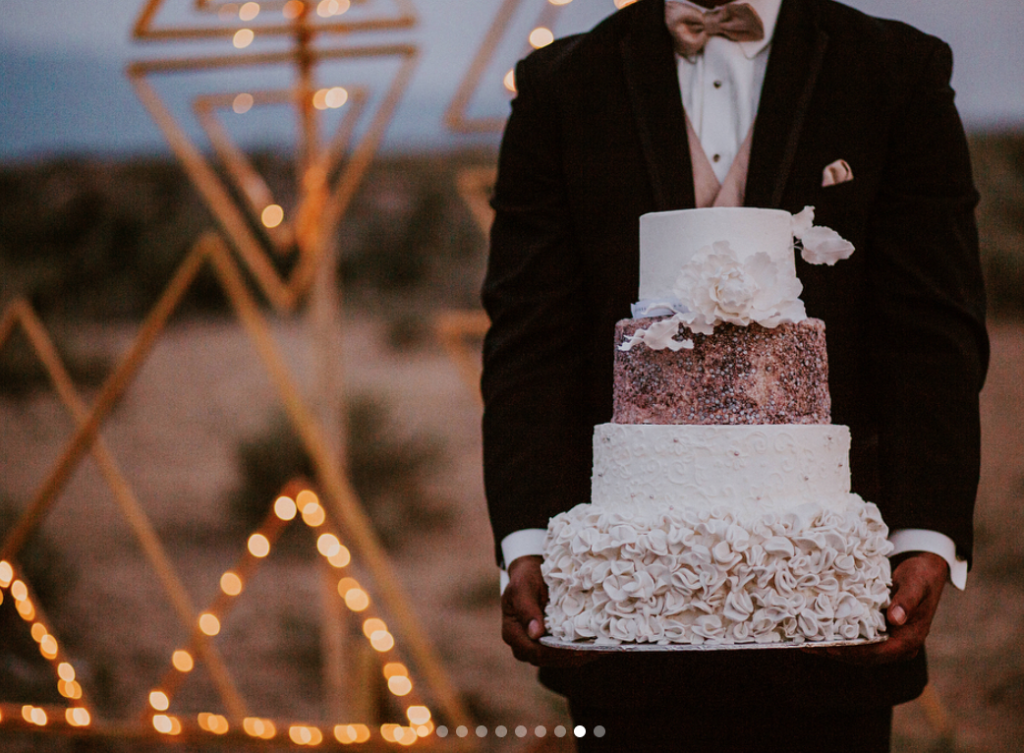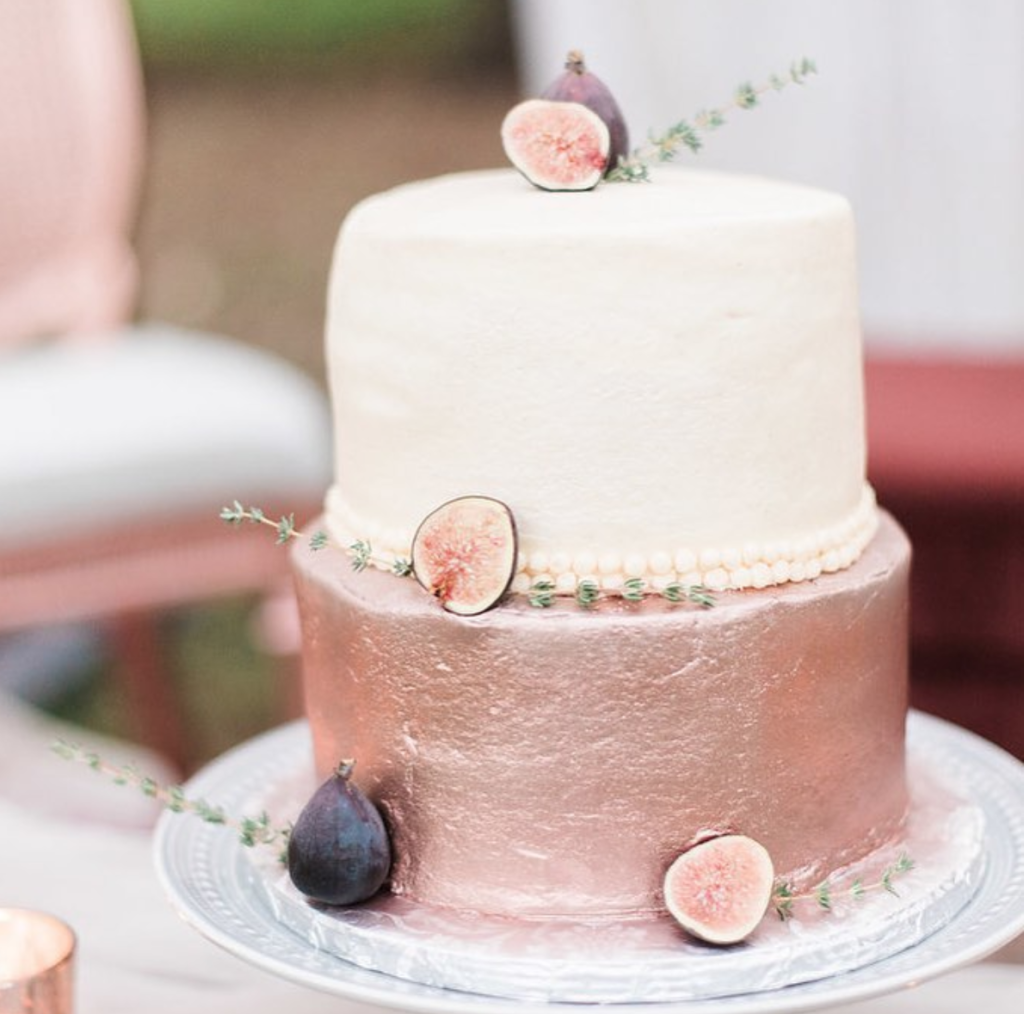 I spent many weekends tasting cakes before I decided on SmallCakes. They have a great selection of flavors and we received so many compliments on our cake. I knew I could trust them with our cake and they proved themselves on the day of our wedding.

– Romilly
Last, but certainly not least, SmallCakes focuses on creating a diverse range of cakes that look almost too good to eat. Just look at those colors… and that texture! *Heart eyes* From cupcakes to wedding cakes, there are options for everyone. Stop by their shop in Northeast Albuquerque to take the next step in ordering your cake for your wedding day, or visit them here!