I'd like to say that fate put these two in the same place at the right time.  They met in St Louis, half a world away from Toby's home.  And there in that city was Dan – and they say they knew right away that it was something special.

Kayla, Kayla Kitts Photography
If you didn't know already, our little perch in the New Mexico wedding community happens to be right in between local engaged couples and the wedding professionals who serve them. So, luckily for us, we've been able to watch some serious magic happen in our desert state. Which, you might be thinking something along the lines of: come on, it's weddings, love, and celebrations, so of course incredible, heartwarming, and tear-jerking stories come to Perfect Wedding Guide pretty much every day.
But what we want to chat about today is a more subtle kind of magic — like whatever unidentifiable force brought Toby and Dan together, and then together again with Kayla Kitts Photography. Because this trend of somehow managing to find the exact vendors who vibe with a couple's personality happens all the stinking time here. Is it something in the air, in our Land of Enchantment? Maybe.
Or is it because engaged couples actually have a surprising amount of resources to make connecting with local small businesses who have dedicated their talents to weddings a bit easier? Also maybe. Or perhaps it's a combination of both, or something else entirely. What matters, and what keeps our heart here in the wedding world of New Mexico, is that it happens so frequently.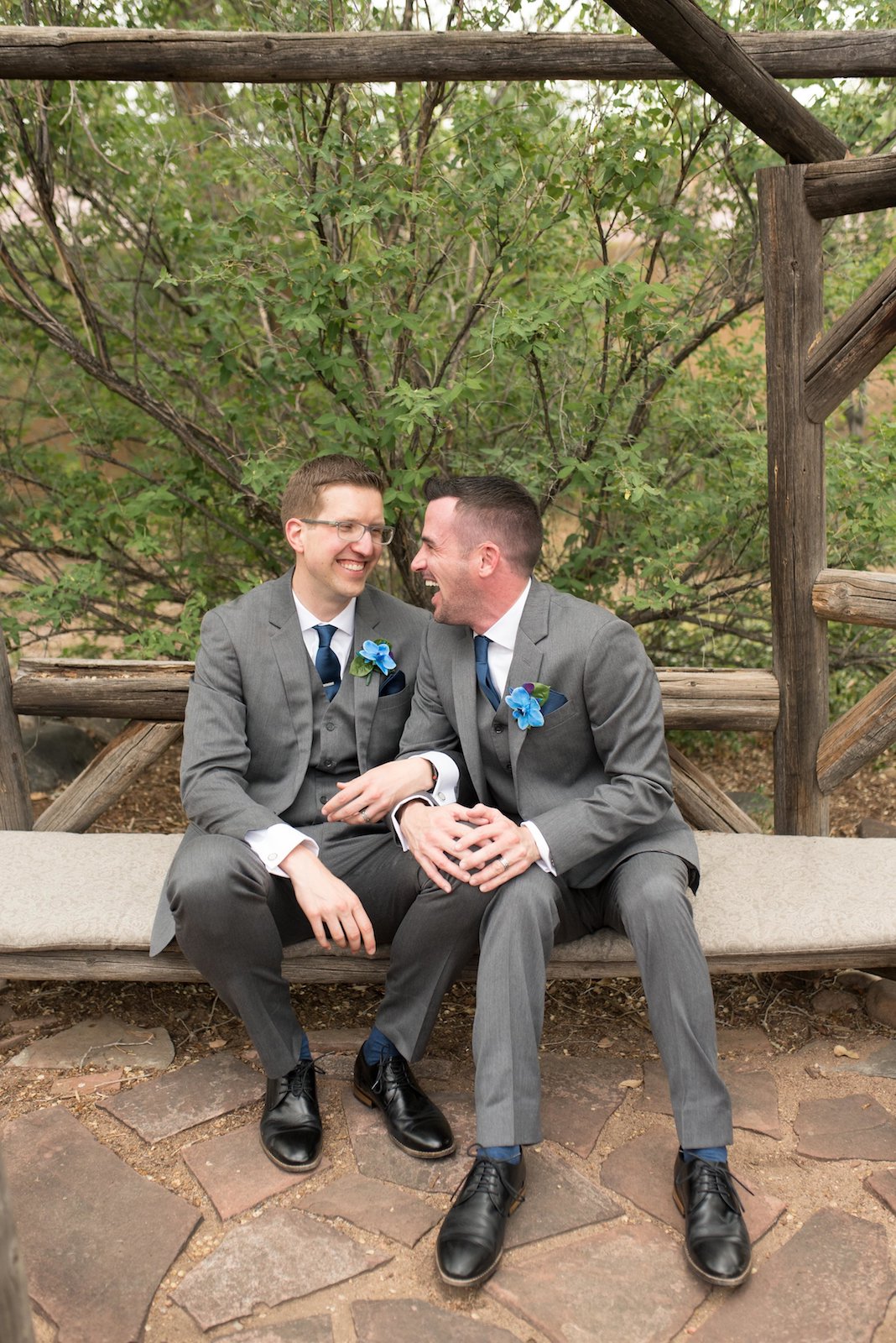 Kayla and her hubby Dominic, of Kayla Kitts Photography, are self-proclaimed belly laughers and people persons, and world renowned rays of sunshine. It's a simple fact that we've all come to know as their photography craft has grown and evolved throughout the years of creative practice. Toby and Dan, two sides of the same coin, have a love grounded in a deep friendship and balanced with a sense of levity and humor. Their beaming smiles and bursts of laughter jump off their wedding photos and it's not hard to imagine the giggles coming from behind the camera, too.
The collaborative and comfortable way Kayla and Dominic interact with couples and their wedding guests was the perfect approach for Toby and Dan's intimate celebration in Santa Fe. As a couple of people who feel like your close friends even upon first meeting, we're sure Toby and Dan's actual close friends and family welcomed Kayla and Dominic's presence with open arms. We just feel lucky enough to have lived vicariously through it!
To connect with Kayla Kitts Photography for your wedding or engagement, you can contact Kayla and Dominic here.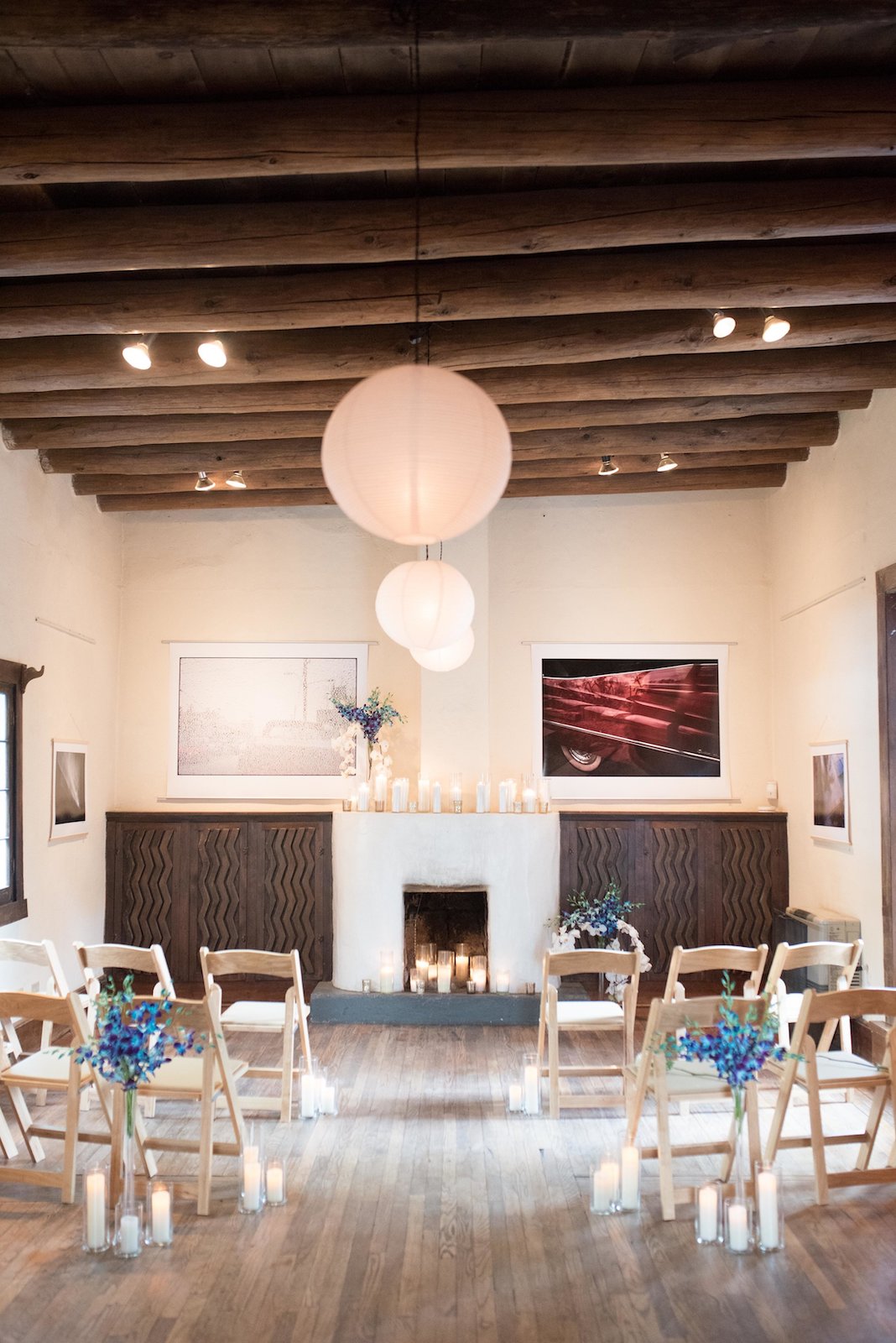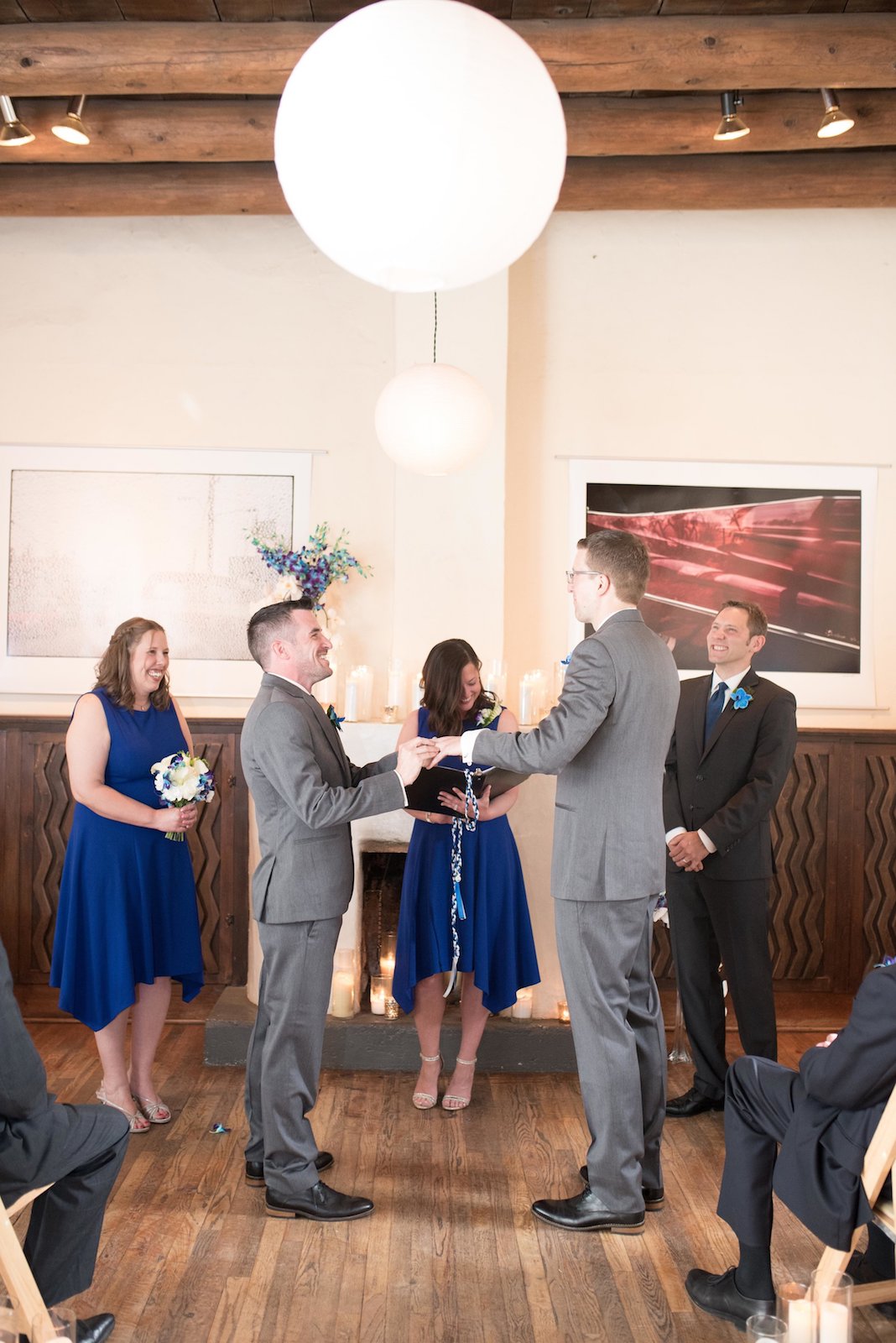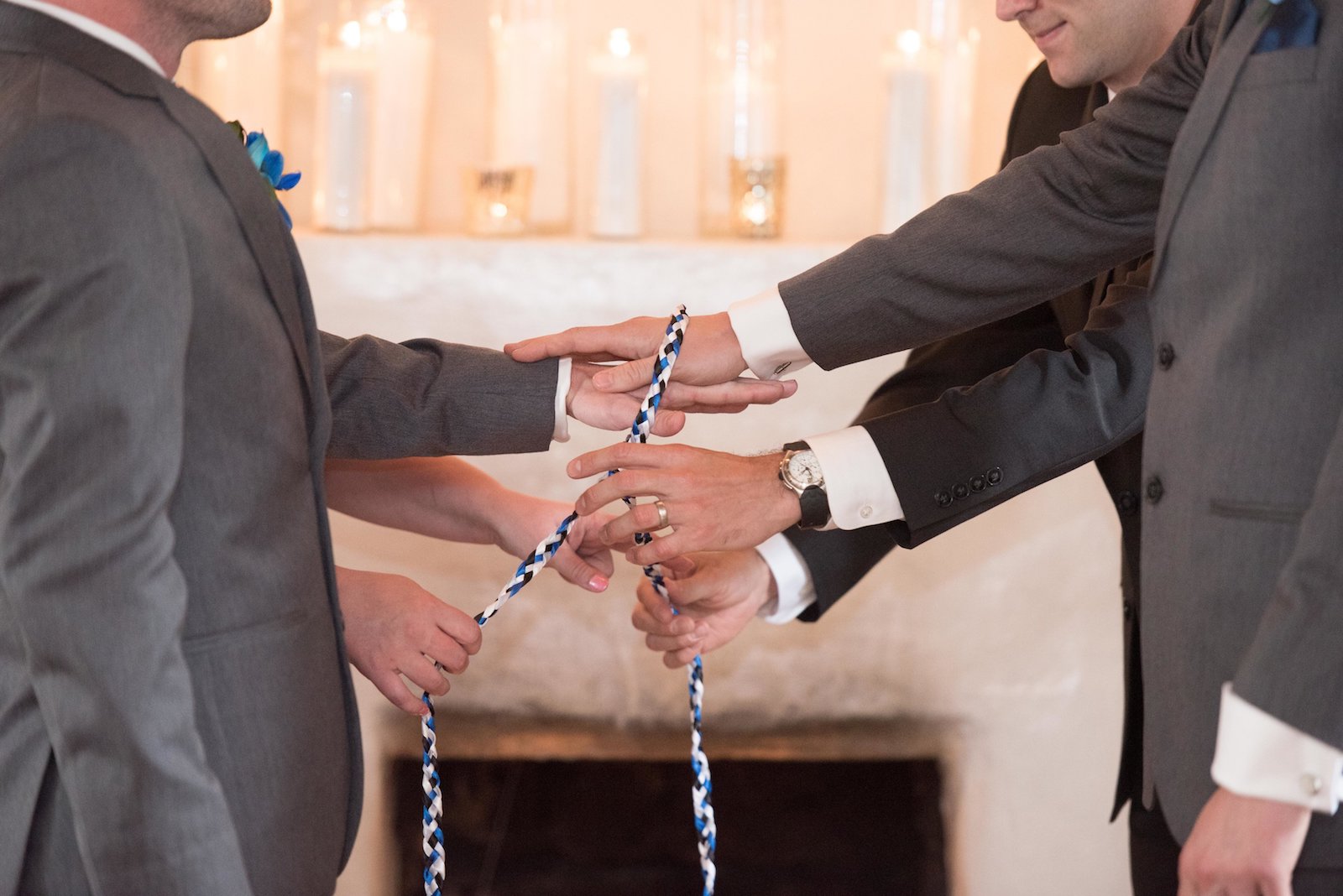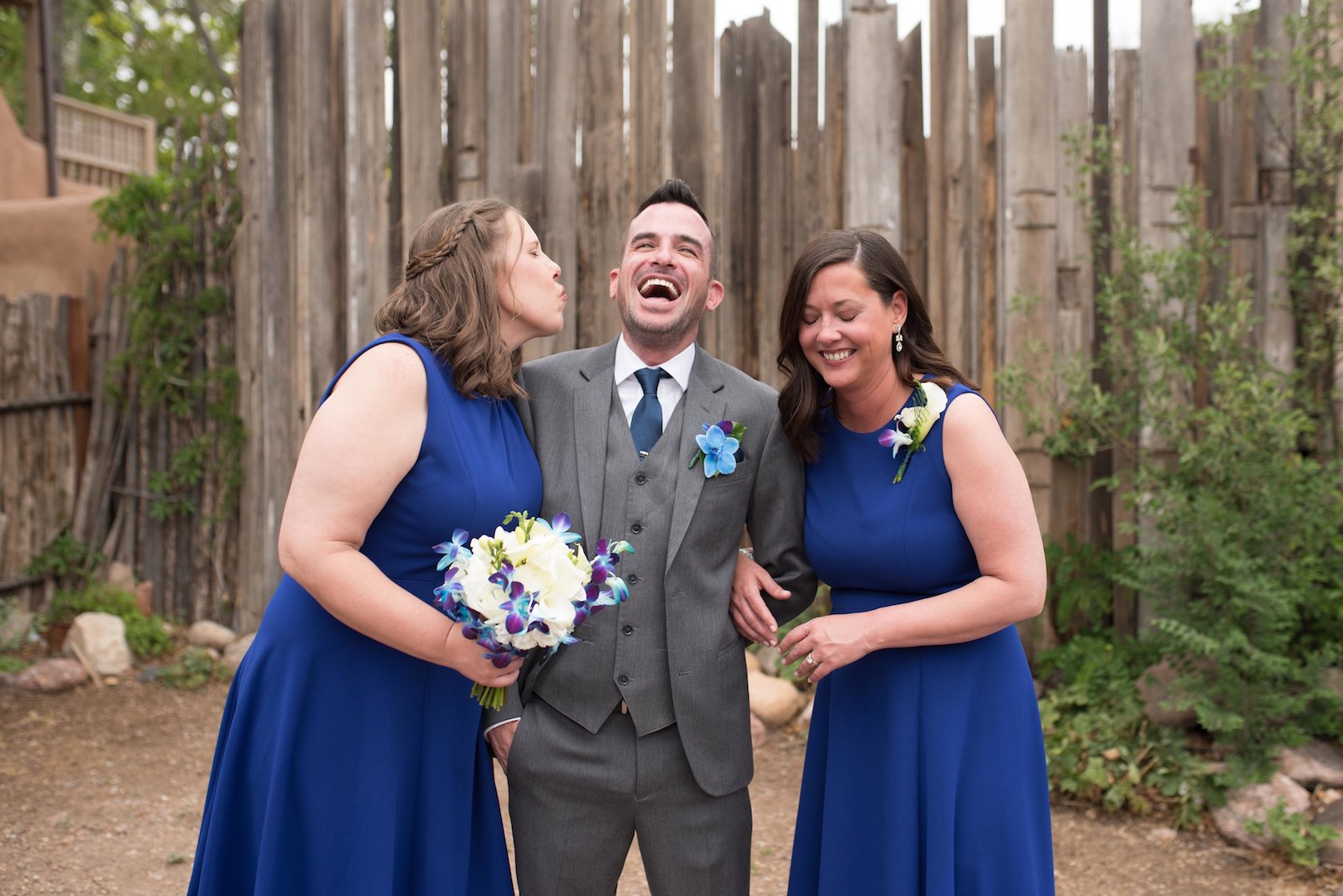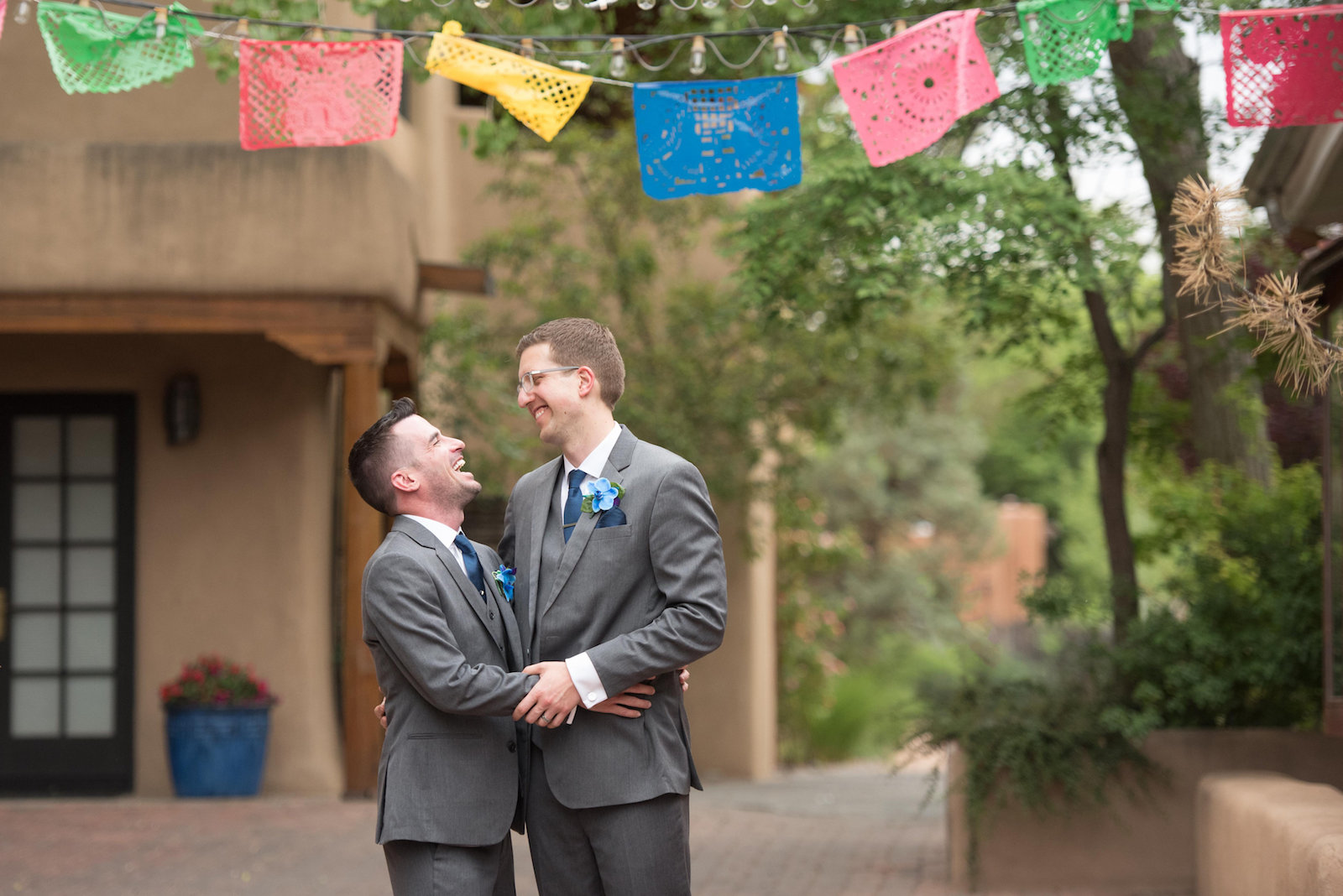 They laughed hard as they told me about Dan "super cheesily" proposing on Valentine's Day, and looked at each other sweetly as they told me about their special day.  As we sat and sipped coffee and cracked up over and over again, I knew that photographing their wedding was going to be awesome – and it was!

Kayla, Kayla Kitts Photography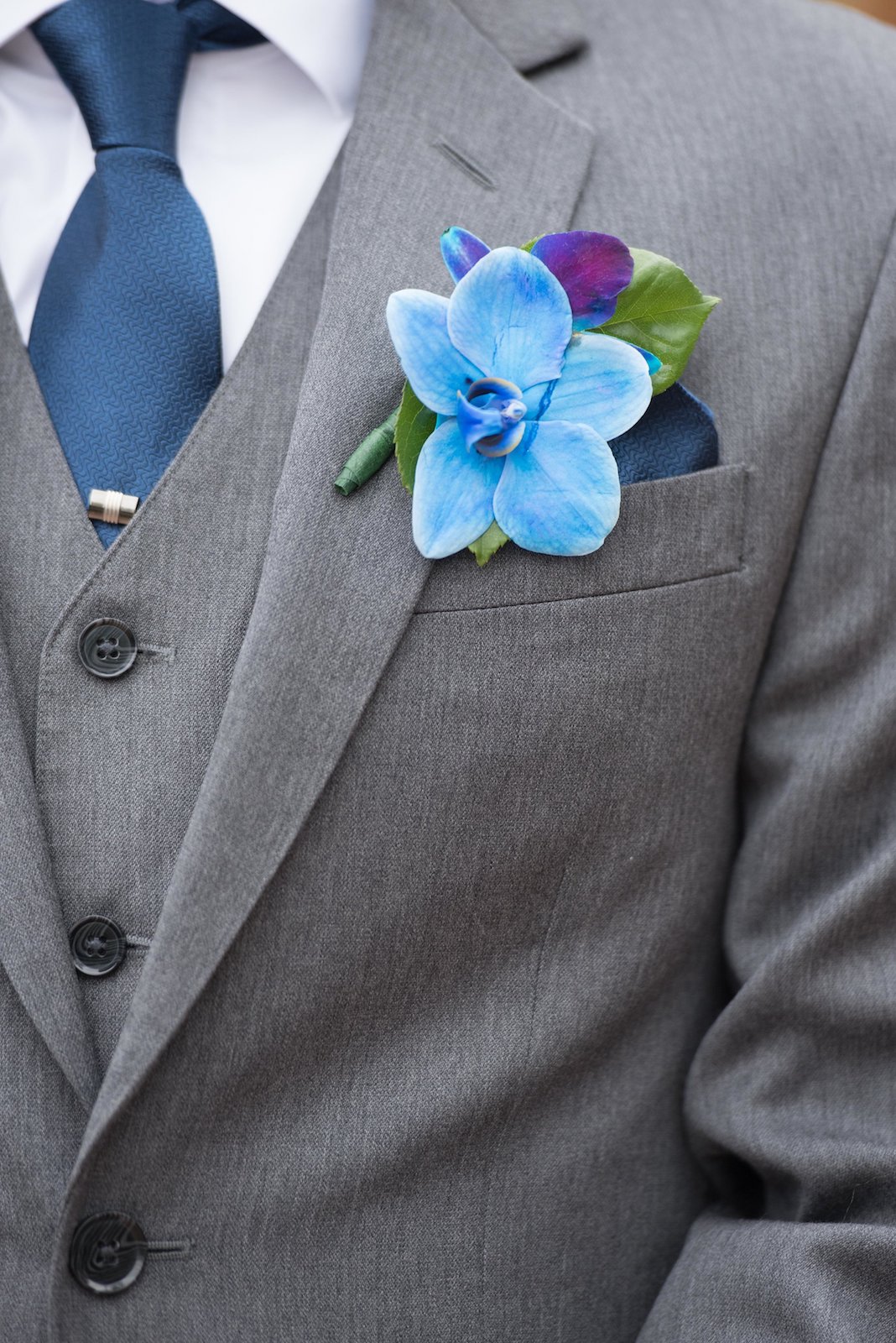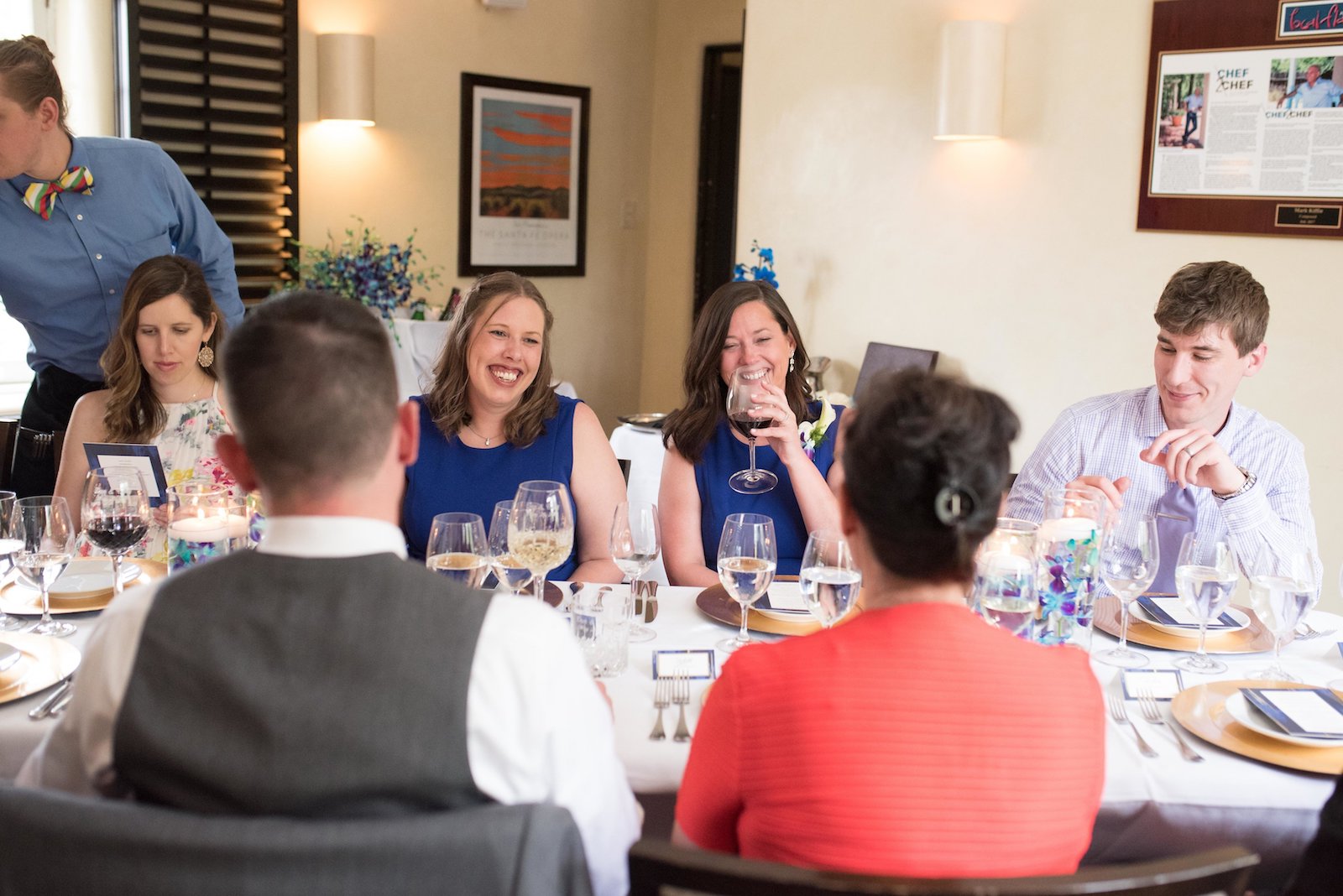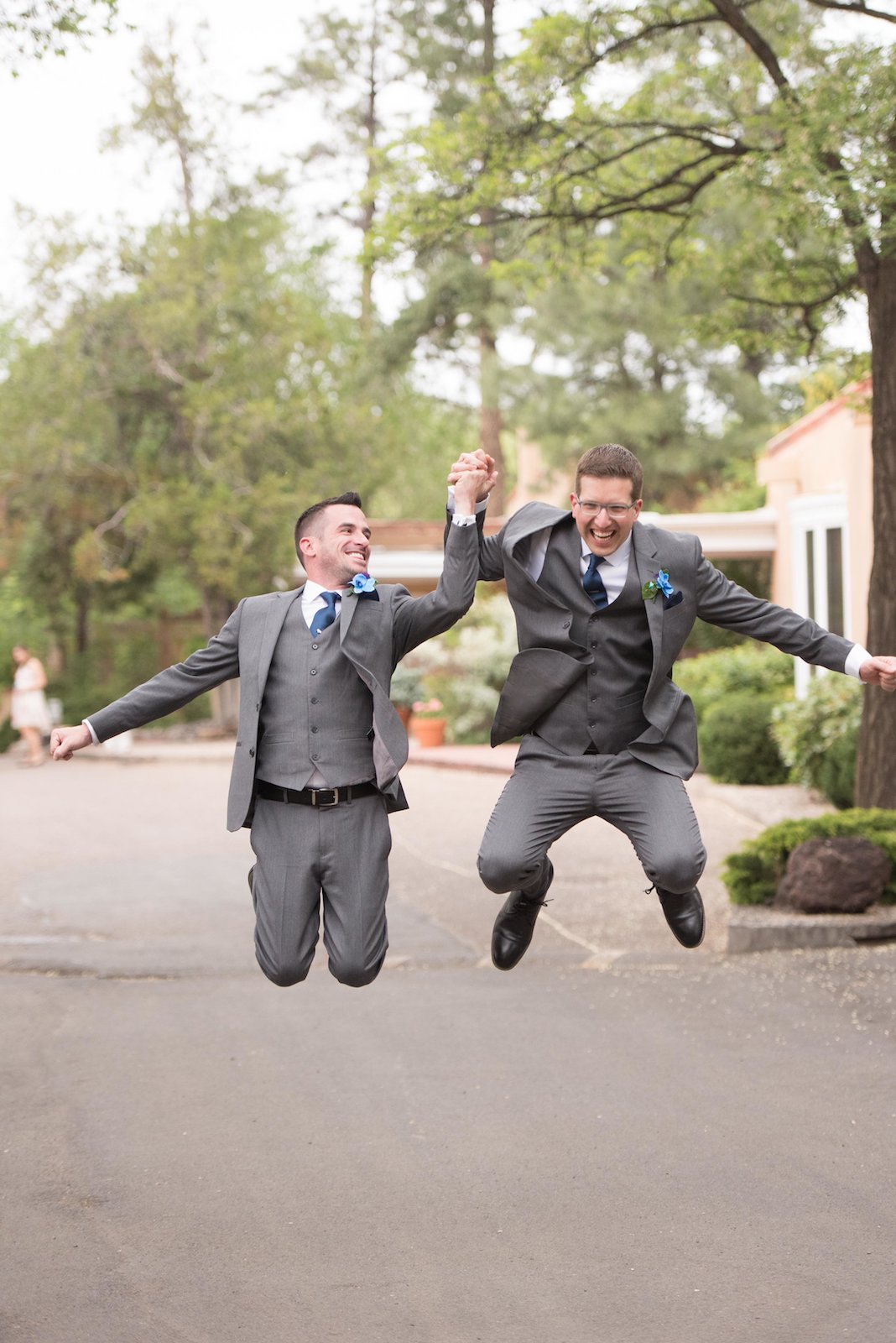 Venue  |  Neptune Gallery and Studio Event Space + Dinner at The Compound Restaurant
Florist  |  Bloomstream Floral
Attire  |  Mr. Tux
Officiant  |  Erin Whitcomb
Cake  |  American Pie Bakery
Ceremony Musician  |  Cello for Weddings
Caterer  |  Walter Burke Catering
Coordinator  |  Lauren Mestas with Just Lovely Wedding + Event Planning