As the year comes to an end, we're not slowing down when it comes to helping the local wedding community connect with local engaged couples. We're full of big ideas and big plans – and you're about to get the inside scoop on some of them. See ya later, 2020, and hello 2021!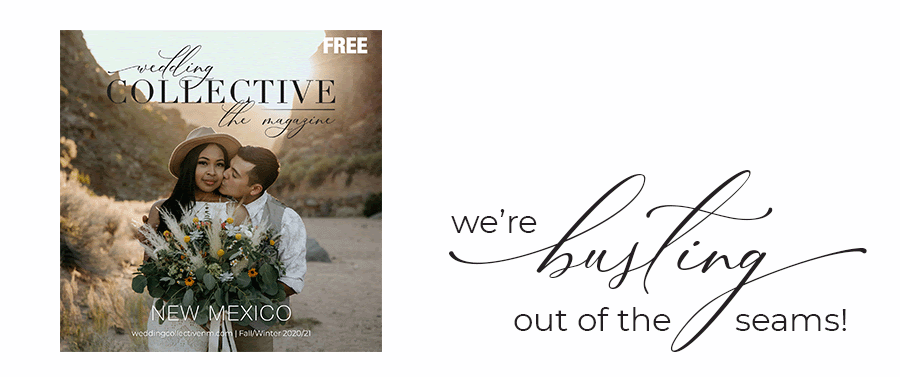 This season is bringing about some new ideas, transformation, and the opportunity to help our members shine more than ever before. We wanted to share some BIG changes happening with our portable print magazine.
Well, the good news is that it's still going to be the adorable compact magazine you've come to love, but by simply increasing our size by 0.5″ overall, you'll have more real estate on each page to share your company! Told you it was "big" news.
But wait… there's more.
If you know us here at Wedding Collective, by now, you've come to understand that we simply can't stop at one big surprise. To make our announcement even more exciting, we've refreshed our templates and customization options for print ads and profiles! Thanks to our Creative Director, Jenna, we've got these absolutely stunning + eye-catching designs that will take showing off your business to a whole new level.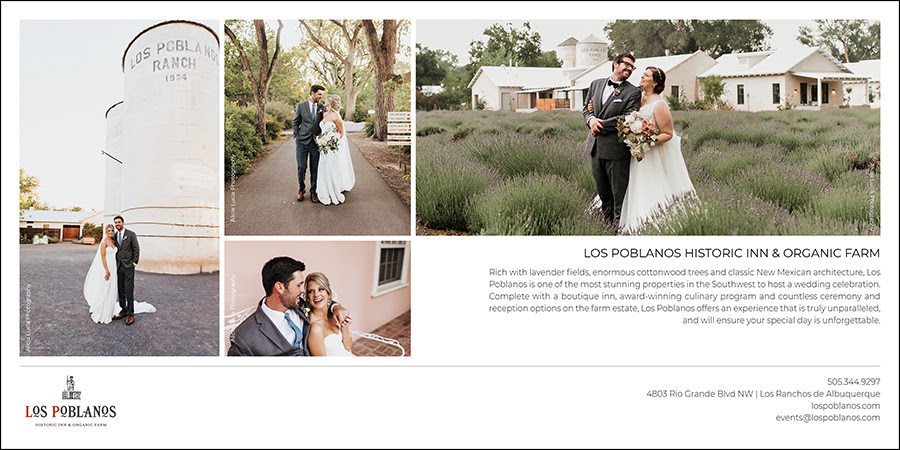 Yes, you read that right. More is the theme we are going with and our new double-page option gives you more opportunity to share what you do. Check out a sneak peek of this sweet new option below. See additional layout options HERE.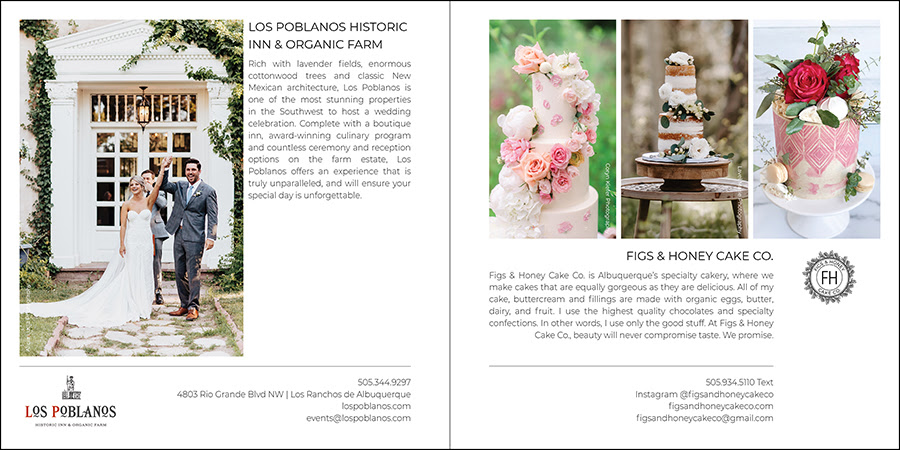 Every vendor will now get their very own full page to feature multiple photos and additional content. With our fresh new templates and customization options you can decide how you'd like your photos laid out alongside your description. Sneak a peek below and see additional layout options HERE.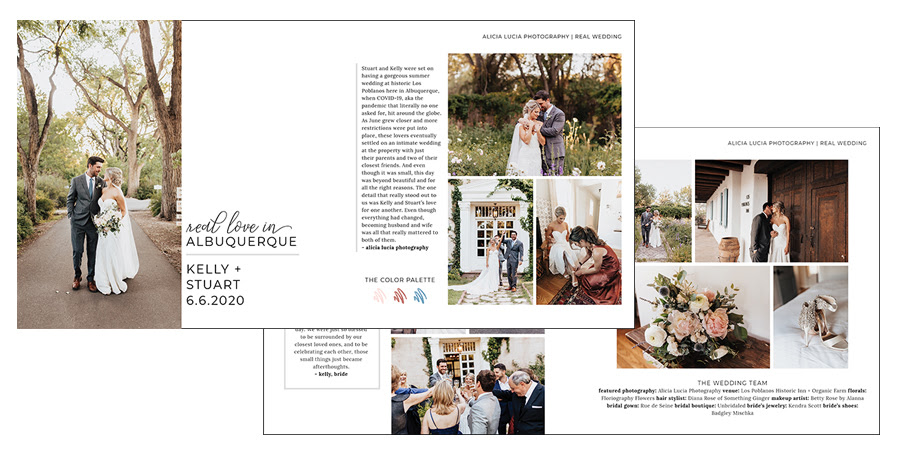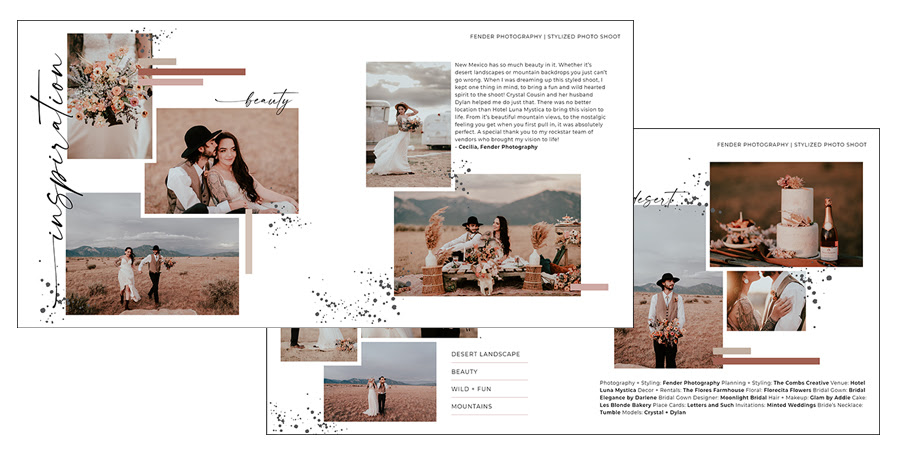 We've updated the look for both to maximize the number of photos and include added features for you to share your favorite memories and the wedding team that kicks butt with you. Our styled wedding feature was designed to look like it came right off your vision board at home!
Want to join in on the fun?!
Shoot us an email at hello@weddingcollectivenm.com to discuss all the options as we make waves and magic for 2021 and beyond.