If you've picked up on anything from reading our little New Mexico Perfect Wedding Guide blog here, then you know a couple things. First, we love love. Like, a lot. Second, we're obsessed with high-quality, jaw-dropping weddings and styled shoots that prove our state is on par with coastal trends, despite being oh so landlocked. And third, we have a special affinity for weddings with super strong New Mexican vibes, for obvious reasons.
So when a photo comes across our desks that combines all three of those elements…well, let's just say we do a lot of happy dancing in our office. And happy dance we did, the moment we saw this collab between a few of our very favorite local wedding businesses. Housed by the undeniably southwestern, yet luxuriously curated Hacienda Dona Andrea, Shayla Edenfield Photography came together with some incredible local vendors like Mr. Tux and The Flower Company to create a shoot that rivals royal weddings, with an added New Mexican flair.
Hacienda Dona Andrea, a traditional adobe structure, began as a 9-bedroom home to the Contreras in the 16th century. The home, which is actually more castle than townhome, is imposingly venerable in the best possible way, and now generously hosts weddings for New Mexican natives, and those otherwise enchanted from far-off places. With impeccably carved furniture around every bend, and of course debuting within the shoot itself, and hand-crafted fixtures hanging from above, the hacienda made the perfect venue for this dignified and colorful styled shoot.
Bright florals enhanced the already-bursting colors of the venue, from the traditional Spanish art and hand painted tiles, to the oriental rugs. It would all have been for naught, of course, if there weren't any turquoise jewelry; luckily the darling bride wore the traditional stone across her neck. And thank goodness for Shayla Edenfield's light and bright style — as sunshine-y and heartwarming as the personality behind the lens — which captured it all in its shining, regal glory.
To book Hacienda Dona Andrea for your wedding, you can contact their team of dedicated creatives here.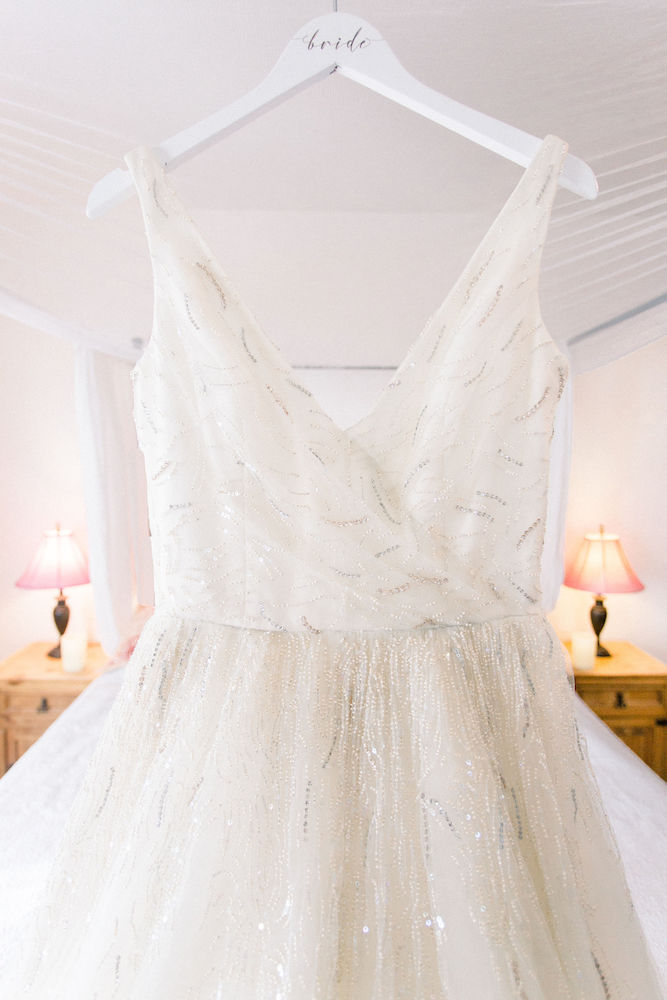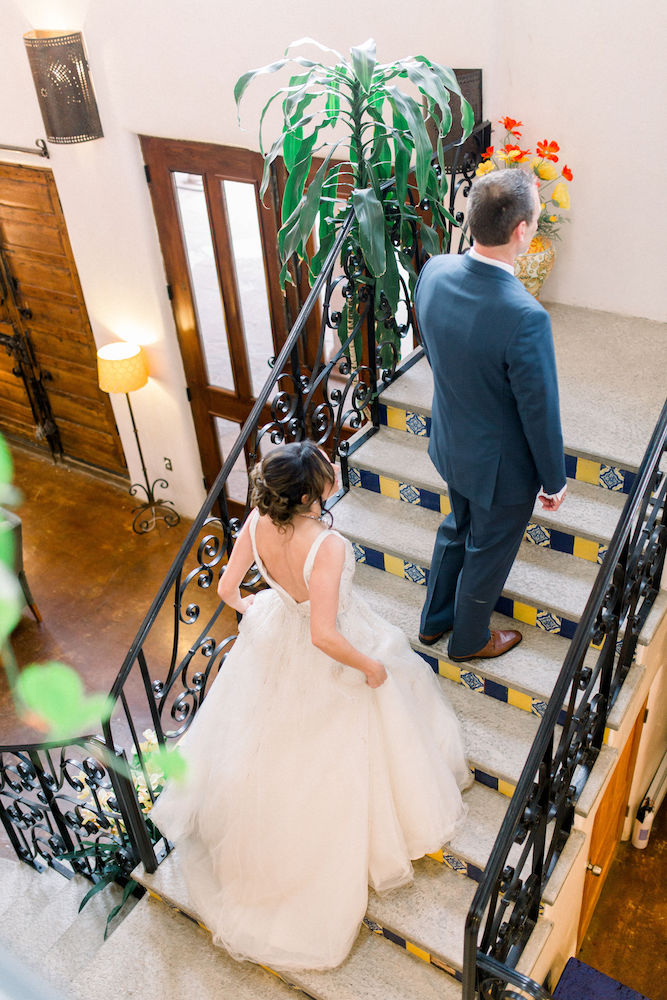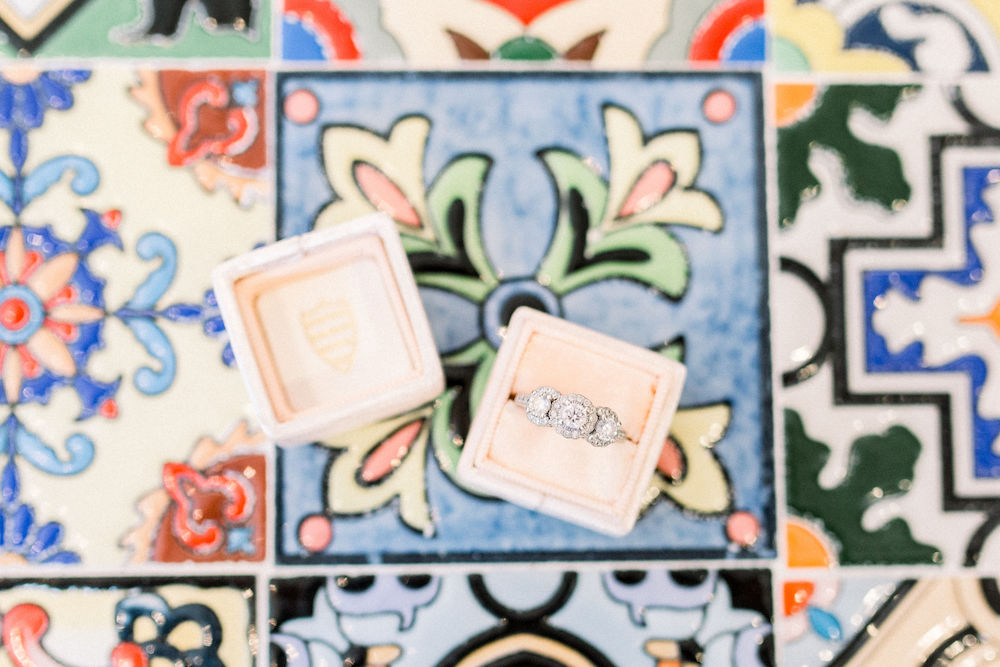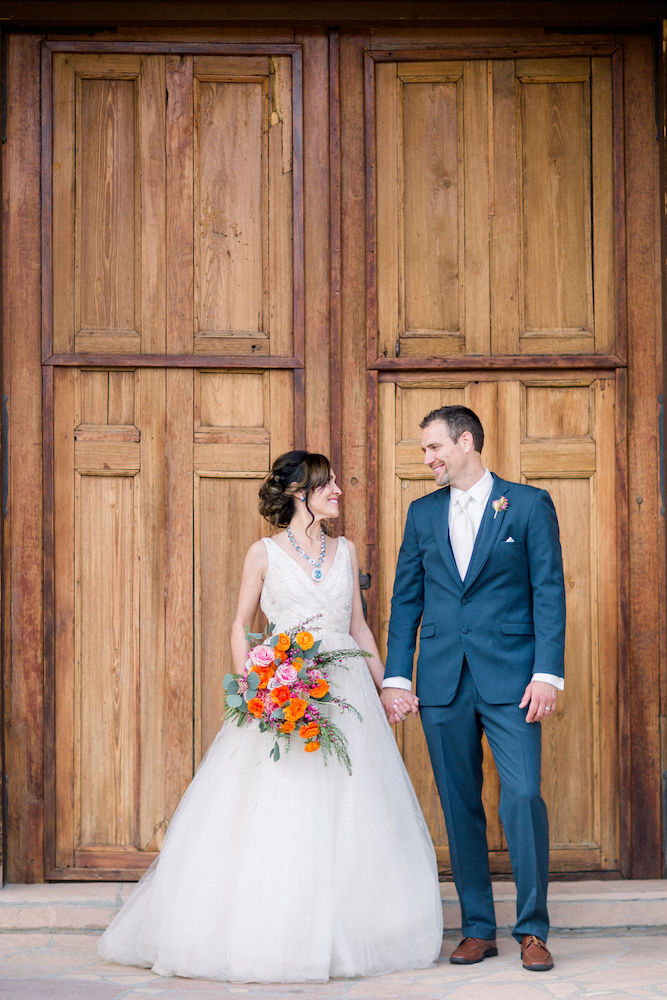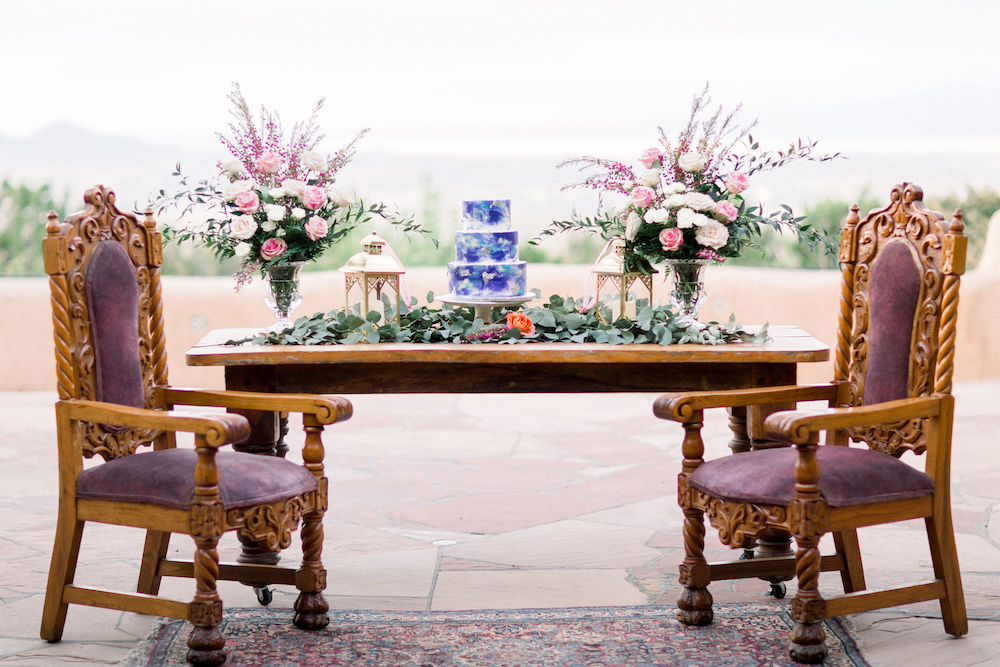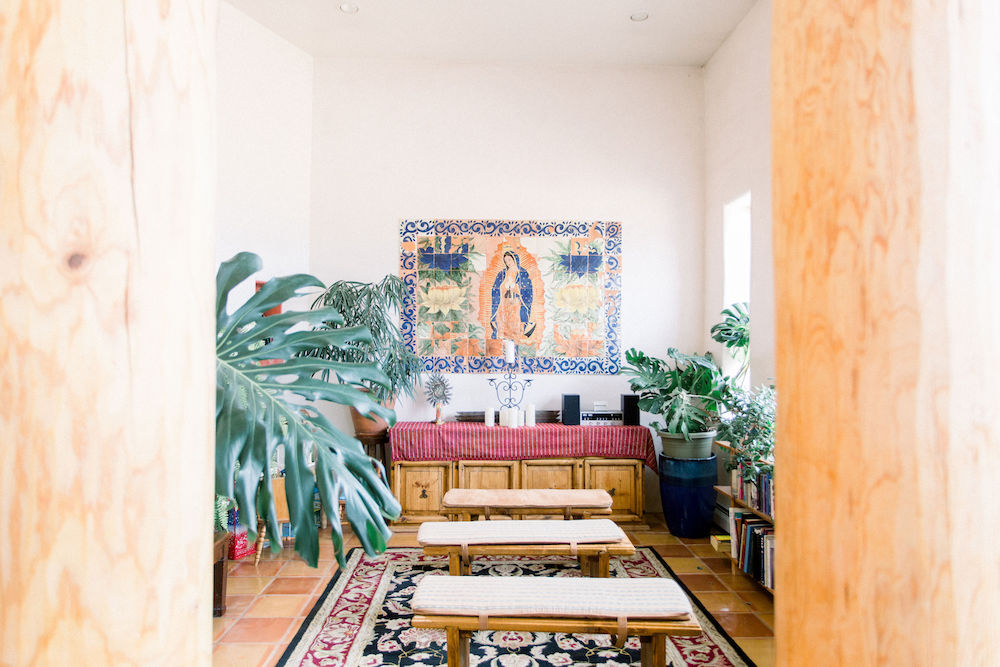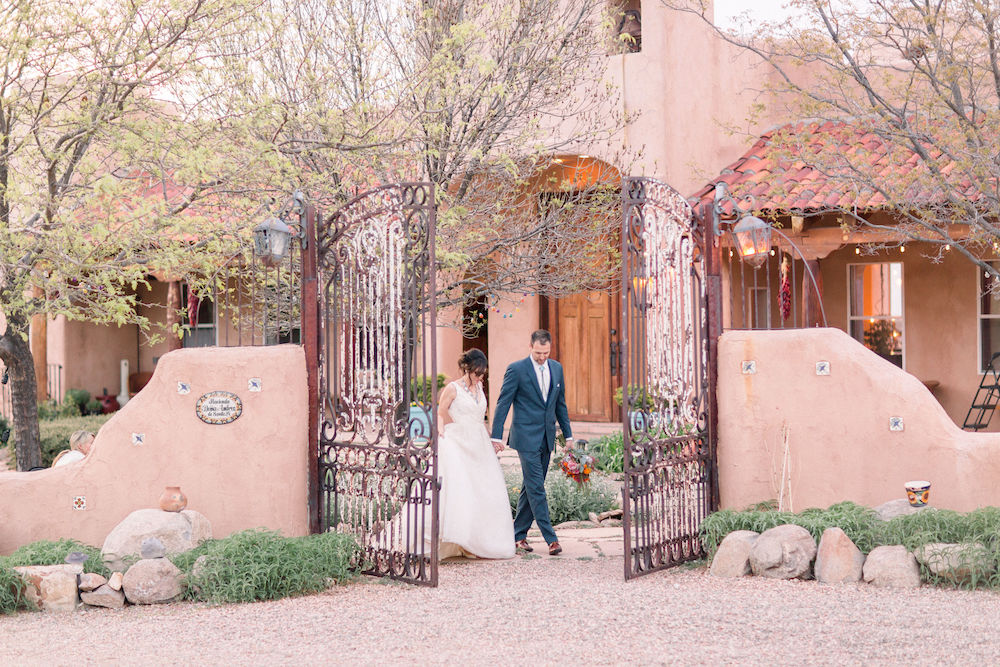 Photographer: Shayla Edenfield Photography
Floral: The Flower Company
Tux: Mr. Tux Formalwear
Dress:  Borrowing Magnolia
Makeup: Betty Rose by Alanna
Cake: Cake Fetish
Turquoise Jewelry: Turquoise Direct
Furniture: Hacienda Dona Andrea
Stationery: Cordially Invited Events LLC