We were particularly impressed with Megan and James' infectious enthusiasm, which made the day even more fun and memorable. They are truly adventure photographers and are up for anything to get a great photo. It is obvious that they enjoy their jobs and love spending time with their couples while providing great pictures.

-Amanda, local + engaged
One of the many things that makes New Mexico oh so special — besides the green chile, intoxicating desert landscapes, and mañana mentality, of course — is the variety of people, cultures, and communities coexisting here together. There's no one, dominant kind of person here, but rather a collection of different experiences of the world, values, stories, and lives.
When it comes to choosing the wedding professionals you'll work with to make your dream day come true, then, the options are endless. Taking a look at even just the range of skill we have from local photographers, and those who have come from all over the world to be ceaselessly inspired by New Mexico, your choices are definitely not limited. Which means you have the opportunity here to spend time with your decision, and choose the photographer or photography team that matches your aesthetic preferences and personality. How lucky is that?!
Every photographer in New Mexico is talented in their own unique ways, too, so there really is no wrong decision when it comes to choosing someone in-state. But there are a few who we can say, from personal experience, go above and beyond to capture your celebration of love in all its grandness — and all the important, tiny moments too — with collaborative hearts and full dedication. You see where we're going here?
Meagan and James are the husband and wife duo behind the respected name, Shutter Force Photography, and when we say dedicated, we mean dedicated. Now, of course the couple had their own wedding photographed, so they've been on both sides of the lens and know how to move and operate within the bustling business of a wedding day without being obtrusive or missing a special moment. This, paired with their adventurous and fun-loving personalities, makes Shutter Force Photography feel more like a couple of your close friends, Meagan and James, who happen to be supremely skilled behind the camera. Which you can see, through the candid smiles, comfortable postures, and wide open hearts of everyone who collaborates with them.
We could talk endlessly about Shutter Force Photography's particular strengths and aesthetic style, but no matter how heavily we lean on the thesaurus, nothing comes close to describing their ability to capture sweeping landscapes and delicate details like, well, their photos of sweeping landscapes and delicate details. So we'll let them take it from here.
To book Shutter Force Photography for your wedding, you can contact Meagan and James here.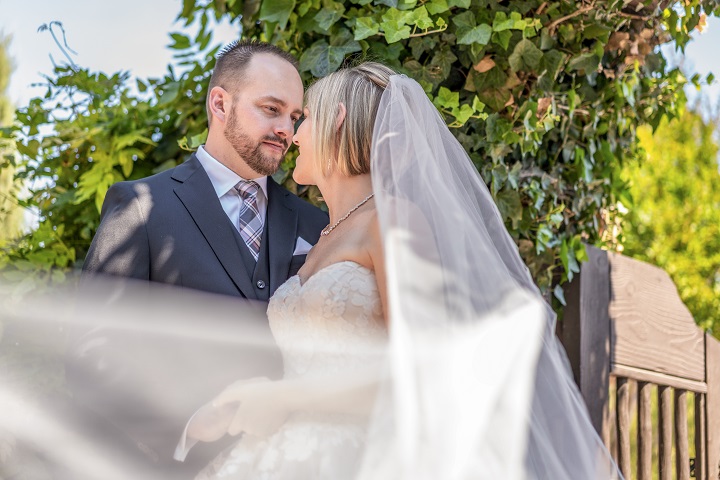 Outstanding, caring and enthusiastic photographers, who do an amazing job of catching the big and little details that make up a special day!

-Mark, local + newlywed