When you stop and consider the New Mexico landscape for a moment, it really comes as no surprise that visual industries are on the rise in our home state. Film, design, fine art, architecture — every medium has an inspiration because, well, we have everything! Mountains and mesas, high and low desert, urban cityscapes, lush forests, and small towns are all in abundance, which makes for varied and personal experiences with the state for all who visit or reside.
Finding a wedding venue, then, is at once the easiest and most difficult decision you'll have to make while planning your wedding in New Mexico. Easier than ever before because, as wide a range of landscapes to choose from, is the type of venue within those places. From traditional New Mexican adobe and Spanish-inspired cathedrals, to crisp modern art spaces and whimsical woodland cabins, there's a venue for pretty much every vibe. So whatever dream wedding fantasy you've got tucked away on your Pinterest or even just your subconscious, New Mexico has you covered.
With such an incredible variety to choose from though, and every option is gorgeous in its own exceptional way, the decision-making can become a bit overwhelming. So we, from our unique vantage point between engaged couples and local wedding businesses, compiled 18 of New Mexico's hottest spots for ceremonies and receptions. Starting with the just the first three in the series, these venues have been vetted and are certified beautiful, with incredible teams of dedicated wedding pros behind the curtains. Keep an eye out for the rest of our absolute favorite venues as part of the hotspots feature!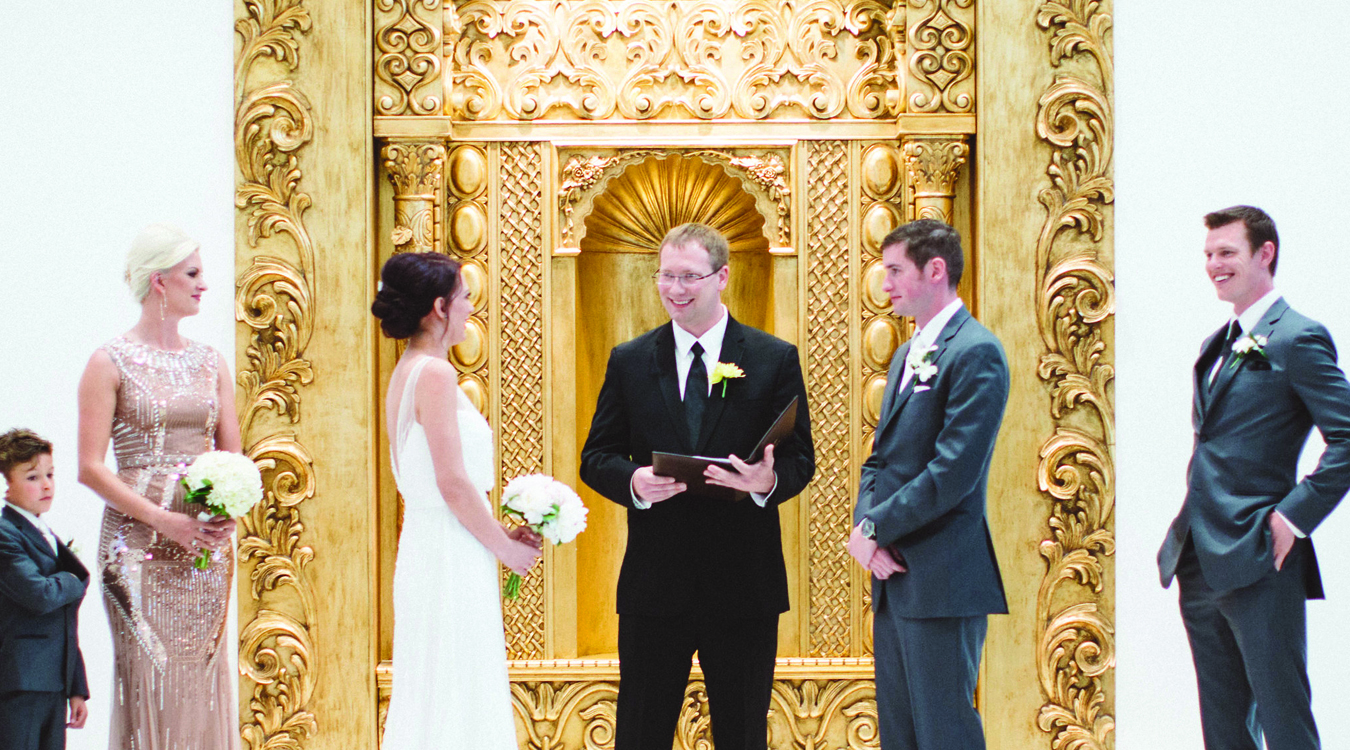 Eldorado Hotel & Spa offers unique and elegant venue spaces for the perfect Santa Fe wedding. La Capilla de Oro, the stunning non-denominational chapel, features natural and customizable lighting with an artisan-crafted gold leaf alter as the backdrop.
The rooftop presidential suite has gorgeous views of the city as well as the surrounding Sangre de Cristo Mountains. Historic Casa España, the stylish and antique filled club, is available for unforgettable receptions as well as the 7,000sq. ft. Eldorado Grand Ballroom (the largest in Santa Fe).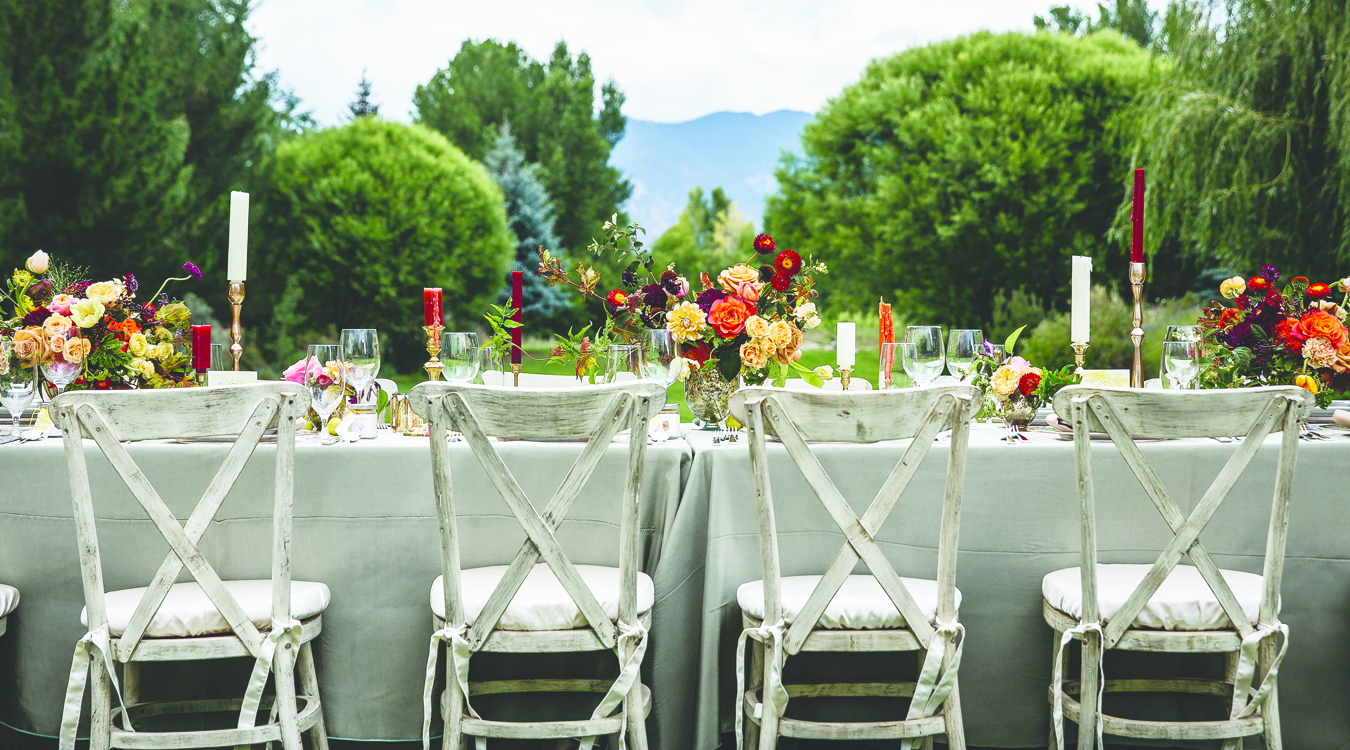 With unparalleled amenities, mountain views, lush landscapes, and 7,000 square feet of event space, El Monte Sagrado Spa and Resort is the perfect destination for an unforgettable Taos wedding. Couples can say "I do" in the Sacred Circle, an intimate outdoor space encircled by mature willows and cottonwoods. 
Ceremonies and receptions in the elegant Rio Grande Ballroom can accommodate up to 400 guests. There is a wide variety of rooms and settings from which to choose, from the intimacy of the Library to the Grand Bohemian Gallery overlooking aspen trees and waterfalls.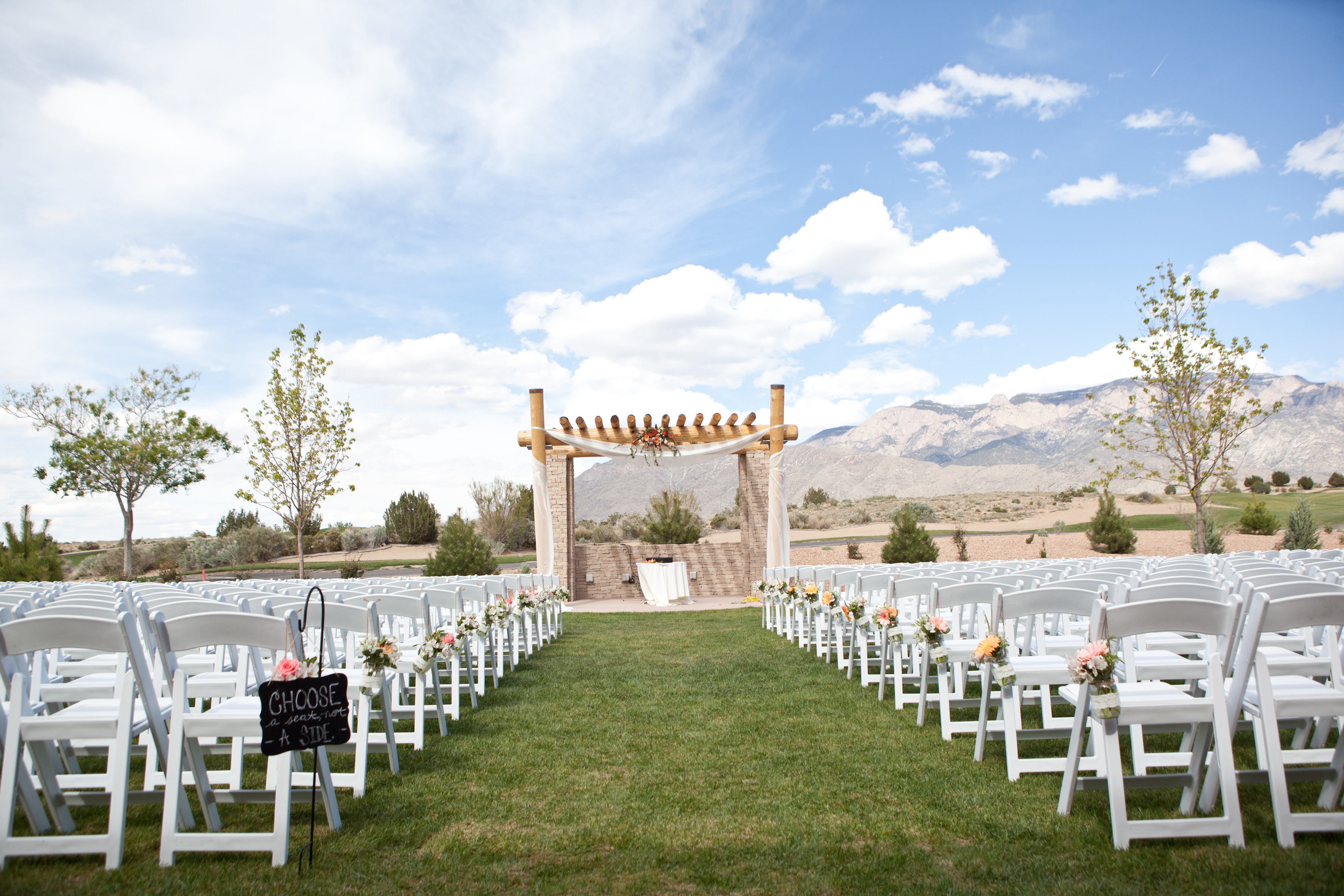 From jaw-dropping views to high-end finishes, the Event Center at Sandia Golf Club provides a one-of-a-kind venue to say "I Do." With expansive glass windows bringing in gorgeous natural-light, views of the pristine golf course and dramatic views of the Sandia Mountains, you won't have much need for additional décor!
The Event Center at Sandia Golf Club is the perfect spot for an intimate, casual wedding, but if high-end is your dream, pulling off a sophisticated soiree is easily done! For a unique, gorgeous place like no other in New Mexico, we promise you won't be able to get enough of this gorgeous venue!