Was it Winston Churchill who said, "We make a living by what we get; we make a life by what we give," so many years ago? We're sure it was, and we're even more sure that he's still absolutely right. Giving back to the community who supports our dreams has been and will always be the fuel and fire that keeps us doing what we do. (Which is fostering connections between engaged couples and the local wedding community, in case you forgot.)
But with such exciting things always happening in our little Perfect Wedding Guide world here in New Mexico — wedding shows, luncheons, the magazine, and much more — it would be very easy to hold this principle in abeyance, though. Which is why we created the 12 Months of Giveaways!
At first glance, the 12 Months of Giveaways is a totally free, totally local giveaway opportunity for engaged couples in New Mexico to win prizes from wedding businesses, valued at over $300, that happens every single month. (Yep, all twelve of 'em.) Digging a little deeper though, the 12 Months of Giveaways is also reminder for us to pause, reflect, and send some gratitude out into the world around us. This way, we have fun little monthly reminders to continue building the life we want to live.
This March, the contest resets for the year, and we have a fresh new batch of twelve incredible prizes for engaged couples to choose from! We're lucky enough to also have twelve different wedding professionals providing their lovingly-crafted products and fine-tuned talents for the prizes, so every winner gets to choose the absolute best gift for their wedding.
So, without further adieu, let us give everyone a first look into the 2019 prize list! (And click here to enter the giveaway for yourself!)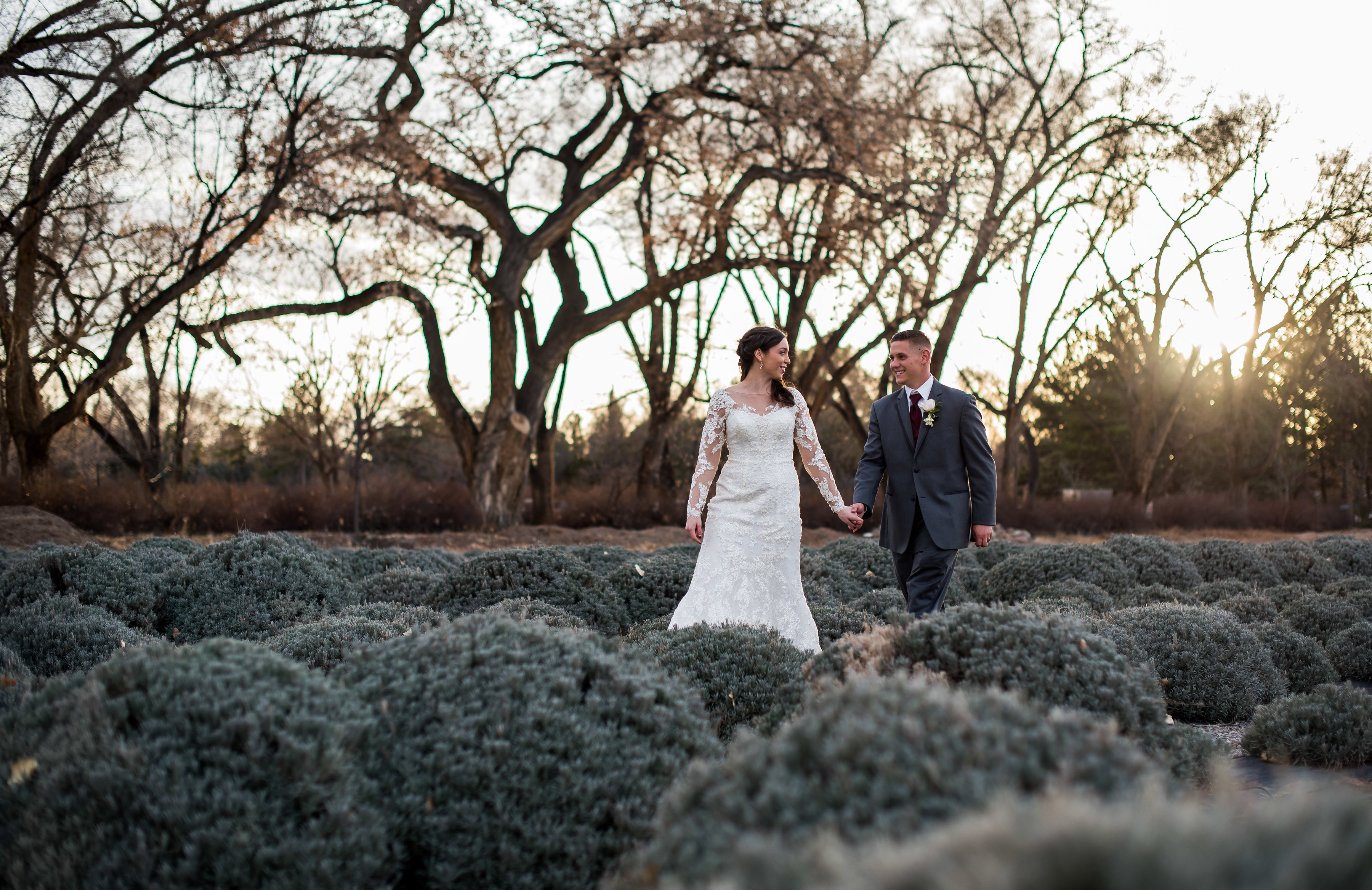 1. Complimentary boudoir session and 8×10 print – valued at $300, courtesy of Sheer Desire Boudoir. 
2. Day-of coordination and event management services – valued at $800, courtesy of Michelle Victoria Wedding & Event Planning. 
3. Complimentary three tier buttercream wedding cake with delivery in town serving 74 guests – valued at $325, courtesy of The Cake Boutique. 
4. Two for "Head to Toe Couples Package" includes a 90 minute couple's treatment with Shea Butter wrap, scalp massage, and EcoFin for hands or feet. All day access to hot tub, sauna and relaxation lounge – valued at $330, courtesy of The Remedy Day Spa. 
5. Complimentary mini engagement session and mini boudoir session – valued at $500, courtesy of Lauren Cherie Photography. 
6. Complimentary two hour mirror photo booth package – valued at $700, courtesy of Magic Mirror. 
7. Complimentary boudoir photo session and 6×6 photo book – valued at $320, courtesy of Creative Portraits by Dolores.
8. "Bride To Be Package" includes an essential manicure, pedicure, signature body polish and facial. Totaling 4 1⁄2 hours of services – valued at $350 from Isleta Spa, courtesy of Isleta Resort & Casino.
9. Complimentary three tier classic wedding cake serving approximately 75 guests – valued at $300, courtesy of Smallcakes A Cupcakery.
10. Complimentary hair, makeup, and false lash services for the bride and one bridesmaid – valued at $300, courtesy of Bombshell Hair and Makeup.
11. Complimentary engagement session – valued at $375, courtesy of Coryn Kiefer Photography.
12. "The Lovers Delight Package" includes a private introductory couple's horse lesson and photography session with the horses – valued at $300, courtesy of ABQ Horse Breaking + Training LLC.