The best kind of love is the kind that takes your breath away year after year, moment after moment.
For friends who have been hanging out here on the New Mexico Perfect Wedding Guide blog for a while, the name Coryn Kiefer should ring delightful little bells in your head. We took some time to feature her incredible rock cabin styled shoot last Valentine's Day because we fell in love with her creative finesse of a camera lens. And frankly, we're still trying to catch our breath, so maybe this, right here, is the best kind of love!
We know that we're not unique in this love-bordering-on-obsession with Coryn's wedding photography, though. How could we be, when her work so clearly reflects her passion and dedication to the craft? It comes as no surprise to discover her first steps into a dark room occurred over 20 years ago, or to discover the myriad of glowing reviews that follow her business's digital footprint everywhere.
With our affection for her perfection in mind, and the fact Albuquerque already feels as balmy and breezy as it does in May, it feels only right that we share this ballerina-inspired styled shoot to usher us into spring.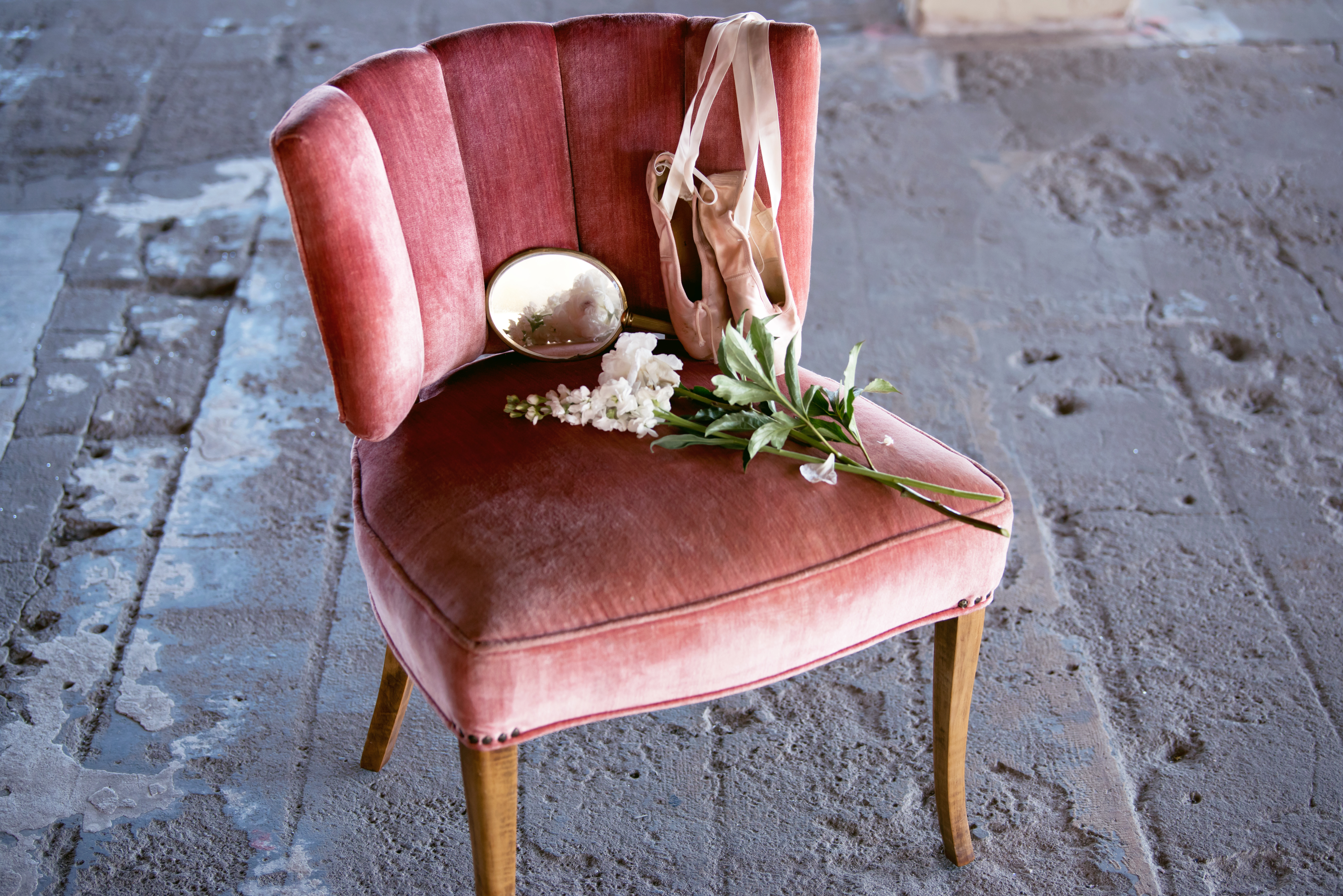 The inspiration behind the setting was to combine the airy elegance and beauty of a ballerina with a raw palette of an industrial wedding venue. Modern and vintage decor elements were artfully tied together to help bring this vision to life.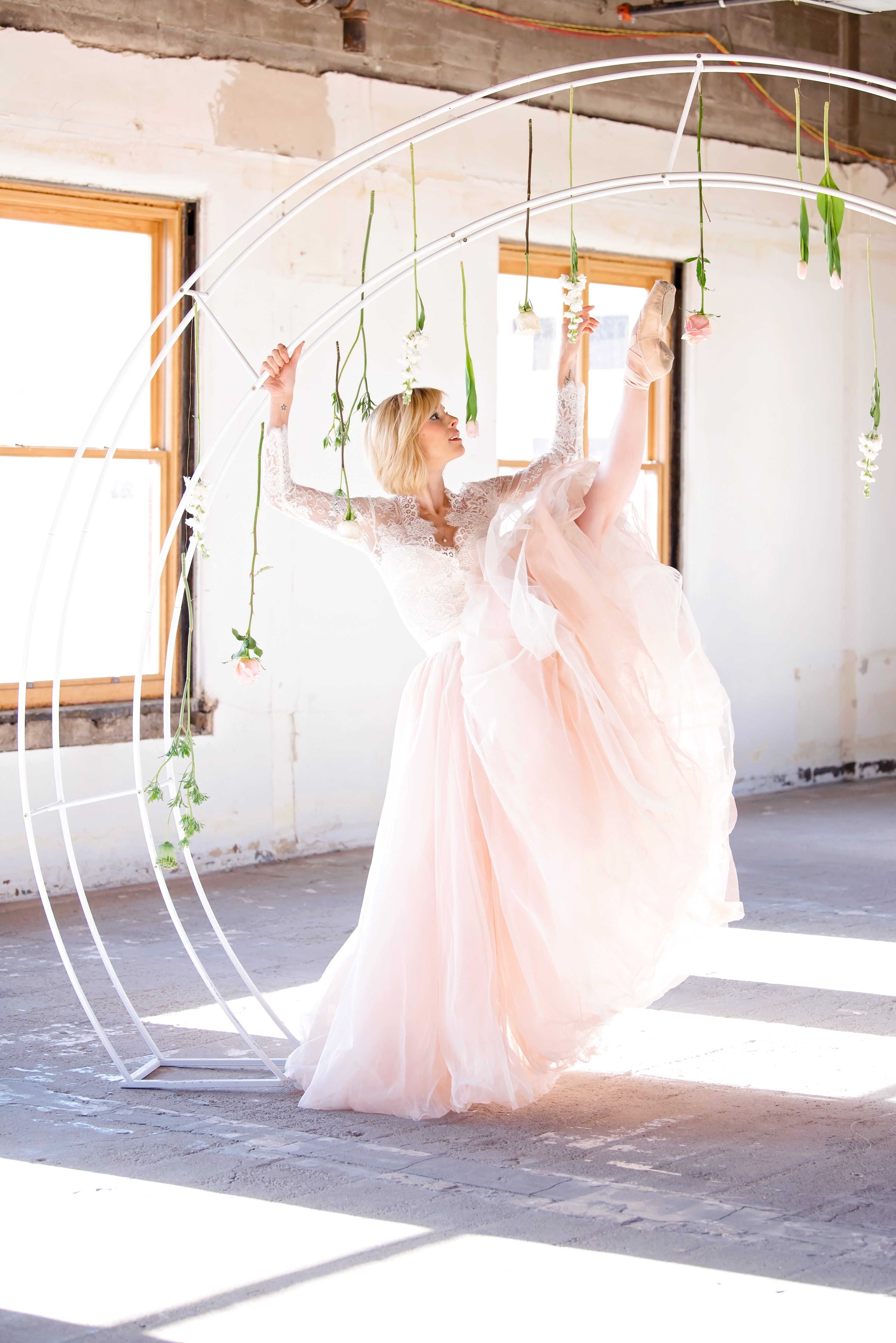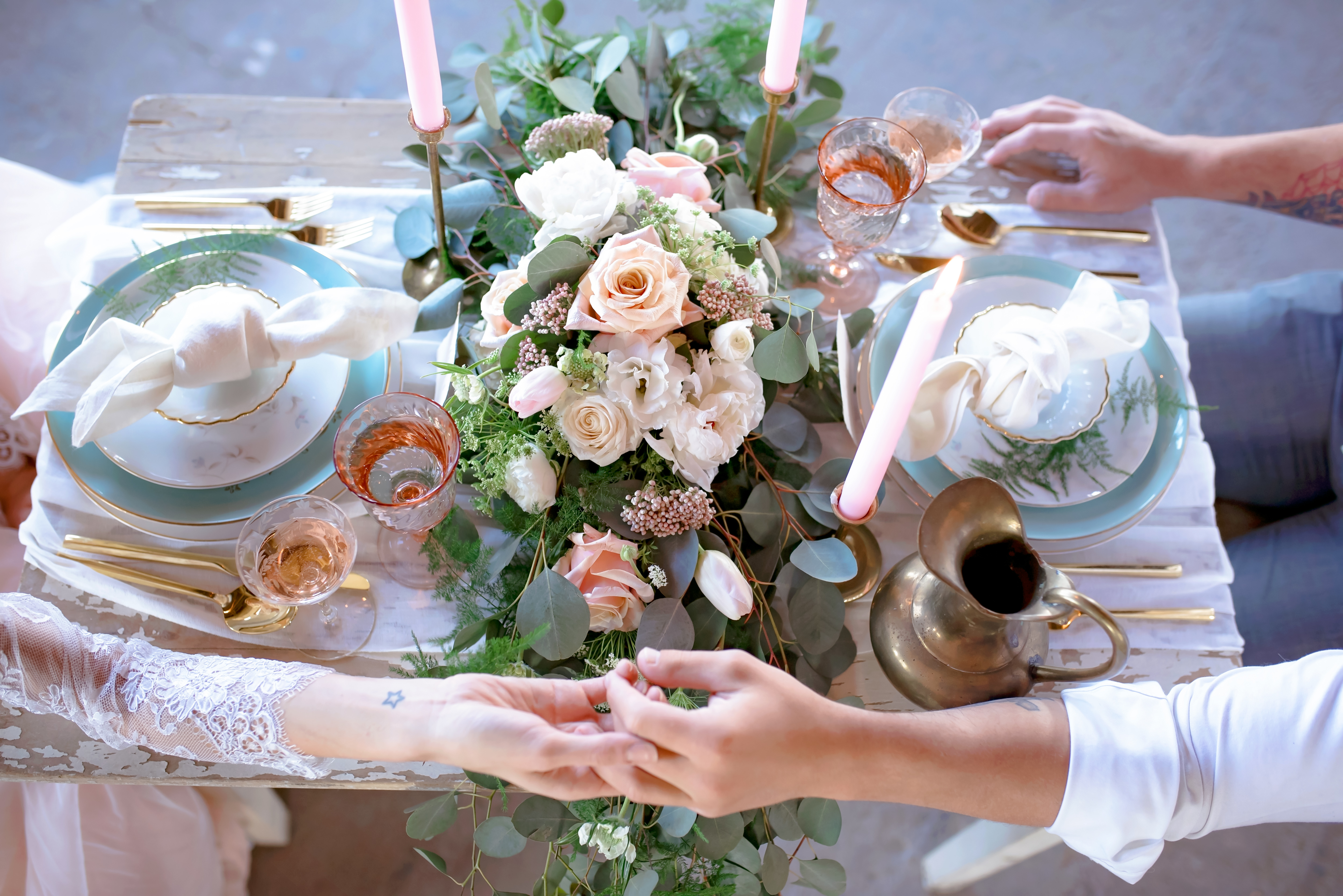 With the softness of a ballerina in mind, the primary colors of this wedding are blush, green, and white. Accents of bronze, natural wood, and robin blue were added to round out and modernize the airy palette.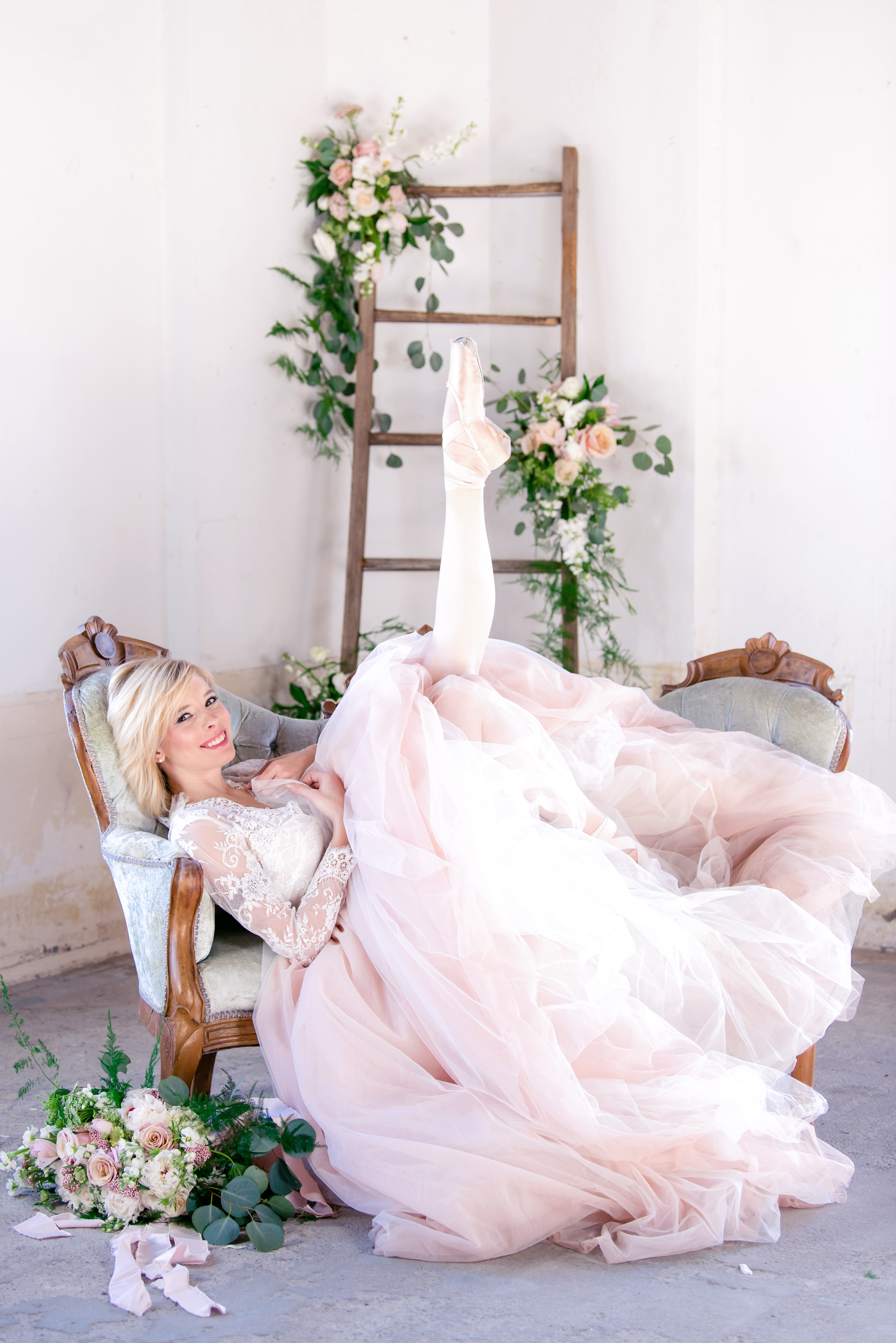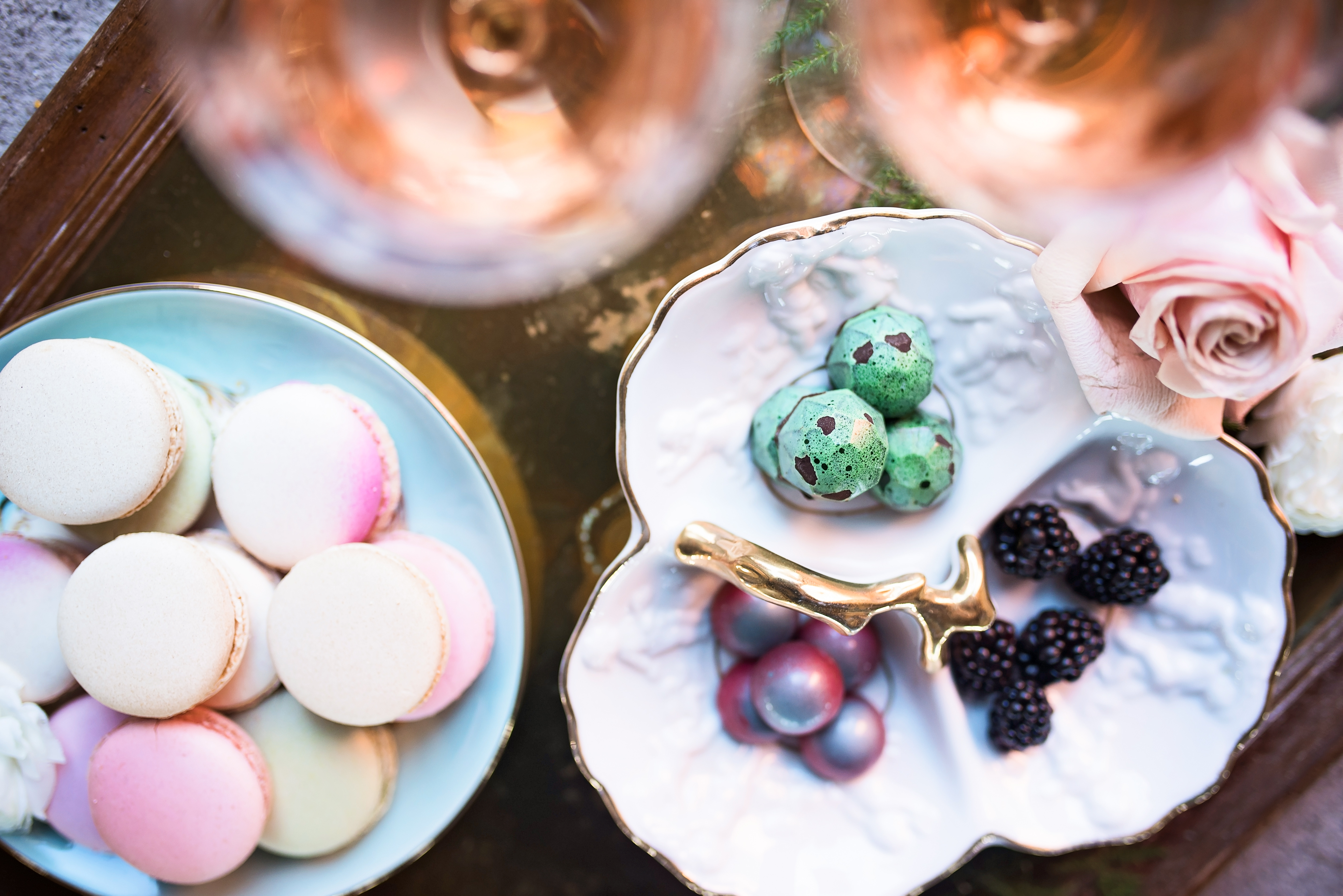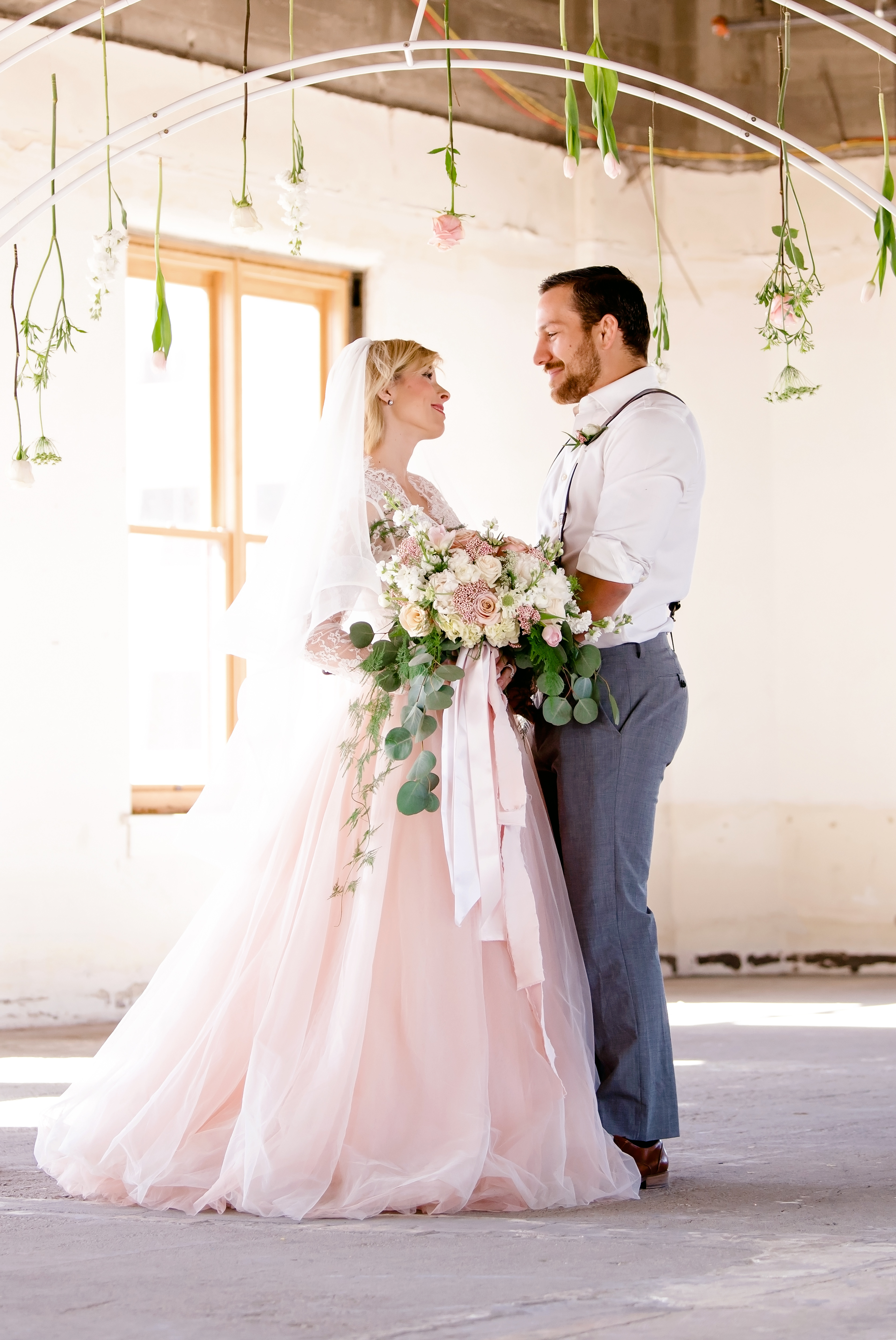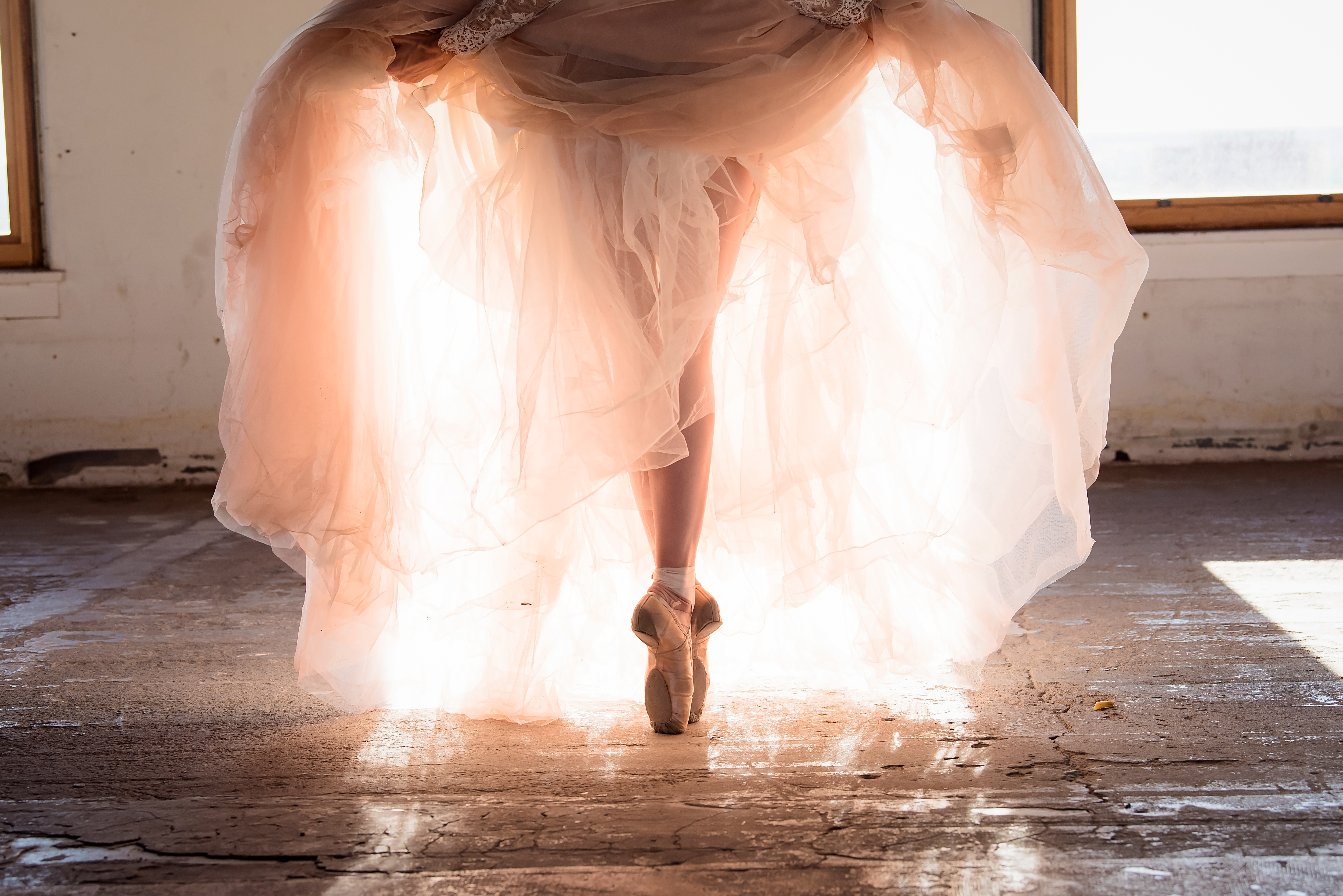 Photography | Coryn Kiefer Photography
Dress | Lace + Liberty
Florals | Floral Fetish
Venue | Banque Lofts
Jewelry | Shelton Jewelers
Decor | Rust Vintage Rentals
Staging | For the Love Events