As you probably well know by now, our Perfect Wedding Guide team is positioned between the local wedding professionals, and the engaged couples who work with them. So we're often bouncing back and forth from brides to businesses — which, of course, we consider a lucky pendulum. But, every so often when the stars align, we're lucky enough to have both our worlds collide!
Courtney is both one-half of a heartwarming love story — which we'll get to, promise — and one of the lovely and dutiful members of the Nature Pointe team. For years now, we've had the opportunity to recommend and relish in the perfected beauty of the New Mexico wedding venue. So yeah, you could say we're business buds!
Now, with something as delightful as a proposal, we've had the opportunity to interview Courtney as one of our featured love stories! Her other half, Joshua, planned a fantastic day that culminated with him popping the question, and we're so happy to be able to share it here with you.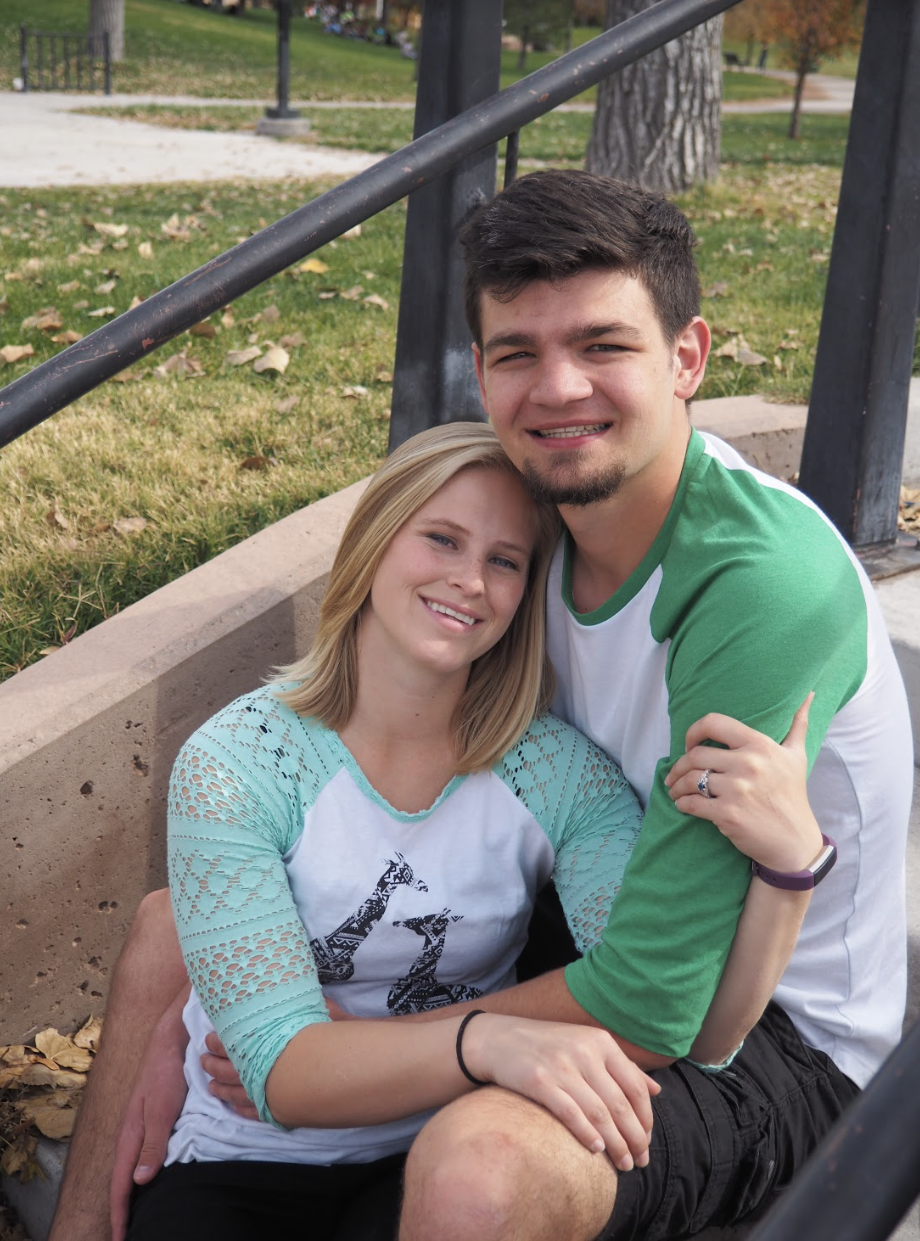 When did you and Joshua first meet?
"We met in middle school during the 7th grade!"
When and how did he propose to you?
"He proposed to me with a culmination of all the ways he asked me to dances in high school. (We started dating during the summer before our junior year.) There was a scavenger hunt, a dozen roses, a line of Hershey's Kisses, and chocolate melted down into letters asking if I'd marry him. Here's the story: When I drove into the parking lot, I noticed his car and knew something was up.
I entered the office, and he was nowhere to be found. Instead, when I sat at my desk there was a note, the beginning of a scavenger hunt, and a single rose. Funnily enough, the note teased me about getting the scavenger hunt right this time. (I already messed up one in high school). I read the note and was immediately confused. I thought to myself "I guess I'm bound to mess this up too lol." Instead of finding the next clue, I found the last clue that directed me out of the office and to a line of Hershey's Kisses leading me to him.
When I got there, I asked if I had missed something and was turned around to go find the other clues. Back in the office, I found the second clue, another rose, and a note saying one reason why he loved me. Then, I went onto find 3 more clues, roses, and lovely notes. Finally, I was sure I found all of the clues and excitedly went out to see him. When I got there, he was down on one knee."
How did you react to his proposal? Were you expecting it?
"I can't even remember what he said, but I immediately said yes and gave him a big smooch! When we walked back into the office all of my co-workers cheered and congratulated us.
I had expected the proposal the next day seeing as it was our 7th dating anniversary. Joshua said that he had to do it the day before so that I'd be at least a little surprised. I was super excited and shaky the whole time. Emotional overload!"