This week, we're doing something a little different.
Why? Because the specialness that is Kaley and Joe's unique journey deserves something equally as special to honor it here, on this little love-filled corner of the internet.
Sure, you could read about another local, real wedding written by me, the Wedding Collective New Mexico blogger, but where's the fun in that?! Instead, we're passing the mic to the wildly-in-love fiances who met here in Southwest and are to be wed later this year. (Yes, we're counting down the days!) 
So, grab your coffee and get ready to swoon over Kaley and Joe's real-life meet-cute love story, complete with stunning photos from Claire Gutierrez Photography. Without further ado…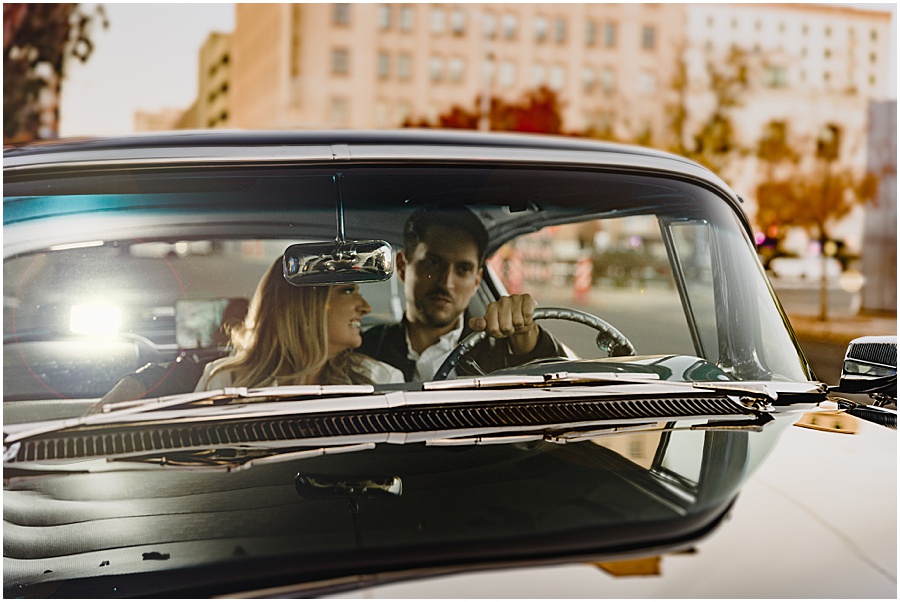 Our story started out like any other movie-cliché.
Kaley was attending a sorority event in the fall of her senior year at the University of New Mexico. Joe, being the craftsman that he was, had agreed to help the chapter by building a small stage for the event. When he showed up to deliver it and saw Kaley on the front lawn, she was wearing a long white dress and caught his eye immediately.
The best part? Joe and Kaley had been in close proximity to one another all throughout life, but never knew it.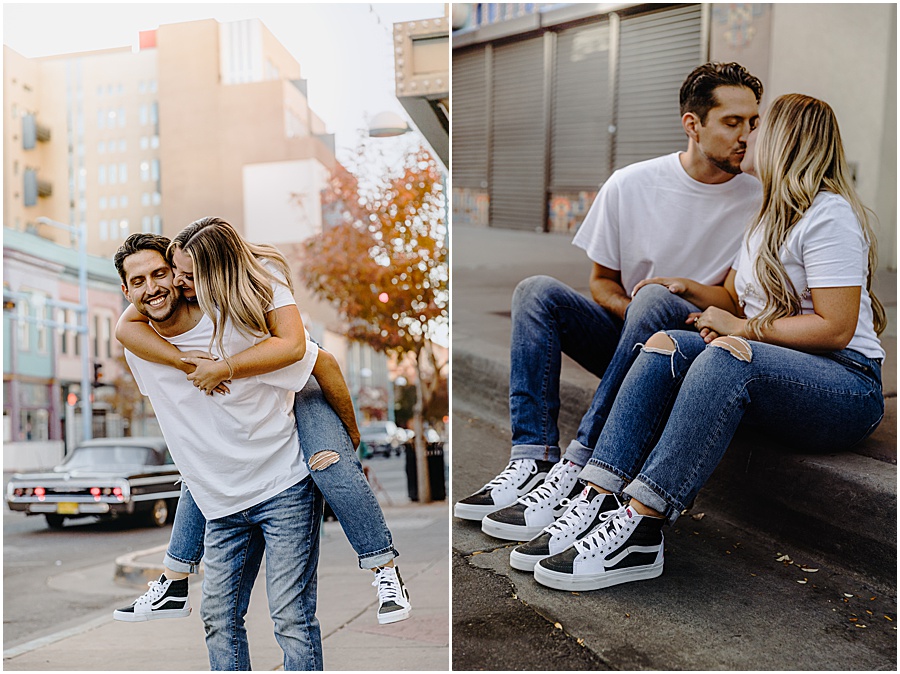 Kaley had spent much of her childhood at her family ranch, and Joe attended the only elementary school in that same town. They were both active in Greek life once they went to college, and had attended multiple events together at the University, always just a few steps away, but not yet making a connection.
If you ask Joe he'll say he had assumed Kaley was in a relationship when they met, and did not immediately try and get her attention.
Luckily for him, though, she was actually single and ready to mingle! Shortly after that, their mutual friend set them up, inviting them to carve pumpkins together for Halloween. Kaley dressed up as Miley Cyrus, so naturally, Joe was all in. Kaley was sold when she realized Joe was over 6ft tall.
The rest was history.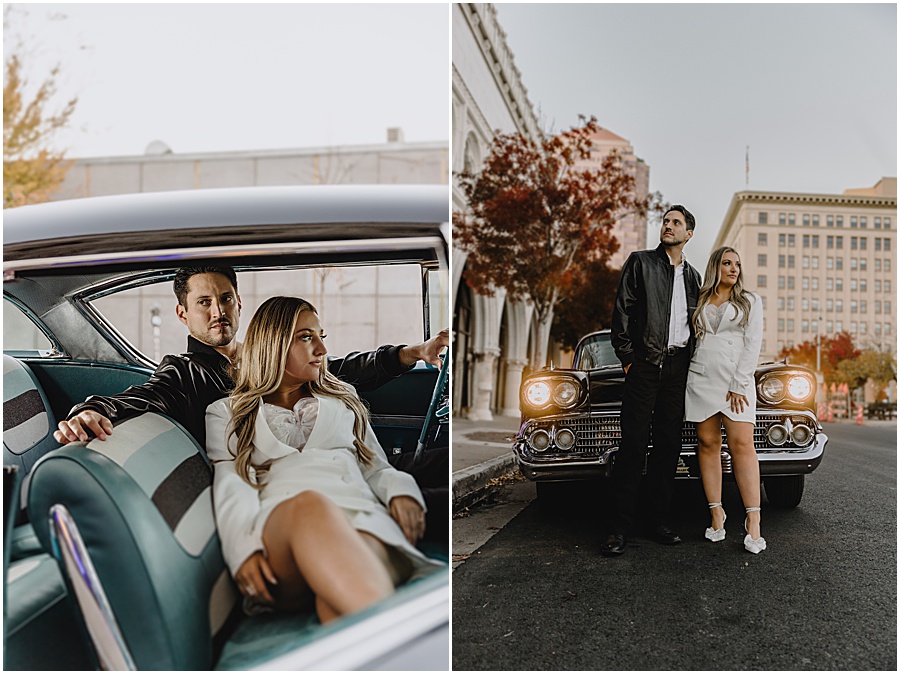 Then, in July of 2022, Joe and Kaley planned a summer trip to Spain and Portugal. As avid travelers, this was not out of the norm. By this point, they had been to a total of 6 countries together and were excited to add another to the list. Thus, they flew into beautiful Lisbon Portugal and the adventure began!
Joe wanted to book an excursion for them and chose a sunset cruise along the Tagus River. As they sailed for two hours, sipping on local Portuguese beer, Kaley thought to herself that she couldn't imagine a more perfect evening.
After docking the boat, Joe treated her to dinner on the water with gelato for dessert. Kaley was ready to head home when Joe asked her to join him on a walk down the beach to look at the historical Belém Tower. As Kaley walked in the water and took selfies, Joe paced behind her, mumbling to himself.
Kaley, totally unaware, figured that Joe was bored and ready to leave. But when she kept trying to order a car for them, he said to wait a little bit longer and continued to pace.
Finally, he grabbed Kaley's hand and said to her, "I need to get something off my chest."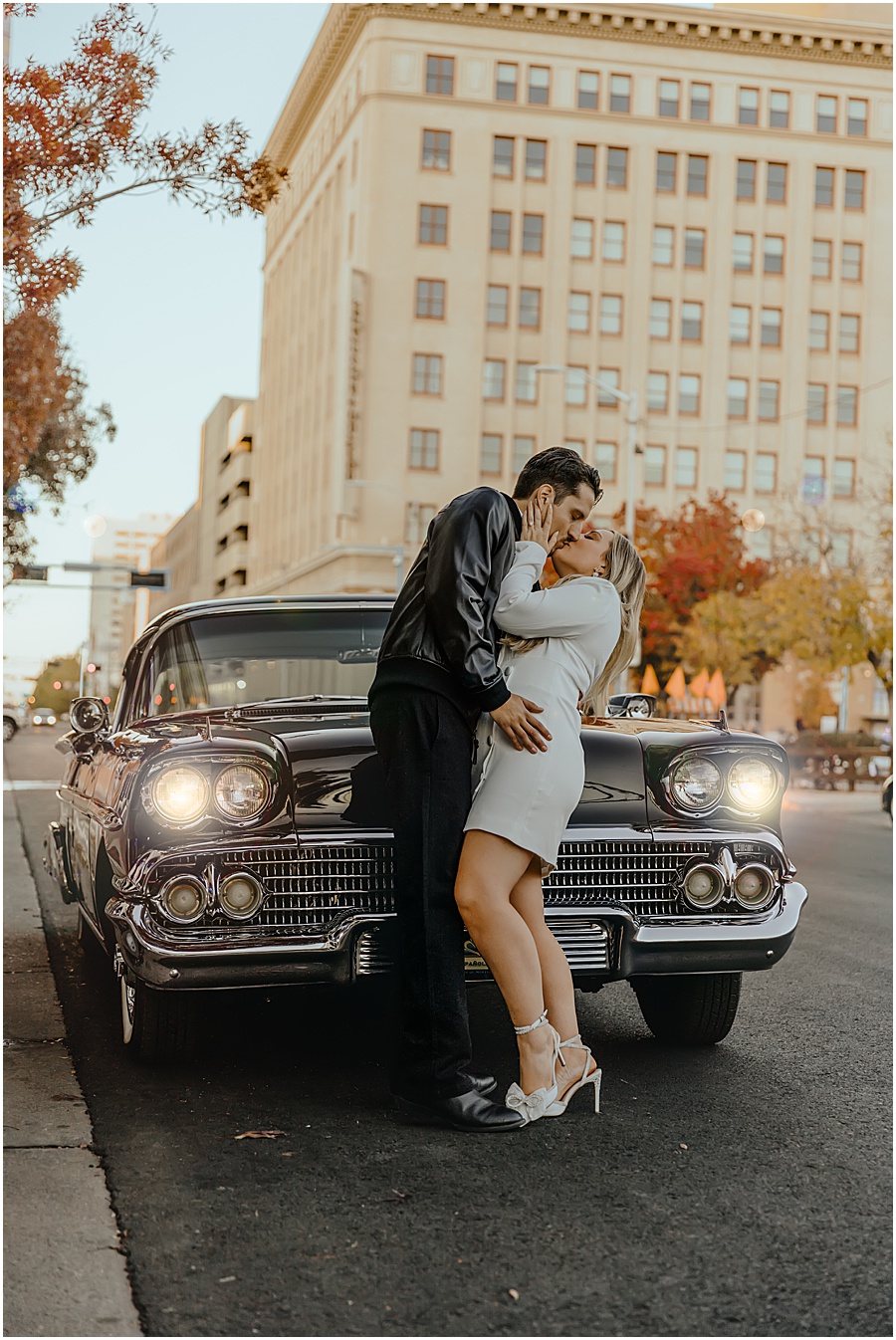 Her heart raced because that totally sounds like the beginning of a breakup monologue, but to her surprise, he got down on one knee… And asked her to marry him!
There they were, on the beach in a beautiful European city, choosing each other for the rest of their lives. She sobbed and nearly blacked out. Looks like those faint mumbles weren't gripes at all — it was Joe gathering the courage to ask those 4 words.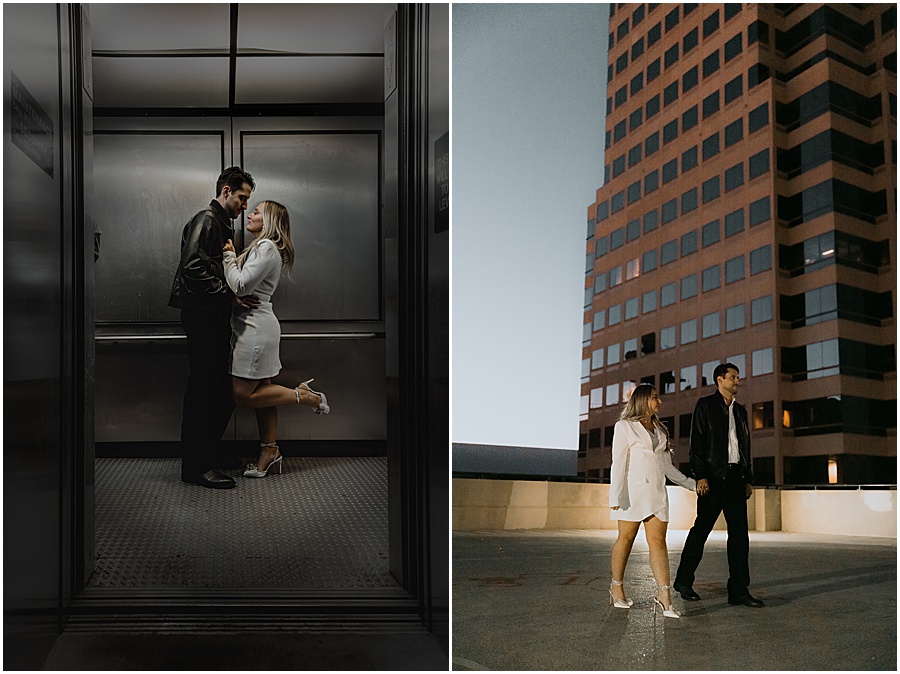 We're getting married in September of 2023, at Kaley's family ranch! The ceremony backdrop will be the Sandia Mountains, with an elegant tent reception to follow — complete with bursts of greenery and dozens of disco balls.
We have walked through the last 7 years of our life together as friends, lovers, partners, and parents to a miniature dachshund. Now, we're looking forward to starting a new chapter as husband and wife.
We're excited to have this shared journey together. It's easy to compartmentalize your life in stages:  childhood, awkward middle school, high school crushes, and memories. But with your spouse, it's an ongoing story that you get to decide, and then watch to see everything unfold firsthand.
And of course, we're looking forward to growing our family and adding new purpose to our life. A once-in-a-lifetime experience, with a once-in-a-lifetime love.