And just like that, the summer sun is upon us! 
In New Mexico, spring is but a blink of blossoms and crisp mornings that melt into warm afternoons. Though the season has yet to officially turn, desert-dwellers know the heat has already begun. 
If you, like us, are already looking for ways to cool down, slow down, and appreciate the scintillations of each moment, you've come to the right place. Today, we're winding back the clock a bit, to the autumn of last year, when Jeff and Jared began their new life together surrounded by glowing foliage and rosy cheeks. 
There wasn't a dry eye in the house while they read their heartfelt vows, including our own.

– Maura, Maura Jane Photography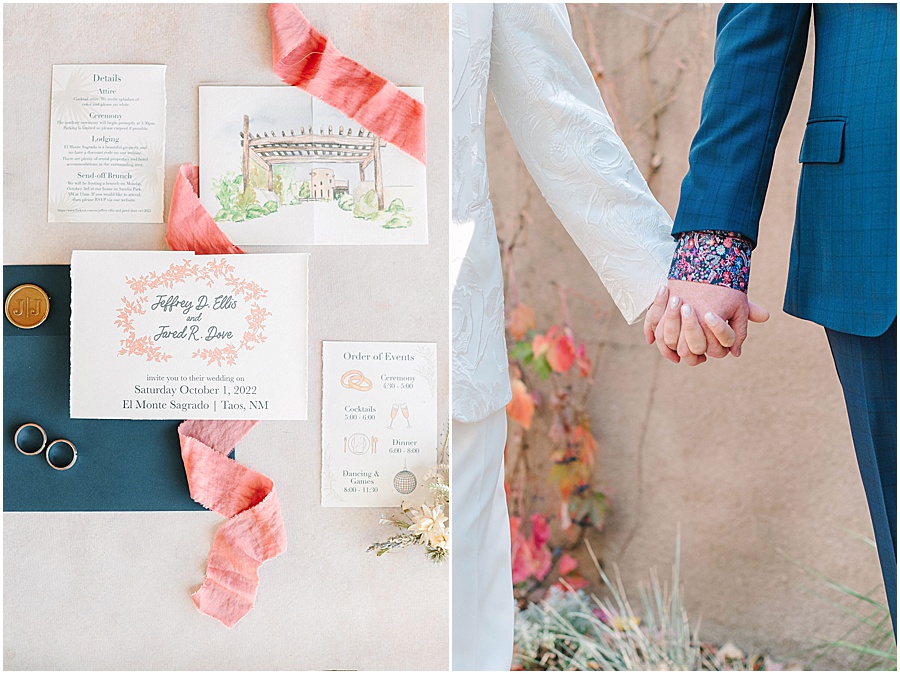 Jared and Jeff are two of the kindest people you will ever meet, so the fact that their wedding day was full of love, came as no surprise to us. It was an absolutely perfect fall day, leaves falling from the trees as they said "I do" under the cottonwoods.

– Maura, Maura Jane Photography
Captured by the locally-beloved and widely-renowned team of creative women at Maura Jane Photography, Jeff and Jared's wedding day was planned to delightful, meticulous perfection. 
Our top three priorities were to have a scrumptious and inviting meal that people would talk about for ages, a colorful and sweet dessert table filled with our favorite confections, and amazing vendors (like Lauren from Just Lovely, Maura & Hannah from Maura Jane Photography, Steve from Briana Nicole Photo + Film, and Justin from Complete Weddings + Events) who would help bring a little bit of sparkle and magic to our special day.

All of our guests loved it! Achievement unlocked!"

– Jeff + Jared, newlyweds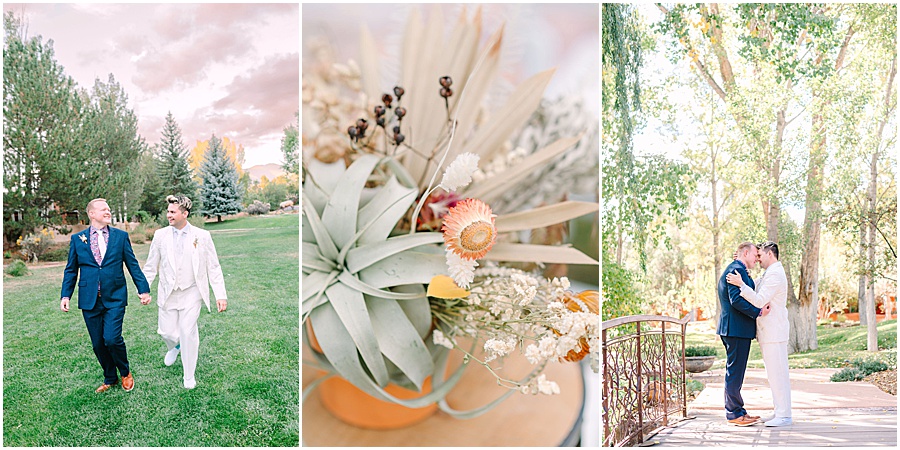 They chose dried flowers and hues of dusty rose and rich maroon for colors, which paired perfectly with the fall foliage.

– Maura, Maura Jane Photography
Their wedding was perfect, and not just because it captured the lovebirds' personalities exquisitely. 
Our vision for the wedding was rustic and romantic with a touch of whimsy.

We fell in love with El Monte Sagrado in Taos due to its unique charm and warmth. An October wedding because autumn is Jared's favorite time of year. Light pink, maroon, and gold are a few of Jeff's favorite colors.

– Jeff + Jared, newlyweds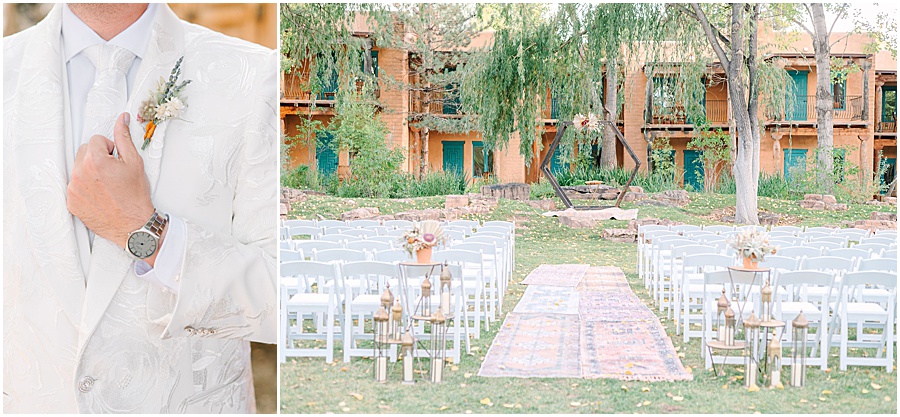 What made the day flawless, in our humble opinions, is that it created an opportunity for dear friends to come together and celebrate the purest and most tender of human experiences: love. 
All while having an absolute ball. That is, after all, the point of a wedding! 
Guests sipped signature cocktails and played lawn games before they tore up the dance floor, which we don't think we saw empty once!

Maura, Maura Jane Photography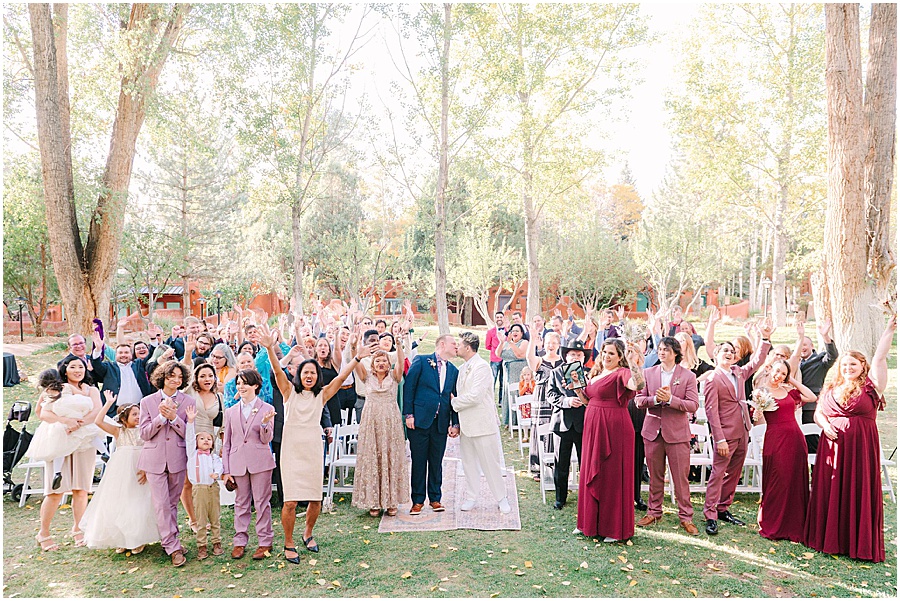 And then the evening came to a close, as soon will this blog because as much as we'd like to freeze time and revel in Jeff and Jared's sacred moment forever, we cannot. 
We ended the evening by capturing a sparkler "photoshoot" in lieu of an exit, wrapping up our time with them perfectly. It was such an honor to capture this couple's day.

Maura, Maura Jane Photography
But we can get pretty close, thanks to Maura, of Maura Jane Photography, and her impeccable eye for documenting love stories in the Southwest.