Welcome back to our wedding wonderland, where the mountains are as high as Colorado's wedding community is vibrant! We hope you've had a lovely Spring so far and are taking full advantage of getting outdoors to see all the budding trees and flowers — after all, there's only a few weeks left of Spring!
In less than a month, we will be in one of our busiest [and favorite] wedding seasons of all time. So, if you're in the hustle and bustle of planning a wedding and looking for some last minute additions to make your summer [or autumn] wedding really pop, you are in the right place!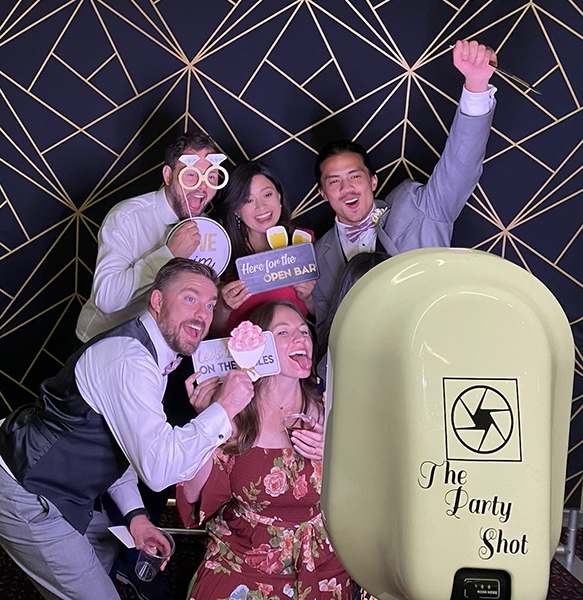 If you didn't know, Colorado takes weddings seriously, and our local wedding professionals are no exception. From the dreamiest venues to the most innovative wedding planners, Colorado's wedding scene is buzzing now more than ever with creativity and passion.
So, buckle up, lovebirds! Because we're about to take you on a journey where we introduce you to a local wedding business that will offer an absolutely unforgettable experience for you and your guests!
Excited?!? Eeeek! Us too!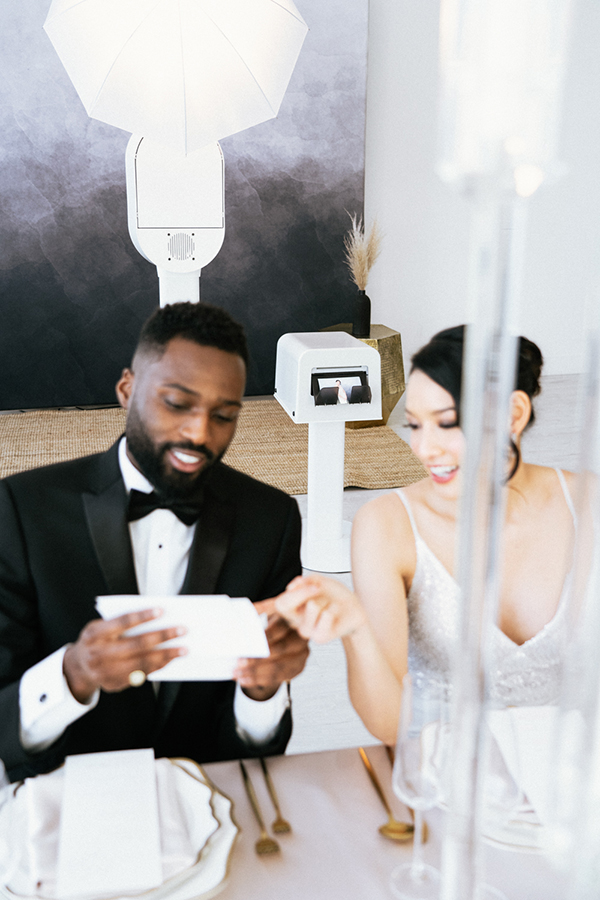 Welcoming to center stage — The Party Shot Photo Booth!
Listen — if you're looking for the ultimate party starter for your wedding day, The Party Shot literally has just what you need. Not only does The Party Shot Photo Booth offer one of the best photo booth services in Denver, they also provide the highest quality EVERY. TIME.
They are known for their Luxe Booth, where you can take the most luxurious, studio quality photos all night long. We're talking high-resolution photos, videos, and even GIFs and boomerangs!
What sets The Party Shot apart is their truly unique features you didn't know you needed. Really — they offer an audio guestbook, an online gallery, digital and bring memory books, and giant party games. Honestly, if you are throwing a wedding party/reception and want it to be one to remember, what better way to do it than with The Party Shot?!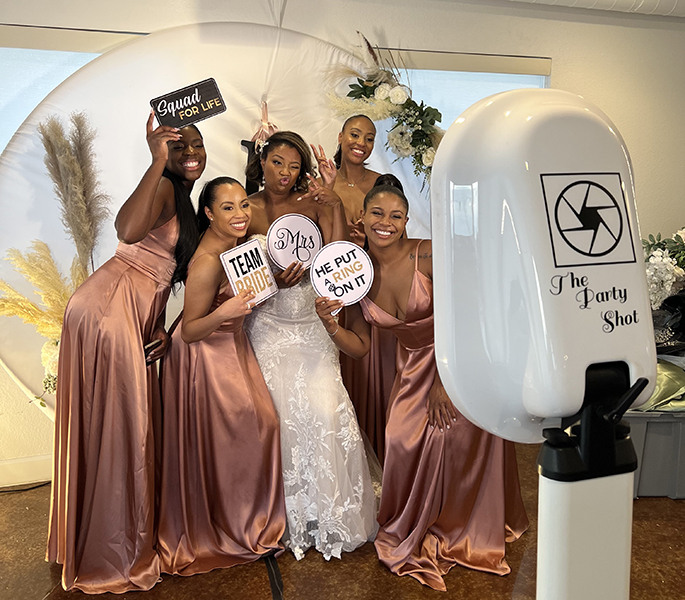 We know what you're thinking. A photo booth wouldn't be complete without unique custom props and ultra-fast printing, right?! Well — you're in luck! The Party Shot Photo Booth offers this and so much more, like premium backdrops, studio quality lighting, and customized design elements.
Hear what they have to say about what makes their photo booth different from all the rest:
We work closely with our couples to create the designs that match the vision for their wedding, and we LOVE it. We submit our initial designs to be reviewed so that any and all edits can be made before your big day, and we don't charge extra for our custom work or the edits. Our booths are also not limited to photos, we also have GIFs and Boomerangs as additional options to choose from which make for a killer online gallery.
If you're wondering — why do I need a photo booth when I have a photographer? The Party Shot has just the answer:
The answer to this is fairly simple-Our Photo Booth is for YOUR GUESTS! Your photographer's job is to capture the beautiful, priceless moments that you tell them you want captured buuut they don't generally focus on all the guests at the wedding. In front of our booth, they get to let loose, get silly, and capture some of their very own moments on your big day.