Most people don't talk a lot about wedding catering at the start of the planning process, simply because it seems like something that can be done closer to the wedding day. Often, engaged couples have their minds set on the venues, dresses, florals, decor, and all of the things that are important for visuals. Don't get us wrong, we love every aspect of wedding planning when it comes to aesthetics – but we love good food, too.
Who says that food can't be visually stunning and add just as much value to the wedding day? Definitely not us! Enter Mila's Mesa – a new way of catering that you're simply going to fall in love with. Jamila and her chefs incorporate visual masterpieces that also taste amazing, all while bringing a whole new way of experiencing food to the table (quite literally).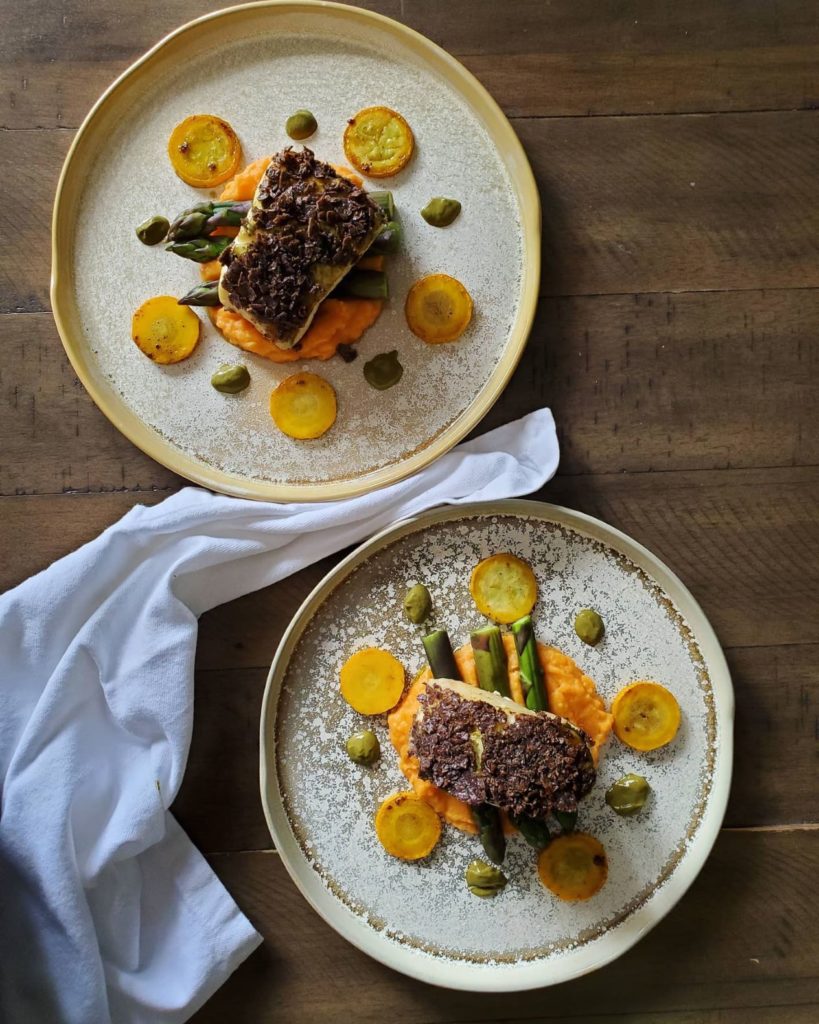 If we have learned anything this past year, it's that innovation is the key to success in all aspects of life. When couples needed a way to share their wedding day with their older loved ones, they started having Zoom weddings. When couples needed safe spaces to have their weddings, they opted for backyard + Airbnb weddings. When couples wanted to share a safe meal with their guests, they hired caterers like Mila's Mesa who could cook the meal in the comfort and safety of their own homes.
Mila's Mesa not only brings the mealtime experiences to you in many different ways, ranging from kitchen cooked meals to backyard BBQs, but they also offer an impeccable and scrumptious custom menu. Safety is a number one priority for the chef, and she knows that it is for you, too.
Feeding your guests should be just as important as any other aspect of wedding planning, so it is important that you find a caterer that you feel a connection with. You are going to have a wild day and when it is finally time to sit down and eat your meal with all of your guests, you want to nourish your body with delicious, fresh food! Mila's Mesa elevates your food experience – you won't regret it.