Hey, you! Welcome to Wedding Collective's first Virtual Vendor Showcase where you'll get an up-close and personal look at some of New Mexico's finest wedding vendors. Since we can't have in-person wedding shows these days, this is the perfect way for local couples to get connected with experts, ask questions, and maybe, just maybe, snag some amazing deals!

Our first vendor is a culinary demonstrator + cookware expert — Dinner4Two! When planning a wedding, it is easy to forget all about the importance of cooking great meals for yourself and your new life partner. There are so many important aspects of cooking, such as cookware, ingredients, and recipes, and Dinner4Two can help you navigate through all of these.
"We'll show you how to pick out the perfect cookware and culinary tools for your lifestyle while helping you plan for your gift registry and wish lists. We'll show you how to make great meals using less time, less energy, and less fat while retaining more vitamins, minerals, and the so important… flavor!"

– Dinner4Two
These experts know that your budget and well being is of the utmost importance, which is why they host completely free, hour-long cooking shows. You'll get to enjoy Join Dinner4Two for an exciting date night full of demonstrations and hands-on learning with the love of your life. How fun is that?!

KNIFE GIVEAWAY!
Dinner4Two is giving away a full set of our Precision Series Knives! This includes our 5-Piece Kitchen Knife Set, 4-Piece Carving Set, 8-Piece Steak Knife Set, and our Bamboo Block.
This 18-Piece Set of Cutlery retails for $1,500.00!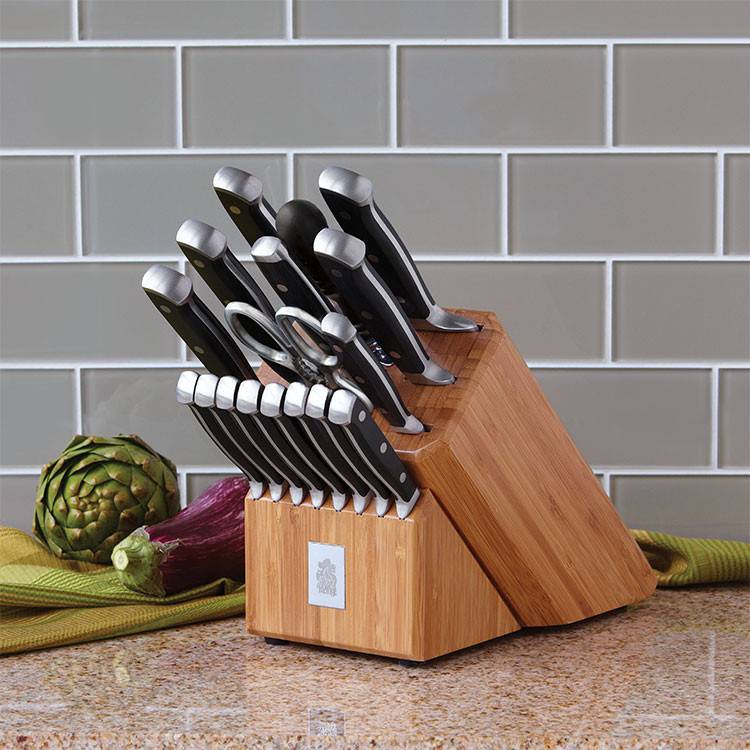 THE DETAILS:
The drawing will run through November 30, 2020. Only 1 entry accepted per person. They will randomly select one bride at the end of the contest to receive the set of cutlery. No purchase necessary. To enter the contest please message them through our Wedding Collective storefront here: https://www.weddingcollectivenm.com/listing/dinner-4-two
or call/text us directly at 608-354-5421.
TO ENTER THEY NEED THE FOLLOWING INFO:
-Name
-Cell Phone Number
-Email
-Zip Code
**By entering this contest, you are authorizing them to contact you at the telephone number and email address provided. This authorization includes receiving text messages and contact by cell phones and other wireless devices to invite you to a no-obligation exciting culinary sales demonstration and to provide you with additional marketing information in the future. You do not need to purchase their products for a chance to win the set of knives.**