Here at Perfect Wedding Guide, we get to see countless stunning photographs of brides and grooms sharing their special moments together. Everything is always picture perfect, from the venue to the gown, but there is something that absolutely emphasizes the radiance of couples in love: wedding day makeup. We've asked one of our newest members, Mesa Makeup, to give you some tips + tricks when it comes to looking fabulous for your wedding day. Summer and Erica share a bit about who they are, what they do, and what you can do to make your makeup experience the best yet! Read what they have to say below.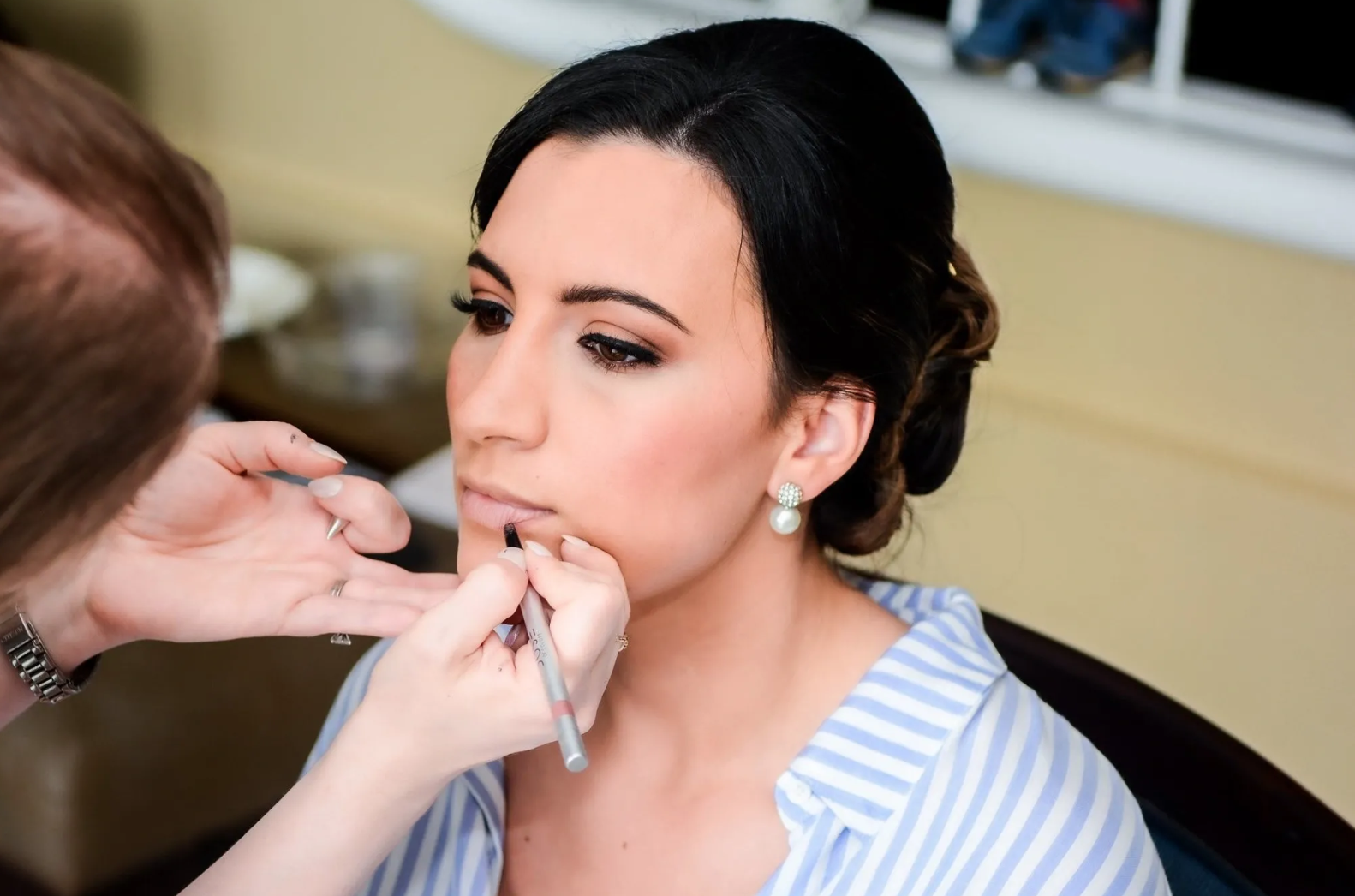 Meet Mesa Makeup
Hi lovely NM brides! We are Summer and Erica of Mesa Makeup and are super excited to be a part of the Perfect Wedding Guide family! Before we get into our top 10 dos and don'ts of wedding makeup, we wanted to tell you a little bit about our business and what we think sets us apart. 
When we decided to pool our talents into Mesa Makeup, we wanted to create an experience for our brides rather than just a makeup service. In order to do that, we spend a little more time on skin prep so that everyone feels relaxed and pampered before the makeup magic begins! We are also the only makeup artists in New Mexico to offer a full makeup and skincare application using only clean cosmetics – meaning those products are free from chemicals such as parabens, sulfates, and other potentially unsafe ingredients. We have spent a lot of time researching and testing different "clean" products to ensure that these items meet our standards for long lasting, gorgeous makeup! In addition, we can assist you in creating a gift package for your bride tribe containing some of our favorite New Mexico-made skincare, spa, and beauty products!
FUN FACTS | Before we started Mesa Makeup, we both were students at the University of Minnesota at the same time but didn't actually meet until makeup school! Summer is fluent in Spanish and Erica is a polymer scientist. 
Now For Our Top Ten!
DO start a skincare routine as soon as possible! Makeup will look better and last longer if your skin is healthy and well cared for. We recommend figuring out your skin type (normal, dry, oily, or combo) and concerns (fine lines, acne, age spots, etc.) and talking to an esthetician to help you get a skincare routine established. 
DON'T try out any new products within a few weeks of your wedding date. Sometimes an ingredient in a new product may irritate your skin. We also recommend avoiding any harsh skincare treatments (e.g. chemical peel, waxing) within a week or two of your wedding for the same reason. Remember MUAs can cover discoloration but we can't get rid of texture!
DO have a trial makeup run beforehand. This lets you get to know your artist and their makeup style to see if you vibe well. Plus, it's one less thing to worry about the day of if you already know your makeup is going to be perfect! It's also nice to schedule this before an engagement shoot so you can see how the makeup photographs. 
DON'T worry about changing your mind about your makeup on the day of your wedding! It happens frequently and we promise it won't hurt our feelings if you want something changed!
If you aren't doing a trial DO bring pictures of makeup styles you like. This also goes for anyone in your bride tribe or bridal party having makeup done. It helps get you and your artist on the same page from the beginning so there are no surprises at the end!
DON'T be afraid to wear a little more makeup than you usually wear on your wedding day. We want you to look good both in person and in your photos so we may suggest a deeper eyeshadow or lip color than you originally thought so you don't look washed out in photos. 
DO respect the timeline you and your MUA establish. No one likes to be running late so ensuring you and your party are on time and ready to start at their allotted times!
DON'T be afraid to try fake eyelashes. We have a ton of different styles to choose from and can customize any lash to you! We also have lashes that work well for first timers that are very comfortable to wear. 
DO ask us about our clean cosmetics package, what our favorite products are, and where we get them! Also DO pick Erica's brain on ingredient safety and where you can learn more about it. 
DO leave your vendors a review. It lets us know how we did, helps us improve, and also helps other brides in their search to find professionals best suited to their styles/needs!
We can't wait to meet you and we hope you have a Happy New Year!
Want to get in touch with Mesa Makeup? You can visit their page here.