Every bride and groom wants to find a wedding venue that is both practical and perfect. As you've been searching, possibly very overwhelmed by all of the options available to you, there may have been moments where you felt that finding the practical and perfect option was impossible. We are here to reassure you that, first of all, anything is possible, and secondly, we have your back.
When deciding on a wedding venue, there are always quite a few things to keep in mind, such as the time of year, capacity, catering options, services, etc. The best thing to do right before you start your search, or halfway through when you've given up hope, is to pick up that notebook dedicated just to your wedding, and make a list of your wedding venue NEEDS, WANTS, and NOPES. This will help you narrow down your search and give you a clear path toward the perfect and practical venue.
There is a special kind of venue that we, your Perfect Wedding Guide team, absolutely love because of it's well-roundedness–country clubs! Rain or shine, big or small, country clubs are the ideal place for weddings. Not super familiar with the benefits of choosing country clubs? Here are some reasons why they are great:
1. They're unique, exclusive, and classy
Since country clubs are local, the event venue is unique and centered around the views of the city! Country clubs are often perceived as being unattainable because they are typically member-based, but this doesn't always apply to weddings. Most clubs are willing to host guests who are not members, you just have to ask. Country clubs are always clean, well-maintained, and classy! Just take a look at this beautiful indoor set-up at Tanoan Country Club here in Albuquerque.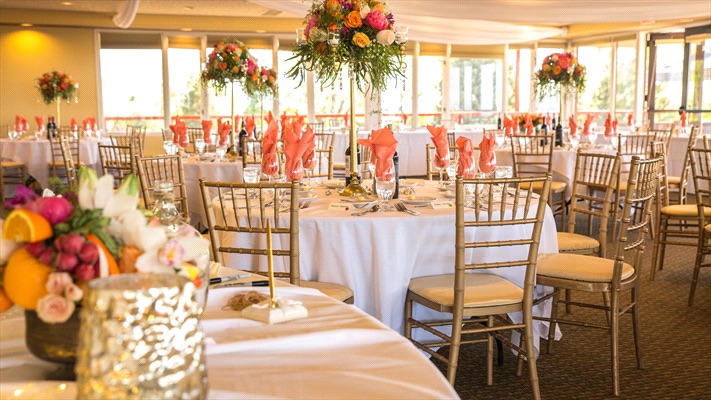 2. They're Accommodating
Aside from all of the beauty of country clubs, their accommodations are incredible. Whether you're having a small or large wedding, there are plenty of options indoor and outdoor. Most country clubs offer multiple ballrooms for ceremonies and receptions, depending on the size of your party. The Event Center at Sandia Golf Club has the most wonderful set-up, a large ballroom with Lanai Doors that lead to a heated/cooled patio and out to an outdoor gazebo. This is the perfect all-in-one experience!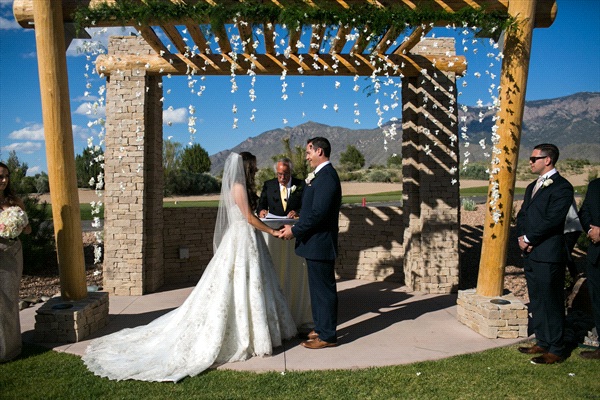 3. They're All-Inclusive
Since country clubs host many events all year, they are often fully inclusive when it comes to providing food, drinks, tables, chairs, etc. Many country clubs don't allow outside food and drinks because of their full service kitchens and cleanly grounds. The Canyon Club at Four Hills is one of the venues that can provide just about everything you need for your wedding, from food and bar services to elegantly arranged seating in the ballroom.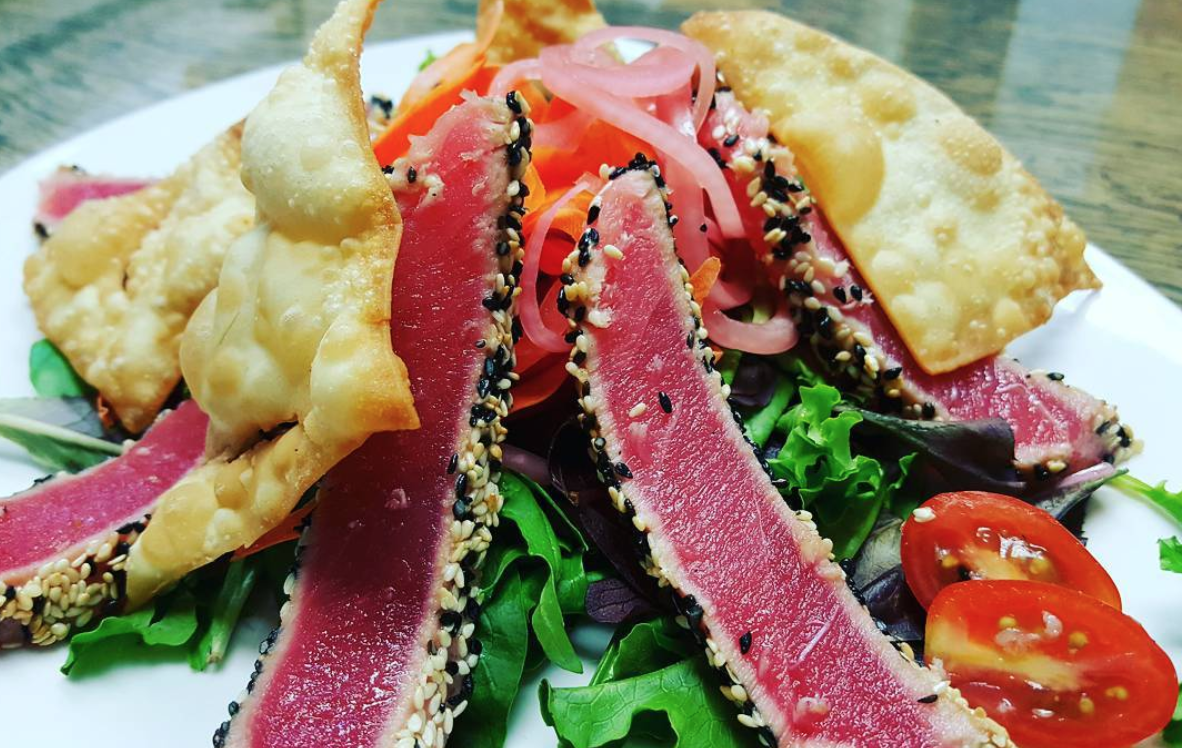 We hope you're sold by now on our favorite country clubs–and if you're not, don't fret. Just like everything in life, they're not for everyone. There are more options for you! Simply check out our local venues here.