Dreamy black and white photographs always evoke a nostalgia that is beyond compare. A photograph does so much more than just capture a moment in time, but also preserves the feeling of the moment to be experienced again and again. Here at Perfect Wedding Guide, we see so many awe-inspiring shoots by so many talented wedding photographers and we can't seem to get enough. Bring on your light and airy or dark and moody—we want it all!
Without a doubt, we love styled shoots, which is why we've featured them so many times before. However, you might be wondering, what exactly is a styled shoot and why are they so special? First and foremost, styled shoots give the local wedding community a chance to work together as one big team to create something completely their own and totally unique. They can showcase their talents in a team setting to bring dream weddings + elopements to life! Secondly, it is rare that wedding photographers and vendors get a chance to have complete creative control over a shoot, so this gives them the opportunity to focus on creativity rather than conventionality.
"For this styled shoot, we drew inspiration mainly from black and white images. We wanted to challenge ourselves creatively to focus more on shape, form, texture and light than we normally would. Our vision was for stark contrast, and striking shapes, and we achieved it by shooting the way we would if we were only shooting black and white film.
This shoot at the Rosewood Inn of The Anasazi was cultivated by a group of local wedding professionals and conceptualized by Manmade & Sage. Carissa + Ben Photography captures rich colors, textures, and colors in this styled shoot by focusing on elements of shape and form. The black and white images are reminiscent of analog film with contrast and moodiness. Carissa + Ben play with the dancing light and use it to enhance the small details of raw human emotion and physicality.
The team was absolutely incredible, and we're so grateful that Amanda and Melissa were on the same wavelength from the start! The result is a styled shoot that made us think outside the box, and stretch our creative muscles while producing some of our very favorite images this year!"
The venue, the concept, the decor, and so much more goes into creating the final, and heart wrenchingly beautiful, product. You can view the full gallery and visit the vendors below!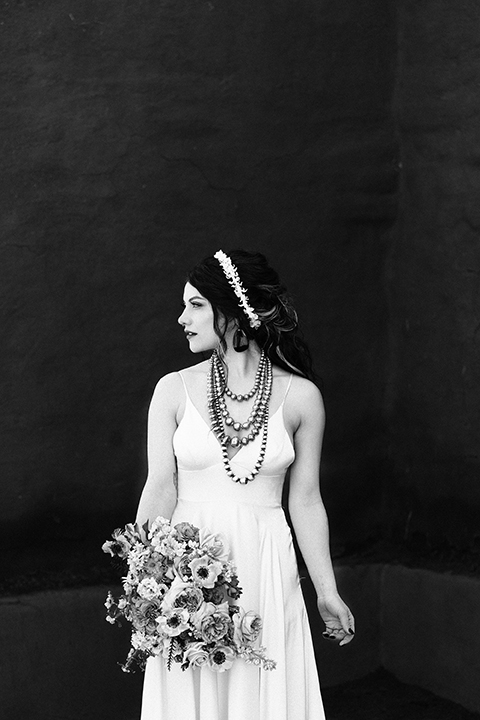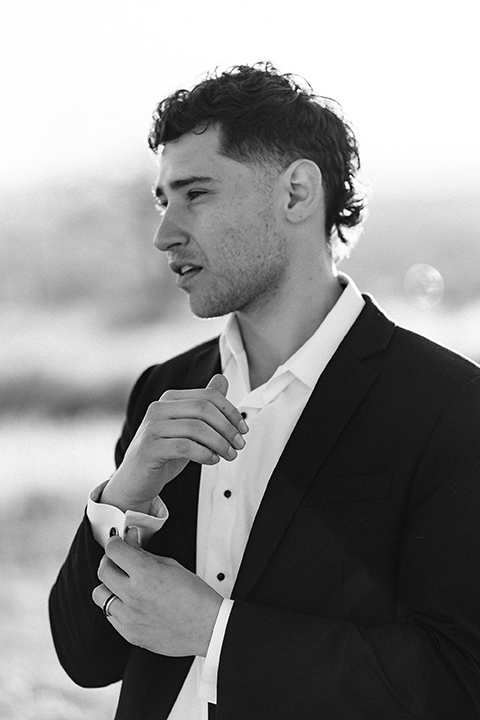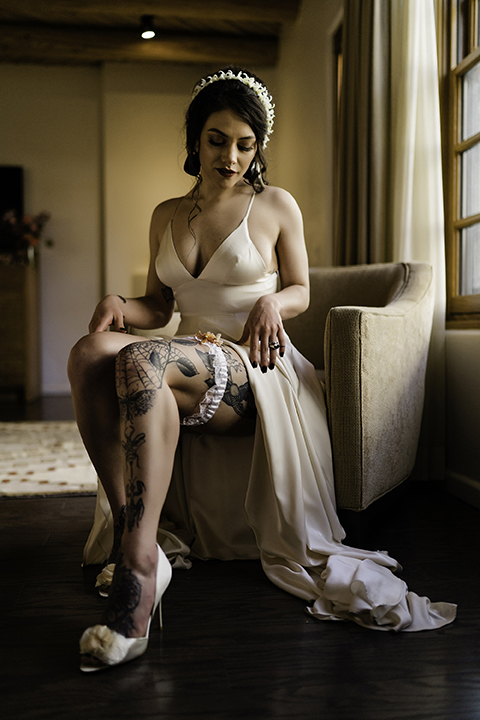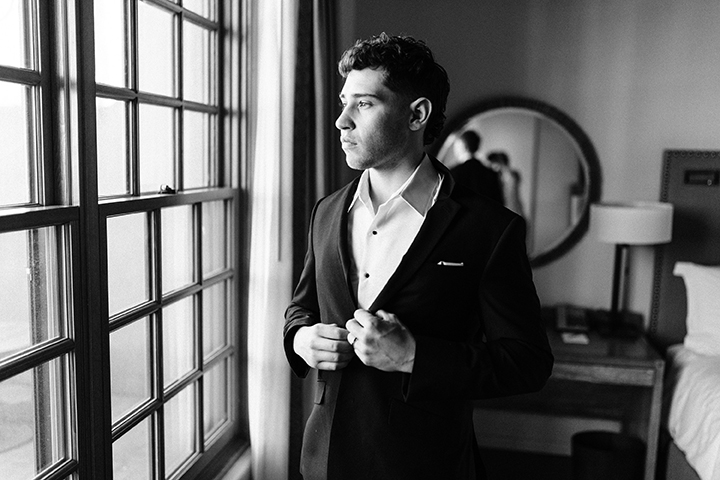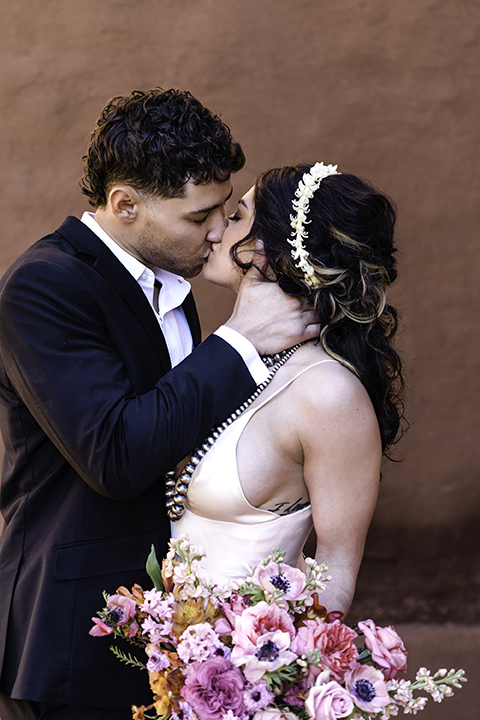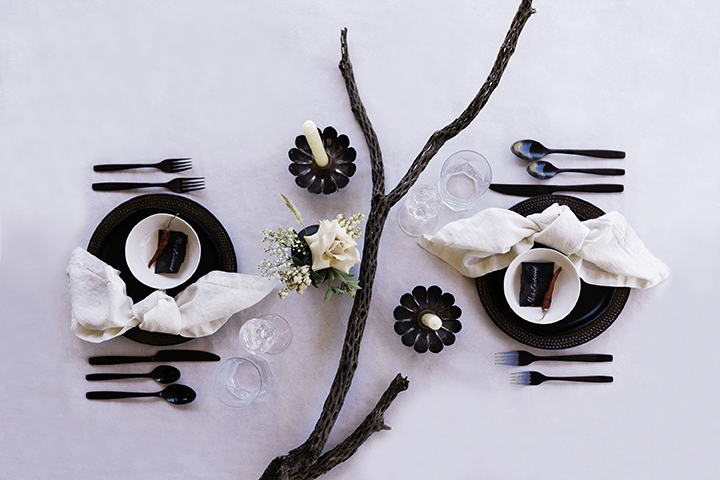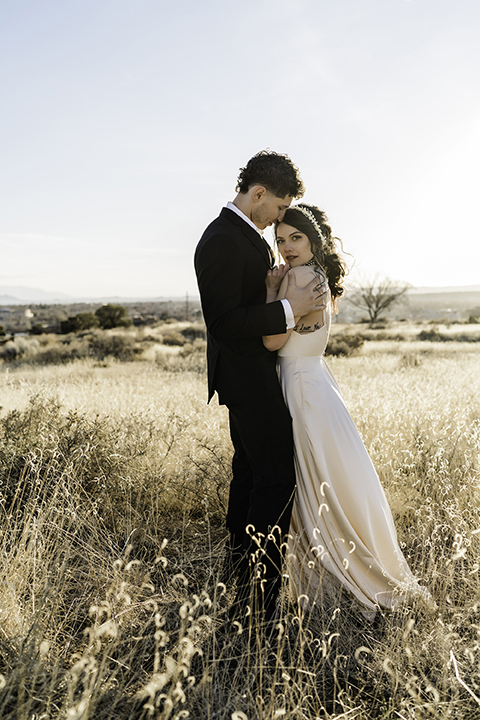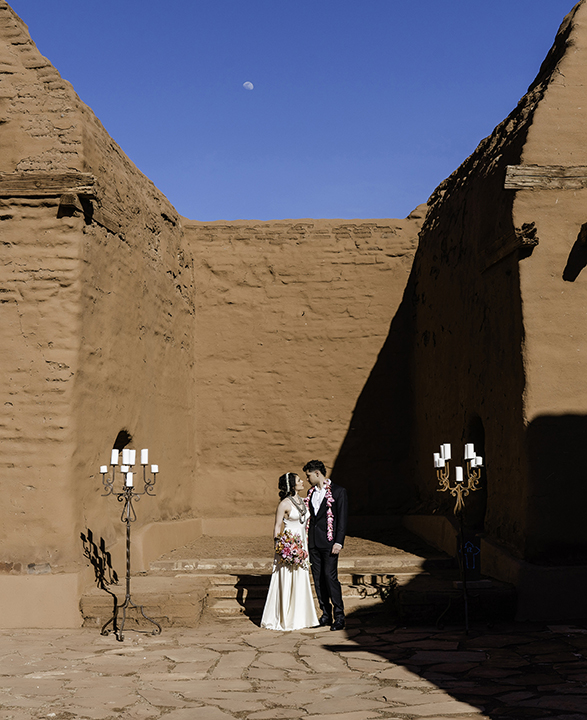 Photography | Carissa & Ben Photography
Concept + Styling | Manmade & Sage
Planning | Candace Noel Events
Videographer | Kevin Guevara Photography/Design
Florals | Renegade Floral
Hair | Jewel Hair Design
Makeup | Betty Rose by Alanna
Garter | Bridal Elegance by Darlene
Suit | Suits Unlimited 
Jewelry | Peyote Bird Designs
Venue | Rosewood Inn of The Anasazi
Models | Tonya + Ryan