You know that classic saying, "it's all about the music"? When it comes to your wedding, this statement couldn't be more true. With the rise of technology, we have so many options when it comes to picking some tunes. Between customizable Spotify playlists and YouTube music stations, it's so hard to say no to these easy and budget-friendly alternatives.
If you're on the fence about which option is best, we're going to help you out—you absolutely should book a local entertainment expert. Here's why:
You'll get a genuine and authentic experience. Not only are these local musicians and disc jockeys well seasoned in their craft, but they also know how to throw together one heck of a show. For the bride and groom looking for that authentic New Mexican experience—or even simply a classic, yet genuine, performance to make your wedding more elegant, you've come to the right place.
You won't break the bank. With such a wide variety of vendors to showcase, you're sure to find one that fits your wedding day budget. It is always good to remember that you are hiring an entertainment expert. These are folks who have been working in the industry for a long time and are sure to make your big day the most memorable day of your lives, and that itself is priceless!
Your wedding will be completely unique. From the gown to the venue, every bride and groom has their own personal touch to add to their wedding, and the music shouldn't be the exception. By choosing a local entertainment expert you get to be in control of the look, the feel, and the mood of the day. You can work closely with the musician or DJ to make sure that all of your favorite songs and sounds will be implemented into the ceremony and reception.
You don't have to worry about anything. Seriously. Your job is to have a great time while the professionals handle everything. There's no need to worry about that playlist glitching halfway through the ceremony because you'll be in good hands. Now that should be music to your ears!
Whether you want a live accompaniment while you walk down the aisle or a reception DJ that makes your guests get up from their tables and dance, we can't think of a better way to help those dreams come to life than to provide you with New Mexico's greatest entertainment professionals.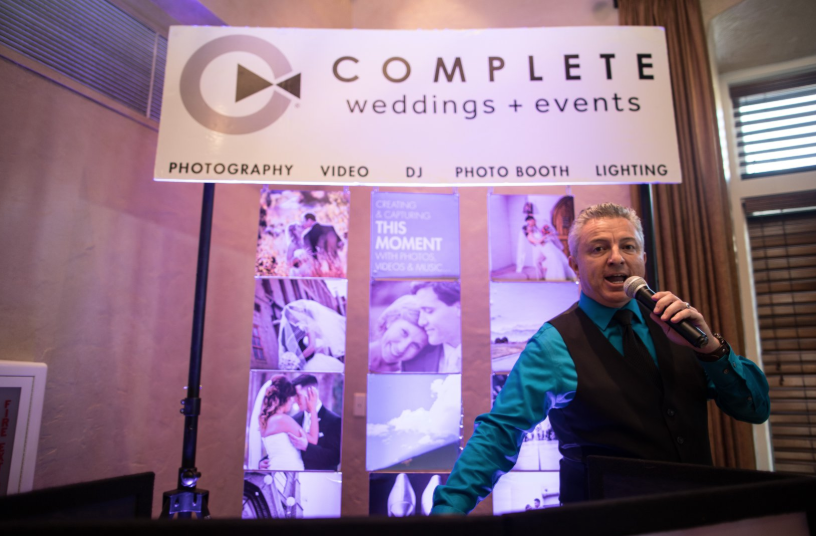 Working with Complete was as easy as you could possibly want when planning this stressful event. Justin sat down with us, heard our wants and requests, and paired us with a fantastic DJ and videographer who met our needs perfectly. Both David (our DJ) and Minh (our videographer) met with and developed a relationship with us beforehand to make sure they had an exact idea of our vision for our wedding day. We would definitely recommend Complete to anyone looking for a hassle free wedding experience!

– Sanae, Bride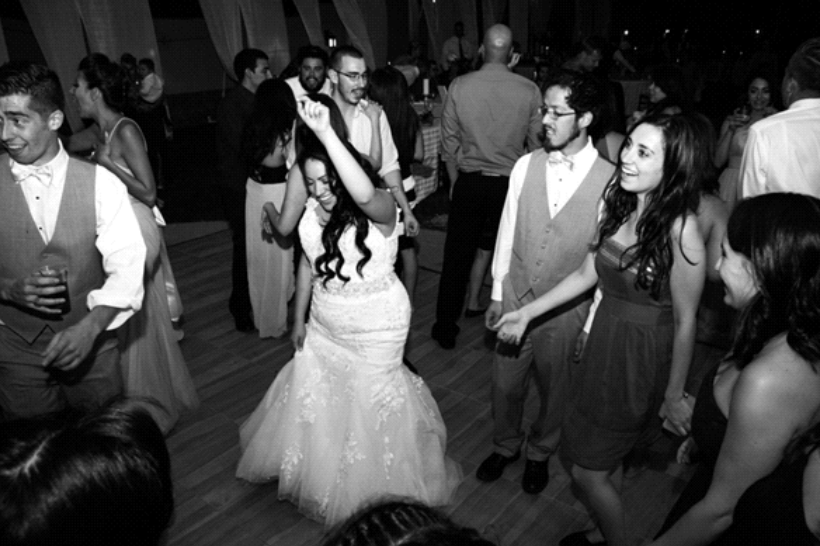 We chose Chris from Cutmaster Music to be our DJ at our reception. And I must say, he was worth every penny! Chris kept us on schedule and got all our guests hyped for our entrance! He then made our first dance extremely special by asking our guests to come stand around the dance floor.

– Amanda, Local Bride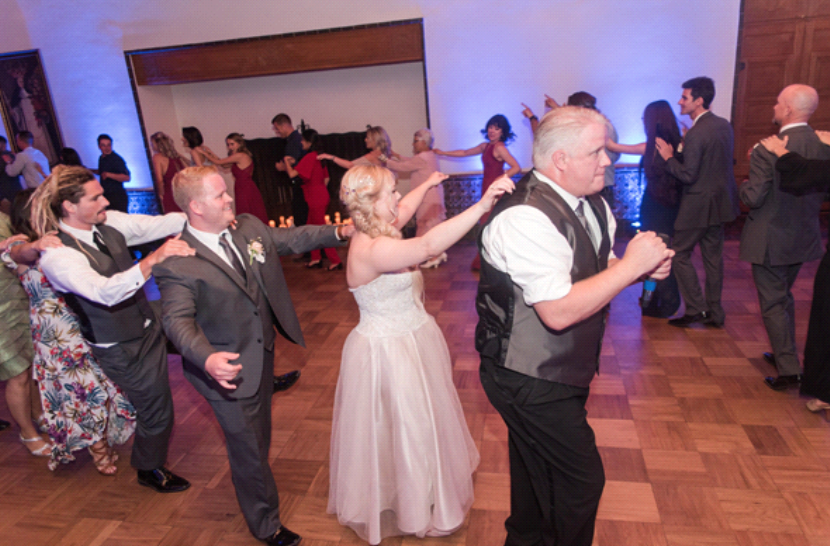 Brad King might very likely be the best DJ in Albuquerque, and you would be silly not to book him if you have the chance. My fiance and I met with Brad through a recommendation from our photographer because we had mentioned that our dream wedding reception was A LOT of fun and a had every guest dancing. Let me tell you, Brad delivered.

– Kayla, Local Bride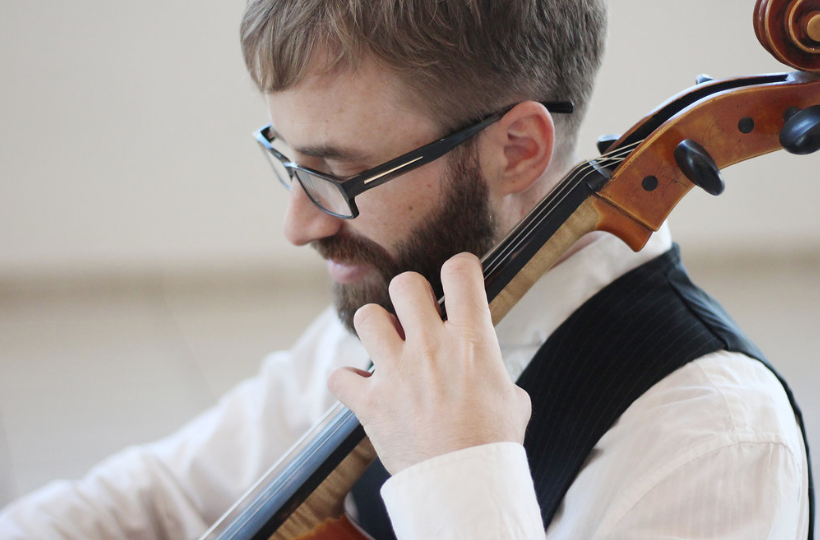 Ryan's talent, demeanor, and musical talent was the cherry on top of the most perfect day. My husband and I live in Seattle and had a destination wedding in Santa Fe, NM. Working with Ryan was the easiest part of the planning. By request, he played a beautiful cello compilation of my favorite Yanni song- a song which had deep meaning to both me and my dad. The song gave me absolute chills and caused my dad to burst into tears. I gave Ryan very little direction and trusted his experience and understanding. He showcased his talent and expertise in his field effortlessly.

– Briana, Bride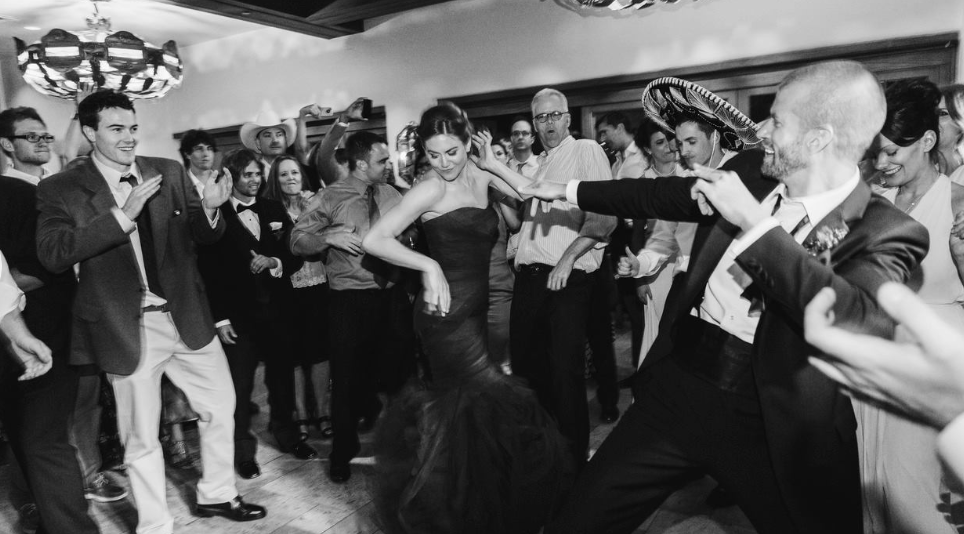 Soulstice was incredible, reliable, trustworthy, and in control. When our venue experienced a few hiccups during our wedding, Vicky grabbed the microphone and was to the rescue, improvising without anybody knowing. They are the best band in Santa Fe, by far, recommended everywhere.

– Heather, Local Bride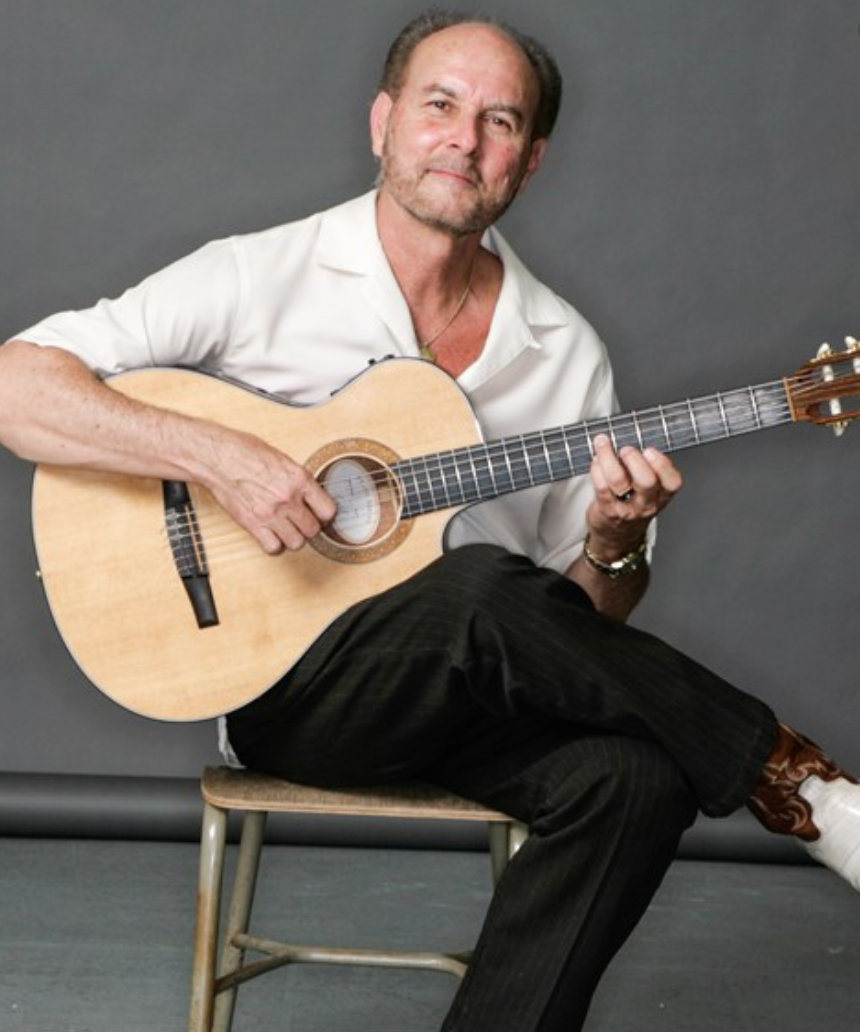 John played for our daughter's wedding. He is an amazing guitarist. Our outdoor wedding ended up with last minute rearrangements to indoor, very tight space. John had learned new music for the processional that ended up being the shortest processional ever and he had to sit in a tiny corner. None the less, the ceremony guitar music was beautiful and the cocktail hour music was great and fun.

– Dana, Mother of the Bride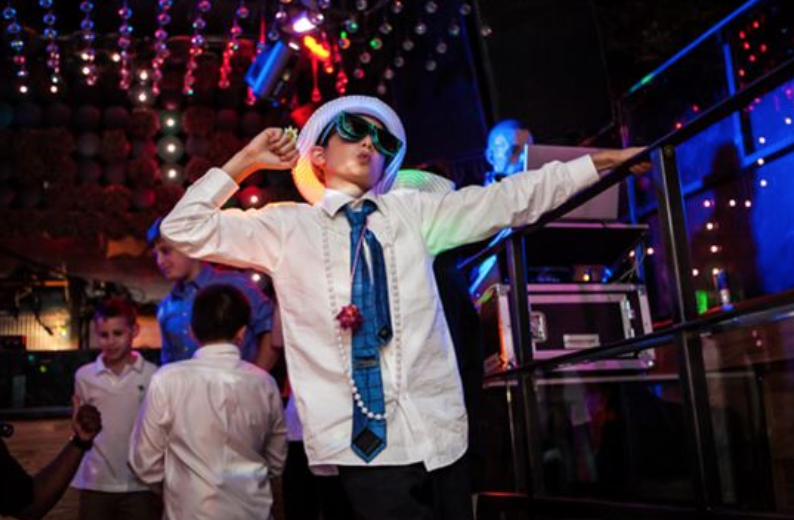 We booked Musicology for our wedding, after seeing them at a bridal show they put on (which was awesome in and of itself) and we couldn't be happier that we did! Laura and Eliot were extremely helpful from the very beginning. We started talking about what we are looking at in terms of songs way ahead of the wedding. They're really great at suggesting songs (their song library is huge, they have everything!)

– Kelly, Local Bride