The goal for us on our wedding day was to make sure everything was very personal and that our guests had a fun and memorable time.

-Ashley, bride
Luckily for our darling local newlywed, Ashley, she and her now-husband, Kris, are not alone in that desire. With thousands of weddings happening in New Mexico alone every year, it becomes less and less about brands, colors, antiquated traditions, and more about love, community, and celebration. For the next few years, this trend is expected to continue, as engaged couples shoot less for the fairytale and more for the unforgettable experience that their guests can enjoy for every moment of the day.
With so much magic possible here in Albuquerque, too, it's no small wonder that more couples are opting for staying in our home state as well. Our local wedding professionals prove again and again that they're on parr with coastal trends and styles through their innovative work and collaborative approach to the wedding community. (Don't believe us? Check out our last blog post — we rounded up a few of our favorite styled shoots and real weddings from the last year!)
Because we're here, in the Land of Mañana, too, our wedding professionals have a certain special quality to them that you can't find anywhere else: flexibility. For them — like Lauren with The Event Center at Sandia Golf — love really is at the center of all that they do. So it becomes imperative to work around the usual roadblocks, think outside the box, and do what they can to manifest that love in a way that truly reflects the people it belongs too: the couple!
For Ashley + Kris's big day, they were able to do exactly that. The Event Center's sweeping views framed the all-night dancing of the couple and their guests, and the grandness of the day was complemented by refined details so unique to their love story, it couldn't have been anyone else's day but their own.
Finding a venue that offered both indoor and outdoor space, where our guests could play corn hole on the event lawn, visit the photo booth on the patio and enjoy dancing all night in the ballroom ticked every box for us; and the jaw-dropping views for our wedding photos didn't hurt either.

The Event Center at Sandia Golf

Club is truly a hidden gem in Albuquerque!"

-Ashley, bride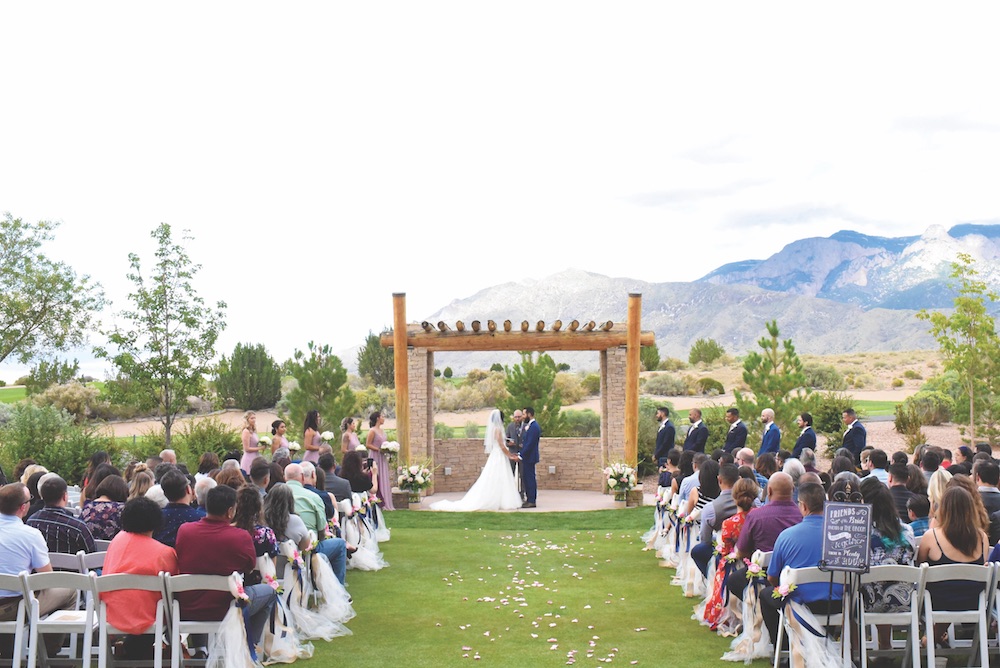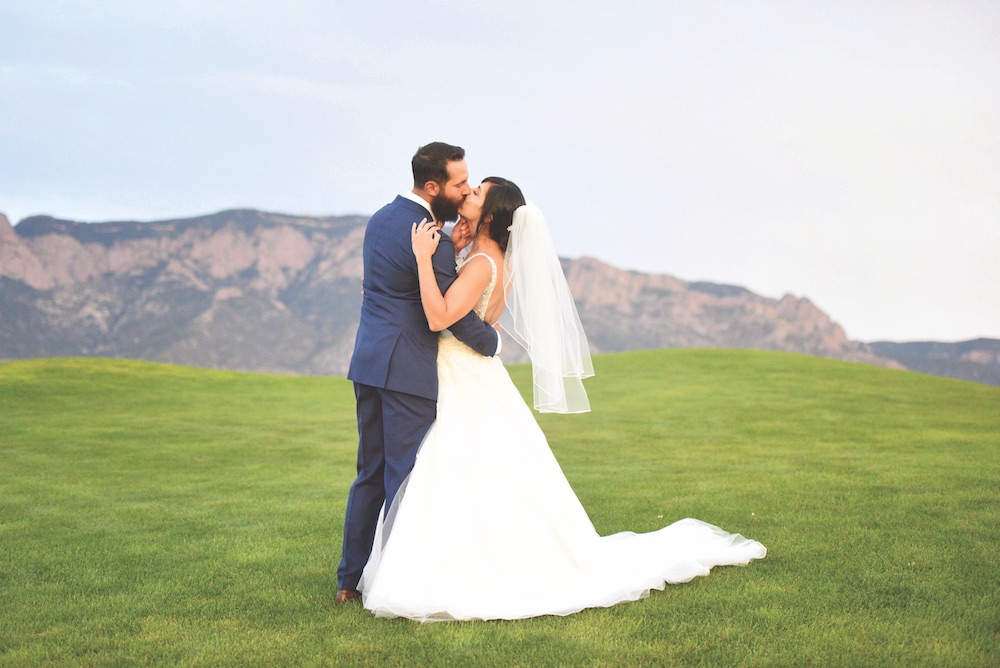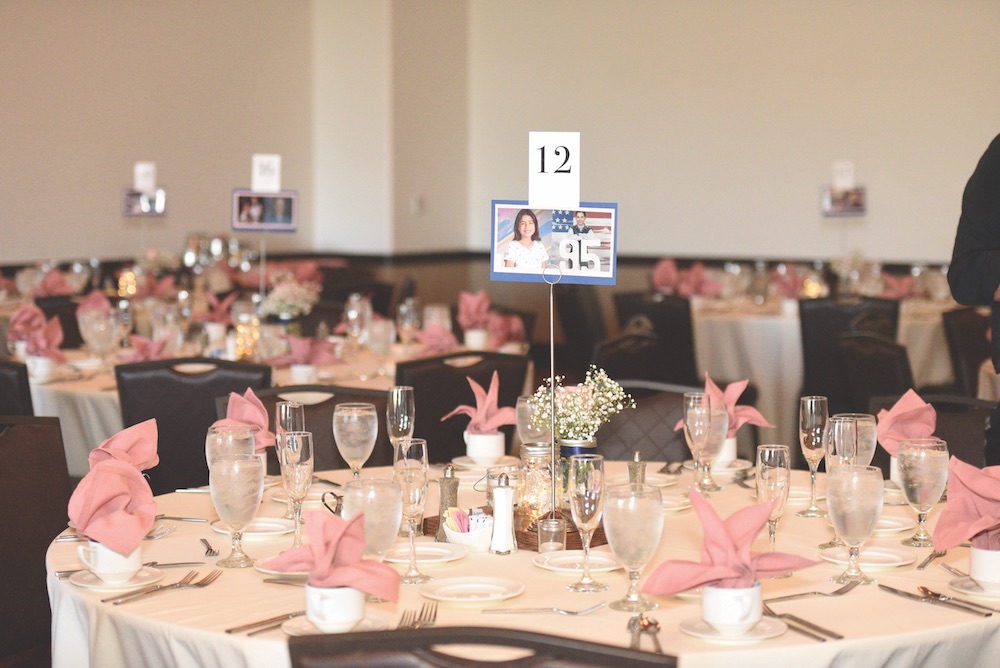 Upon meeting with Ashley and Kris, our team knew that if they picked the Event Center at Sandia Golf Club it would be the perfect fit. They were such a fun couple and you could immediately see how much they loved each other and that more than anything they wanted to make sure their wedding was one their guests would remember. They had so many personal touches that really showed who they were as a couple, especially how much they loved their pets and how much they loved the Aggies or Lobos depending on who you asked. Ashley and Kris found several ways to make sure their beloved pets presence was felt at the wedding.