A very special thank you to Allure Limousine for sharing some of their vast knowledge with us, and now you!
One of the most significant milestones in any person's life is getting married. It's more than just a ceremony; it signifies the beginning of your lives together. That's why a majority of couples put a lot of thought into the details of their wedding, from the décor, to the table settings and even to the type of car that will be used for the entourage or the guests.
If you're thinking about renting a car for your big day, here are some benefits of hiring limo service that you should consider:
1. Elevates Your Experience
There's a reason why limos are the popular choice for proms and weddings. They make special occasions more memorable right at the start. Ultra-stretch options from Luxury Wedding Car & Limousine Hire Perth will incorporate a touch of style and sophistication to your event. Whether it'll be the bridal car or a vehicle to transport your guests, you can be sure that everyone is comfortable and feels valued.
2. Reduces Wedding Jitters
Knowing that every little thing, including transportation for you and your guests, is taken care of can drastically lessen any anxiety that you may feel on your wedding day. It's you and your significant other's moment to shine, so don't let such a minor detail dampen your mood. Book a limo service months before to cross it off on your to-do list.
This timeline can help you stay on track with your wedding preparation:
1-6 Months


File for legal documents.
Plan the flow of your ceremony and reception.
Finalize instructions and requests to suppliers such as the menu for the caterer and the song list for the band.
Send out wedding invitations through the mail or electronically.
Confirm seating arrangements.
Contact your suppliers to double-check the date, times, and location.
Get confirmation of guests.
7-12 Months


Pick your top priority date and two in case there is conflict in the schedule with your must-have venue or supplier.
Prepare your budget.
Determine the planner, photographer, videographer, limo company, caterer, florist, and band you want to work with. If you're sure that you want them and their fees fit your budget, hire them as early as you can so they can block off their schedule for your big event.
Choose who will be part of your wedding party from the maid of honor, bridesmaids, best man, and groomsmen as well as other roles included in the ceremony.
Create your guest list.
Reserve your wedding and reception venues.
Book the marriage officiant.
Send out your Save the Dates.
Pick out wedding outfits for you and your partner. Give enough time for fittings and other alterations.
Look for hotels for guests who will be flying in from out of town.
Prepare your gift registries. It's better if you have this with major retailers to make it easier for your guests.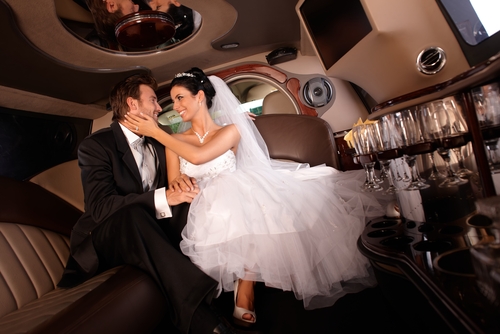 3.  Safe
Limo services often include a chauffeur who can drive you and your guests back to the hotel without any fear of breaking the law due to drunk driving. Everyone can enjoy the night's festivities and still get to their rooms in one piece. If you're planning a mountain wedding celebration, you ought to arrange transportation to pick up and bring guests to the location safely.
4. Has Awesome Amenities
Aside from the comfortable ride, limos also have luxurious amenities that you and your guests can enjoy. Some have minibars with drinks such as rum, vodka, gin, and whiskey while others have a dedicated wine bar.
Some limousines also have plasma screen TVs, DVD players, theater-quality sound system, and even video game consoles. If you enjoy singing, dancing, or both, check with your limo service provider if they have one that has a karaoke machine.
5. Affordable
A luxury limo may seem expensive, but hiring one for your big day is reasonable enough. You save time and money on various factors such as you and your guests' comfort, the protection that it provides after a night of good-natured fun, as well as assuring you that this particular detail won't pose a problem on your wedding day.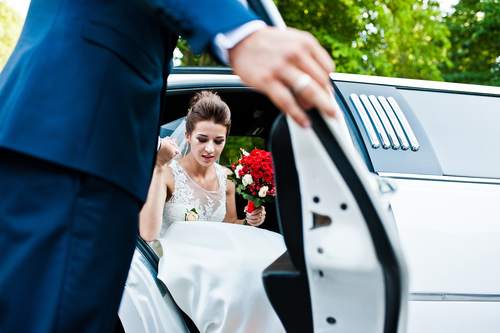 Conclusion
Renting out a limousine will give your wedding a touch of elegance and luxury. It can quickly get you to and from your ceremony and reception venues without delay. Make your big day memorable, a day that you will remember fondly as the years go by; not just with each part coming together to create a special memory, but also with the joy you share with your family and friends.