You'd think that after watching the magic unfold from the Occasion Services & Events team at so many of our wedding shows, we'd be a little bit used to it by now, right? Wrong. Even via the digital world, we still find ourselves trying to catch our breath when we stumble across one of the many seemingly impossible, absolutely fantastical weddings Occasion Services & Events manifests all the time like it's no big deal.
So, honestly, it's pretty understandable that we do some occasional, light stalking of their team's Facebook and website. Now, we agree, it's a completely different experience to sit back and watch many hands flurrying about in unison as they, somehow, turn ballrooms and backyards into dreamscape wonderlands. But having the option to be spoon-fed photos of their mesmerizing decor at our fingertips? Well, now, maybe the internet isn't such a dark place after all.
There you have it, the whole truth. We happened upon this fresh and fanciful wedding when we were Facebook stalking Occasion Services & Events, and we're not afraid to admit it. Lively vines serpentining down long, farmhouse tables; accents of eucalyptus and greenery tucked in every possible corner; a delicate wooden arbor to frame the happy couple during their vows. How could we not share it?
With not a cloud in the sky, but plenty of rainy eyes, Brenna + Landon were married in our very own Santa Fe. Occasion Services + Events, with the help of some dedicated local wedding experts, made their wedding day as pure and invigorating as the couple's love story. To book their team for your own celebration, you can contact them here.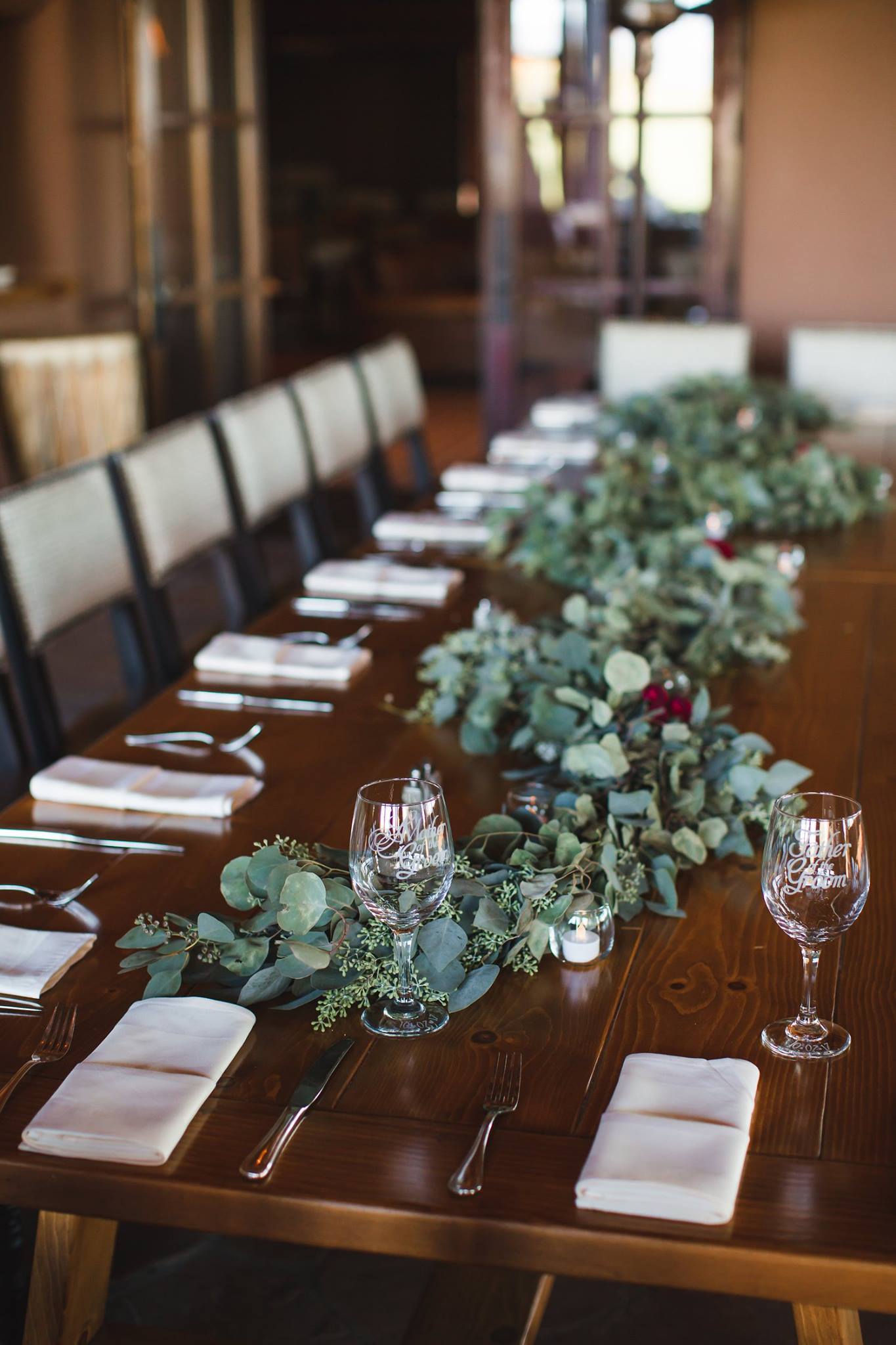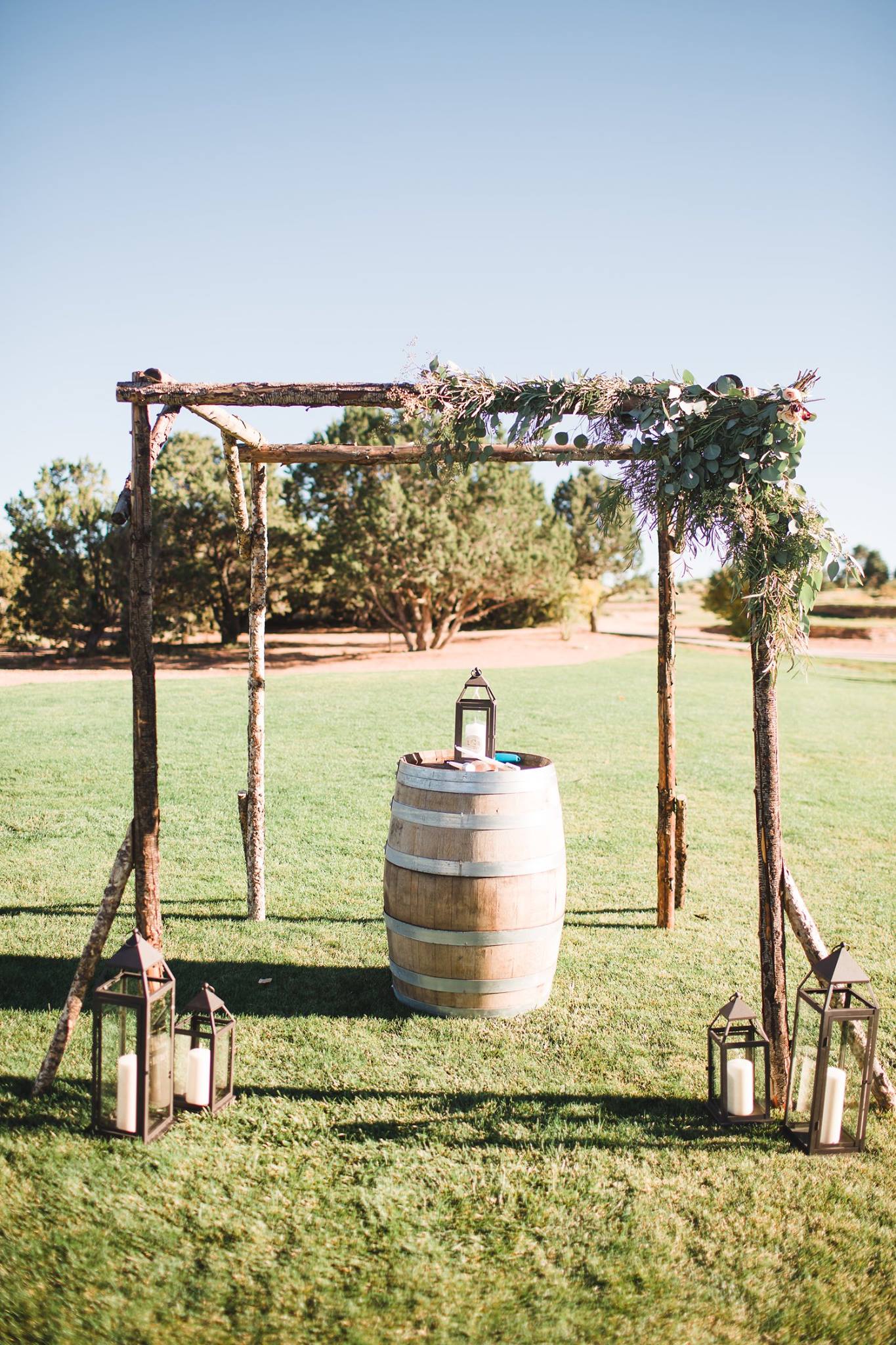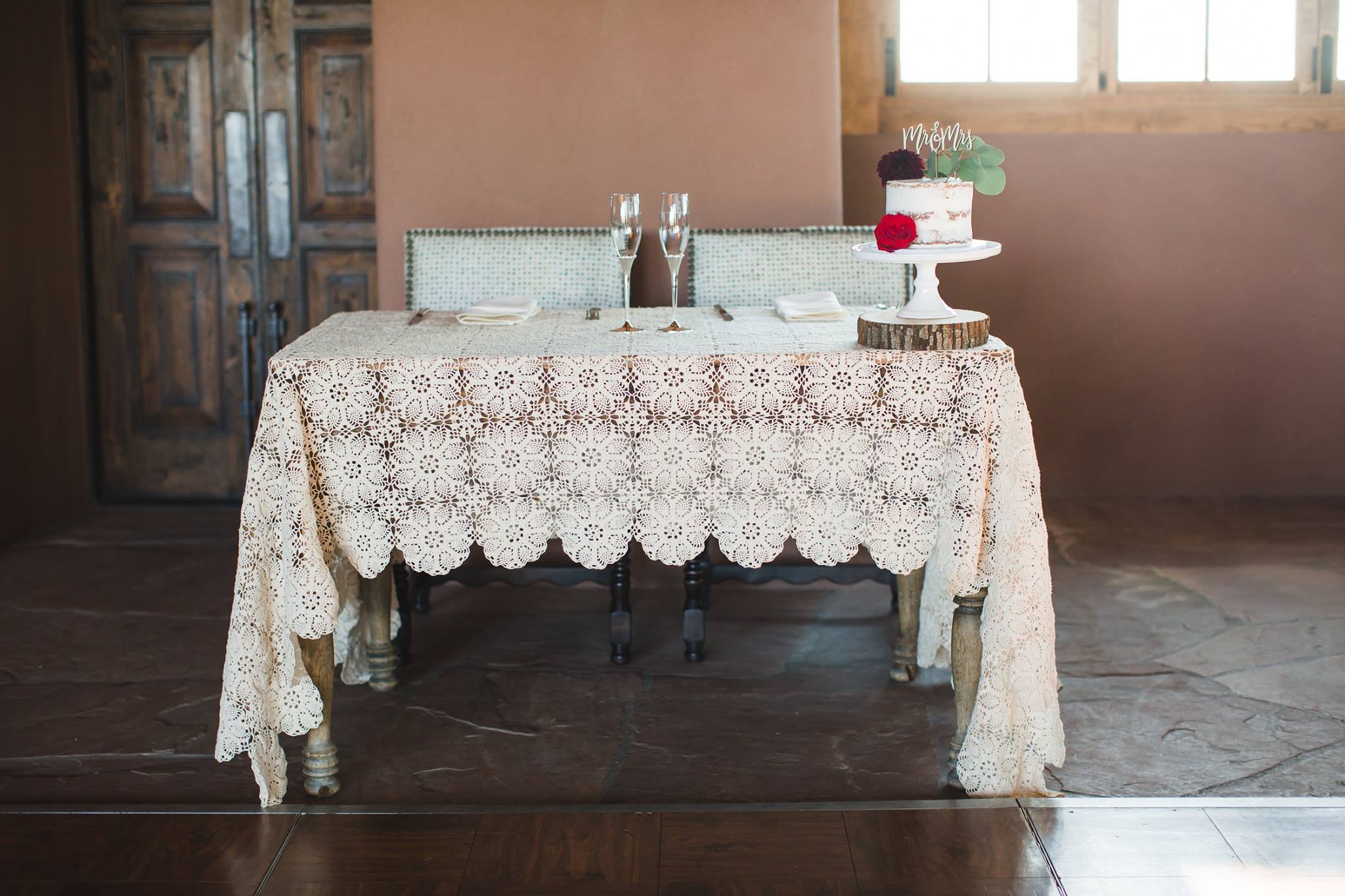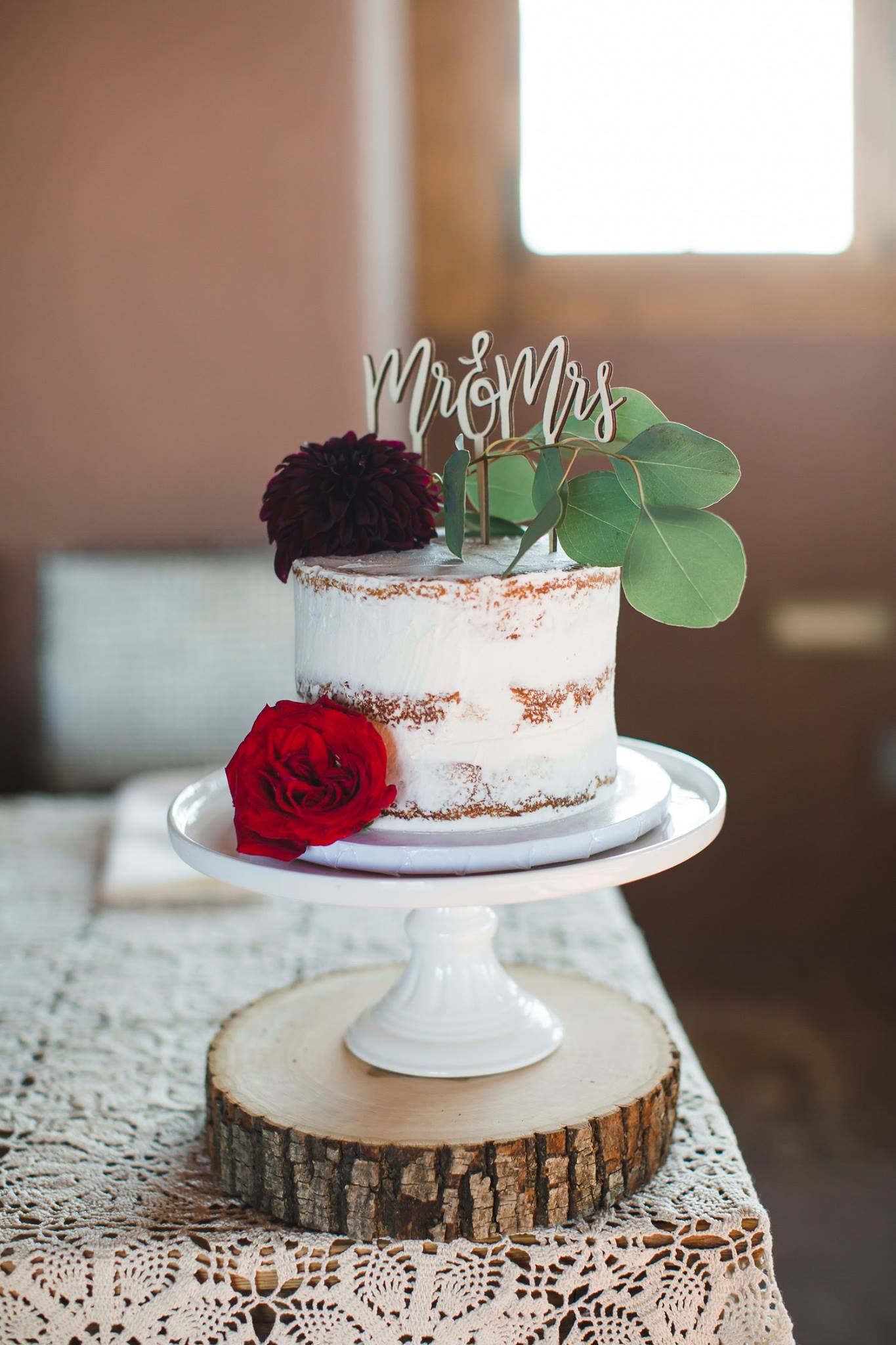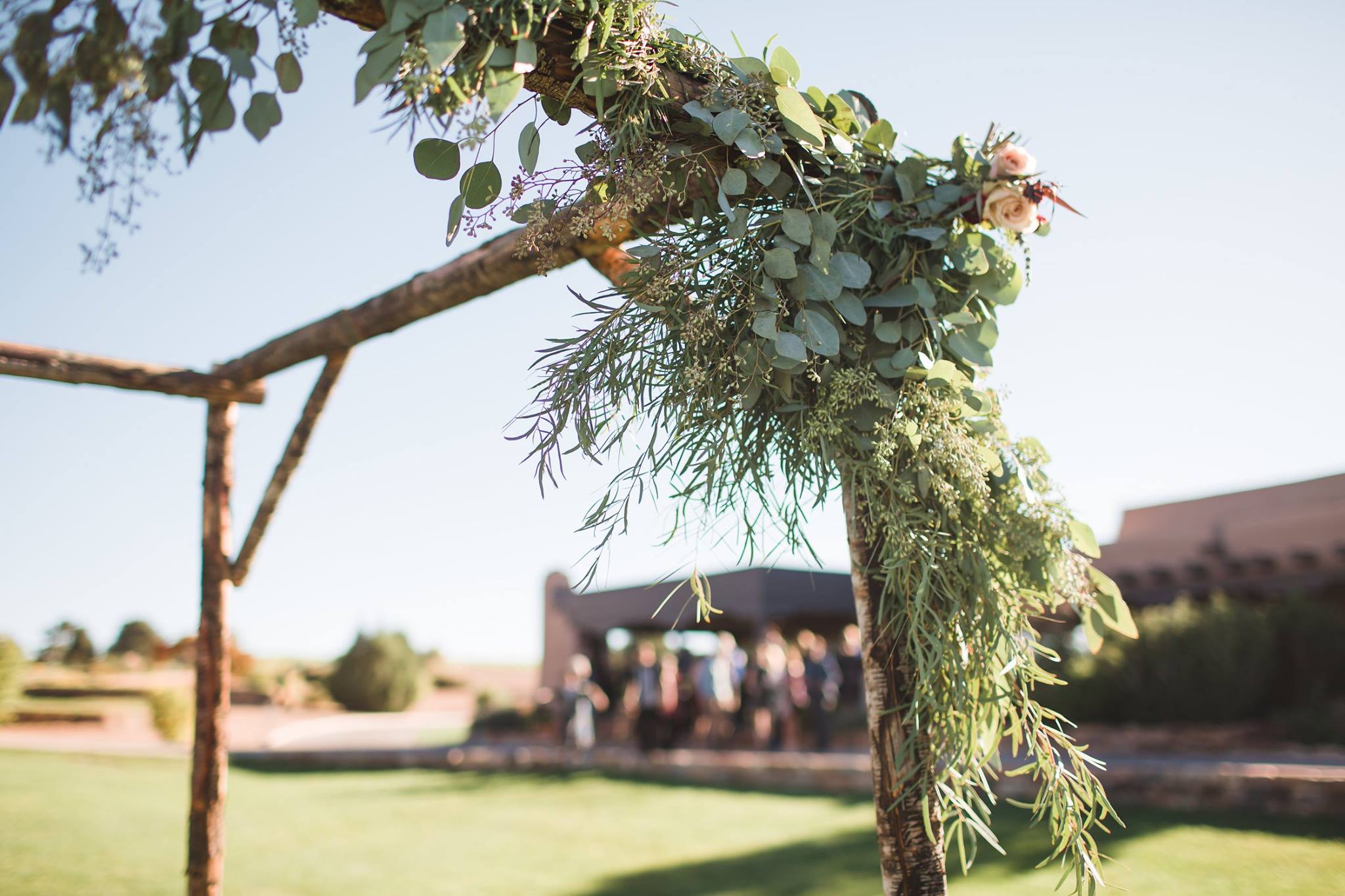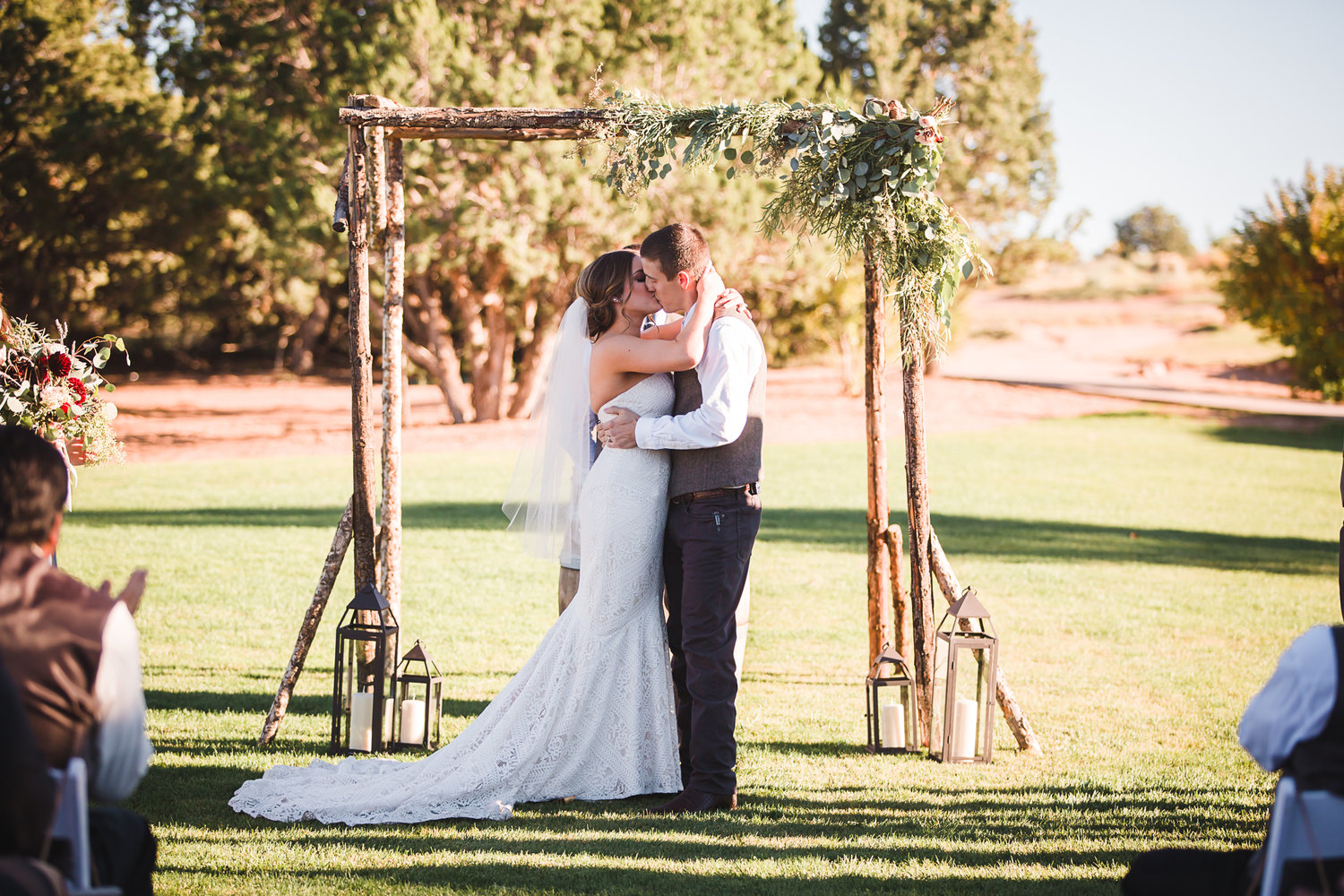 Photographer: Kayla Smith Photography
Florist: Bloomstream Flowers
Cake: American Pie Bakery
Venue: The Club at Las Campanas