Well, well, well, another successful Front Cover Contest has come and gone yet again! Hopefully you've been keeping up with the competition via our Instagram, but if not, then have no fear. We offer local wedding professionals the opportunity to have their image featured on over 12,000 copies of our print magazine every year, twice a year. 'Cause we love y'all like that.
This year was, by far, one of the most difficult go-arounds of the contest yet. Local photographers, wedding planners, videographers, and more sent in their strongest image, and we were totally blown away. With so many different styles and preferences on our team, nailing down our 3 finalists took longer than we'd like to admit. When we saw the gorgeous submission from Maura Jane Photography, though, we all nodded in solidarity. The ethereal, yet timeless photograph checked all our boxes: super unique, super New Mexican, and super, duper, unbelievably dreamy.
Caitlin + Justin, the newlyweds that we mistakenly took for models at first, grabbed our intrigue with the obvious love they have for one another. It nearly jumps off their wedding photos, and Maura Jane Photography captured the essence of their celebration to a stunning degree of accuracy. When Maura shared the details of their love story with us, too, we were absolutely sold, and knew we had to pass on the madly-in-love vibes to our fellow wedding nerds.
Without further adieu, Caitlin + Justin, as captured by one of Albuquerque's favorite wedding photographers, Maura Jane Photography.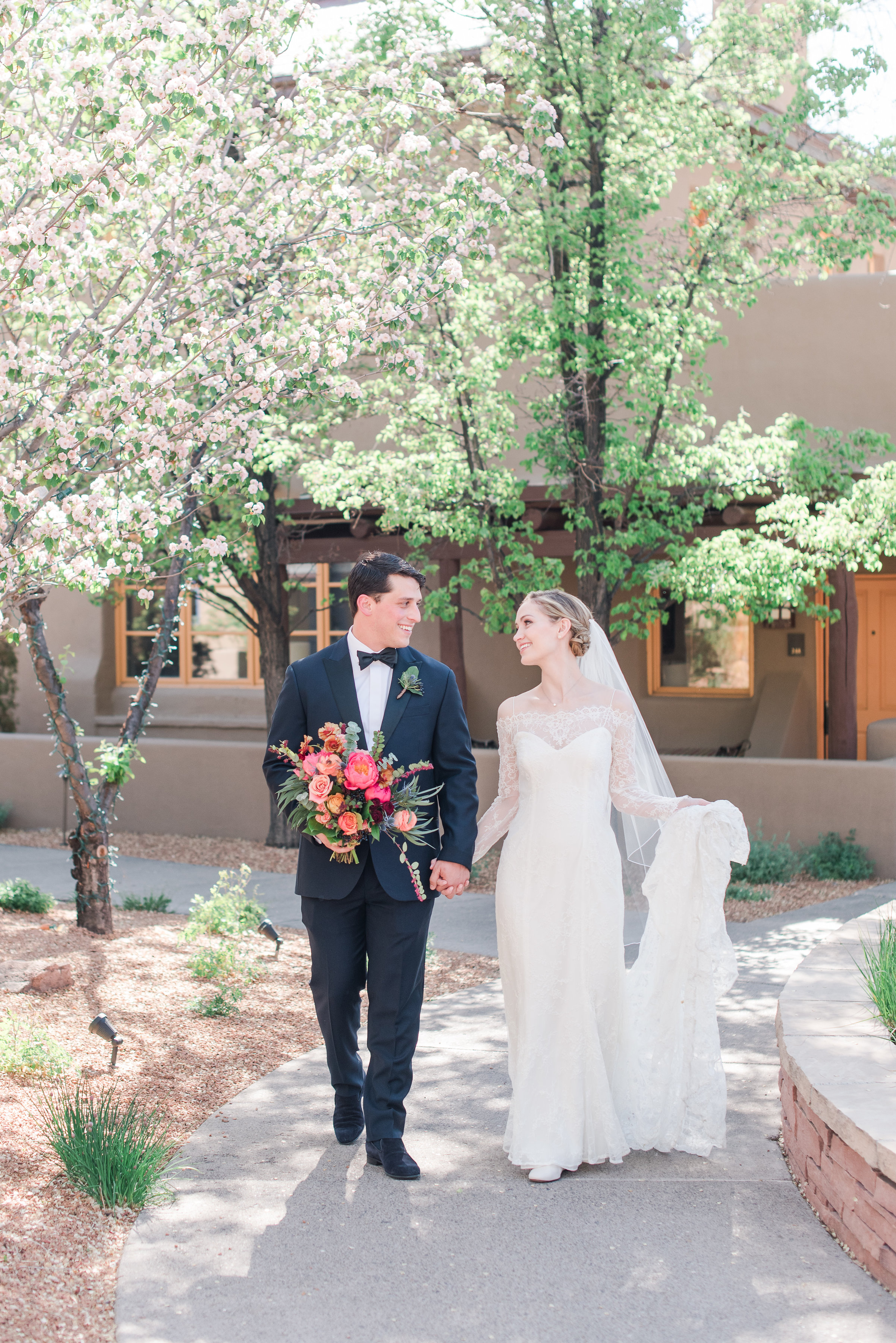 Caitlin and Justin met within their first month of medical school. It wasn't that hard to find the time to fall for each other as they shared classes, tutoring groups, and studied together. Years later, Justin planned a weekend trip for Caitlin at a vineyard.  During their walk they '"found" a large heart on the ground made of flower petals, (Arranged by his family in advance.) and this is where Justin got down on one knee.  They started medical school by finding each other, and they were going to end it by getting married.

Maura, Maura Jane Photography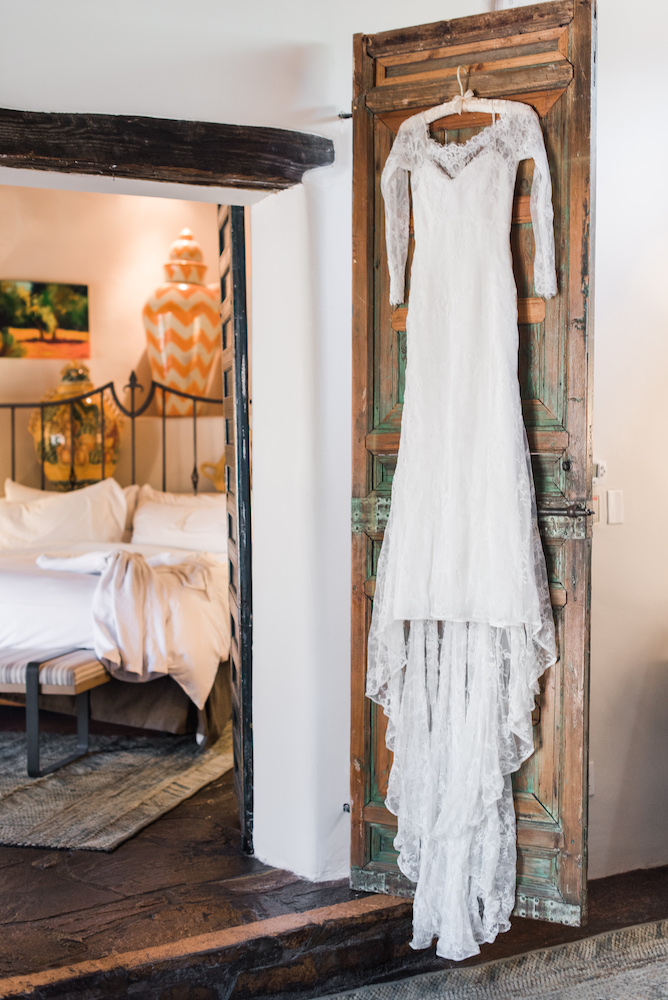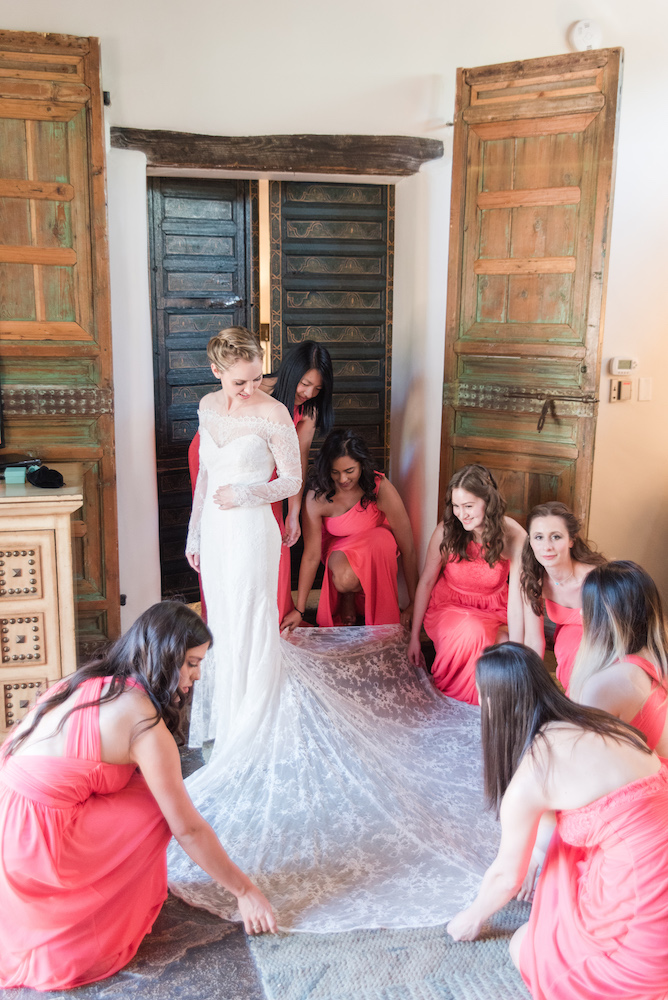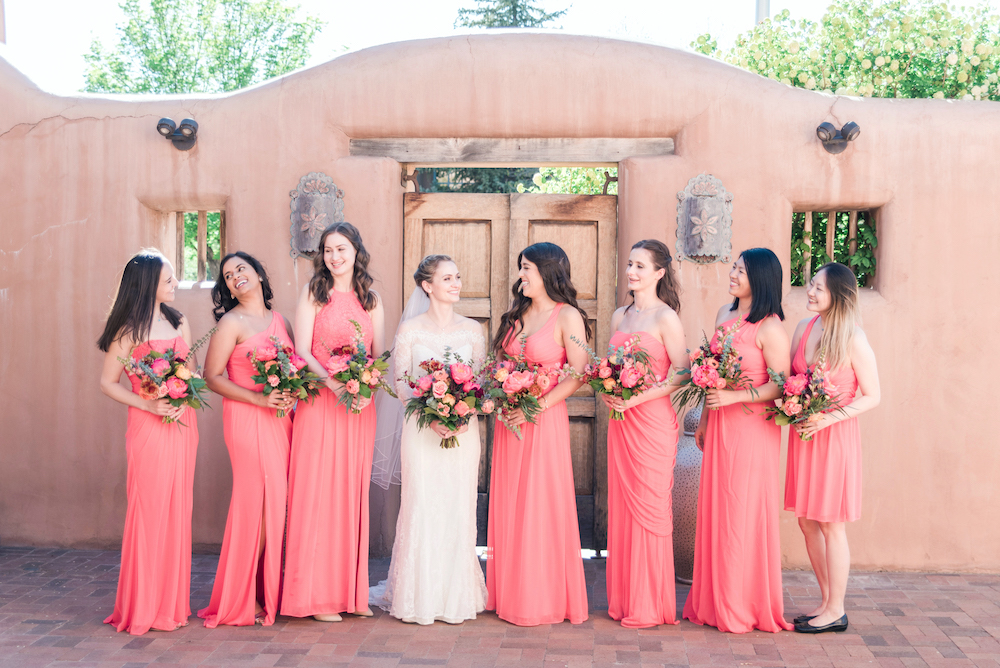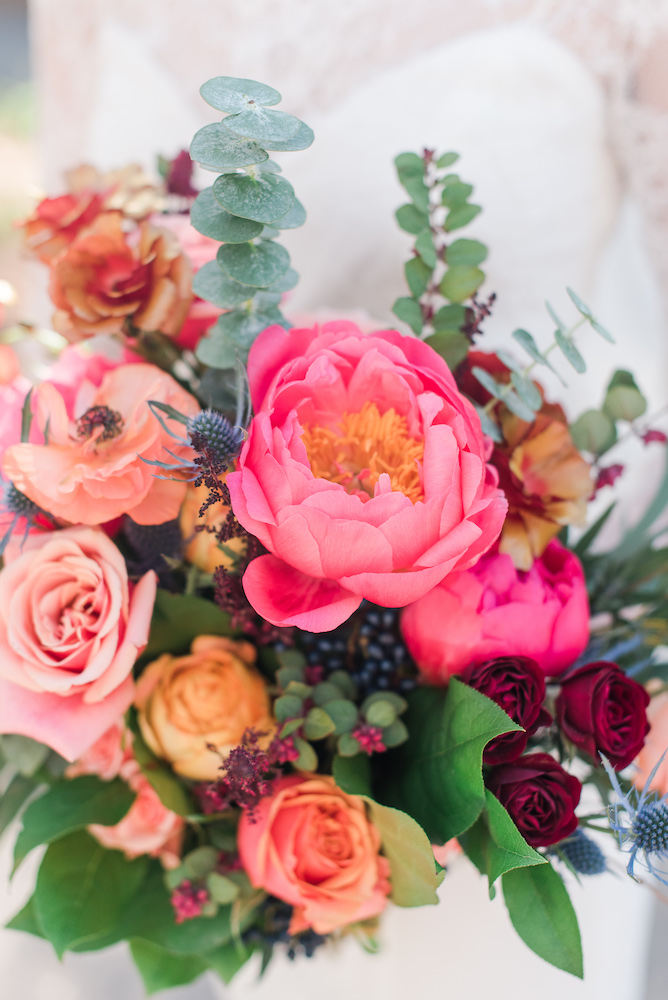 Caitlin and Justin chose to mix a classic and elegant style with a nod to hispanic culture. Since their wedding day landed on Cinco De Mayo, they made sure to add accents of bright warm florals, have a piñata for the kids, and serve margaritas and tacos. Inspired by the history of New Mexico, they gifted their bridal party beautiful turquoise cufflinks and necklaces, in homage to The City Different.

Maura, Maura Jane Photography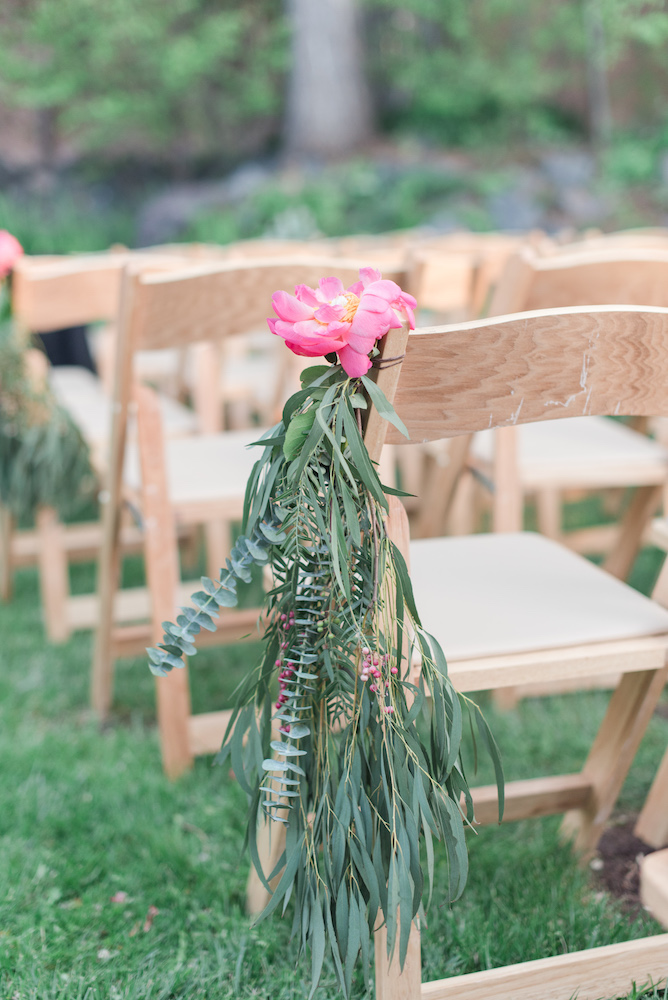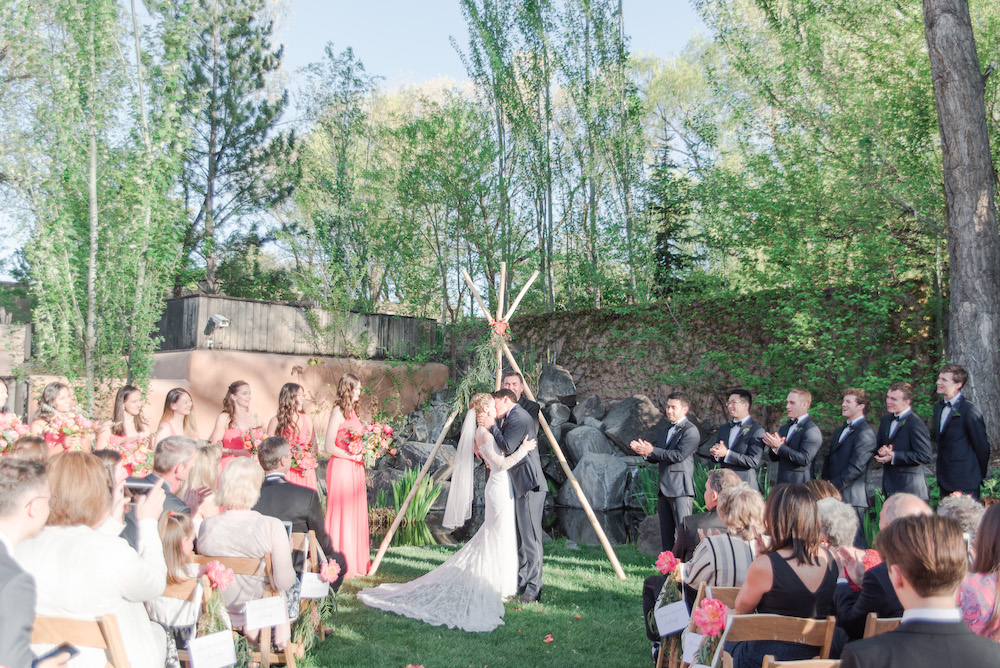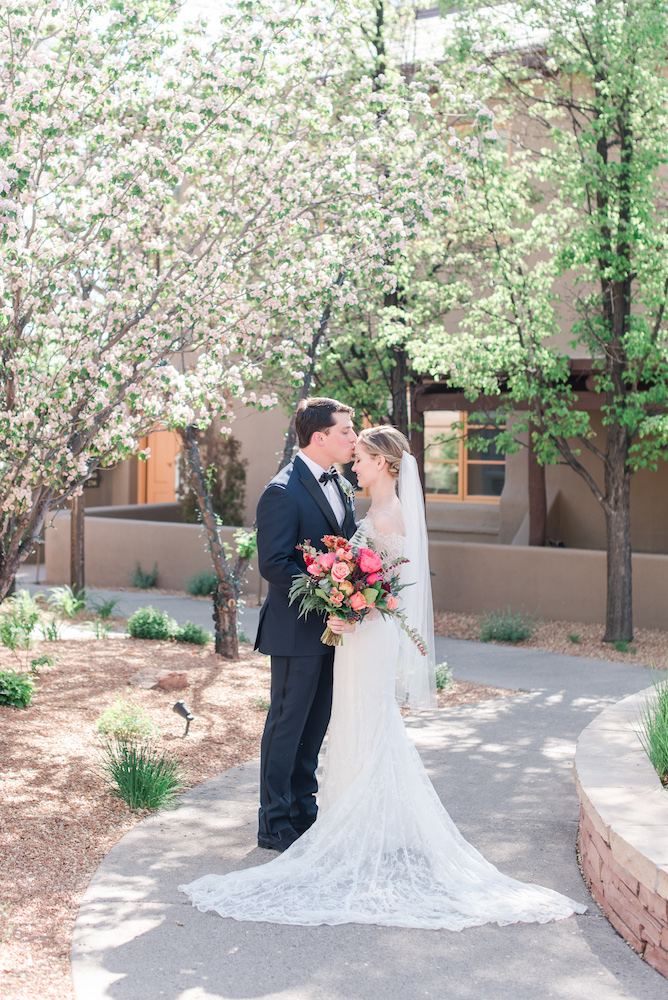 The bouquets by Bloomstream matched the coral bridesmaid dresses perfectly. Caitlin wore her late grandmother's Tiffany necklace, and earrings gifted to her by Justin's mother, as she stunned everyone walking down the aisle in her elegant lace gown. Later guests enjoyed themselves to a traditional New Mexico dinner while sipping champagne and wishing the couple well wishes.

Maura, Maura Jane Photography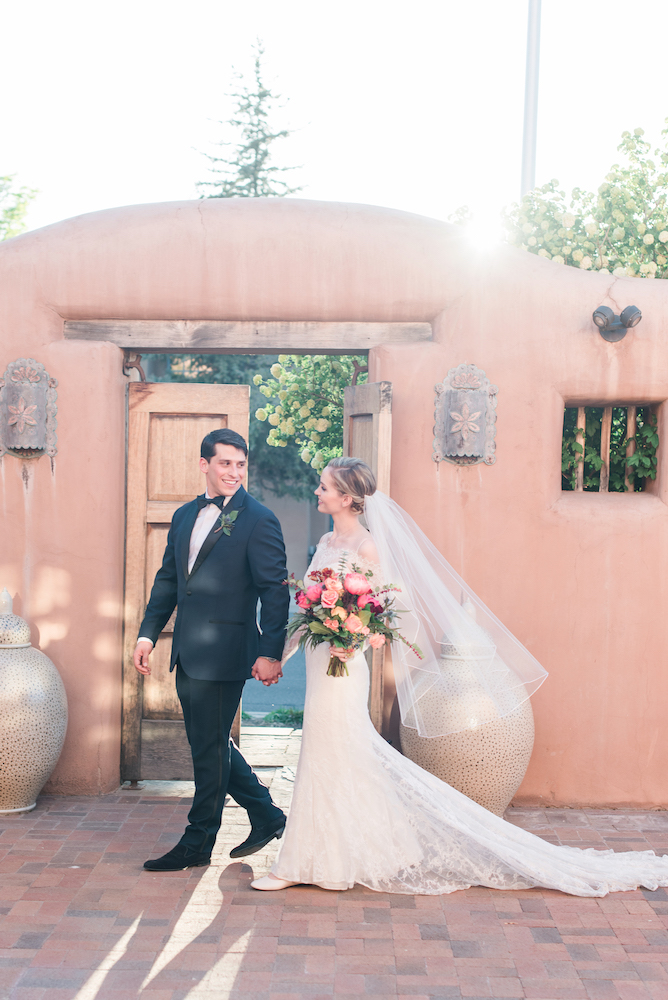 Venue: Gerald Peters Gallery
Planner:  Just Lovely Weddings
Dress Store: Julian Gold
Dress Designer: Christos Bridal
Tuxes: The Black Tux