Aside from deciding who you're going to marry and
what you'll wear
, there is one more extremely important decision you'll make for your wedding: Who will be your photographer? The
decor
,
venue
,
reception
, and all else are temporary, but photos are what make the memories last a lifetime. So choosing a photographer to integrate into your wedding day, to capture candid moments hidden in the day, and to encapsulate your love into visual, tangible photos, is no easy feat.
Which is why we're so happy to feature local photographers, like
Sacred Life Photography
, here! We have the honor and pleasure of working with Albuquerque + Santa Fe's finest wedding professionals, and connecting them with local engaged couples is what we love to do.
Emma, of
Sacred Life Photography
, is a candid photo expert. She knows that on your big day, the details, schedule, and excitement can swallow you up. With her though, the one thing you don't have to worry about is missing all the tiny, special moments that pass by in a dreamy haze as you celebrate your love. Imagine her as a fly on the wall, who happens to have a wonderful photographic eye and dedication to your wedding day.  She lovingly documents — her words, not ours! — all of these ephemeral, once-in-a-lifetime moments, so that you can revisit them time and time again.
But don't take our word for it — revisit with us just a few of the many weddings
Sacred Life Photography
has cemented in memory.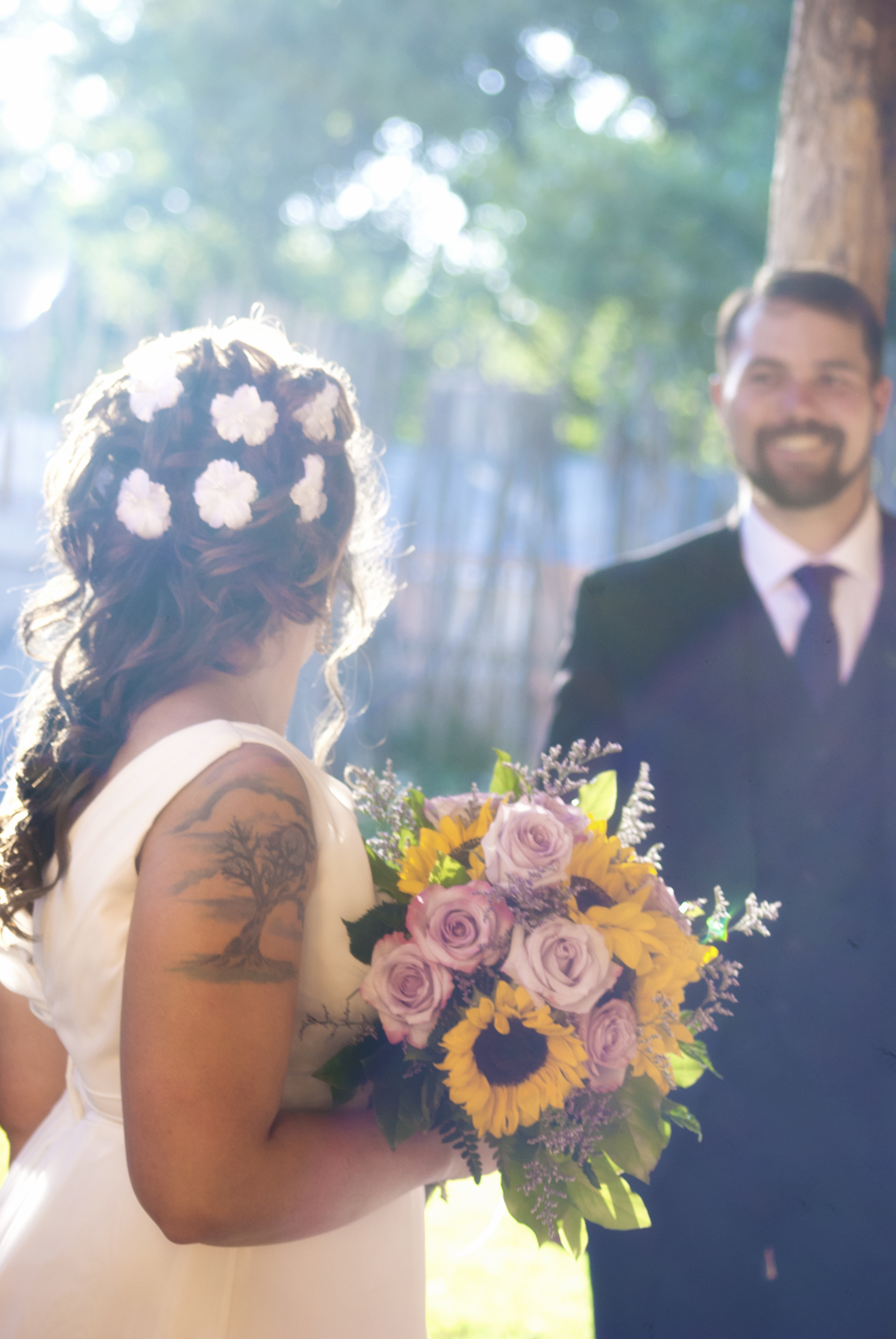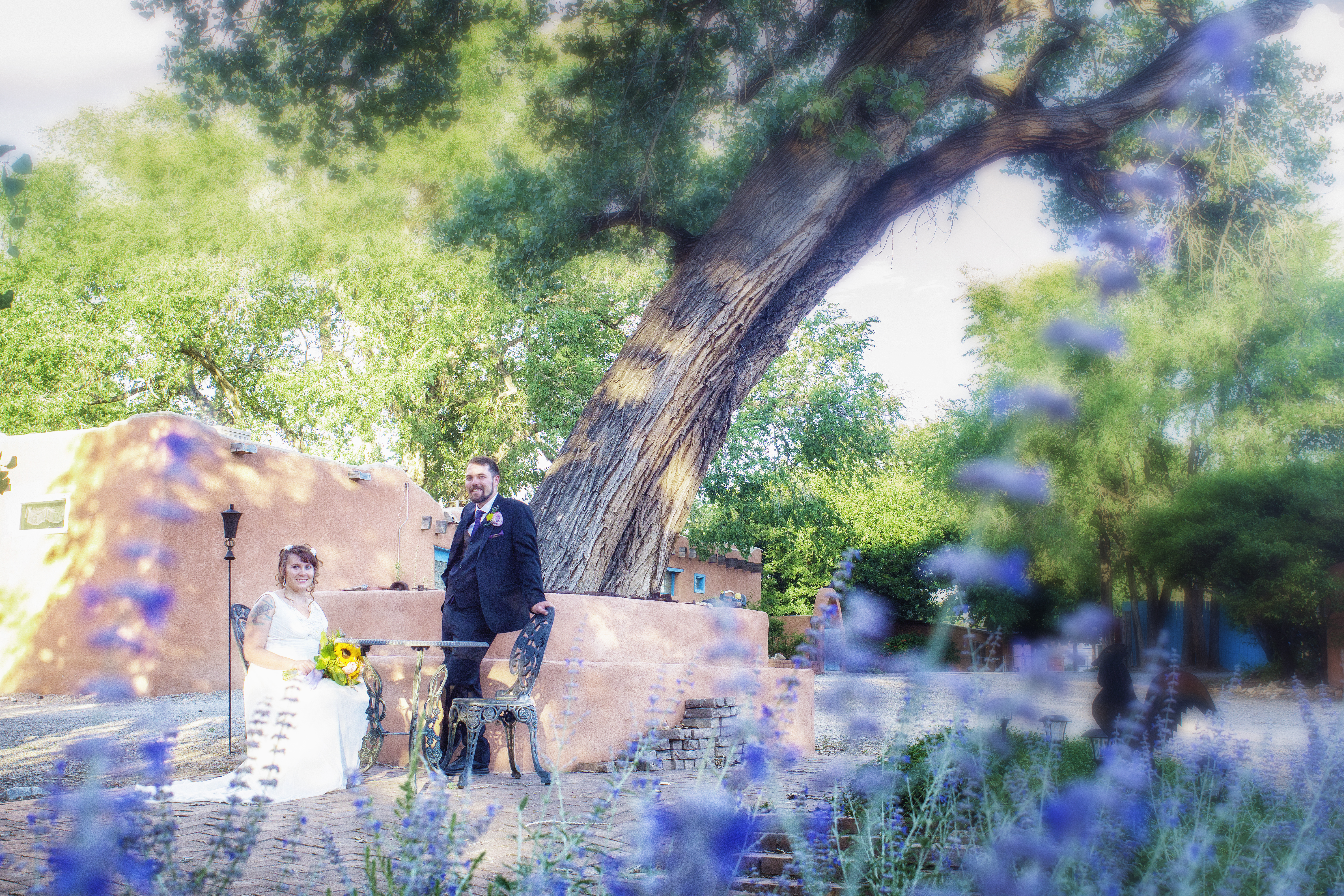 These photos are from an elopement at Hacienda Vargas — I just love the smile on the groom's face as he looks at his bride. This was one of her favorite photos

from

the set, she jokingly refers to it as "Ben, and my hair." In addition to the beautiful outdoor setting all around the grounds, the ceremony itself was magical, held in an old chapel, lit by candlelight.
---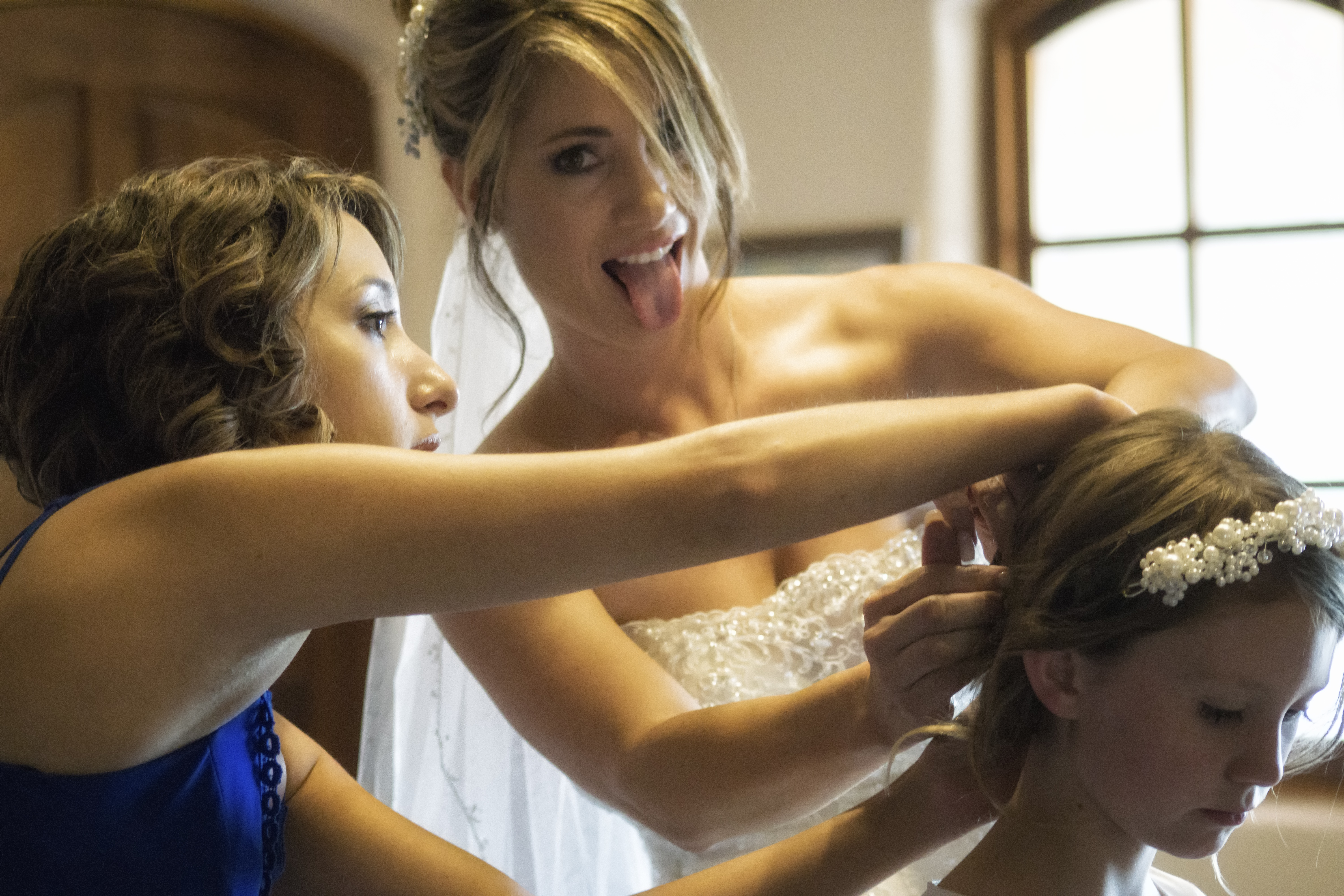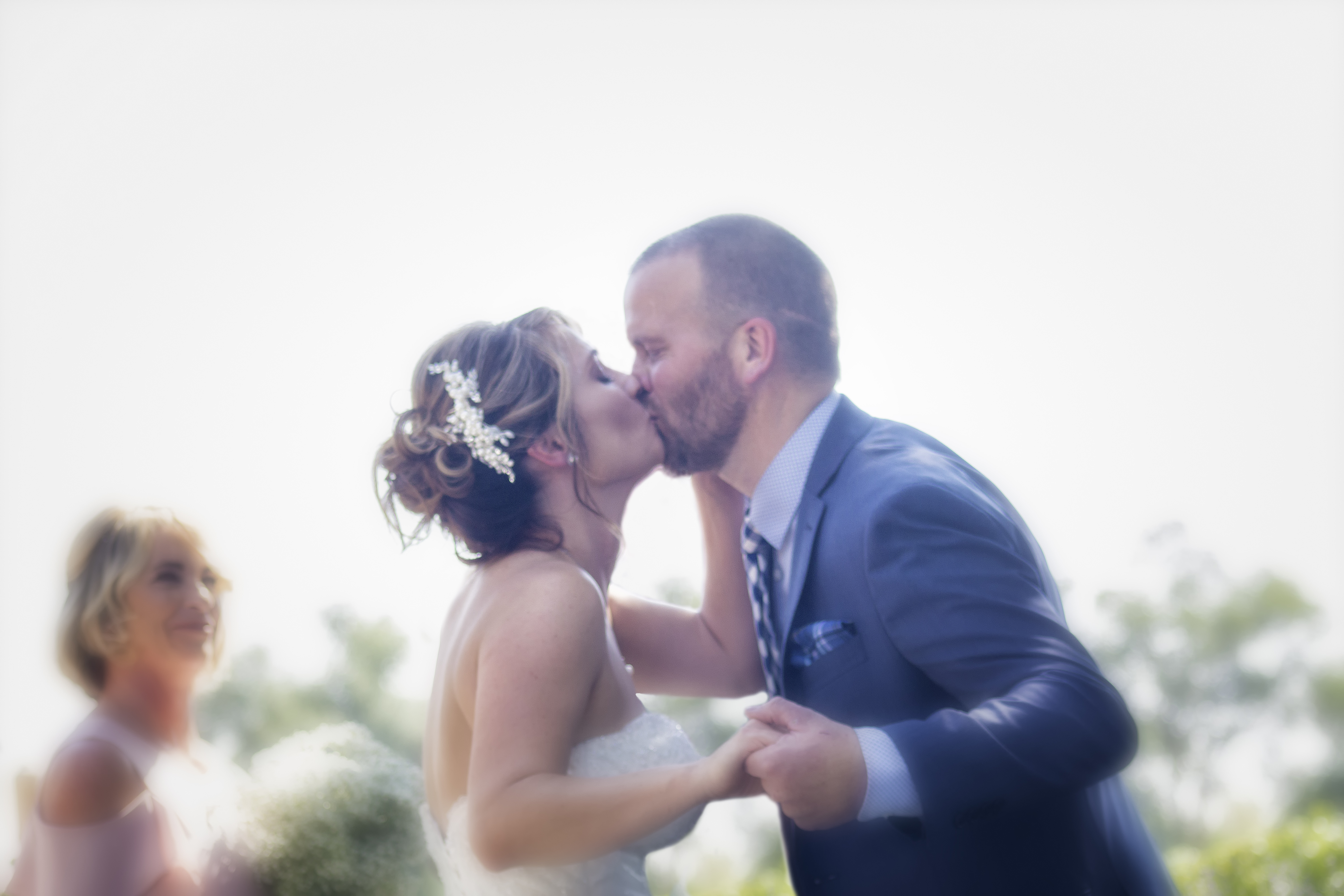 This bride was such a fun lady to work with! She definitely was not nervous on her big day (or at least she didn't show it!). She and many of her guests all worked together at a salon, so they did all the makeup and hair themselves – it was amazing!! This is her, showing off her great sense of humor, as she puts the finishing touches on her daughter/flower girl's hair. Taken at the ever elegant Casa Rondena Winery.
---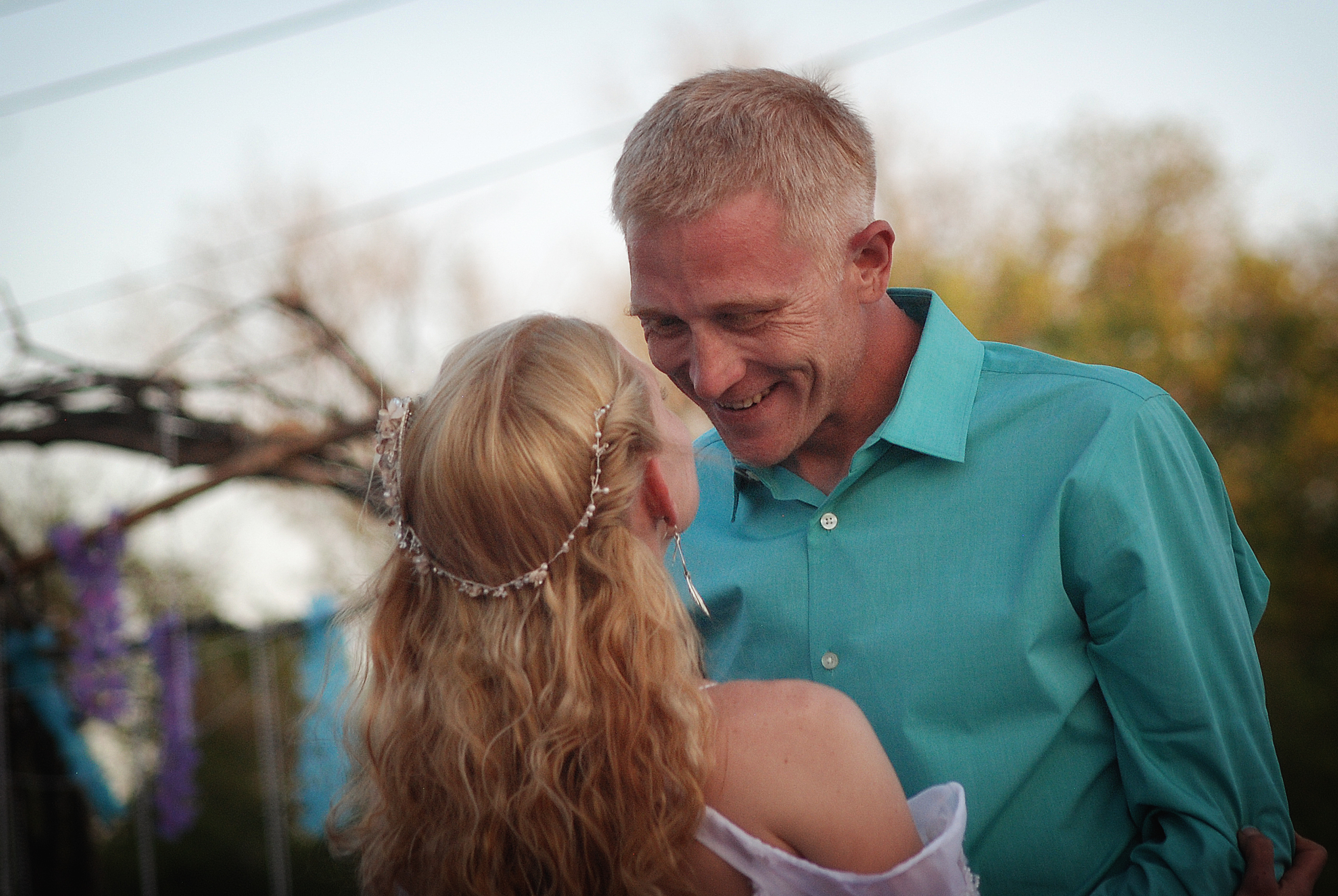 The themes for this backyard wedding was "fairytale" and "sustainability." It was incredible! They built as huge structure out of branches to be married under, and hung a swing

from

one of the trees for some of their post-wedding shots. So pretty, and so much love went into the whole event. Friends and family

from

all over came together to make it happen. Very sweet!