YOU. BEAUTIFULLY.
You want to look and feel your best on the day you get married. It's kind of a no-brainer when all of your guest's eyes are on you and your partner! We know that there are a million other things on your mind when it comes to wedding planning and the last thing you want to worry about is a bad hair day or botched makeup. That's why we're introducing you to one of our newest members + wedding beauty expert – A Salon Santa Fe!
When we tell you that Alana of A Salon knows how to make you glow, we're not exaggerating. Every bride that leaves the chair comes out radiating the kind of light that so many wish for on their wedding day. Her exquisite technique and years of experience are apparent in every single aspect of her work – and if you couldn't tell already, we're pretty big fans (and you should be, too!)
Something that we absolutely adore about A Salon is the versatility + diversity of her beauty services. With options for hair and makeup, she offers cuts, color, blonding, and a variety of makeup services. If you have a very special look you are going for, say, southwestern chic, this beauty expert knows how to make it happen fabulously!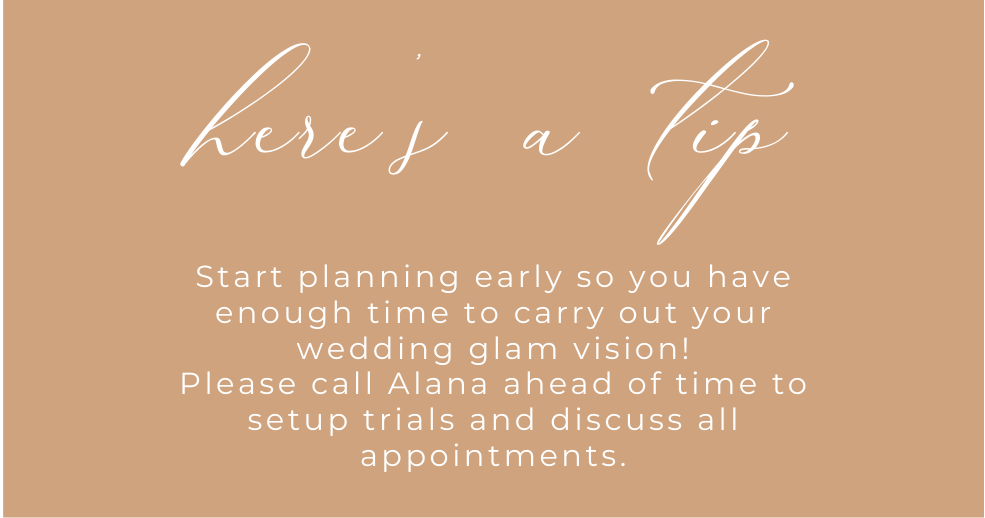 The magic doesn't end there though. As an added unique feature, A Salon is actually a traveling concierge salon, making it easy and breezy for you to get all glammed up on the most ~overwhelmingly~ amazing day of your life. That's one less thing to worry about, so let's cross it off that list of yours!
The Wedding Collective team is proud to share the greatest local creatives out there – but you don't have to just take our word for it. You can check out the gallery below showcasing some of A Salon Santa Fe's beautiful clients.