Everyone loves taking silly selfies, snapping cute photos with friends, and documenting momentous occasions. With social media becoming an important part of our lives, photos are the best way to share our experiences with friends near and far. It's especially fun to share these moments when you have big reasons to celebrate – like your marriage!
If there's one thing that has become a staple of every awesome wedding, it's the photo booth. Your friends + family will love it and you will love looking back at all of the memories made. Plus, you don't have to lift a finger and you can spend your wedding day worry-free. Here are a few great reasons why you should have a photo booth at your wedding:
It's entertaining for your guests
Your guests are going to have a lot of downtime in between activities, especially right after your ceremony while you're off with the photographer taking photos. To avoid guests lingering or sitting in awkward silence at their tables while they wait, a photo booth will encourage them to do something fun and productive! Photo booths are the perfect ways to get your guests to mingle and have a good time with each other – even if they're strangers! By the end of the night, everyone will have a new best friend and an amazing keepsake from your day.
You can get creative with it
If you look around, new wedding trends are popping up everywhere. From vibrant colored flowers + decor to donut walls, the possibilities are endless. When it comes to your photo booth, you can come up with your own props that fit with your theme and design a backdrop that is uniquely yours. Some of our favorite trends for photo booths are signs with your wedding hashtag, flower walls, and the bride and groom's faces as props!
The experts will handle everything
When hiring a local photo booth vendor, you can rest assured that everything is going to run smoothly. These experts have years of experience and are there to ensure that you and your guests are having a great time getting silly together. When you and your photographer can't be there to take photos of every guest, the photo booth expert will handle everything. Just make sure that you get a photo at the photo booth, too! Here's a list of our favorite local photo booth experts: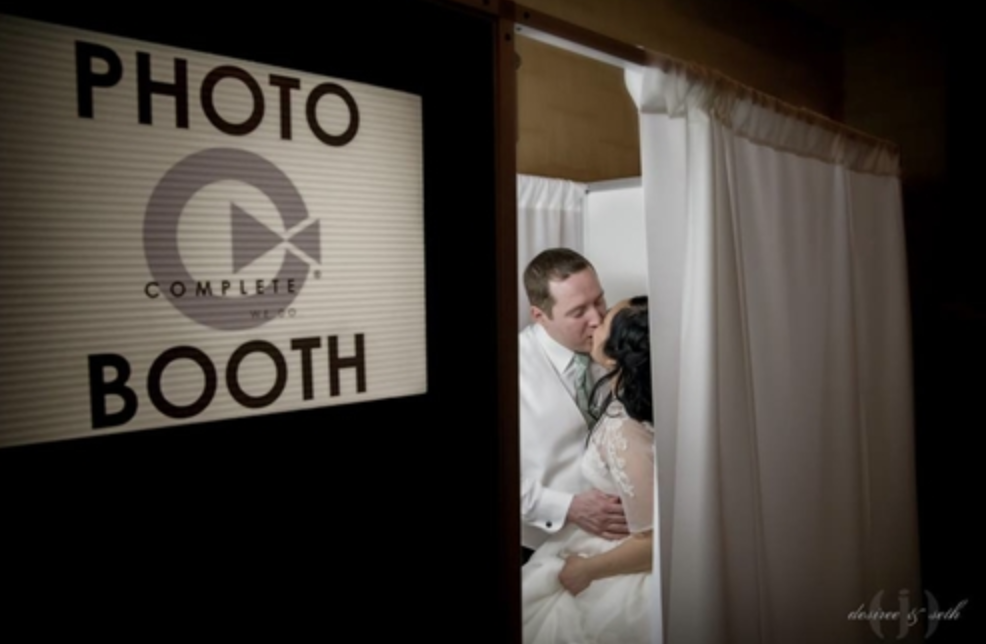 … Jacqie and Maritza handled the photo booth which all of my guests loved!! It was a huge hit! They were very sweet and very attentive! The book with all of our pictures people took that we got at the end of the night was amazing we got to see all the little moments we missed being the bride and groom and it was just wonderful!!…

Shariah P.
John and Sandra were a pleasure to work with! They were personable and very responsive to our texts/emails. They went above and beyond on our wedding day! They captured so many amazing photos. My husband and I are very happy with our pictures. Our guests enjoyed the photo booth and the great props. 

Katherin D.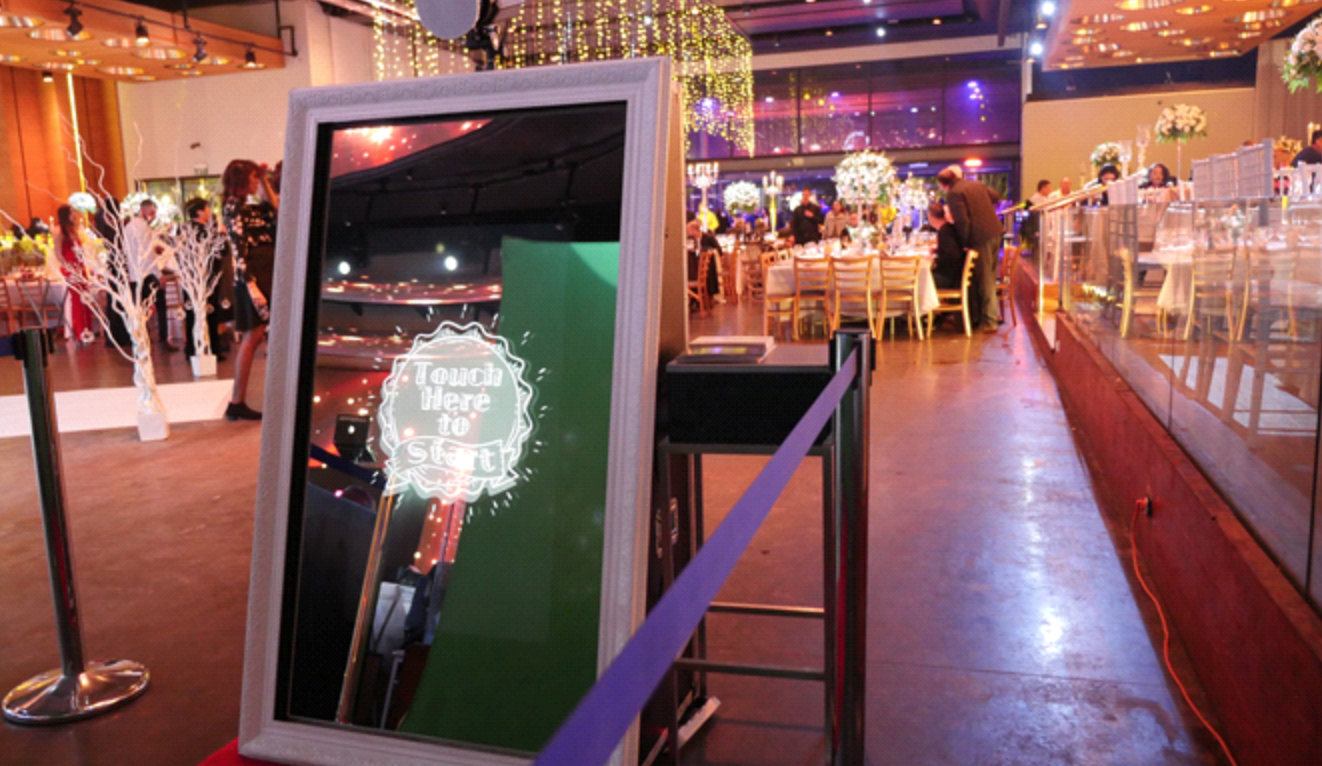 Justin's Magic Mirror takes photo booth fun to a whole new level. As participants walk up to the mirror, colorful animations and a voice guidance invite them to engage in a magical interactive "selfie" experience offering the latest technology in interactive picture taking. The full-length mirror offers a sleek design and a user friendly interface, communicating with guests through a touch screen of colorful animations and entertaining voice guidance.