Header image | Funky Olive Invitations + Stationary
There are so many reasons why working with a local business is great, but the best and most important reason is because they get you.
Planning a wedding is no easy task and it can often feel like nobody is really listening to your individual needs. This is especially true when working with a national company that is catering to thousands of engaged couples per day. Here at Wedding Collective, our mission is to connect local couples with local vendors to make dream weddings come true. Incredible New Mexico weddings are possible because local vendors are able to give their undivided attention to their couples to ensure that they are being heard.
Wedding essentials like save-the-dates and invitations are in high-demand, and too often couples settle for ordering online from big corporations because it appears to be the most convenient option and/or they don't know that there are super talented locals that can work with them personally. We are here to shed some light on all of the reasons to keep it local when it comes to paper goods and also to highlight some of our fave local stationary specialists.
It's tempting to order paper goods online, and we get it, you want to save time and money all while trying to avoid leaving the comfort of your home. However, the benefits of locally made paper goods outweigh the downsides by far. Online companies tend to produce generic and lower quality products that are ordered by hundreds of thousands of brides and grooms. By working with local paper experts, you get to experience the quality of the paper before ordering and you can personalize your products to your liking. Not only will this face-to-face experience put your mind at ease, but it will also guarantee that your product is uniquely yours.
Local paper experts like Funky Olive Invitations + Stationary, Pennysmith's Paper, and Darling Clementine Art + Illustration are exemplary creatives that take paper goods to the next level. We seriously cannot get over how stunning their end products are. Each of them bring something unique to the table, so you're certain to find the one that can bring your vision to life. Let's get to know these lovelies a little bit more:
Funky Olive Invitations + Stationary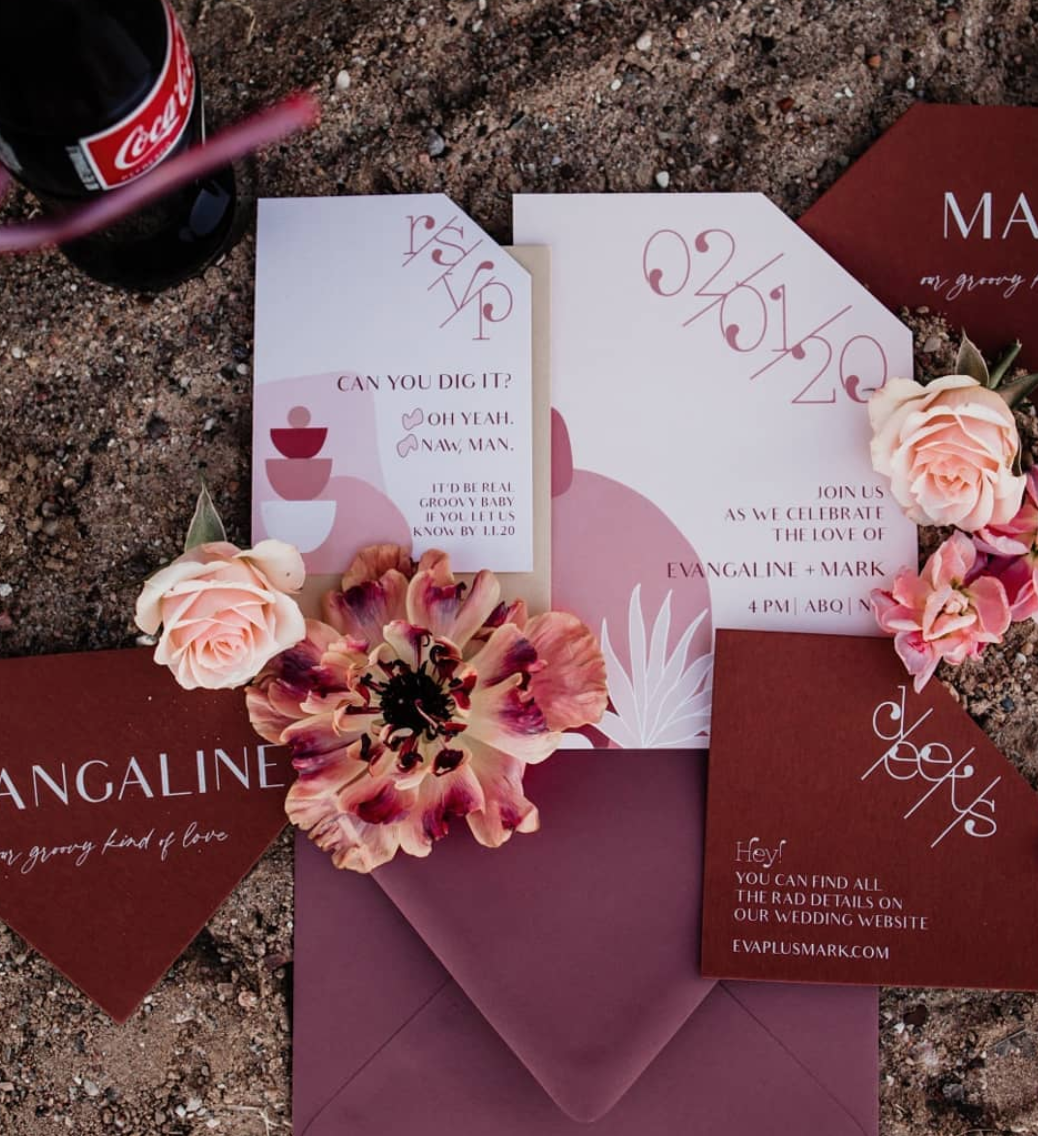 Looking for a full-service, custom design studio specializing in bespoke invitations + paper goods? Look no further than Funky Olive! It's all here, just for you. You can get in touch with these experts here.
Pennysmith's Paper
Meet with a design consultant, choose from established designs or customize your own, and explore a wide variety of possibilities for all of your paper needs when you work with Pennysmith's Paper! You can learn more about them here.
Darling Clementine Art + Illustration
Bella's charming illustrations are created from the heart and are always completely customized. From wedding invitations to hand-bound books, Darling Clementine's creativity is endless. Get in touch with her here!
We want you to connect with a local wedding expert because your vision matters and your ideas deserve to be heard. Have questions or need some suggestions? We're here to help!